Waking up to the Madness of a Hive Account that has Tripled in Value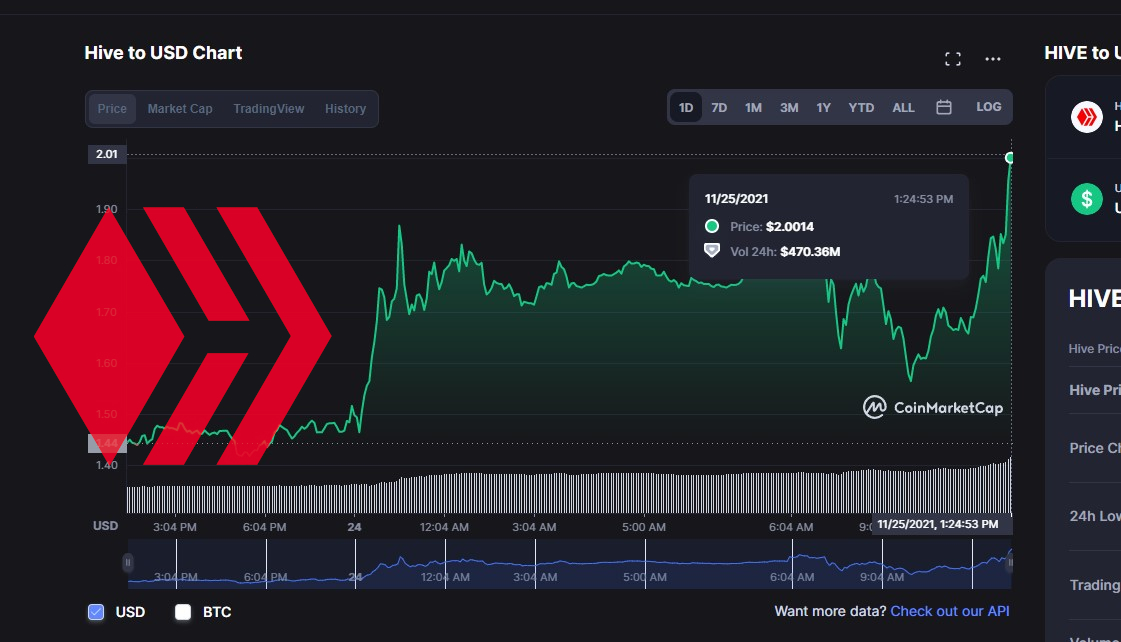 ---
It's never a dull day in the world of cryptocurrency. And the same reasoning applies to the Hive eco-system apparently. So there I was going about my day, waking up, getting ready to pour some coffee and fry up 3 sunny side up eggs, when I opened up Dapplr on my phone and saw that my eggs were not the only things that were sunny side up. My Hive account along with the HIVE price was up up UP. I opened up the wallet first so the first thing I saw was my account value, and the first thing I thought was the app must be broken.
Then I went on my laptop and realized the app was nowhere near broken. As a matter of fact, the HIVE value was broken, in a good way. Broken through the glass ceiling. And that was around $1.20. We are now heading to $2 as we speak.
So what has changed around here and what has changed for me? Not much to be honest. Whether the price goes up or down, I enjoy writing here and interacting with people. All I did was trade the liquid HIVE I had lying around exactly for this purpose, and I was back to creating another post. It is nice to have a higher vote value to reward others their creativity even better. Up, up and away we go!

[ Uniquely Clever Sign Out Message Goes Here ]
Posted Using LeoFinance Beta
---
---