My best Father's Day gift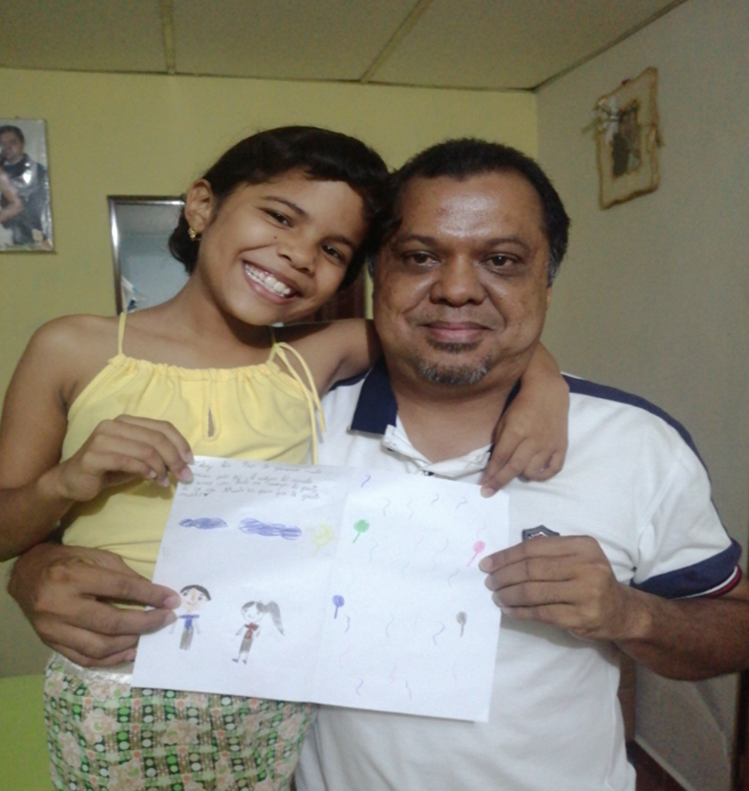 Greetings again my dear friends I hope you are all well, and of course, in the company of people who appreciate or love, many are our moments that fill our hearts and souls with joy and we would like these moments do not end, at least in my memory will always be present this beautiful detail given by my beautiful daughter.
In Venezuela today is celebrated Sunday, June 19, the day of fathers and my little princess surprised me with a detail that captivated my heart because she dedicated me a beautiful writing in her own handwriting with her pure genuine inspiration that children like her have, personally I have always believed that when something is given from the heart this has no price because with all the gold in the world can be bought and that is why they are indelible moments in our minds.
Since very early I have received many congratulations from many of my friends and family and also some material gifts, but none like the one from my daughter Nicole Valentina since she was inspired by every word she wrote in a natural way and what her little heart dictated to her to write me these beautiful words which invite me to continue with my work as a father guide in each of her teachings.
With great pride she gave me her valuable gift and shared it with all her cousins and even with her grandmothers, it is the true value of the love of a child towards her father, since her eyes were jumping with emotion for giving me that letter written by herself and with her pure feelings, for sure this moment will be remembered forever for the gesture of happiness of my daughter towards me and that is the most important thing for a father, at least for me.
Let's enjoy the sincere love of our children every moment we are by their side are indelible memories for us and for them, this undoubtedly strengthens the bond between parents and children, that is, strengthens families and that is what we need to build a world full of pure love like that of a child.
Until another opportunity my dear friends I say goodbye with this unforgettable and wonderful surprise for me with all the feelings of my beautiful princess.
Note: The photograph is property of the author and was taken with the camera of the HUAWEI Y9 cell phone.
---
---