Converting Celsius Debt To IOU Token Seems Pretty Wild To Me
This crypto world has shown just how the blockchain can be utilized both for the good or for the bad, especially with the Celsius case. Celsius is a crypto lending platform that has halted withdrawal for the past almost 3 months now, if not more, based on lack of liquidity. This is hugely due to the fact that they invested some of these investors' funds in LUNA and we all know how that turned out. They lost investors funds and now can't afford to pay up investors. This issue has been taken to court and the company hasalso filed for bankruptcy. This is wild because Celsius was seen as one of the most authentic crypto lending company and could easily be voted for as the crypto lending platform that would have be in this crypto space for a long time. But here we are.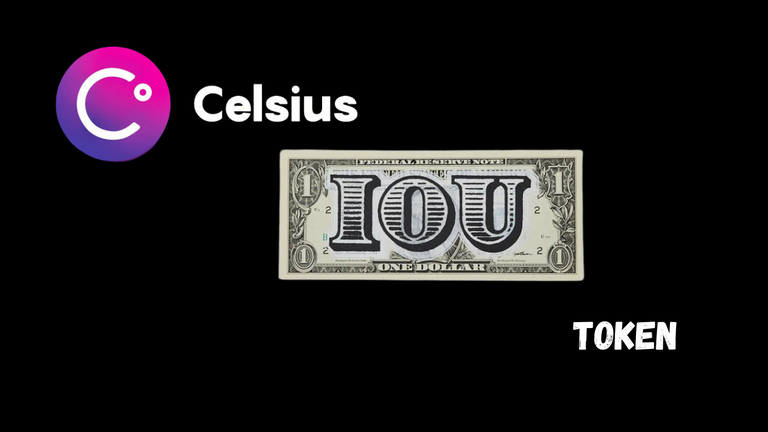 I stopped updating myself on the Celsius case because different days came with different unpleasant discoveries, like hearing that the company has been insolvent even before the Luna crash and also hearing that the company has been inorganically pumping the token price for a while, giving me the vibe of insincerity. But then, the investors want their money back and are not ready to let it go. Look at how long the Mt.Gox case has been going, these investors can't stop fighting for their money back.
Now, what Celsius is planning on doing is create a token, an IOU token, that will be distributed to affected investors, who will be able to trade this token on exchanges or hold it as an asset should incase in the future the value pumps. Well, for a second I felt why not just distribute Celsius tokens to these investors instead, why create another token specially for the debt. But then, there is this feeling that comes with something new even though it's still the same people (devs) that created it. If cel tokens get distributed, it's possible that the token might not get traded anymore because of the Celsius saga stigma, but if a special IOU token for the debt get created, may be it will be a different case.
This is almost no different from what Do Kwon did with Luna and Luna Classic. Luna crashed, they forked another coin and called it the new Terra Luna and called the old one Luna Classic then airdropped the new Luna to Luna Classic Holders. So we have two Luna's by the same Devs. That is what the new Celsius IOU token is looking like, it's the same pages but different book cover. This is what these centralized platforms like Celsius are putting their investors through because they trusted them with their assets. Another day to remind you, "Not your keys, not your crypto".
Posted Using LeoFinance Beta
---
---