El Salvador Buying 1 Bitcoin Daily Is Equivalent To You Buying 10 Hive A Daily Today In 15 years Time
So the president of El Salvador, Nayib Buckle tweeted that the country of El Salvador will be buying 1 Bitcoin everyday, might seem like a bad idea to some people, because its bitcoin and its volatile, anything can happen. It can go two ways, it can either be one of the best decisions the president of El Salvador has done for the country or the worst decision he has done, whichever way, the future will tell.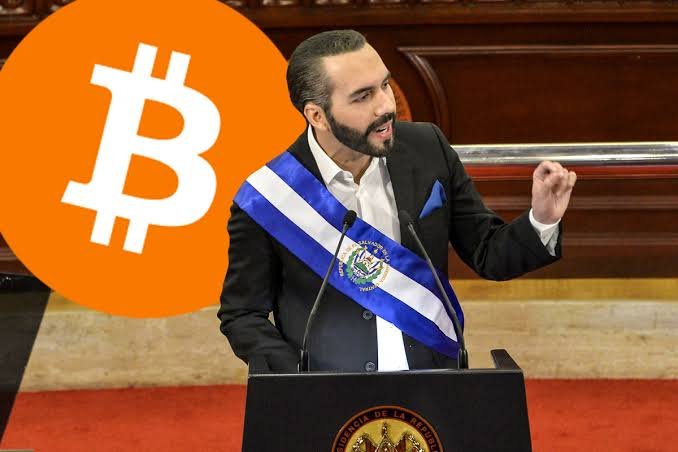 source
Do you think the country buying 1 Bitcoin a day is too much for the country? Well that means that the country will be spending about $16k - $17k buying bitcoin, depending on what the price of bitcoin is at that time. But its a whole country, that should be nothing to them right? the country buying 1 Bitcoin daily is equivalent to an average person spending $1 a day. When I saw this I couldn't help but think of Hive, based on the price and the potentials it has in the future. So some people think that its almost impossible to have Hive at $2,000 in the next 15 years. Which is absolutely false and unpredictable, because no one knows what the future holds or what the price of Hive will be in the next 15 years.
But lets assume that the price of Hive gets to $1k or more in the future, some of us will be regretting they didn't spend their time and money buying 10 Hive daily. Buying 10 Hive daily will cost you about $3.33 today, which can be equivalent to El Salvador buying 1 Bitcoin a day today. In 15 years time when the price of Hive gets to about $1k+ price, buying 10 Hive daily will cost what buying 1 Bitcoin cost today. So why wait for 15 years when you can do that now.
Dollar cost averaging into hive now is a good decision, might not feel like buying 1 bitcoin today, but lets see what it will feel like in 15 years time. I'm sure if you had known that the price of bitcoin would be worth $16k some day, you would have spent $3.33 daily to buy bitcoin everyday till you can't afford to buy it daily again.
Posted Using LeoFinance Beta
Posted Using LeoFinance Beta
---
---