Hive Is Finally At Top 100 Again
It's a proud moment to see your favorite coin pump, it's also a proud moment to see it appear on Binance top gainers. I felt like screaming "where have you been hiding all these while to Hive". Because, I know Hive hasn't done any pump in a while and I miss having those proud moment of Hive pump. But lately Hive has been pumping even during this bear market, other coins are dipping, but Hive pumping, typically attitude from the Koreans. I guess they want to keep milking the benefits of making profit off Hive since it's a low cap coin before introducing their friends to the land of opportunities (Hive).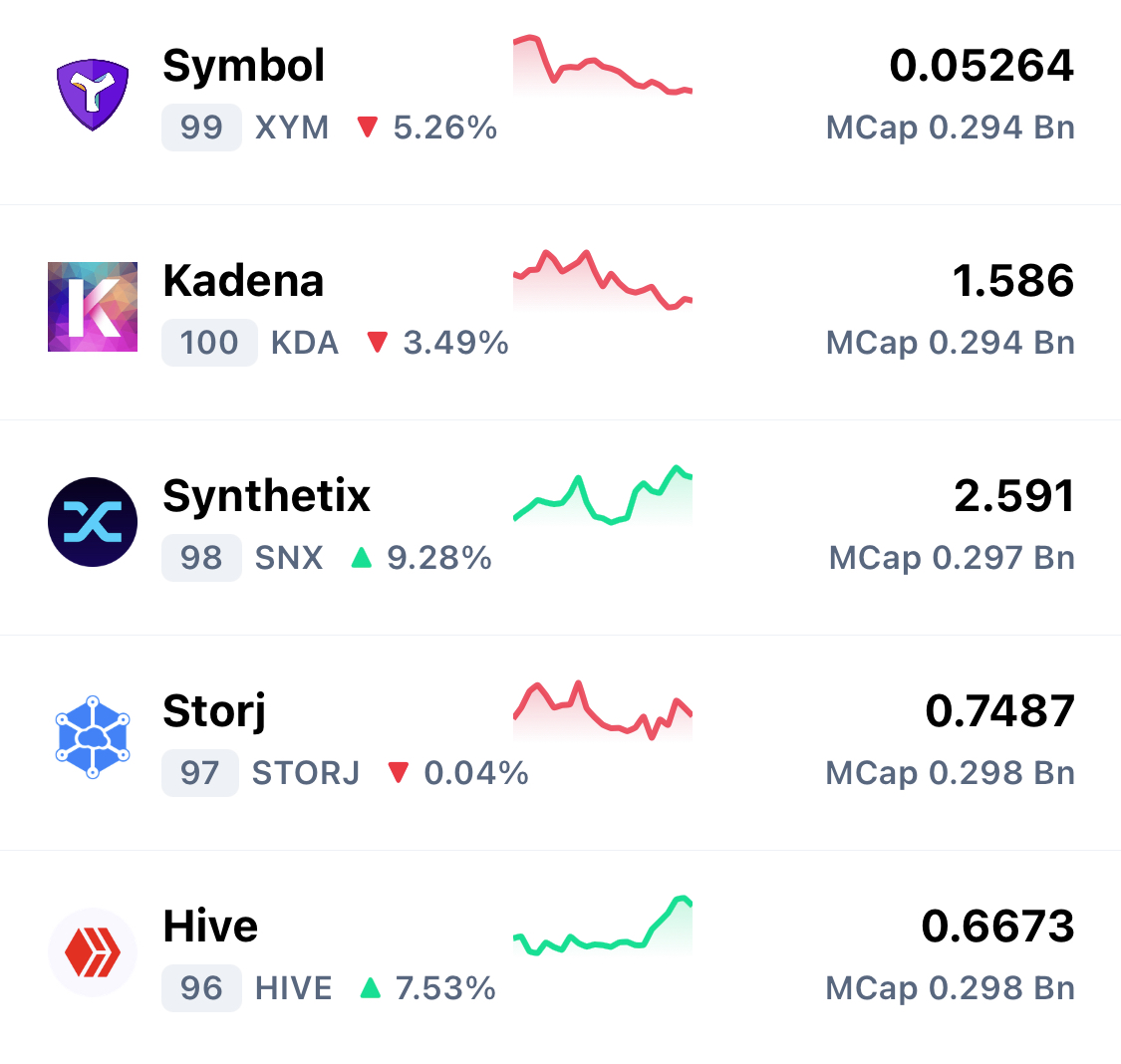 If you have spent few months on Hive, you will realize how underrated Hive is, it's too underrated to be at its position. But that's not how CoinMarketCap or coingecko coin ranking works. It doesn't rank based on quality but it ranks based on Market Cap price value. Market Cap price is the combination of coin price multiplied by the supply. The current Hive supply is 385 Million. You see that the Market Cap of Hive is not even up to half a billion dollars. A blockchain that is supposed to be worth billions of dollars, dominating the list in market cap ranking.
We seen blockchains with far lesser utilities dominating, I didn't want to call names but I am calling names today. We have the Dogecoin, absolutely no utilities aside the fact that it's transfer speed is fast and cheap, but guess what, Hive transfer fee is free and it's also fast. We have the shiba Inu token, same idea as dogecoin. Massive supply and great pump from its community.
Hive is stayed on top 200 for a long time now, and we the supporters on Hive have been sitting patiently waiting for Hive to leave the top 200 list because we believe and know that it doesn't belong there. It belongs to the top 10 list but slow and steady wins the race. Hive has finally reclaimed its previous top 100 spot, although it's still close to 100 as at the time of writing, Hive's position is at 94. Having a 90%+ pump within the last 14 days, trust me, Hive is doing great.
What Is Going To Happen To The Value Of Hive Engine Tokens?
Hive engine tokens were not also left out in this pump because, most times a bullish movement for Hive is a bullish movement for Hive engine tokens. You don't buy Hive engine tokens in other currencies but Hive and they are valued in Hive, if a Hive engine token was valued for 1 Hive a week ago when the value of Hive was $0.3, this means that the value of that Hive engine token is now valued for $0.6 because Hive pumped and they get valued in Hive.
But sometimes, it could go the reverse way, during times like this is when people starts selling their Hive engine tokens to get Hive so that it can pump, thereby driving the price value of the Hive engine token really down.
For a moment I forgot about Hive engine tokens, there are now better ways to earn on Hive with lower risks, like the HBD savings, compared to using Hive engine tokens before, where APR was higher.
Posted Using LeoFinance Beta
---
---