How To Buy MATIC/POLYGON From HiveEngine & Converting To WETH
Hey guys, once again there are lots of utilities here on Hive that we don't explore and one of them is the Hiveengine. There are a lot of tokens and coins you can get in Hive engine,coupled with the fact that it is decentralized. You don't have to worry about some one stealing your asset. The Beauty of this is that it's as easy as anything, but don't worry I will show you.

So I wanted to buy and NFT but they accept WETH, WETH is Ethereum wrapped in the Polygon blockchain, people prefer to list their NFTs on Opensea using WETH because of the gas fees. So the process goes this way, there is no WETH on Hiveengine, so all you have to do is get some Matic/Polygon on HiveEngine, send it to your Metamask or Trustwallet, then swap it on Metamask using Uniswap or use the Trust wallet in app DEX feature. I love using Trustwallet in App DEX feature because in my opinion it's user friendly or rather mobile user friendly compared to Metamask. So what I do is swap using Trustwallet, then use Metamask to purchase my NFT.
I think opens works better with Metamask, that's the reason I like using it to buy my NFTs on opensea. But this post is not about buying an NFT on opensea but buying MATIC/Polygon on HiveEngine, sending to your trust wallet and swapping for WETH.
First you need to have a trust wallet account, save your key phrases then come back to this post. If you already have trust wallet, lets continue. P.S you can still import your trust wallet key phrases on your metamask and still operate it. One key phrases different DEX wallets.
Swap To Matic With Swap.Hive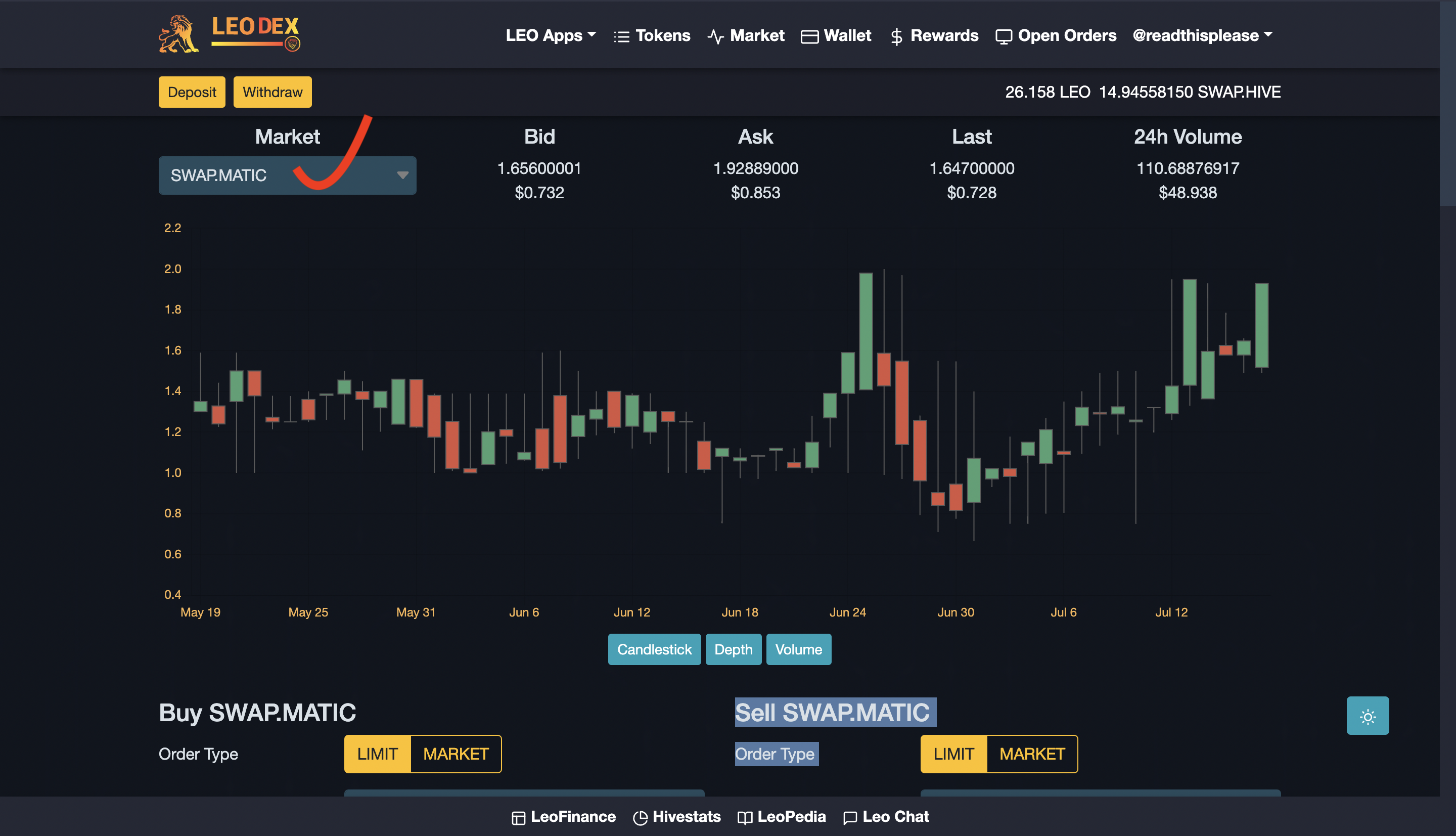 Well I like to use LeoDex to swap Swap.Hive to any token on HiveEngine, its more convenient for me but you can use HiveEngine. Depending on your choice, some use tribaldex, its a matter of choice. Go to Leodex, if you are using a mobile phone look for the Market section. Change the token from LEO to SWAPMATIC.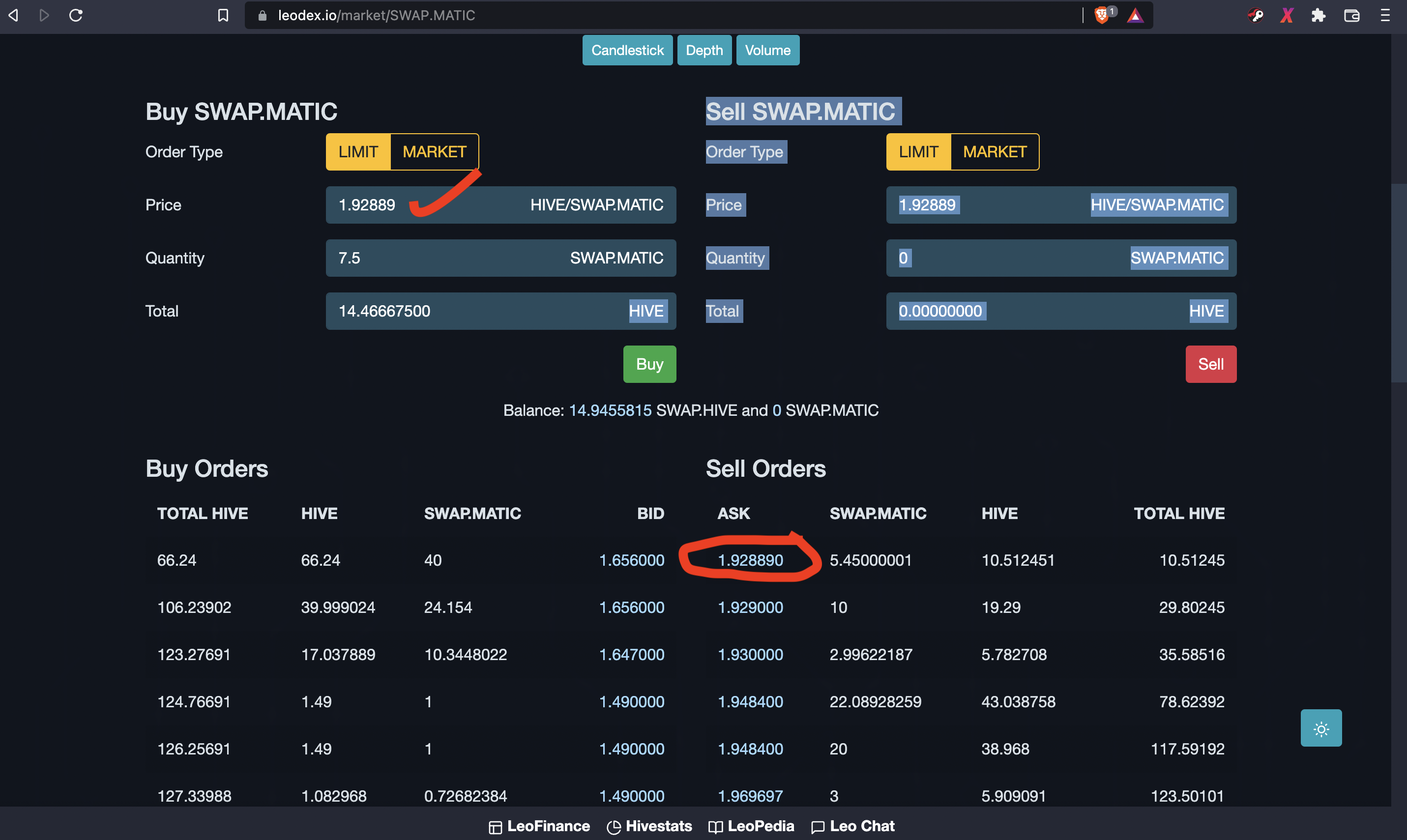 Go to the order section, you can see that there is a buy order and a sell order. Buy order is when you want to buy swapmatic and sell order is when you want to sell swapmatic. The exchange pair for all tokens on HiveEngine is SwapHive, so if you are buying SwapMatic you need to click the selling price order or look for a selling price order in the selling order list and input it in the buy order request section. This is because to buy swapmatic you will need to sell swap.hive
For instance I inputed 1.92889 price in the sell order order in the buy swap.matic price section. Choose the quantity of swapmatic you want to buy and click the buy button.
Transfer From HiveEngine
Now we have bought the SwapMatic, we need to transfer it to our DEX wallet. Leodex can't transfer tokens outside the Hive Blockchain, I tried it but it didn't work, so we have to use the HiveEngine to send it to the DEX Wallet. Log in to it, go to the withdraw feature, just like the image down.

Put your withdraw address( From your Dex Wallet), select amount, select polygon/Matic and send.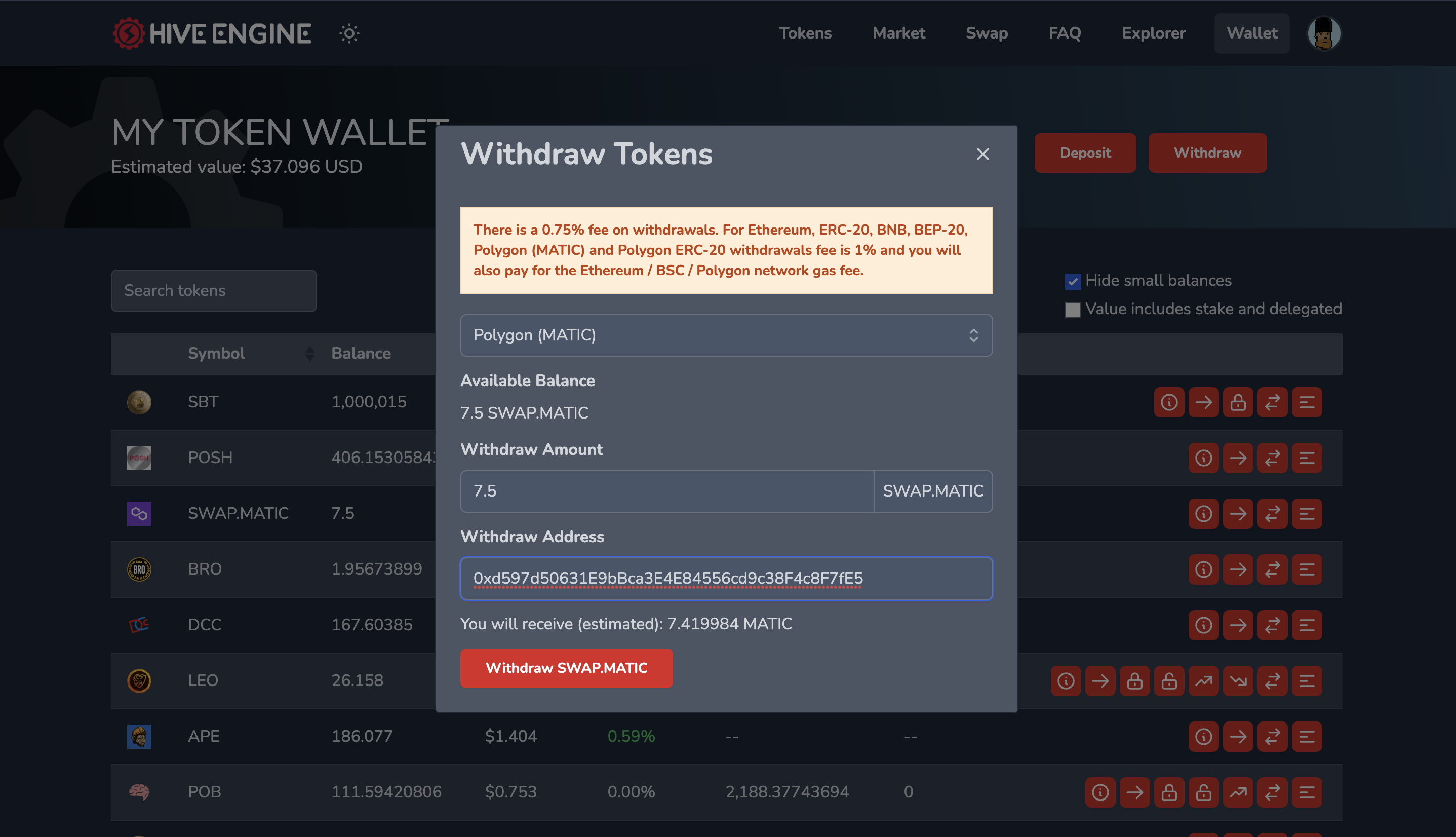 Swap Matic To WETH
Now I have my Matic, all I need to do is swap it to WETH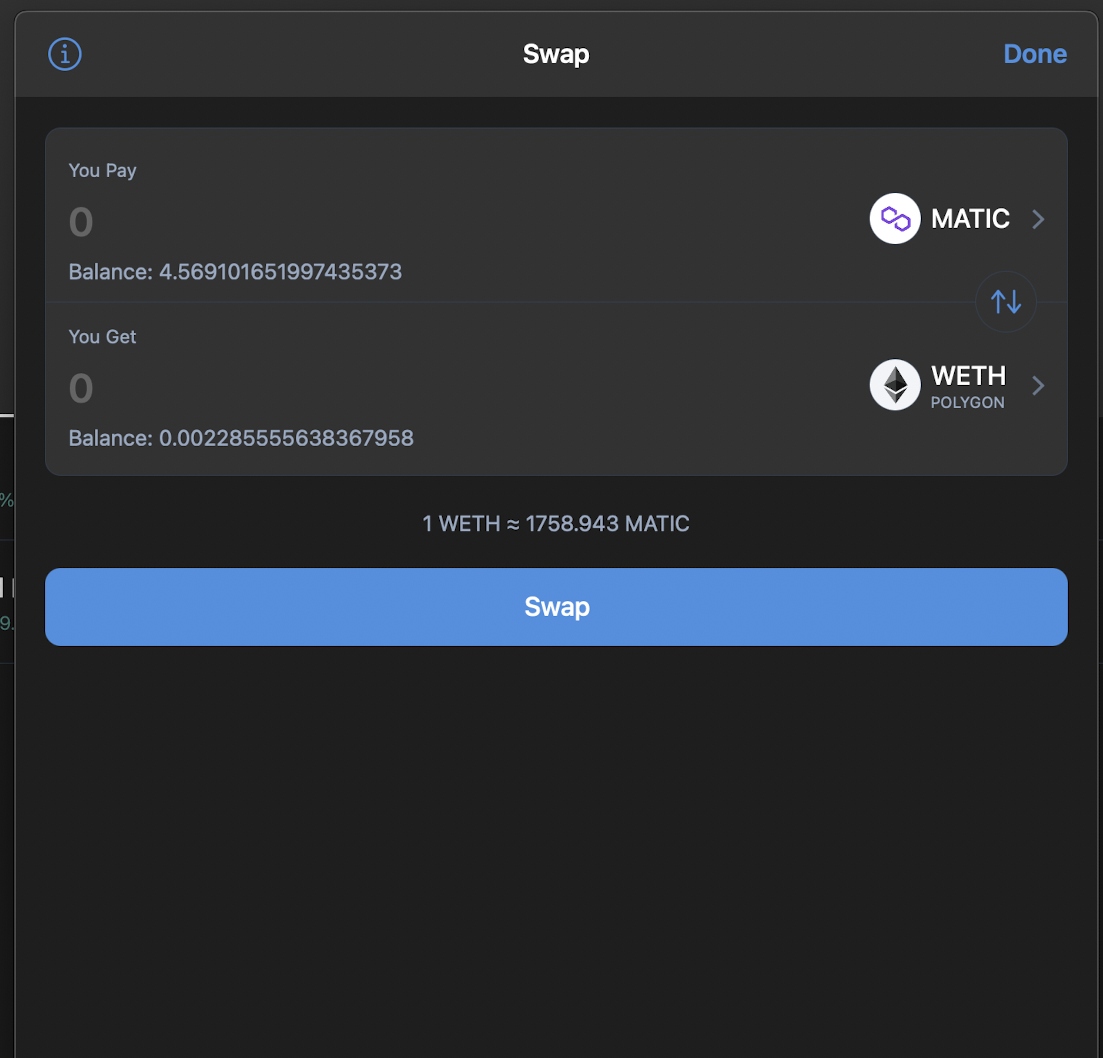 Posted Using LeoFinance Beta
---
---