Market Sentiments and Holding on tight
There is something about Human brain with expectations and sentiments. You notice this in almost everything you do when it comes to taking a loss or taking a profit. When bitcoin was at $40k last year, there was a lot of jubilations and excitements, lots of people were grateful that they jumped in really early. This just takes me back to the time I bought ETH below $1000, when ETH grew above ETH I was excited. But look at BTC at $40k now, FUD flying here and there. If ETH should ever get to below $1000 am sure the FUD will be extremely high. But do you think ETH will ever get to $1,000 again, with the rate of adoption and Dapps built on its blockchain, can it ever get to that price. If ETH ever gets to that price will you still hodl, buy more or sell of your holdings?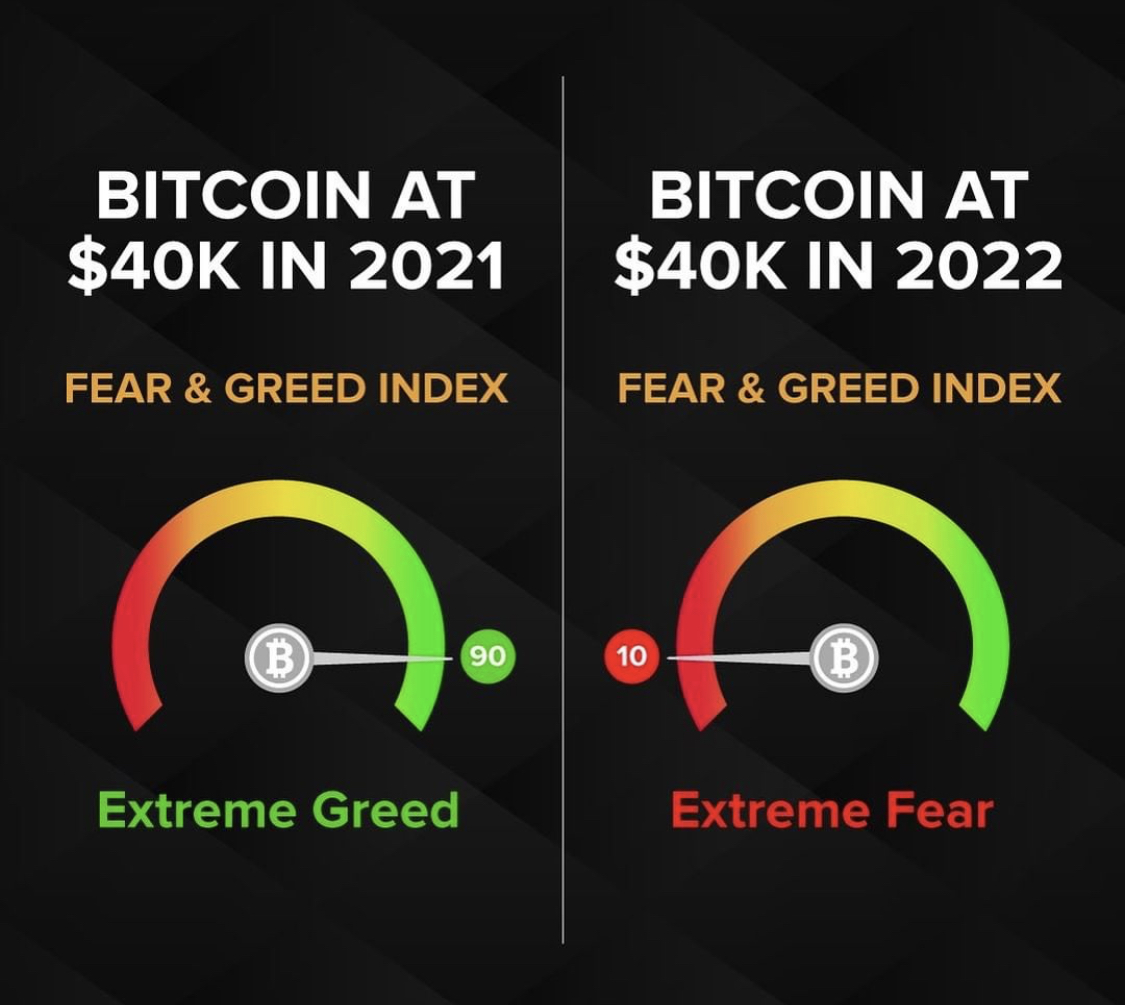 source
Like I said in my previous post, I have bought ETH when it was $1,000 in 2018, watched it crash to $80, became more greedy and bought a lot.
If you are reading this I can tell that your portfolio is down, it's bleeding red in your portfolio right now. It's like May 2021 came early in January 2022, for the first am not hearing a lot of noise about the bearish movement of the market that much. May 2021, lots of people panicked a lot, everyone was tweeting about how the market had gone down really bad. I guess everyone is gradually getting used to the dips, it's just another day in the dip sea.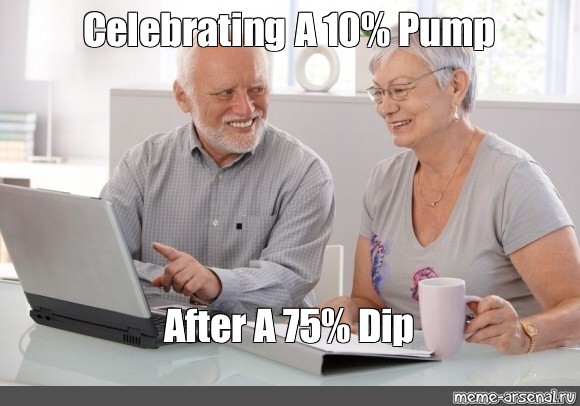 I am currently in this meme phase where I appreciate any pump I see because I miss seeing my account in green color, the red color is becoming annoying, it's only interesting when you have spare fiat to buy more, but right now am out of fiat money to buy more. I have some Hive stacked up because I was hoping it would pump so I will make some cool profit but am currently stuck, I can't sell them. So this is me holding on tight.
It will be so unwise to start doubting the potential of cryptocurrency right now because of few dips. Crypto currency has dominated and has had more people flood into the crypto space compared to 3 or 4 years ago. We have notable people in the financial system succumbing to crypto and unapologetically accepting crypto after antagonizing it in the past. This is a sign that you are on the right path, and this season is just its usual turbulence, it's expected.
If you have a fiat job, it's time to use that fiat money to buy more coins, especially Hive. Looking at Hive, the price is quite low, compared to the all time high, Hive is down more than 50%, this is the only time I envy fiat earners. They can just use the money they earn to buy more coins, in everything, am still grateful for Hive and the opportunity to earn author and curation rewards.
This is one of the best gift of cryptocurrency, just as you are waiting for the market to come back to its green moment, you can use some parts of your curation rewards to sustain yourself till the market is back.
Talking about the market and it's condition, I checked the market cap and it's currently below $2 Trillion, the market is down more than 1 Trillion from its previous all time high. Few months ago, we were celebrating this position as a win, right now we are calling it a dip, this shows how progressive the crypto space has gotten and the beauty of this is, there is more to come.
Have a great day and keep holding on tight during this dip
Posted Using LeoFinance Beta
---
---