My First Time Visit To Fela's Shrine

Fela's shrine is one of the most notable places to be in Lagos Nigeria. It's one of the most popular places to be because of its historical value and the man behind the Fela shrine story. It is widely known as Fela's Shrine and also known as the New Afrika Shrine. Ever since I was young I have always heard stories about how great the late Fela was and how his music has impacted a lot of people in the world.
Fela was known for his music and using his music to say things about the government, he was seen as the voice of the people. The Fela Shrine is a place that Fela used to perform to variety of audience. People flew all over the world to watch Fela perform. After his death, his legacy continued as his children kept the music alive.
I have been in Lagos for the past 15 years but I haven't visited the shrine for once. I only see it on TV. I can remember my former office being close to the shrine, I worked there for a year and I never knew, not until one day my boss was driving me for an appointment, we passed there and he was like that's Fela's Shrine. I was shocked, because I felt overwhelmed that I was close to the Fela's Shrine and I never knew it was there. So I made it part of places to tick in my "Places I Will Like To Visit" list. Right now am starting with Nigeria and I have started with Fela's Shrine.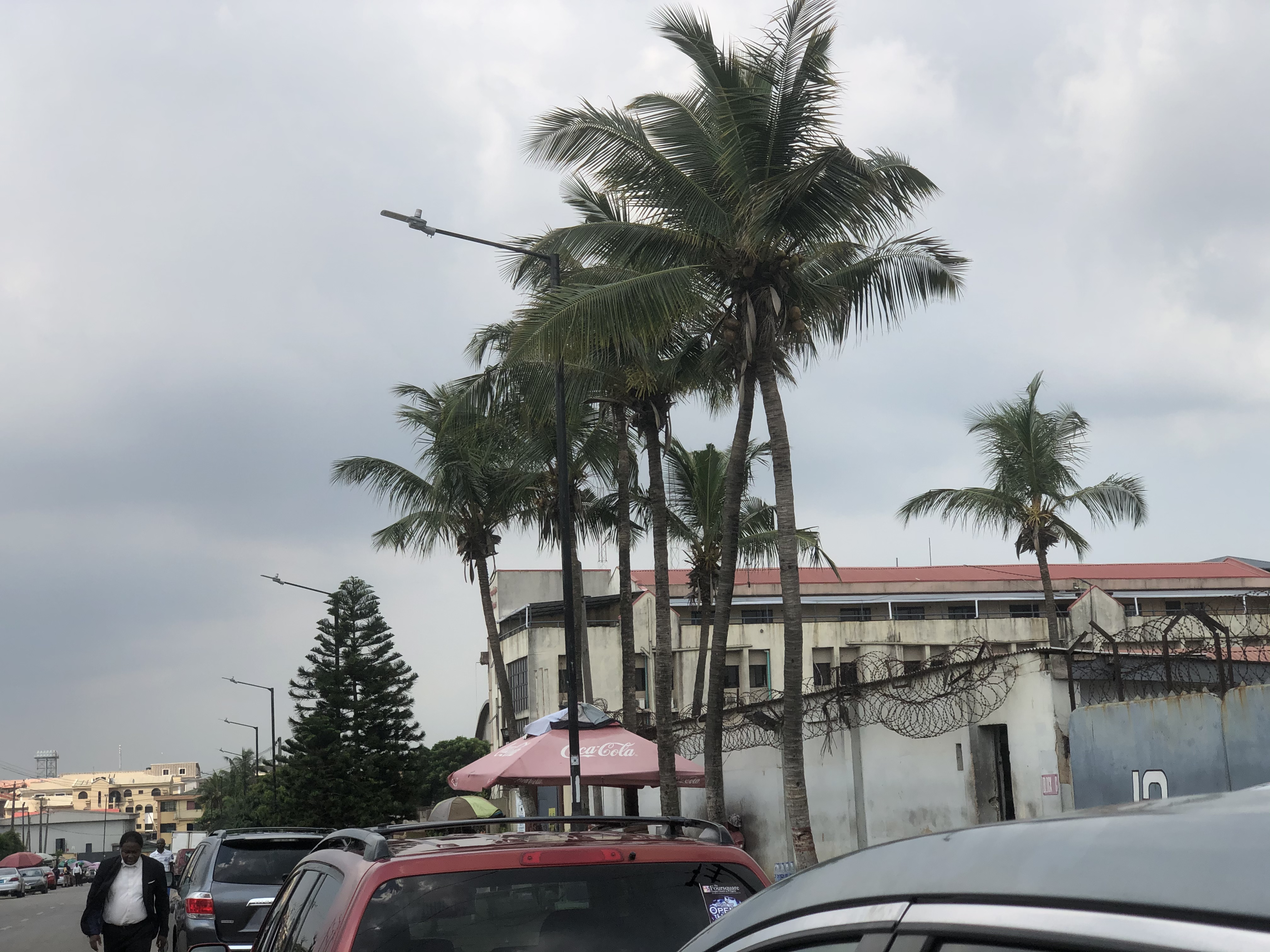 The Fela's Shrine is located in Alausa Ikeja, Lagos. Getting there was quite easy for me as I retraced the directions my boss took when we passed there the first time. I went there with a friend because I don't like going alone, I like exploring places with people so I asked @brainstommer to join me.
We finally got there and it was a little bit scanty outside, not much people were outside, apparently the life of the Fela's Shrine comes alive in the Night. They said in the Night, that's when I will feel the true life from the shrine because people mostly come there in the Night to watch the performance of one of Fela's children or grandson perform. We asked the security guard if we needed to pay an entrance fee to enter and they said no. I asked because being a historical popular place, the location is regarded as a tourist center so I felt a gate fee might be needed to enter inside.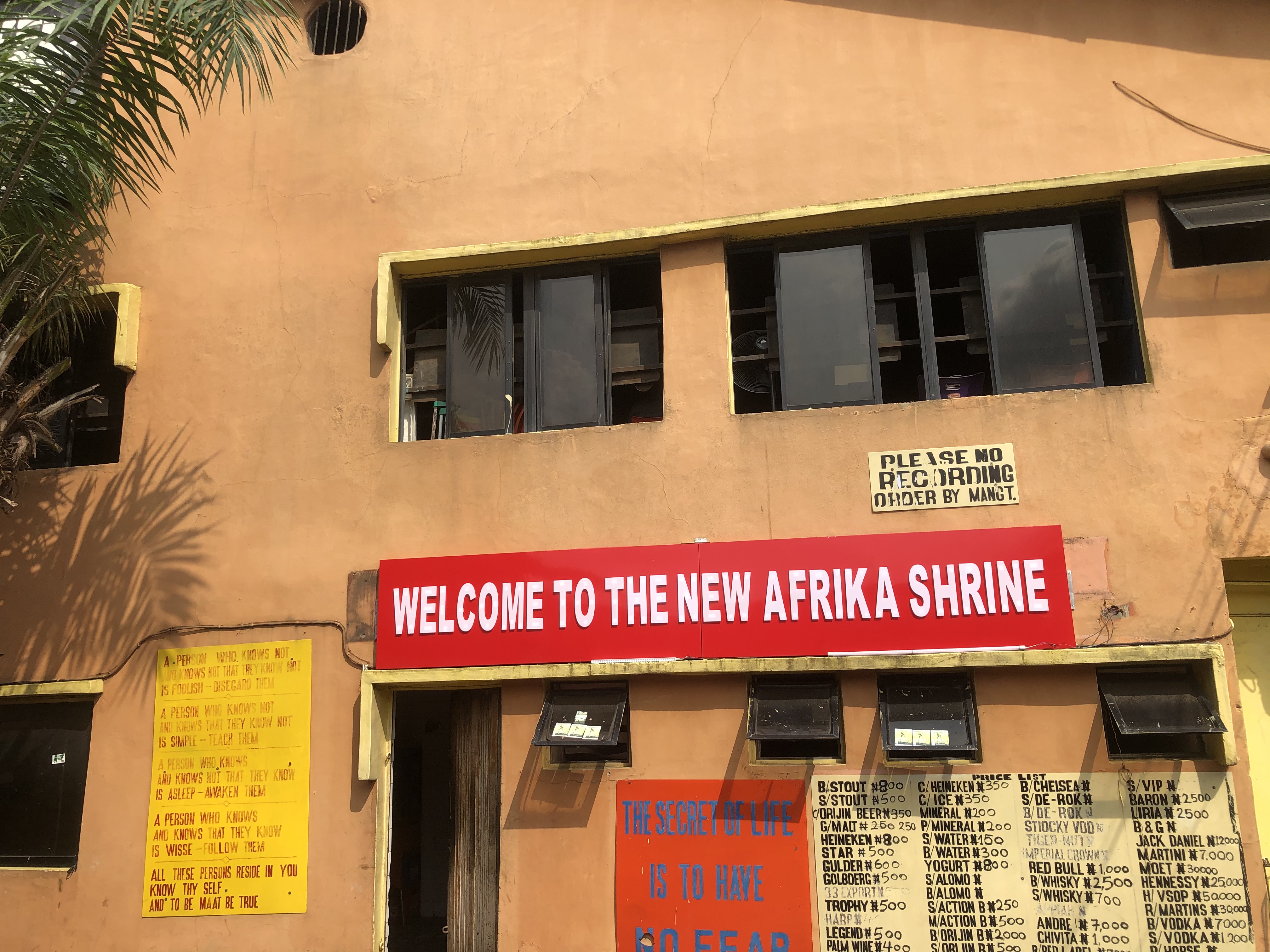 We entered inside and the first thing we saw was the building having the bold write up saying "Welcome To The New Afrika Shrine".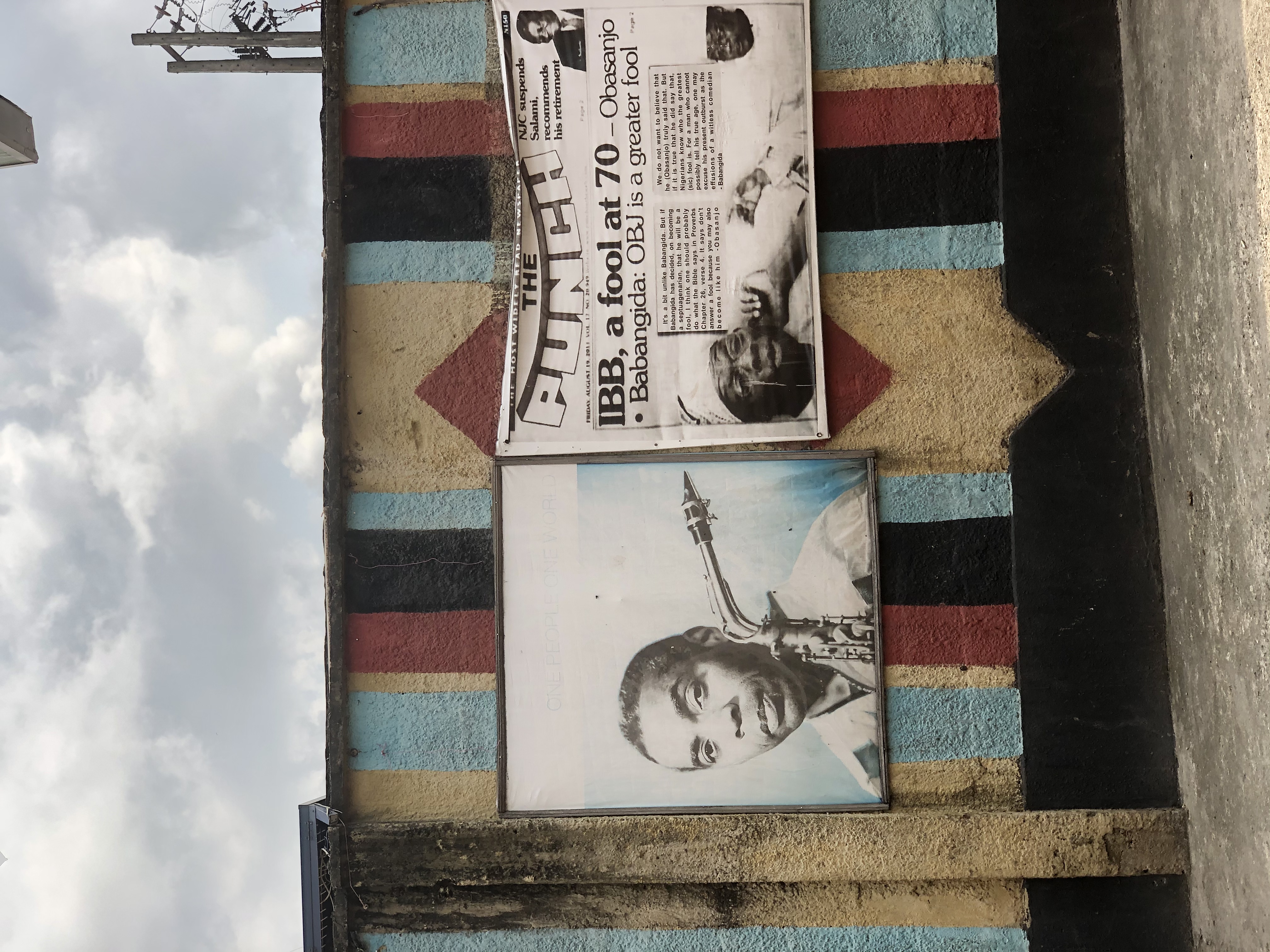 I turned to my right and I saw this big board with a newspaper print from the year 2011. The Newspaper had a presidential Rivary comments from two past presidents.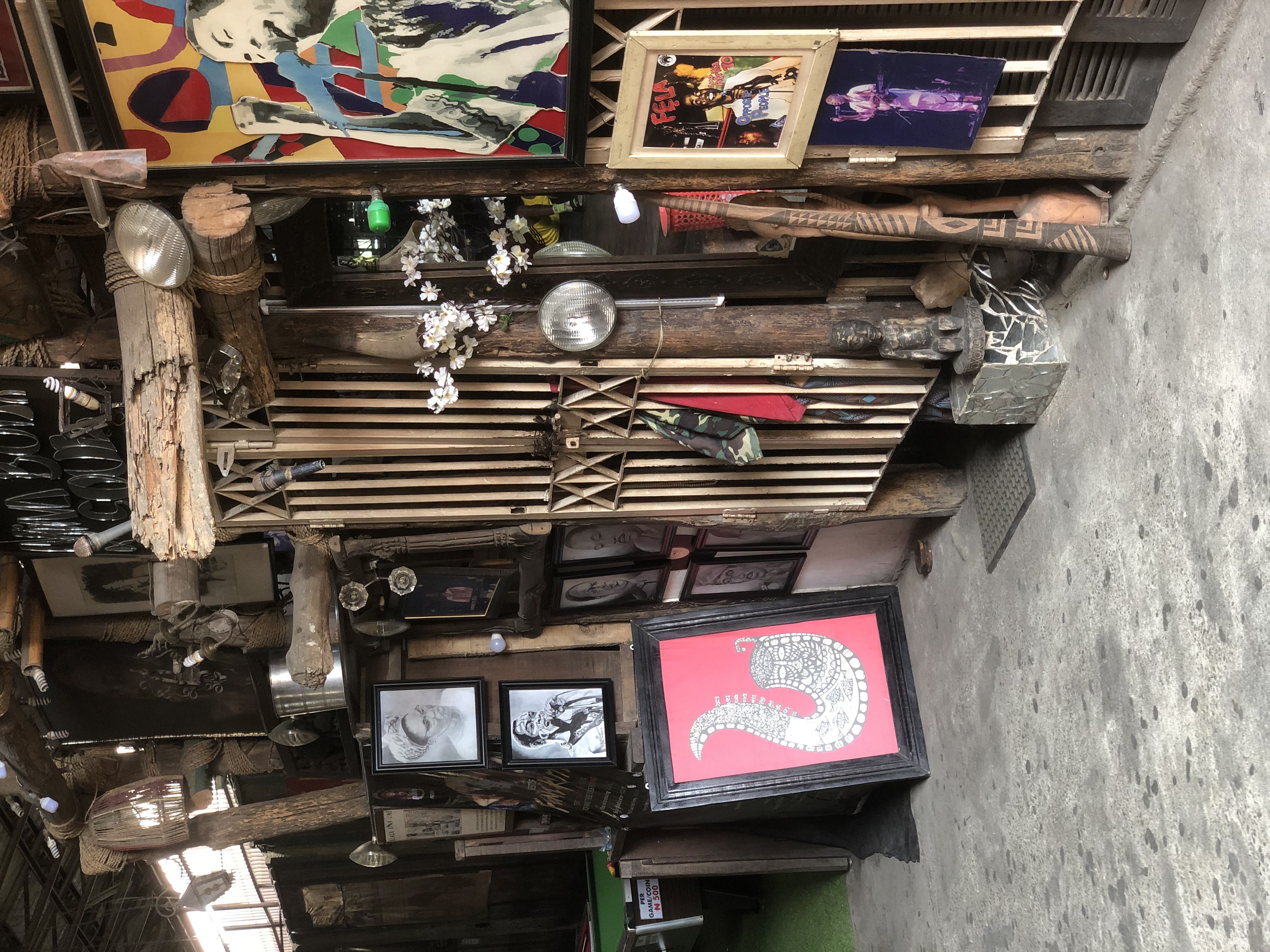 When you walk down a little, you will see some gallery art showcase. It has pictures of Fela, Femi (Fela's son who is sustaining his legacy) and a picture of Fela's mother.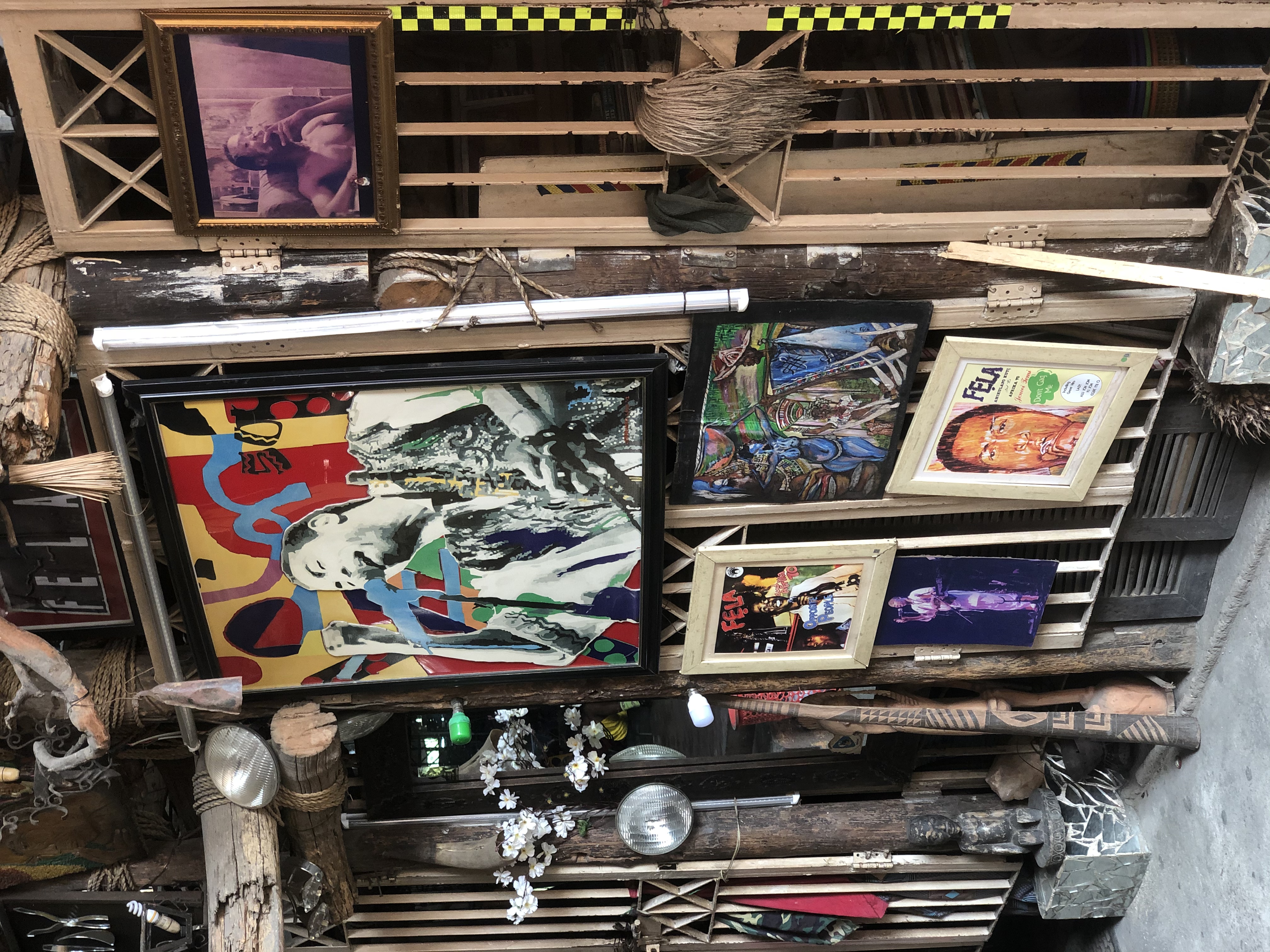 When you take few more steps you will see a snooker table where people can play snooker. There is a huge art of Fela's face right there.
If you keep going straight, you will see a big board with arts of different images of Fela.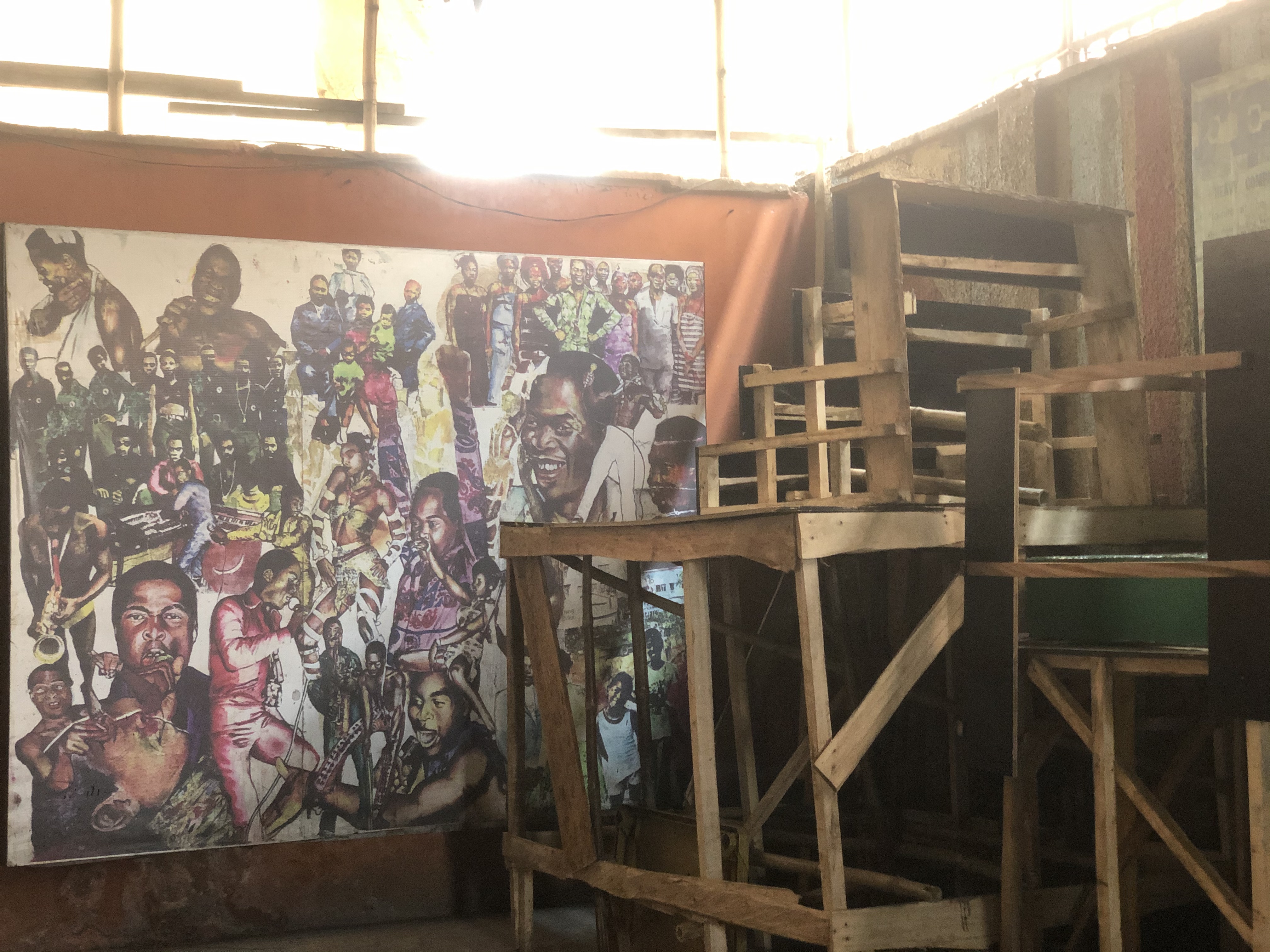 When you turn left you will see an open cage, this cage is where the female dancers dance while Fela or anyone is performing.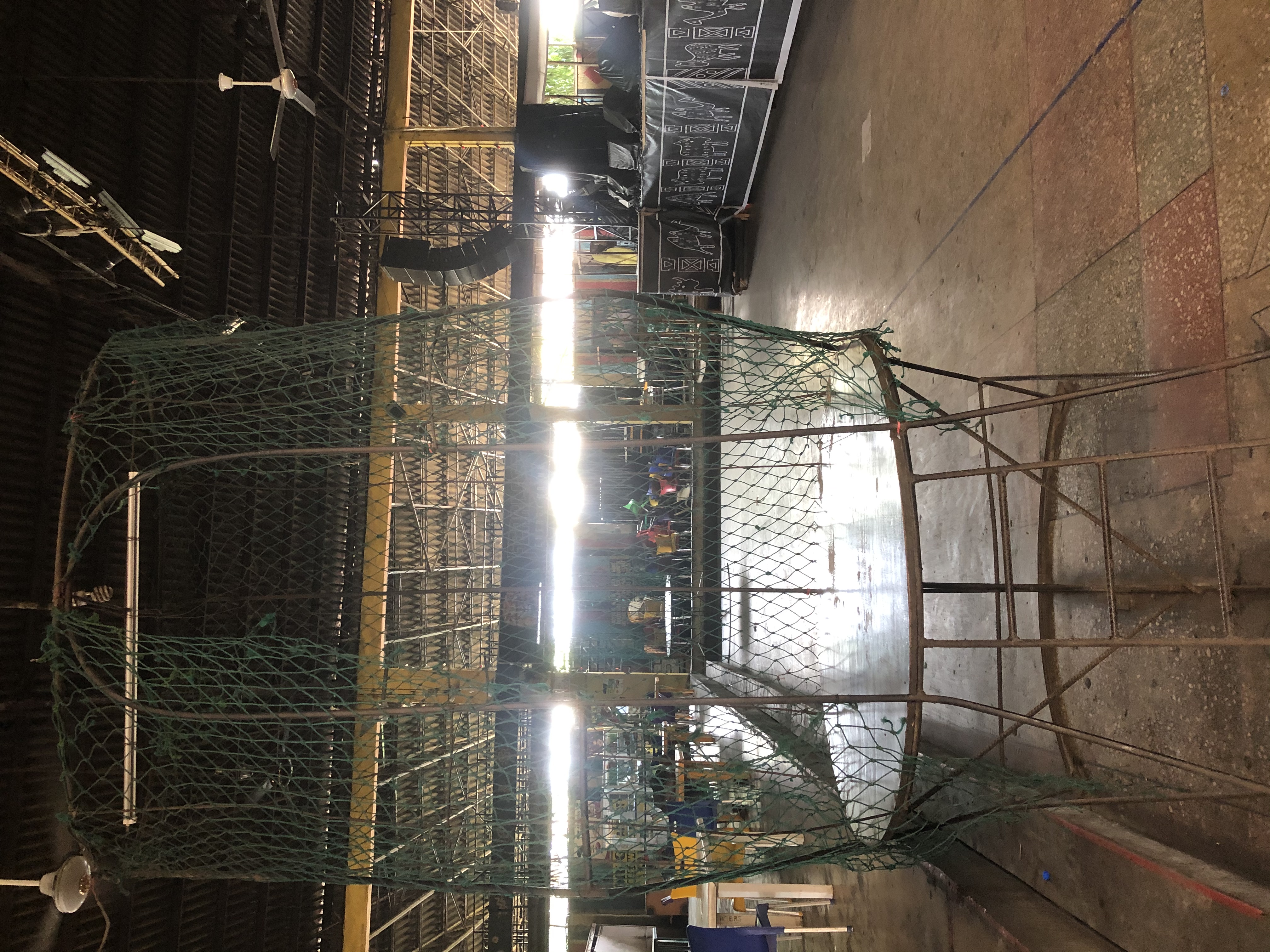 By the right you will see some where that looks like a shrine. I guess it can't be called a Fela's shrine without a shrine.
If you look straight you will see the stage, this is the stage that the great Fela performed. Lots of people have performed on this stage.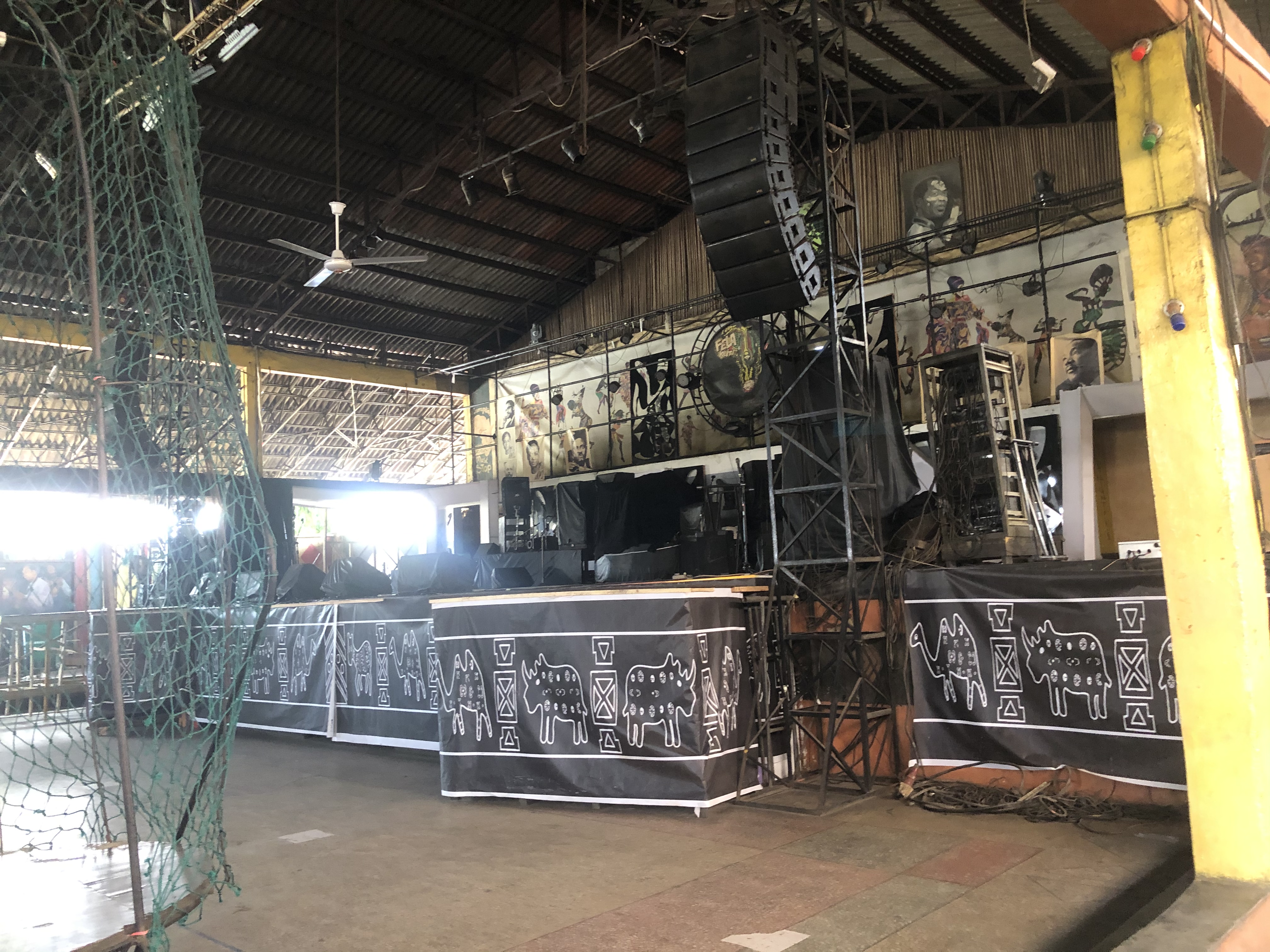 A better view of the stage from far, you can how the stage is filled with arts of Fela and other notable dignitaries.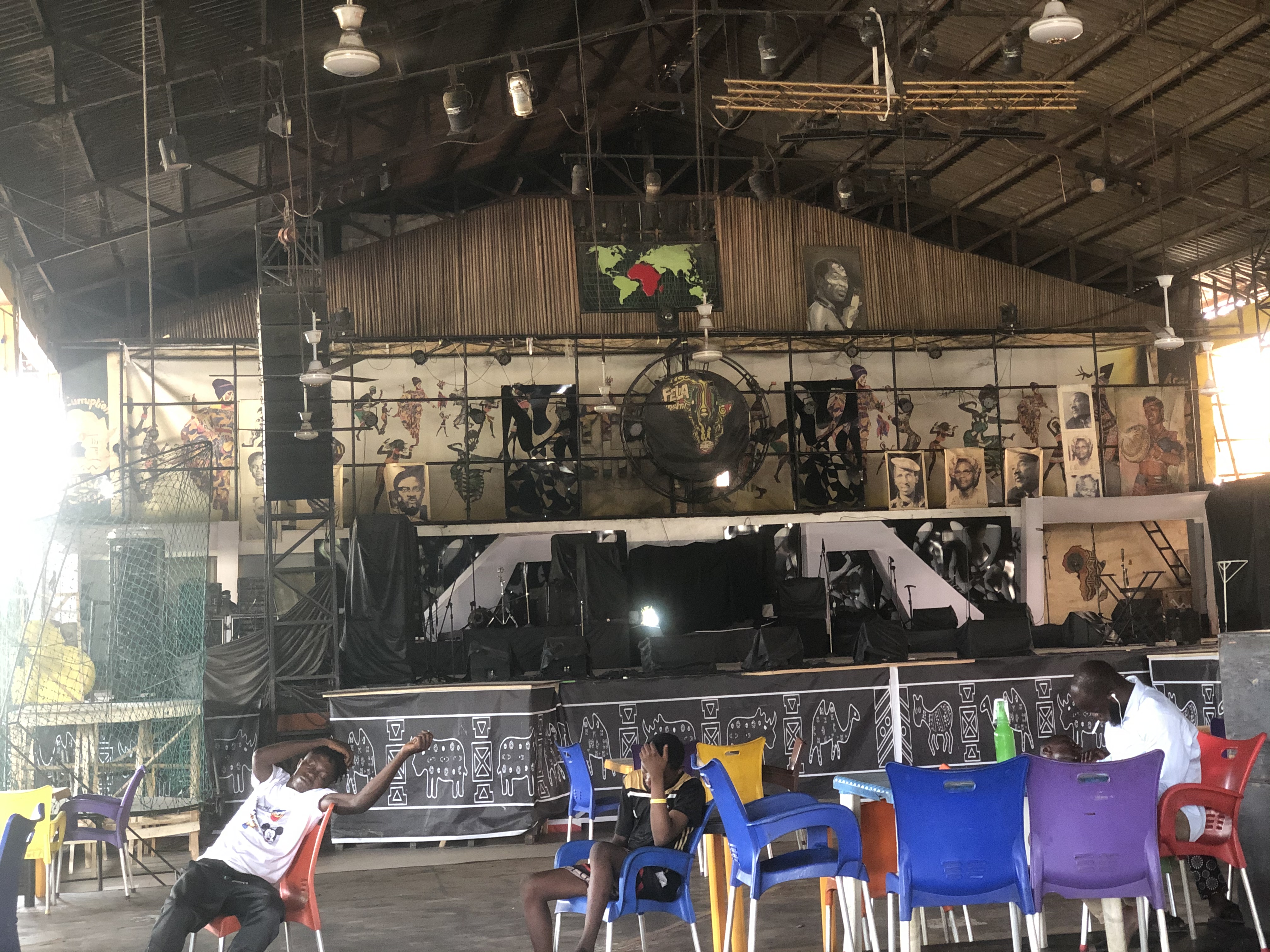 ---
---