Onboarding & Exploring Other Communities Outside The Hive Blockchain Through Leofinance
The Hive blockchain is significantly known for its social media and blog attributes, its like the combination of twitter, Facebook, instagram, reddit and medium combined, with a lot of better advantage and decentralisation. So its not a competition to other blockchains, they can use it, just like Facebook has a twitter account, instagram has a twitter account and WhatsApp has a twitter account, is the same way other crypto communities can have accounts on Hive. Imagine Ethereum having a Hive account where they can make their ethereum post and update, instead of using the Web 2.0 medium platform. This is what we are looking upto in the Leofinance Community.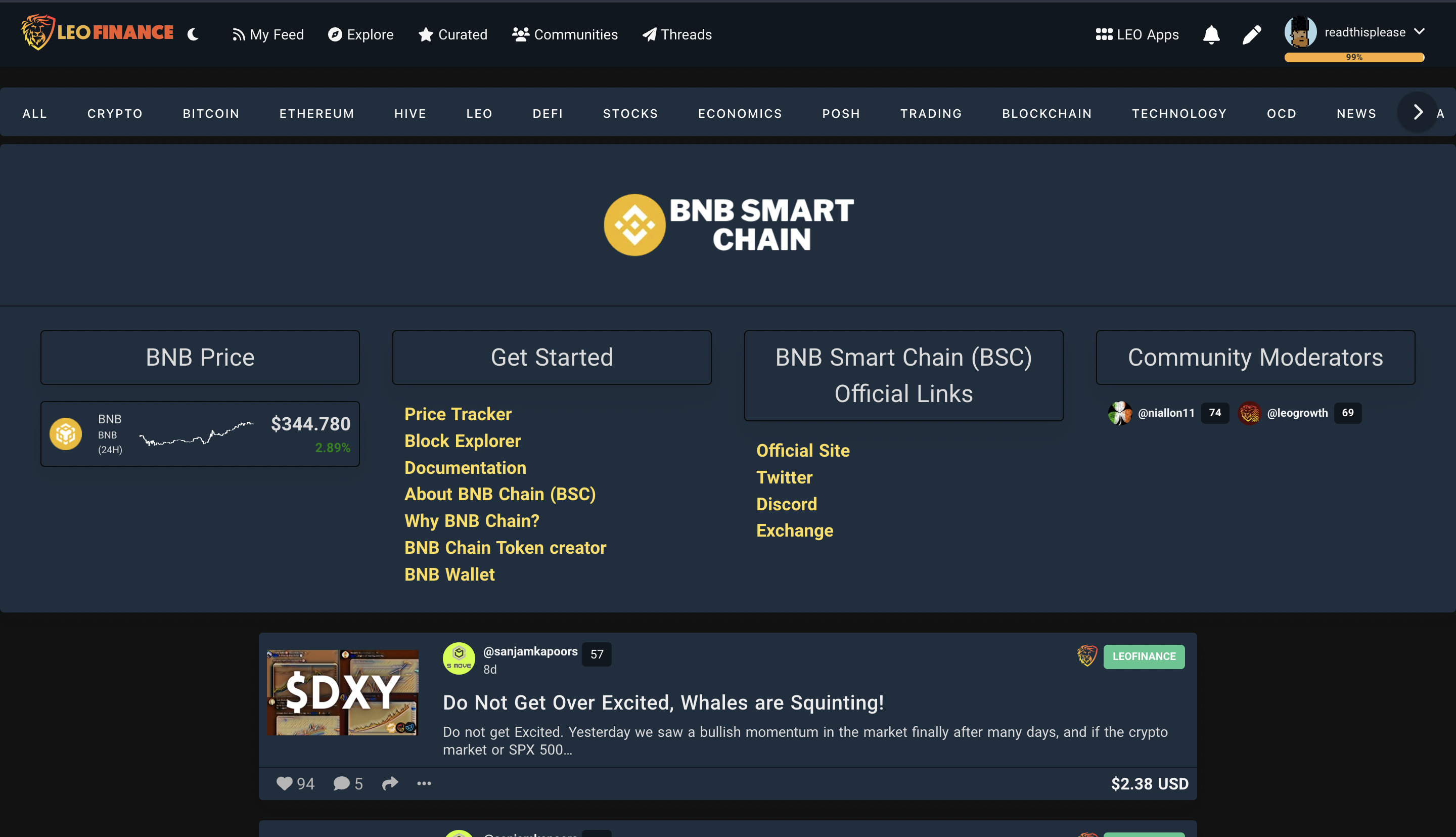 With the Leofinance UI, you can see varieties of different crypto communities and the contents made about them, just log in, hit the community section and you will see all the available crypto communities. The Leofinance team has done a great job with the Leofinance Community page, because it gives you great information of the crypto community.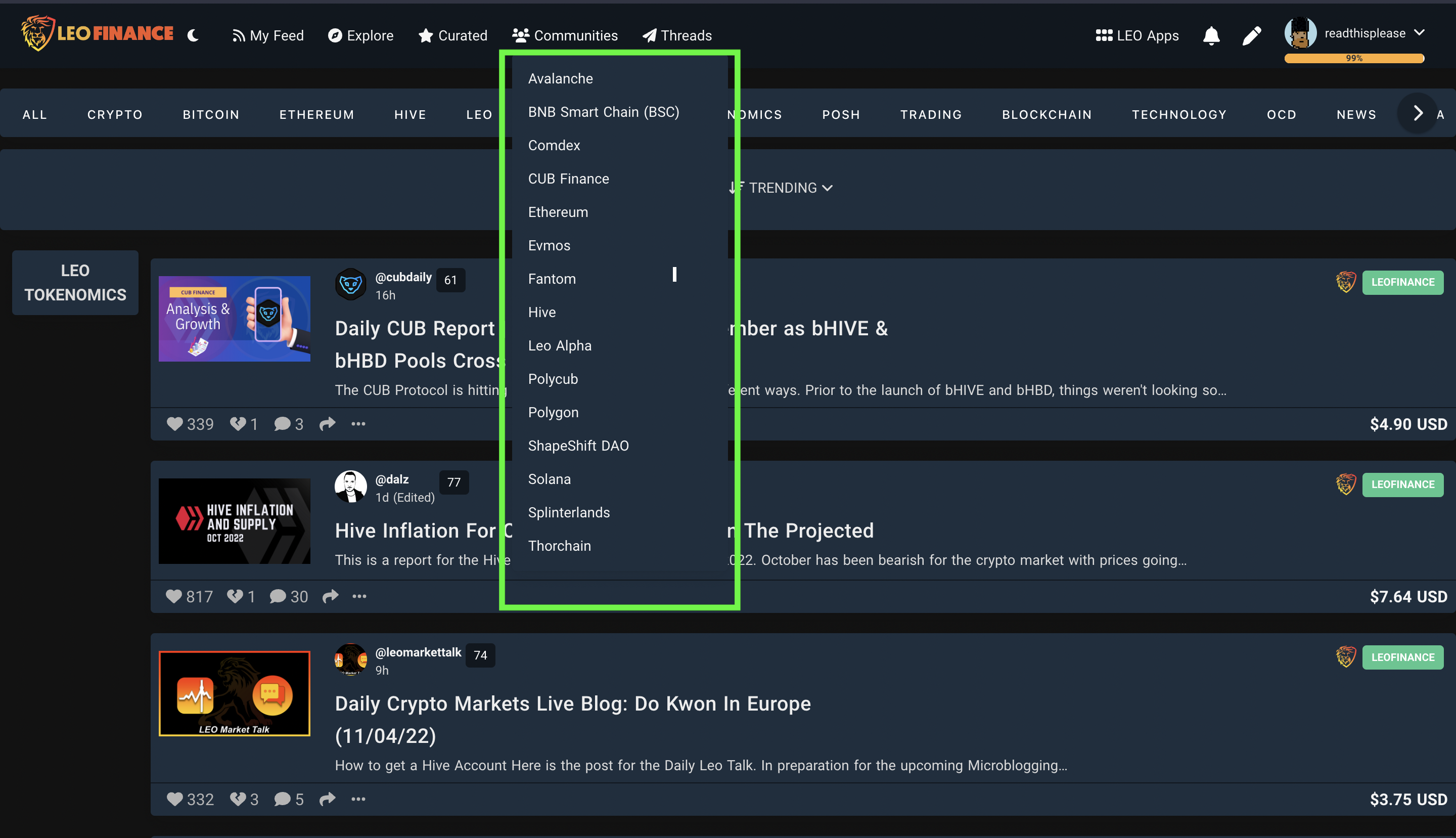 Right now the Leofinance Community page is acting as a mini coin gecko or coinmarketcap for the Available crypto communities, obviously the community can't have all the crypto communities in there, so right now they have about 16 crypto communities, with informations about each community.
Looking at the Binance Smartchain community, you can see the BNB price, then when you go to get started, you will be able to see price tracker, block explorer and other important details needed to be known about the project(Binance Smart Chain), then we have the twitter and other social media details about the crypto communities. You can see the moderators of the communities, below you can see the post made under the community.
In the future we are expecting to have a bigger community and implementation of the Hive blog with time. They can utilise the hive blogging feature, disperse(community member) their information and earn from their posting. This is a big win for everyone instead of just making announcements on twitter, Hive can be utilised to make announcements with posting. This will help bring and onboard more people into the Hive ecosystem.
Posted Using LeoFinance Beta
---
---