Solana is the McDonald's ice cream machine of blockchain technology

I love Solana a lot, so I am not proud of this it's usual blockchain outage, it's like that intelligent kid you introduce to people but it keeps embarrassing you sometimes. That is how I feel about solana and it's usual outage, this year, it has had 4 outages if I am not mistaking, which is quite disappointing. It has disappointed me so many times, but people still trust the blockchain enough to develop on it.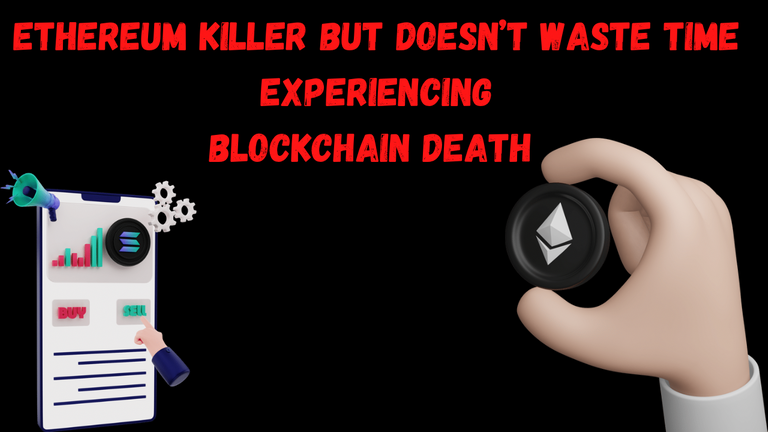 Solana marketed itself as an Ethereum killer, did it really Market itself like that Or people just assumed and gave it that name. Ethereum was on proof of work, consuming a lot of energy, but solana is on proof of stake, it was all jokes and laughter when Solana was thé new king of NFT blockchain in 2021, with lots of people flooding into the space and it had great support from the FTX CEO, Sam BankMan Fried, but unfortunately it is losing some of its credibility rep with its usual outage. I love it, but I am losing respect for it. Ethereum is no more on proof of work, it has transitioned to proof of stake and consumes 99% less energy now, so what content does Solana have to push now in terms of promotion? When it comes to security, I believe Ethereum is more secured than Solana.
On Friday it had another outage due to a misconfigured node. I won't lie to you, I am not a validator, yet, maybe someday I will be one, so I don't understand what having a misconfigured node means, you can read the content by decrypt if you want to understand it better. After reading it, I can't stop laughing at the blockchain because of its non stop reasons to experience an outage at any slightest chance it get. It seems to be the only blockchain getting shutdown, haven't heard of other blockchains getting shut down.
I believe this just shows just how lucky we are on the Hive blockchain, what if Hive is the real Ethereum or Solana killer, or rather, the real Altcoin killer, but it's been so low key, the world haven't discovered it yet. This has a lot to do with the lack of Publicity the community is not putting into the blockchain getting known, I guess it's expected to be organic. When it's time to get known, the whole world will absorbe it, just like they did for Dogecoin. We are going to see lots of new community members, with great utilities. But then, I don't know the full strength of the blockchain, because of the less capacity usage we have, we need more utilization to know the full strength of the Hive blockchain.
Posted Using LeoFinance Beta
---
---