Total Crypto Market Cap In A Humbling Condition Right Now
$2.2 Trillion is definitely a humbling price for the total crypto market right now after the total market cap got to $3 Trillion last month. Last month that started off as a Moonvember came crashing in terms of the price. Wow!!! Something we all assumed to be a little dip has ended being an $800 Billion liquidation within 30 days. Are we about to experience a new set of bear market saga again, well I don't know. This is the reason "Take profit " is always emphasized except you are a long term Hodler or rather, an extreme Diamond Hand.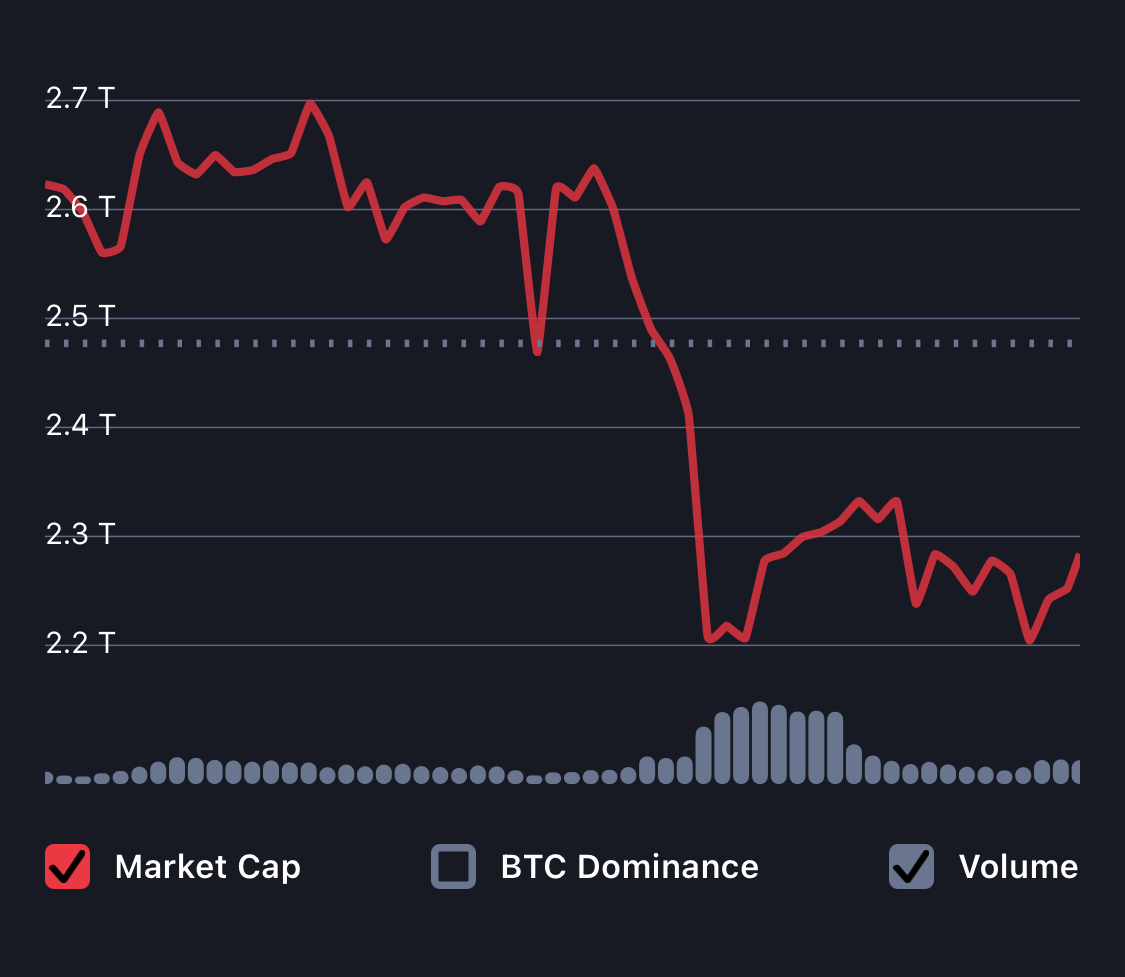 During the dip phase I try not to check my crypto holdings, it's just a way of trying not to distract myself. I have gotten used to dips so selling off my coins is a no option for me. But I just don't like seeing the red color on my portfolio so I prefer to avoid viewing my portfolio. This allows you think straight and know it's just one of those days when the market wants to be chaotic. The beauty of it is that, compared to how dip the market has gone am still in profit.
The two dominant cryptos in the market are dipping really good. My thoughts and prayers go out to those weak hands that bought at the top, because I know how it feels to be a weak hand and you bought the top. Before I became a diamond hand I was once a weak hand investor. My first crypto investment in 2018, I bought Ethereum when it was about $1,000+ in April 2018 to be precise, after buying it, the rest of the year till the next year was filled with dipping. I can remember waking up in the midnight to view my portfolio and the first thing I will do is scream so loud and talk about how am losing money because the market was dipping. But look at me now making jokes off the dip, that's real growth.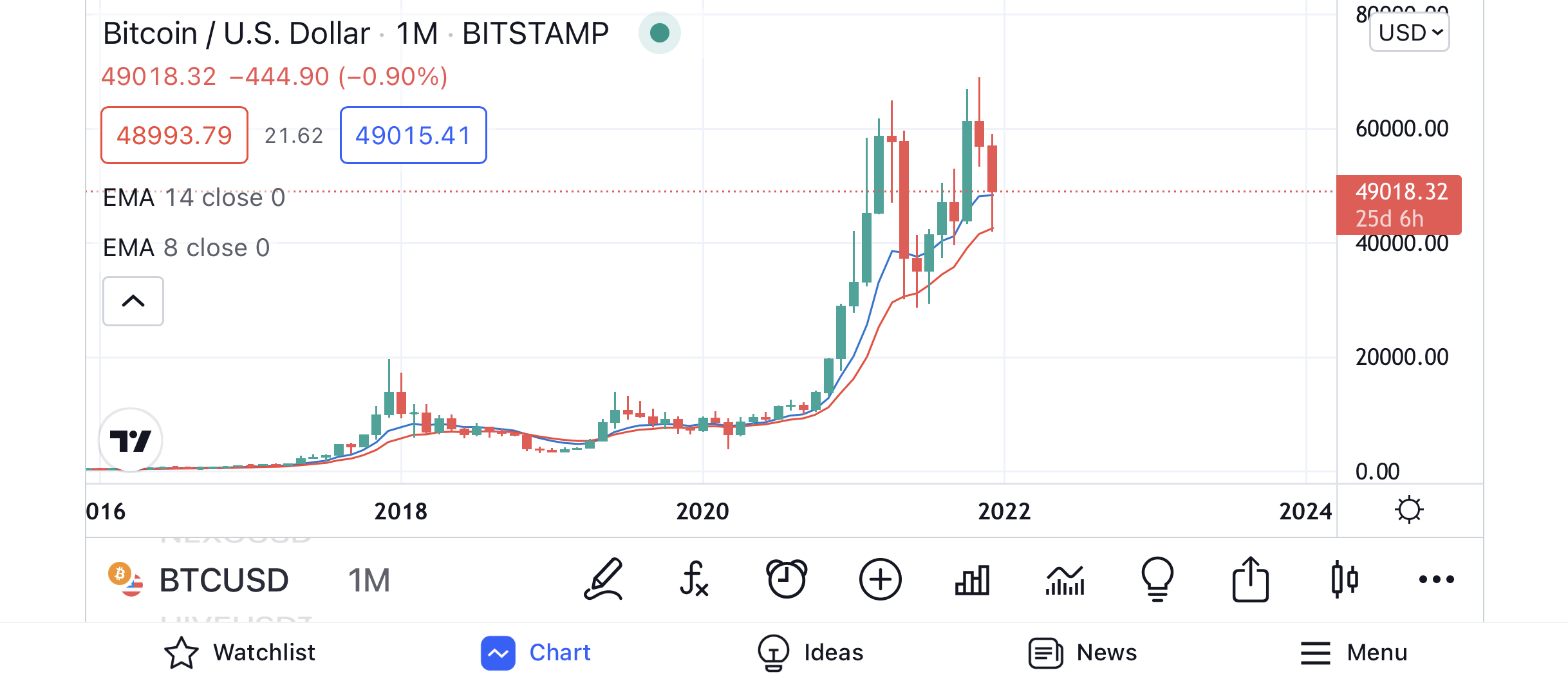 I decided to try out my technical analysis skill to find out if am still good at it. From my analysis there is a double top on the bitcoin chart showing that it's going to be bear season for a while. This is from a one month Time Frame. But this is just a technical analysis kind of situation but don't forget that fundamentals always supersedes technical analysis.
During the dip is when I hear less crypto noise, everyone is humble and waiting for the green candle days to come again but the smart ones buy and acquire more during the dip. I actually miss the moment where Hive didn't care about the crypto dip but instead was growing contrary to bitcoin dip. The current market cap of Hive is sitting at half a billion +, which is still a sign that we are early and giving us a second chance of buying the dip. The SPK airdrop is around the corner and soon lots of people will be buying lots of Hive to increase their chances of earning more airdrops.
But for now, what do you do as the market as placed all of us in a humbling condition. Well I guess it's time to get off your computer screen, stop looking at your Binance account and try to have a life outside the crypto world. Go out for a cup of coffee and have some fun, it's just a way of the market telling you to go and have some break and be rejuvenated.
Posted Using LeoFinance Beta
---
---