$ACS Airdrop For CoinGecko Candy Collectors, Who Is Ready?
I never loved so much candies until I started collecting coingecko candies, at first it started as a "let's see where collecting these candies will take me to" to "I can't stop collecting these candies, it's getting addictive". Claiming coingecko candies is very simple, all you need to do is download the coingecko app on your phone or go to coingecko website and sign up with your email. After signing up, show up everyday and collect candies, if you break the daily streak, you have to start all over. There are so many advantages of collecting these candies, buying ebook, minting NFT domain names and more, now we are about to get airdrop.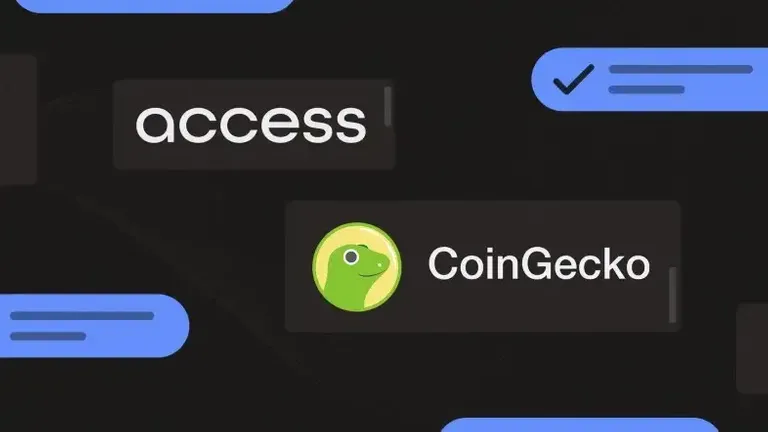 source
A platform called Access Protocol, I don't really have idea of but from what I read it's a platform where content creators are expected to monetize their contents. From the little information I have gotten it's supposed to be like Hive but different, it's a platform that rewards users and content creators, their reward is being split, just like on Hive we have the curation and author reward, I think that is how it is on this new monetizing platform. You can read more about it here
But I guess that is not why you are here right? But if you are interested to learn about the access protocol and how it works you can just visit the access protocol site. Well the airdrop caught my attention, as coingecko quoted the tweet below.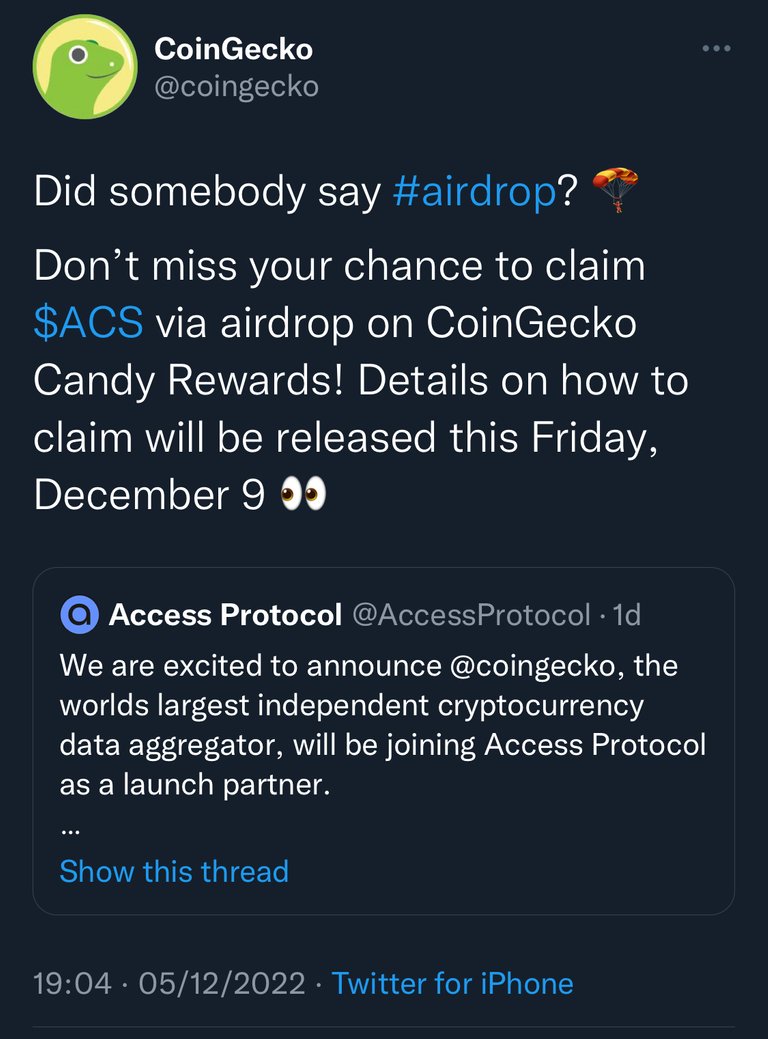 Twitter
More details about the potential airdrops and how to claim it will be available on Friday, on the 9th of December, well, be rest assured that I will remind you. But for you coin gecko candy collectors, just get prepared to claim your airdrops.
Coingecko is partnering with the platform and they are looking forward to expanding their reach through using coingecko's platform and giving the coingecko candy more utilities. This is going to be the very first airdrop I will be getting from coingecko, I think this should be their official first token airdrop. But I guess we will be expecting more airdrops, since it's the fastest way to bring more exposure to any project using coingecko as their partner. Coingecko has over 1 Million followers on Twitter, throat is enough platform for exposure.
Posted Using LeoFinance Beta
---
---