[ESP/ ENG] SpeedDraw de una chica al estilo cómic japonés / SpeedDraw of a girl in Japanese comic style
Felíz semana,amigos / Happy week, friends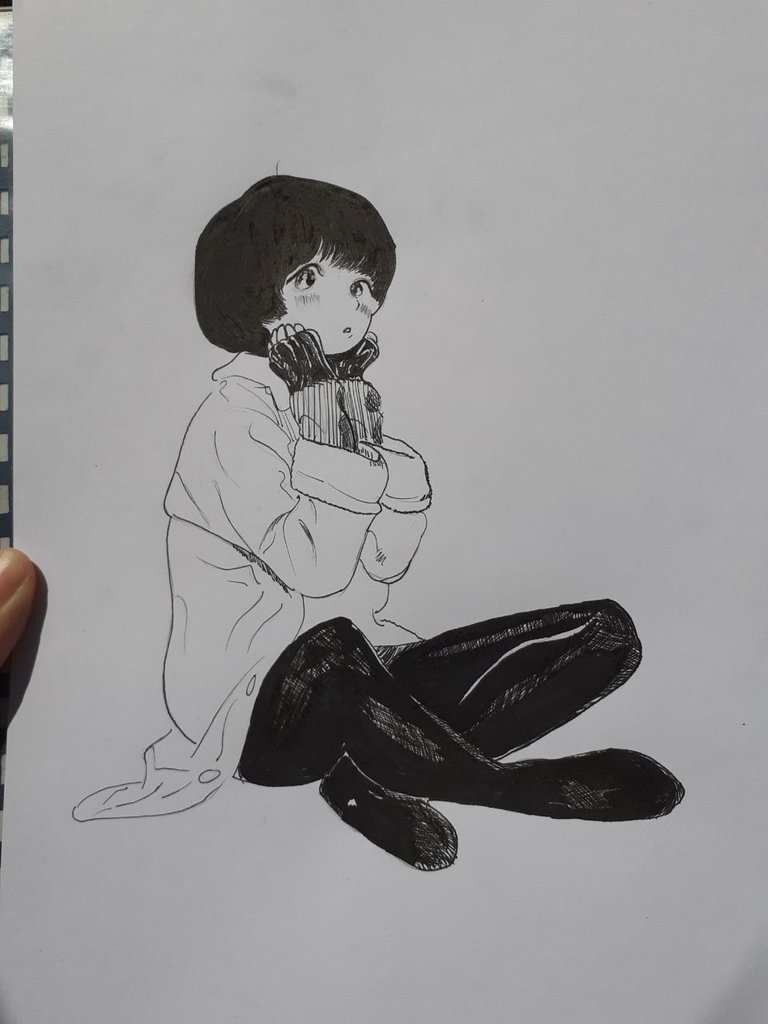 ---
Este día les traigo un SpeedDraw que hice en 10 minutos, fue un pequeño reto personal ya que como no seguí el inktober de este año, decidí ver que tan rápido podía hacer un boceto y entintarlo, es parte de tratar de desarrollar un toque de velocidad que me falta a la hora de hacer dibujos, bueno comencemos con esta breve explicación ;).
---
Today I bring you a SpeedDraw that I made in 10 minutes, it was a little personal challenge since I didn't follow the inktober this year, I decided to see how fast I could make a sketch and ink it, it's part of trying to develop a touch of speed that I lack when making drawings, well let's start with this brief explanation ;).
---
Explicación ʘ‿ʘ
---
Comencé el boceto como siempre un leve trazo que afinque para que se pudiera observar el trazo al tomar la fotografía, en hacer el boceto digo que me tomé al menos unos 3 minutos, fue fácil ya que como es un dibujo con estilo del manga japonés es algo rápido de hacer, continué entintando la cabeza de la chica con un un marcador de doble punta usando la punta de 0.5 y para los leves detalles (que son pocos) un estilógrafo con punta 0.2, para hacer el resto del cuerpo utilicé el mismo estilógrafo para hacer parecer que la chica lleva medias de mallas rotas en unas partes, de resto utilicé el marcador doble punta en las partes oscuras. Y así culminé el dibujo en 10:07 minutos, cronometré esto para así poder mejorar cuando suela hacer speeddrawing nuevamente, aquí abajo te muestro el paso a paso y el resultado final
---
I began the sketch as always a slight stroke that I sharpened so that the stroke could be observed when taking the picture, in making the sketch I say that I took at least 3 minutes, it was easy because as it is a drawing with Japanese manga style is something quick to do, I continued inking the head of the girl with a double-ended marker using the tip of 0. 5 and for the slight details (which are few) a stylograph with 0.2 tip, to make the rest of the body I used the same stylograph to make it look like the girl is wearing torn tights in some parts, otherwise I used the double tip marker in the dark parts. And so I finished the drawing in 10:07 minutes, I timed this so I can improve when I do speeddrawing again. here below I show you the step by step and the final result
---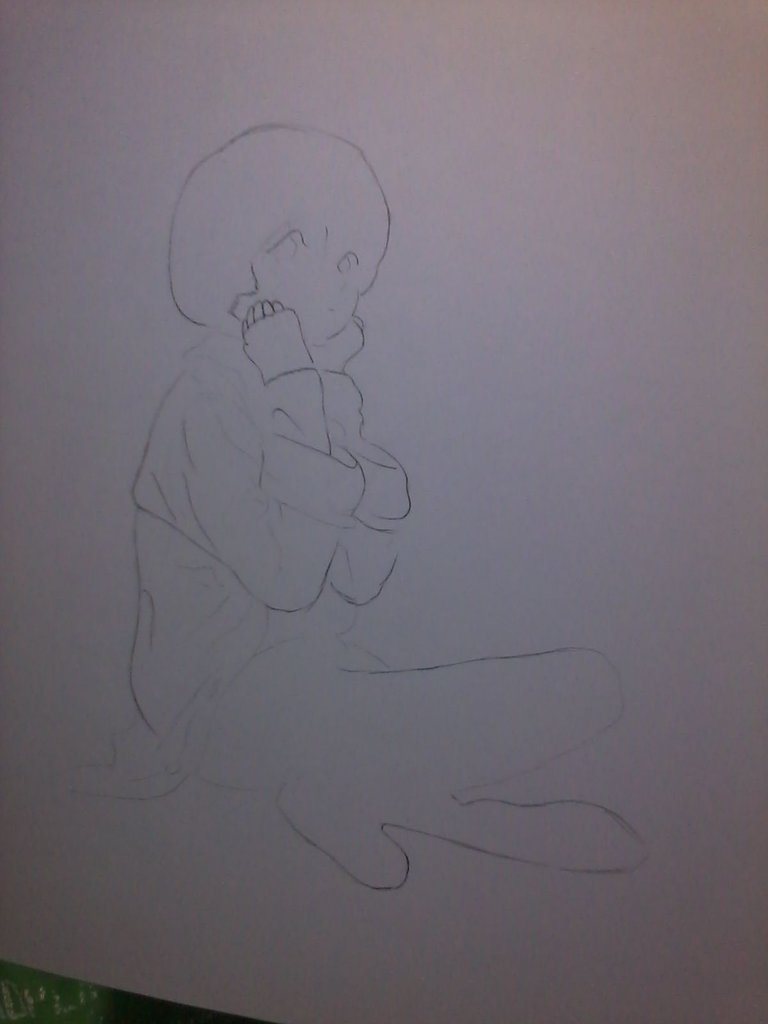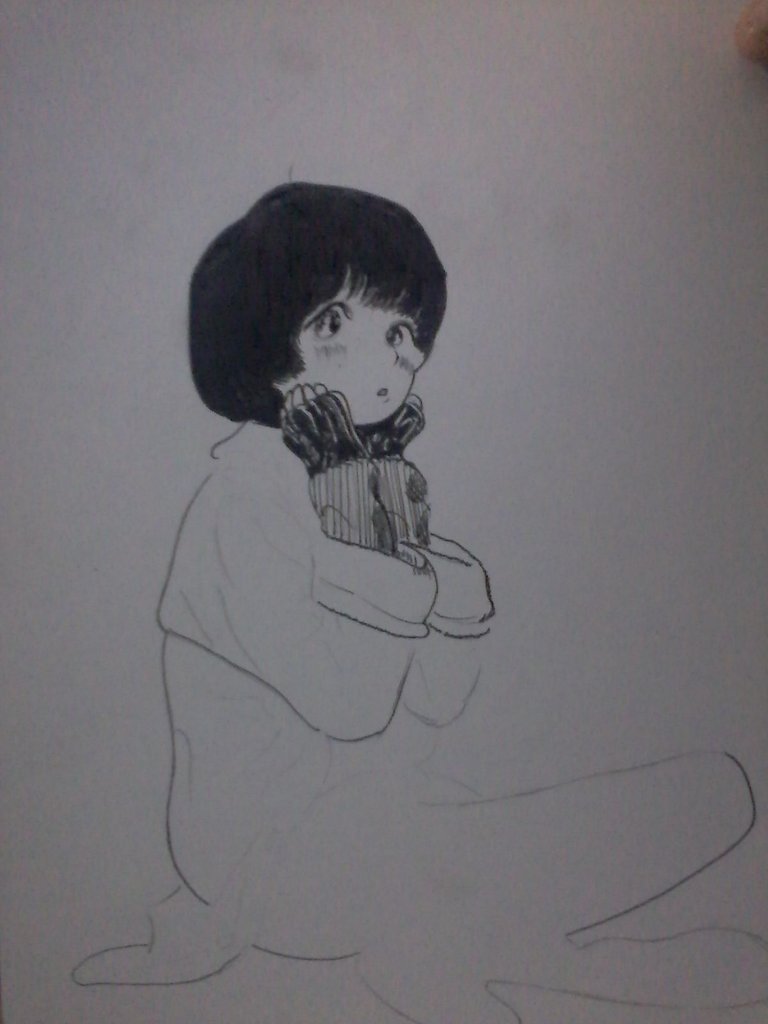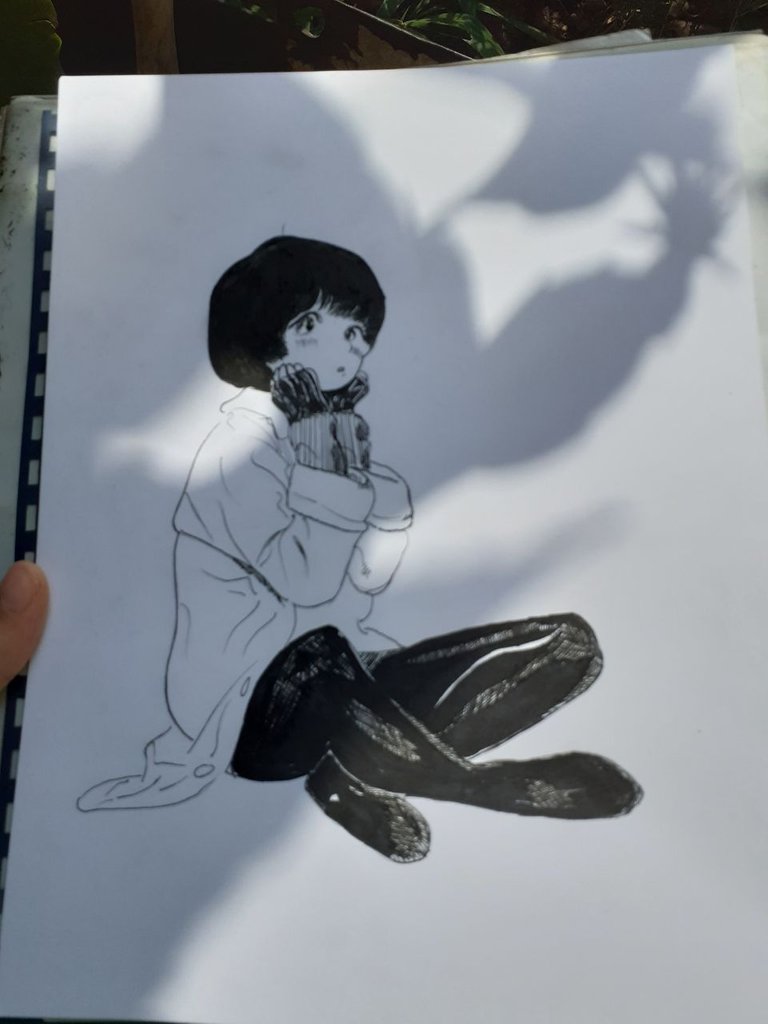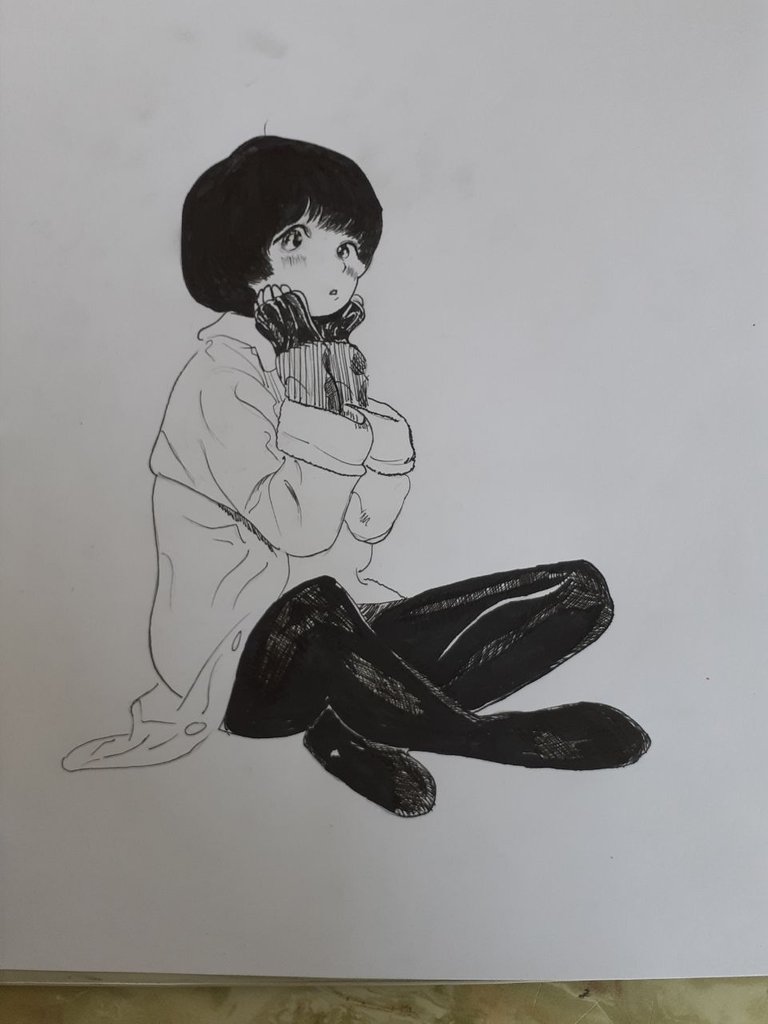 Y eso es todo queridos amigos, siento que este dibujo hecho rápidamente es parte de mi crecimiento personal como artista, sin más que decir nos vemos luego, saludos ;)
And that's all dear friends, I feel that this drawing done quickly is part of my personal growth as an artist, without more to say I'll see you later, greetings ;).

Este contenido es exclusivo de PeakD.com
This content is exclusive to PeakD.com
---
---