Eat Like a Caveman – Sop Konro Karebosi
Monday, 2022-10-31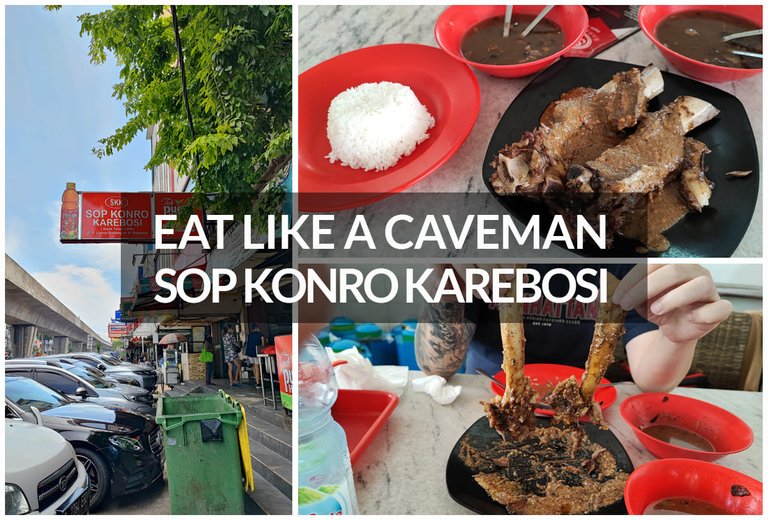 The following Sunday, after my cousin's wedding the day before, I had to pick up my sister from the hotel. She wanted to stay another day in Jakarta, but this time at our house. She came from Bali with my uncle, aunt, and their son. My uncle and family also wanted to stay another day in Jakarta but in a different hotel.
I arrived at the hotel at 11:30 and drove everyone to the new hotel after checking out. When my uncle finished checking in, it was already around 12:40, so I offered to have lunch together and they agreed. One of my aunts, who lives in a suburb of Jakarta, also came to the new hotel. She came with her 2 daughters and 3 grandchildren, and she would take my uncle and family to explore Jakarta. So I invited my aunt for lunch as well.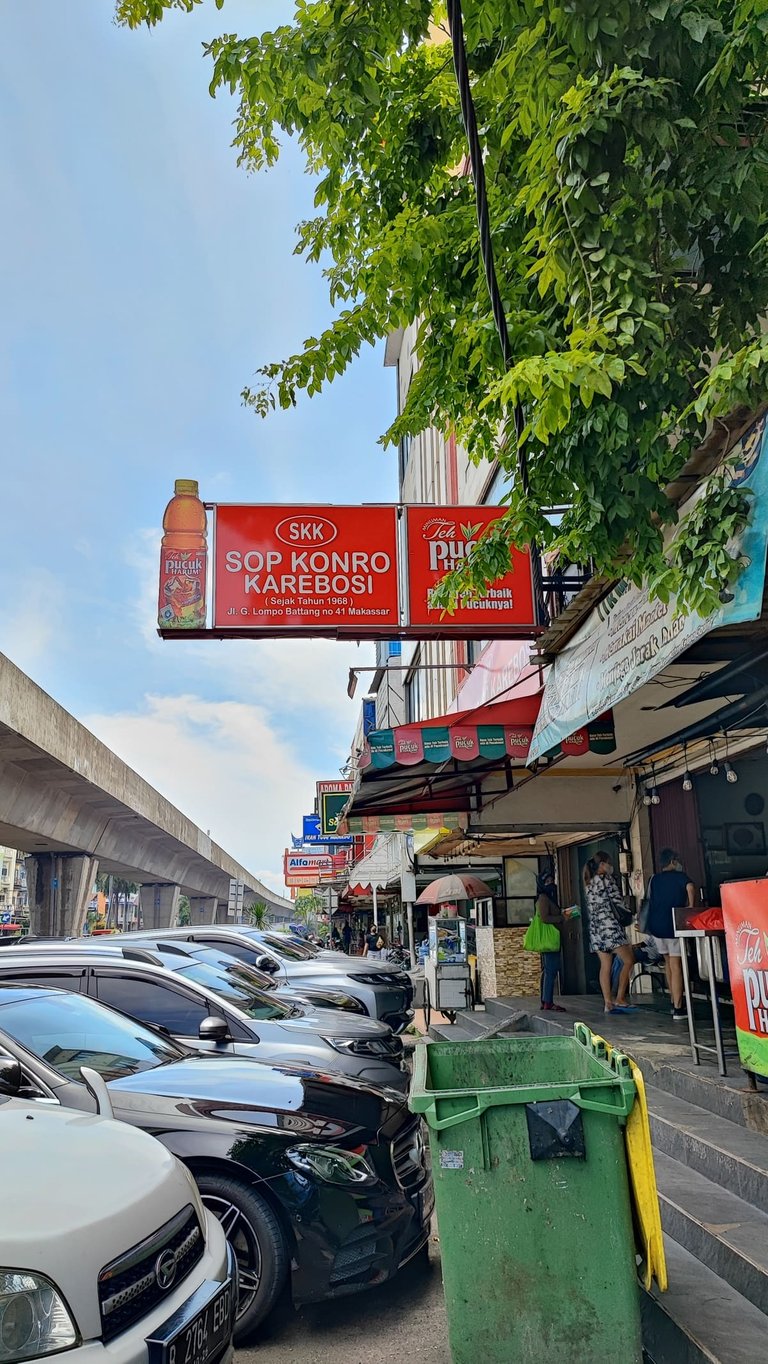 This is the resto that has been reviewed by many international and local food bloggers and is highly rated.
There's a resto nearby that I had been planning to visit but never had the chance. The resto is famous, highly rated, and well-reviewed for its soup and BBQ beef ribs from the city of Makassar (capital of South Sulawesi province). The resto name is Sop Konro Karebosi, pioneered by H. Hanaping in 1968 with his nine children. It started as a tented stall in the Karebosi sports field and a public space located in the city center of Makassar. Its customers are mainly from the middle class - up. Over time, this tented shop has evolved into a shophouse and become a well-known resto with dozens of branches in various regions in Indonesia, including Jakarta.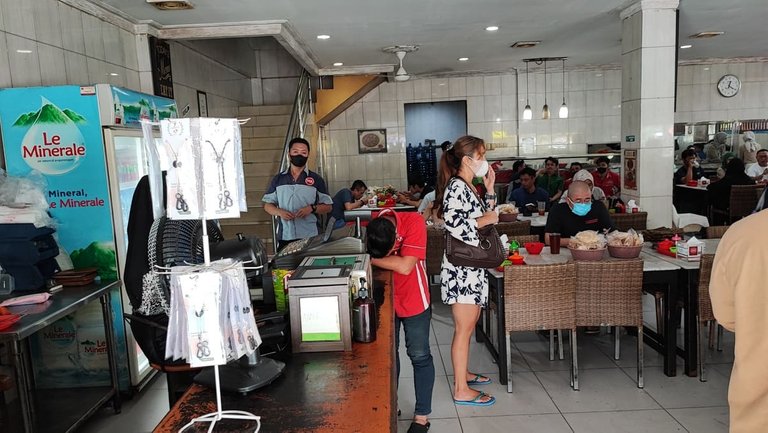 The setup and decor are basic and nothing fancy. Ground floor seating was full and non-air-conditioned.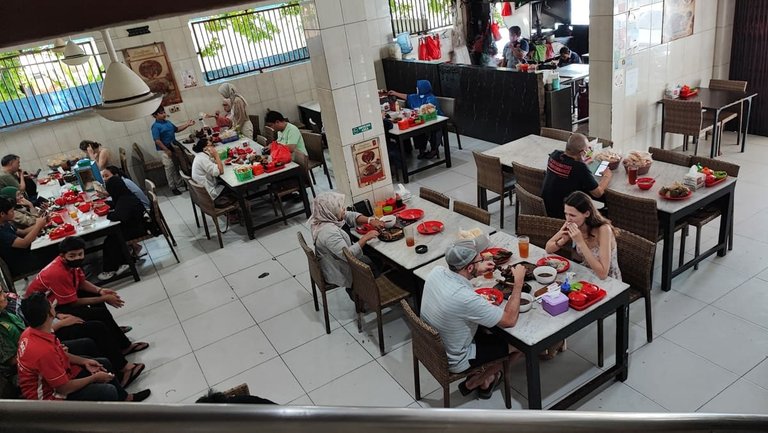 Another seating area on the second floor with air conditioning, perfect!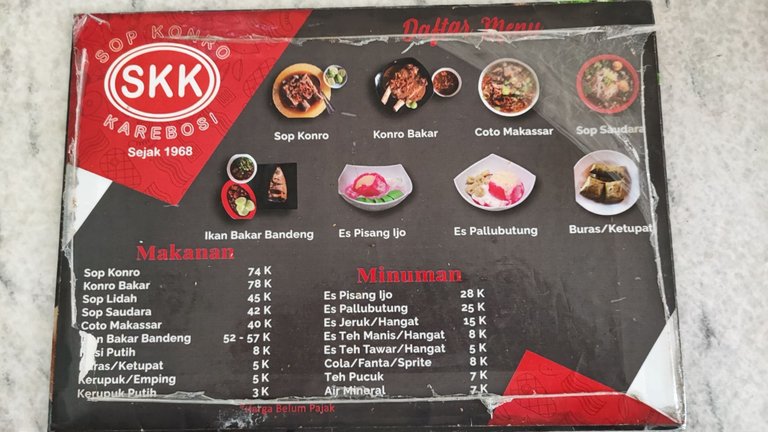 Simple menu with limited choices. People come here for either Konro (beef ribs) soup or grilled Konro.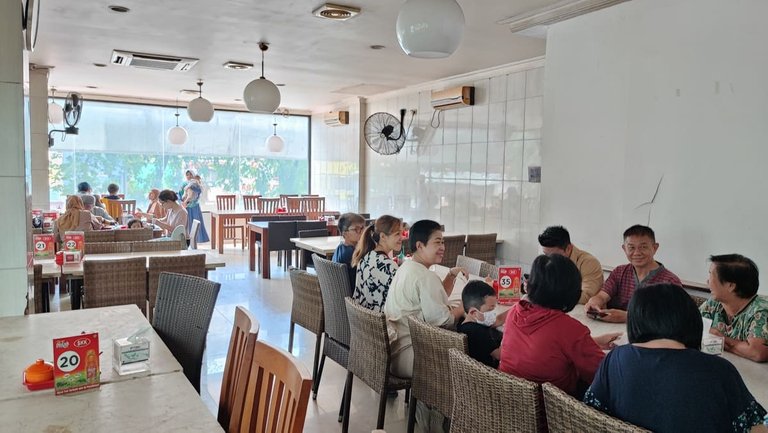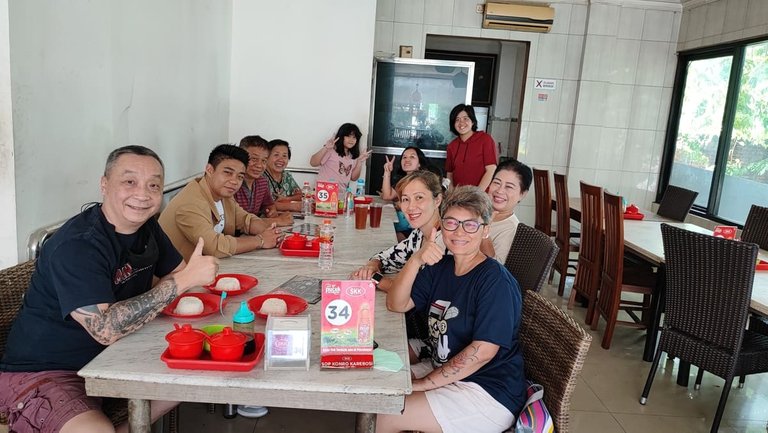 The gang, 9 hungry adults and 3 children.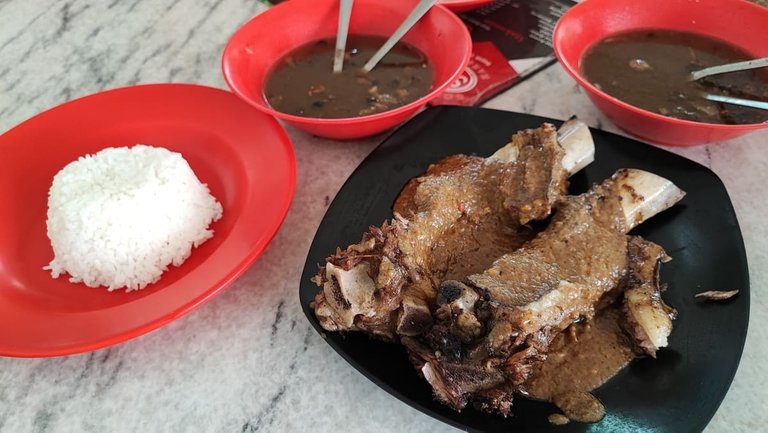 The ribs dressed in peanut sauce are very tender, and melt in your mouth accompanied by a beef broth soup which is very aromatic and very flavorful. Add a splash of lime and some chili in the broth and you're a happy camper!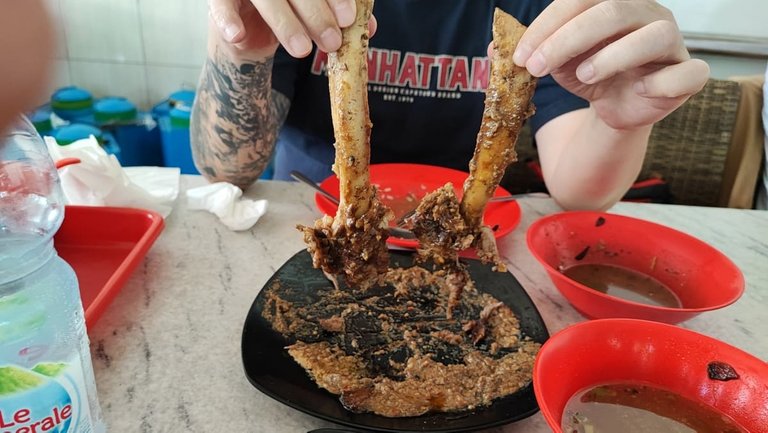 A very satisfying and hearty meal. I ordered another portion of rice and had to refrain from ordering another set of beef ribs.
It was almost 14:00 when we finished eating. The total bill was IDR 870,000 (USD 57), cheap and affordable. More and more customers were coming in as we were leaving, and the ground floor was completely packed. I have been to one of the branches at the nearby mall, but in my opinion, this branch has better taste and is cheaper. So, that was my busy weekend activities, and I hope you all had a great weekend too. Stay healthy.
---
Thank you for reading and for your support.
---

All images and/or videos in this post are created by me, otherwise, they will be specified. You can also support me by clicking this link or the image on the right. 🙂
---
| | |
| --- | --- |
|                                 | A baby boomer who's trying to embrace and adapt to the new digital world. Worked for over 30 years in the IT industry before retiring and now run an online vegetable delivery and hydroponics equipment business. Enjoy traveling, cooking, writing, playing pool, and all IT-related stuff. You're always welcome to leave a comment or feedback, and an upvote or reblog is also greatly appreciated. |
---
---