Korean BBQ and Beers
Tuesday, 2022-10-11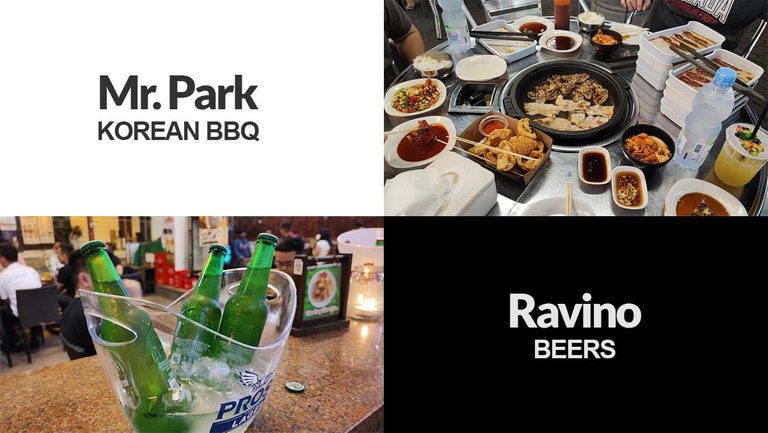 Last Sunday, an old friend invited us for a Korean BBQ dinner at a popular culinary
tourism destination in North Jakarta. The area is called PIK2, a reclaimed island developed with the waterfront city concept like in Dubai. Golf Island PIK is a reclaimed island covering an area of 303 hectares filled with luxurious residences surrounded by commercial areas and luxurious facilities such as 18 Holes Golf Course, Pantjoran PIK (China Town PIK), and Giant Shopping Mall.
An introduction about PIK
Pantai Indah Kapuk (PIK) is a gated community in North Jakarta. It is one of the most prestigious residential areas and is often the most sought residential area for wealthy Chinese Indonesians, featuring large mansions in exclusive gated clusters. PIK is one of Jakarta's nightlife districts. It's full of nightclubs, discotheques, bars, and cafes.
FoodStreet
FoodStreet is a new concept of an outdoor food court with permanent tents and seating lined up with various food stalls around it. It opens daily from 14:00 - 23:00. Occasionally, there's live music to enliven the atmosphere on weekends. Business on weekdays is normally slow.
---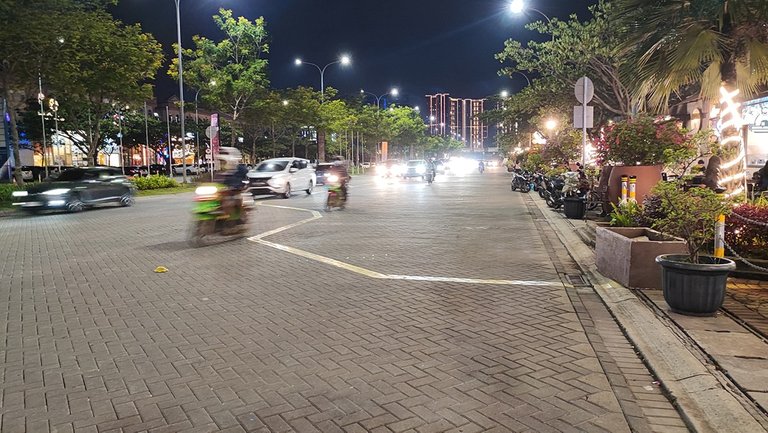 The main road was not too busy on Sunday night. FoodStreet is on the right, along the road of the picture above.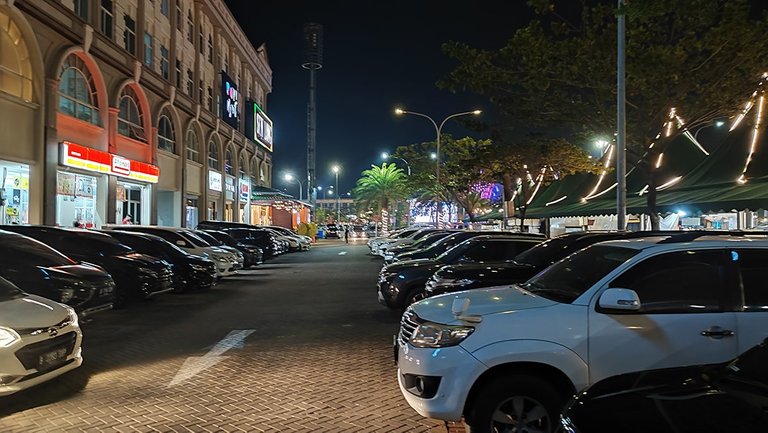 Designated parking space on the other side (at the back) of FoodStreet tents.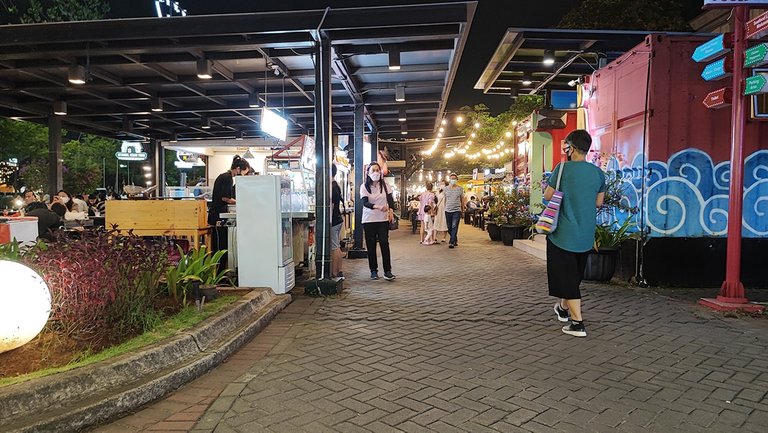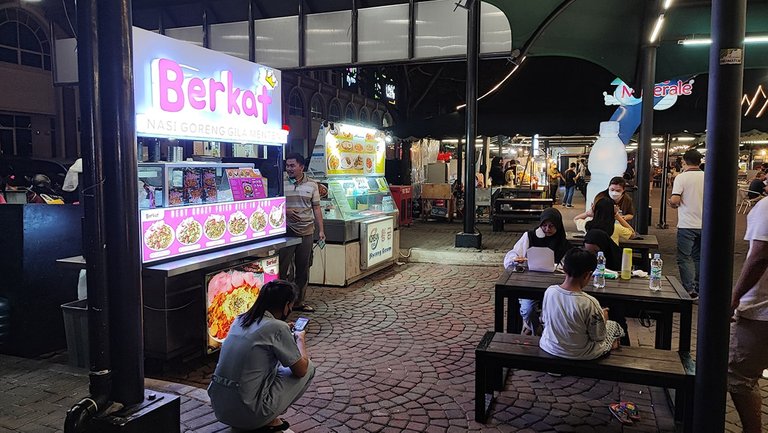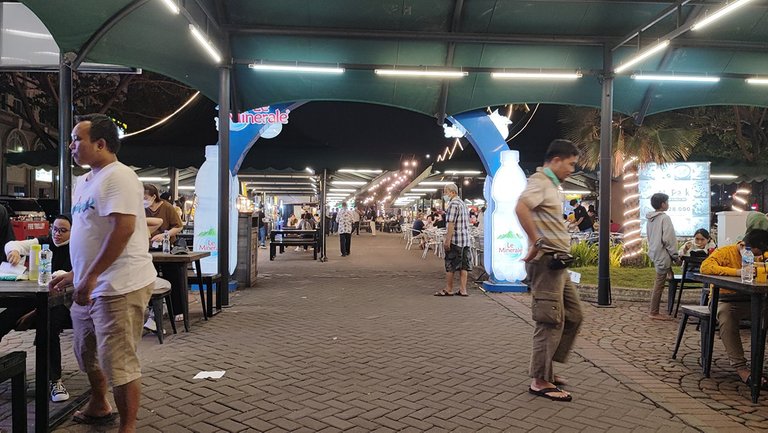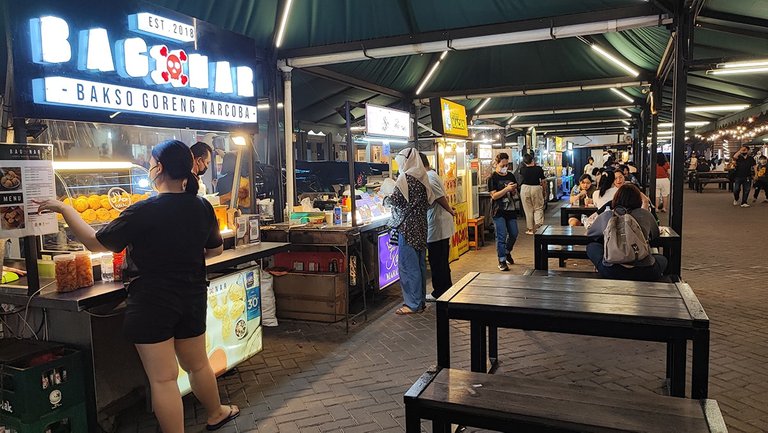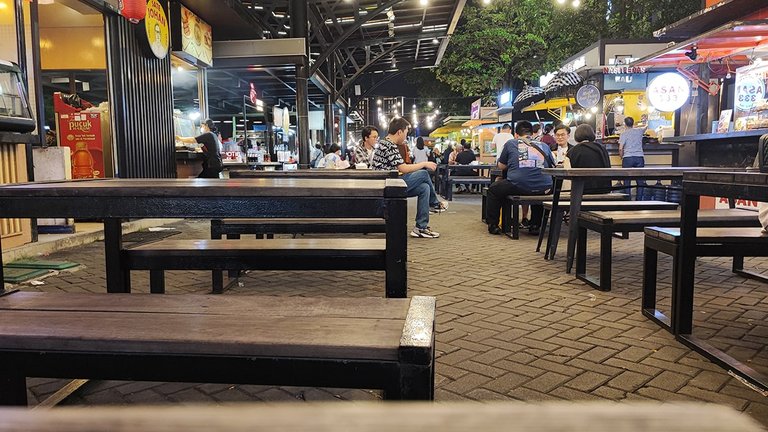 It was not too busy near our area.
---
Mr. Park – Korean BBQ
We met around 19:00 at a Korean resto called Mr. Park. It was one of the hundred restos, at the end of the FoodStreet stretch, closer to the new PIK2 Chinatown. Compared to other stalls, Mr. Park occupies quite a large seating area. It's a perfect setup for having a BBQ, you don't have to worry about the smoke coming from your grill. However, when it rains, some seating will not be usable.
---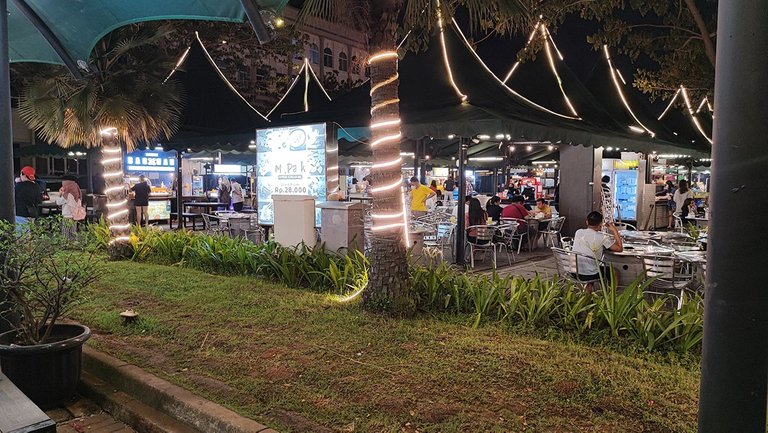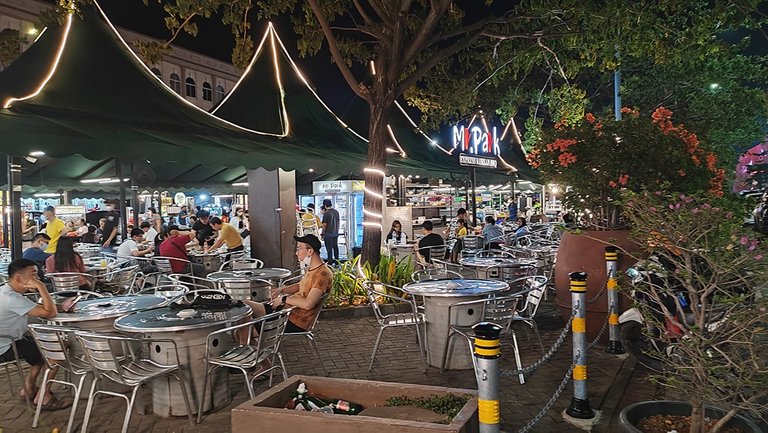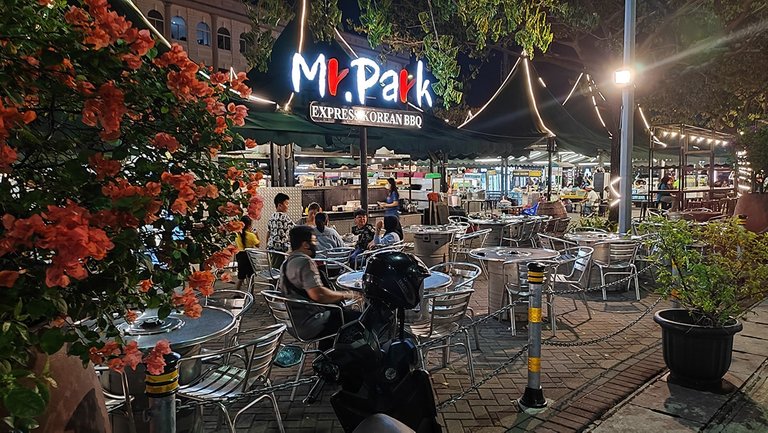 Mr. Park Express Korean BBQ outdoor seating area. Some area are in the open and won't be usable when it rains.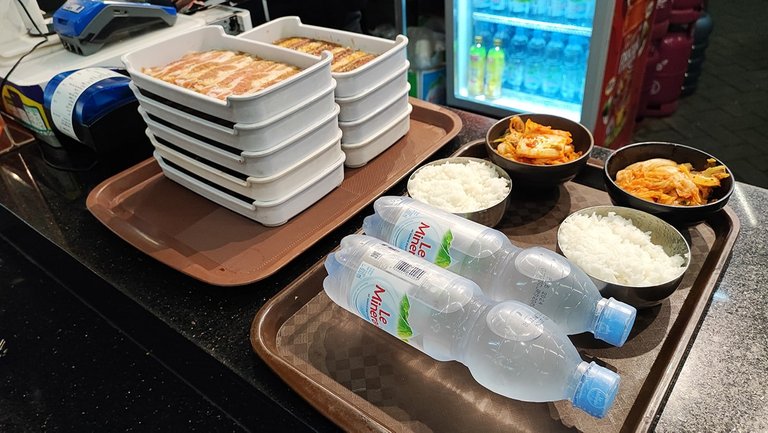 Pesanan kami terdiri dari 9 piring daging (sapi & babi), 2 botol air mineral, 2 kimchi, dan 2 nasi. Total biaya adalah $28. Another side dish of 3 pieces of deep fried chicken meatballs - $2.20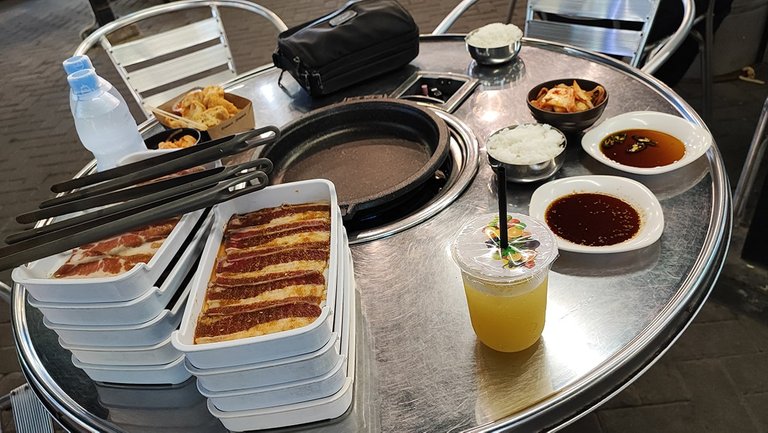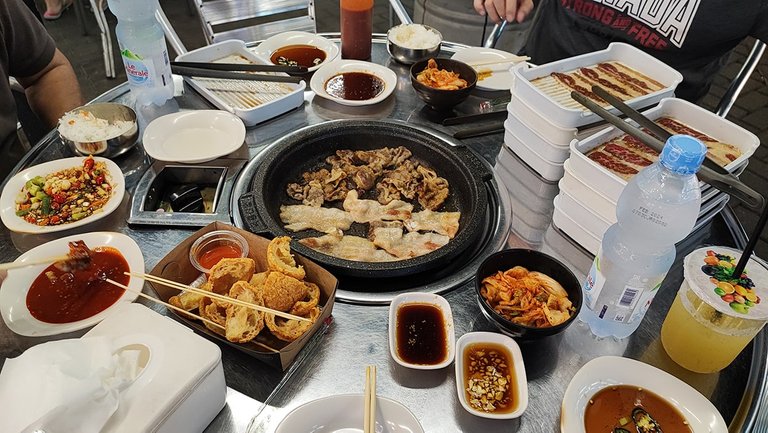 Yummy!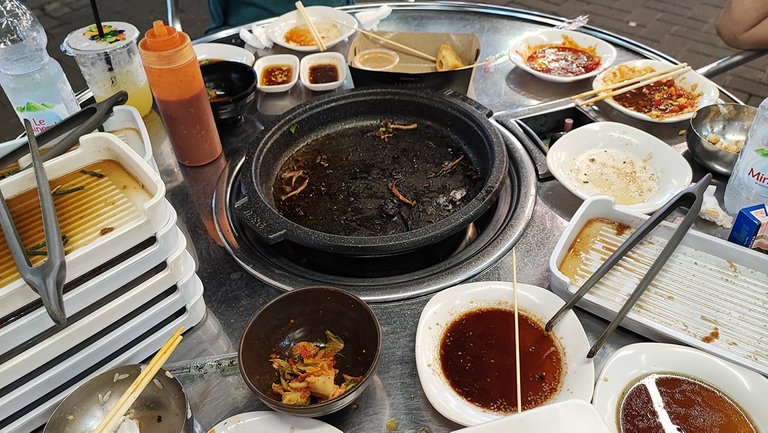 30 minutes later!
---
The meal was excellent, and I loved the outdoor atmosphere. The weather was perfect, a little bit windy and cool since we're at the beginning of the rainy season.
For dessert, we decided to visit our favorite cafe for some cold beers.
Ravino Goresto
Ravino is an airy Chinese joint serving delicious noodles, porridge, wontons & rice, plus a variety of COLD beers on an outdoor terrace setup. This place is open 24 hours. This is where people normally go after nightclubs close. Ravino is one of our favorite places to hang out with friends. Good food, cold beers, and cheap!
---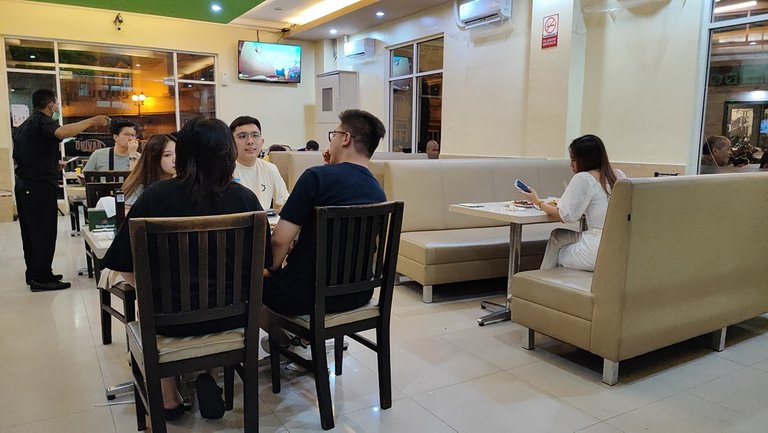 The indoor air-conditioned seating area is for those who are afraid to get bitten by mosquitoes or hate cigarette smoke.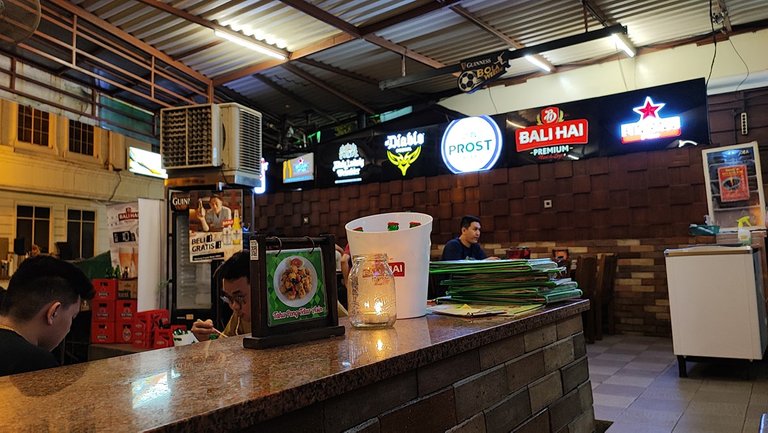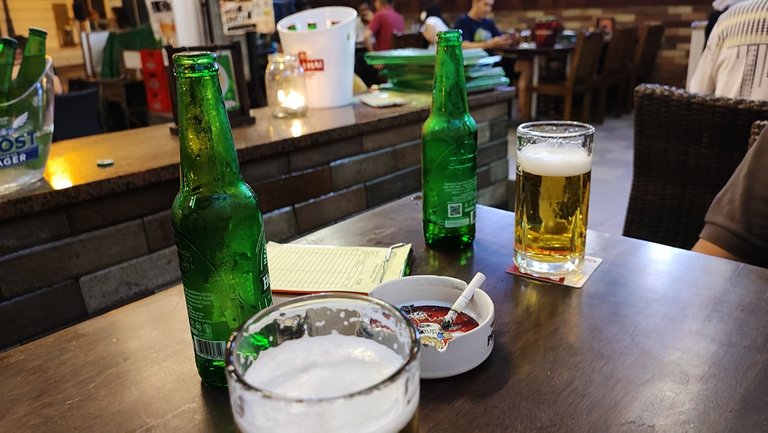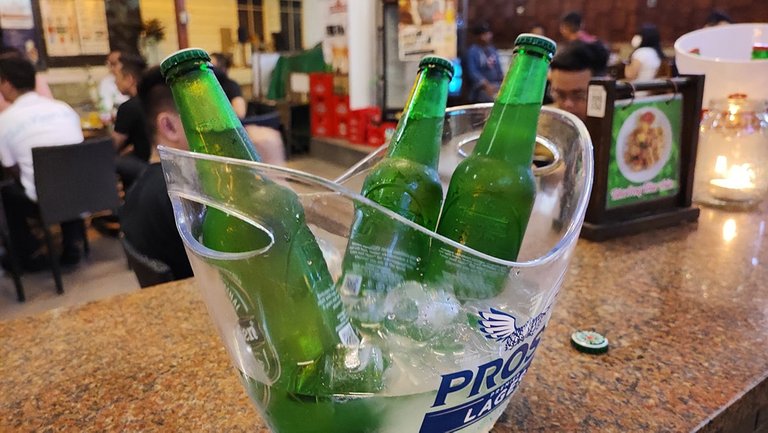 We ordered a bucket of 5 bottles of Heineken to get the 6th bottle free, and we added another 4 bottles. The total cost was $20.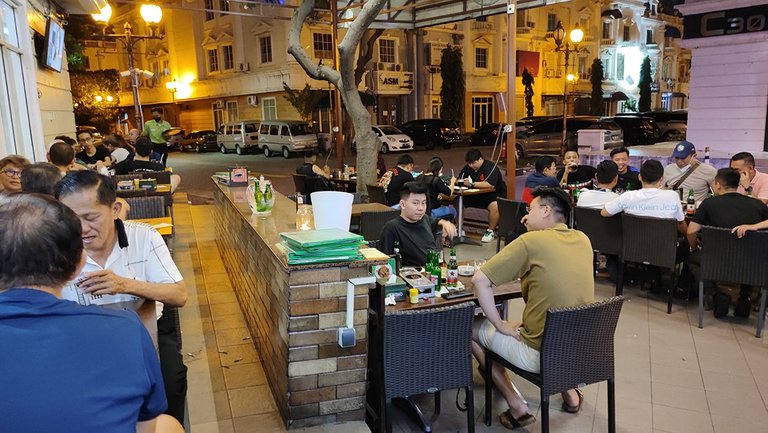 A very relaxing outdoor atmosphere.
---
We decided to go home around midnight, feeling full and a bit tipsy. All in all, it was a good evening that started off with a good meal and closed with cold beers.🥩🍺
---
Thank you for reading and for your support.
---

All images and/or videos in this post are created by me, otherwise, they will be specified. You can also support me by clicking this link or the image on the right. 🙂
---
| | |
| --- | --- |
|                                 | A baby boomer who's trying to embrace and adapt to the new digital world. Worked for over 30 years in the IT industry before retiring and now run an online vegetable delivery and hydroponics equipment business. Enjoy traveling, cooking, writing, playing pool, and all IT-related stuff. You're always welcome to leave a comment or feedback, and an upvote or reblog is also greatly appreciated. |
---
---