Monomad Challenge – Pride Parade Part 2
Saturday, 2022-09-17
Hello, Black & White community! How are you all? Hope you are all well. This post is part #2 of the Pride Parade 2019 in Toronto, Canada. I posted Part #1 about 3 weeks ago, and if you are interested here's the link.
Toronto's Pride Parade took place on the weekend of 21-23 June 2019. If you are not familiar with Pride Parade, here's an excerpt from Wikipedia:
A pride parade (also known as pride march, pride event, or pride festival) is an outdoor event celebrating lesbian, gay, bisexual, transgender, and queer (LGBTQ) social and self-acceptance, achievements, legal rights, and pride.
The 2019 Pride marks 50 years of the gay rights movement. Huge crowds converged on downtown Toronto on Friday - Sunday for Canada's largest Pride parade. So here are some of the photos we took during the event.
THE COLORFUL PRIDE PARADE IN BLACK AND WHITE
---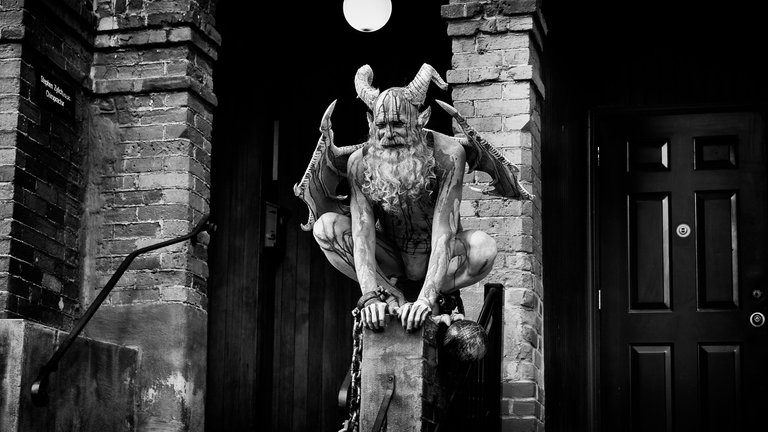 Please allow me to introduce myself...🎶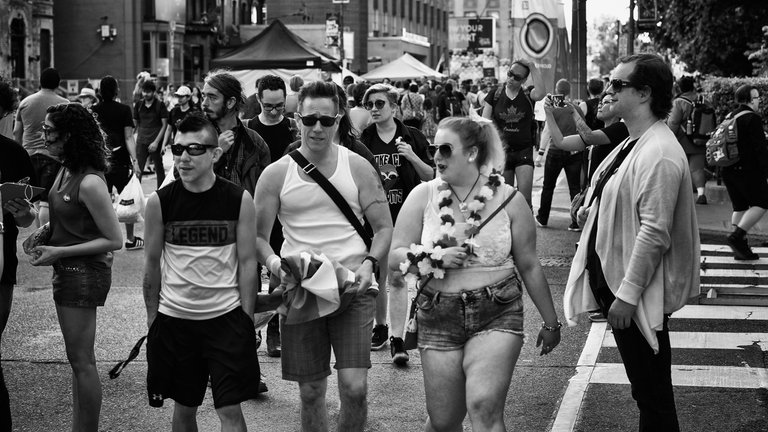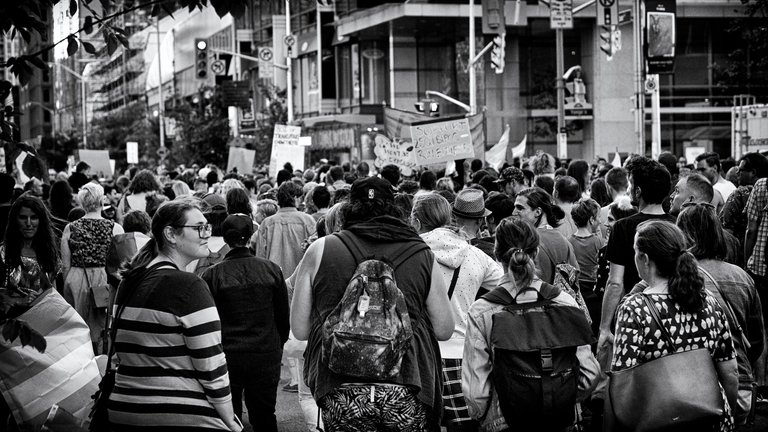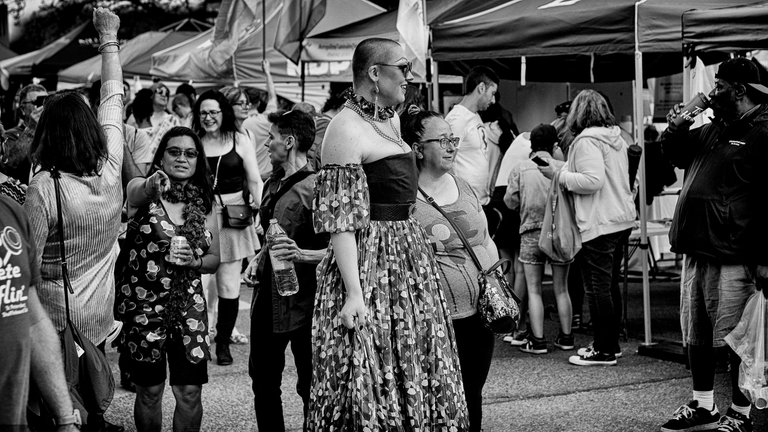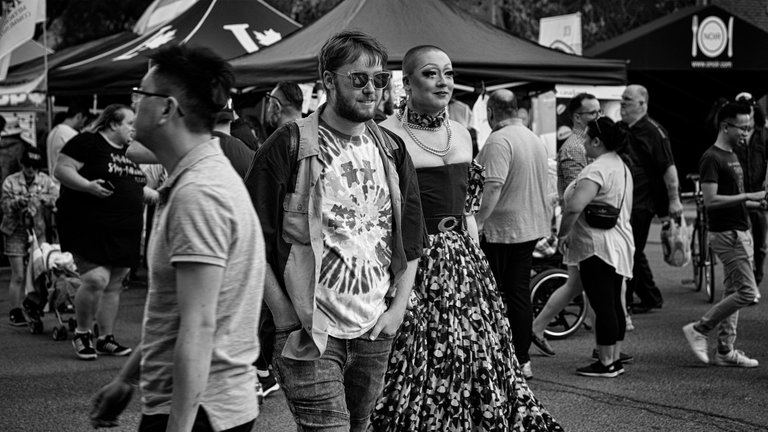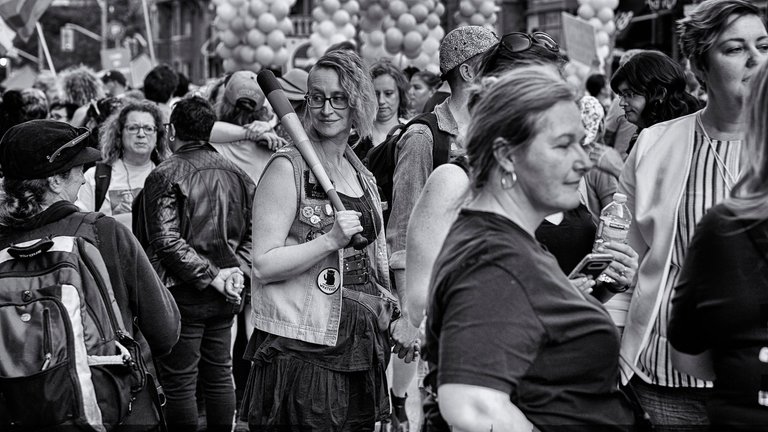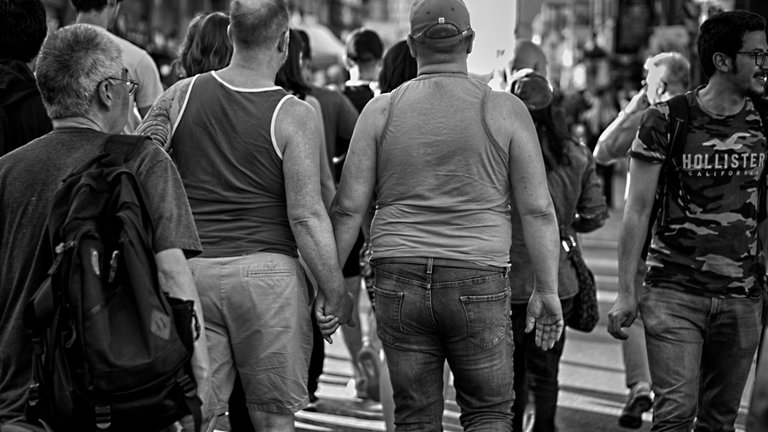 The lovers.💕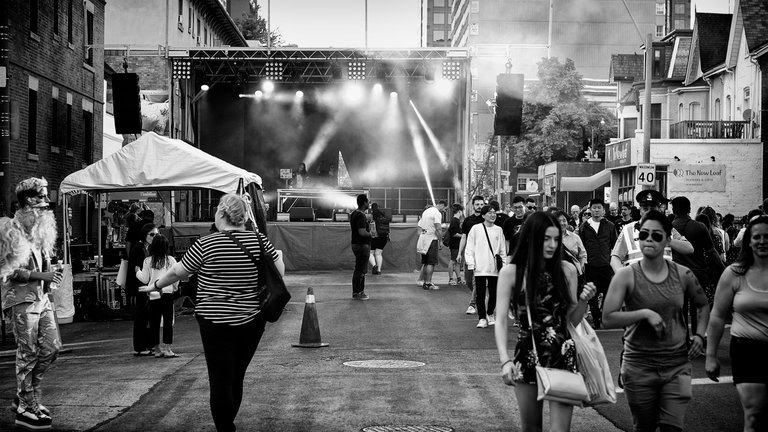 Preparing the DJ stage for the techno party!🎵🎶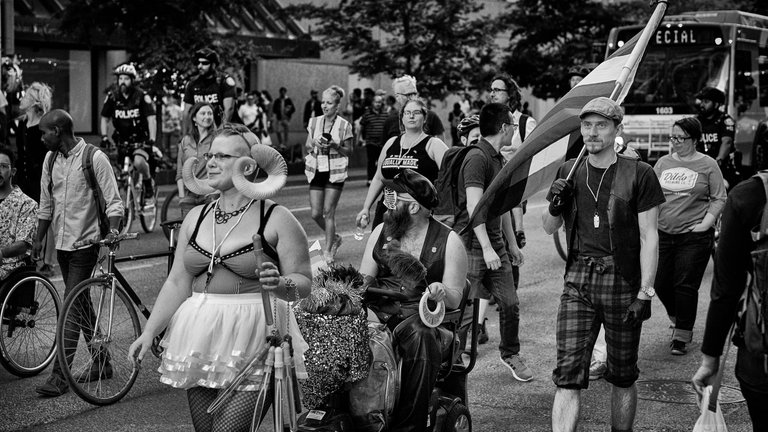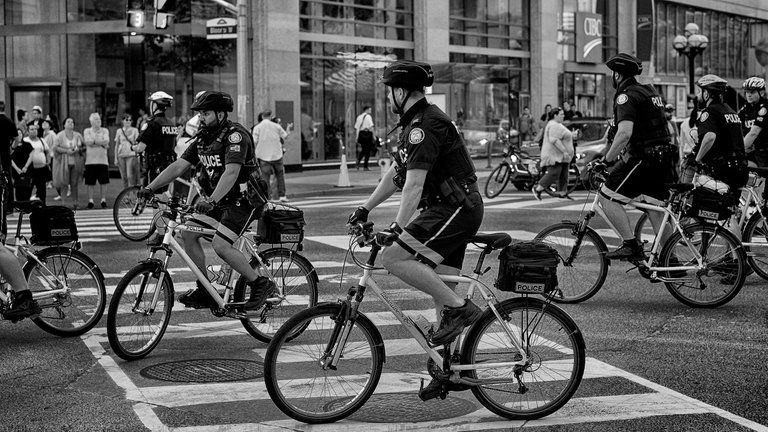 Bike patrol for fast response to law enforcement and emergency medical needs.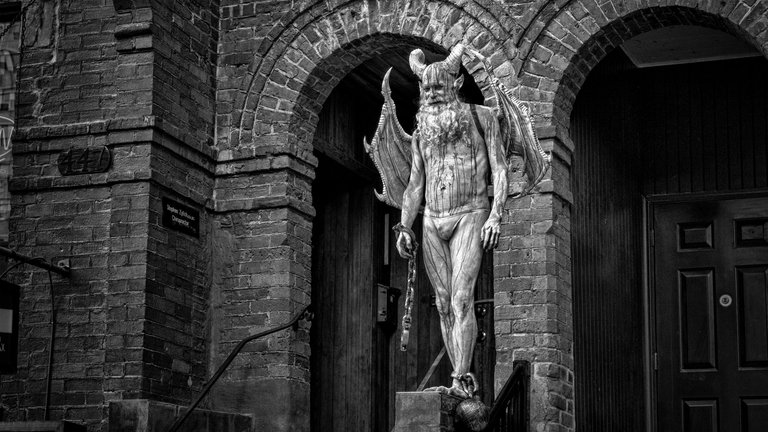 ---
Thank you for reading and for your support.
---

All images and/or videos in this post are created by me, otherwise, they will be specified. You can also support me by clicking this link or the image on the right. 🙂
---
| | |
| --- | --- |
|                                 | A baby boomer who's trying to embrace and adapt to the new digital world. Worked for over 30 years in the IT industry before retiring and now run an online vegetable delivery and hydroponics equipment business. Enjoy traveling, cooking, writing, playing pool, and all IT-related stuff. You're always welcome to leave a comment or feedback, and an upvote or reblog is also greatly appreciated. |
---
---