Sunday Culinary – Soto Betawi Globe
Sunday, 2022-11-06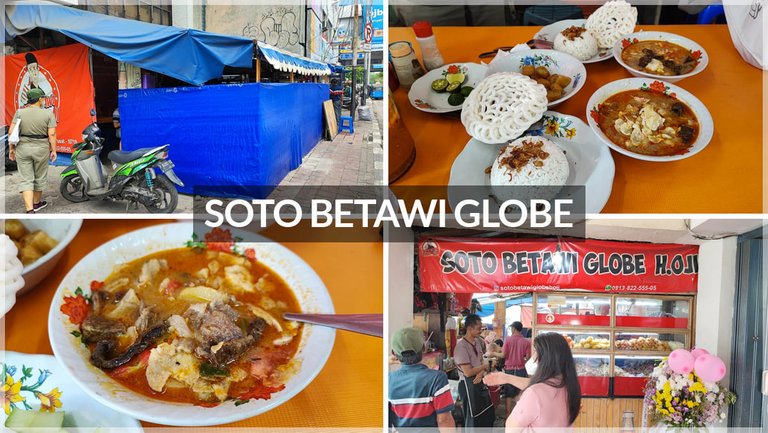 Sunday is always the best time to explore Jakarta since traffic is light. It is also the perfect time for us to try out new culinary places. We already have a list of places to visit, and one of them is called "Soto Betawi Globe".
What is Soto Betawi?
Soto is one of the Indonesian culinary icons that are easily found in almost every region of Indonesia in many different forms. The dish is mainly composed of broth, meat, and vegetables. Every region has its version of Soto. Betawi is the term we call the indigenous people from the island of Java that makes up greater Jakarta.
So to recap, Soto Betawi is a native Jakarta dish, and the most popular in the city, usually sold at various street stalls, restaurants, or hawker-style establishments. This hearty beef soup consists of chunks of meat and offal slowly simmered in a coconut milk broth enriched with various spices such as lemongrass, turmeric, galangal, kefir lime leaves, and coriander.
Soto Betawi Globe
The place we visited is Soto Betawi Globe. It's nothing fancy but a simple street stall that has been in business for more than 40 years. The owner is Hajji Oji Rosadi (Hajji is an honorific title given to a Muslim who has completed the Hajj to Mecca). Why is it called Soto Betawi Globe? It's because located right in front of Globe Plaza.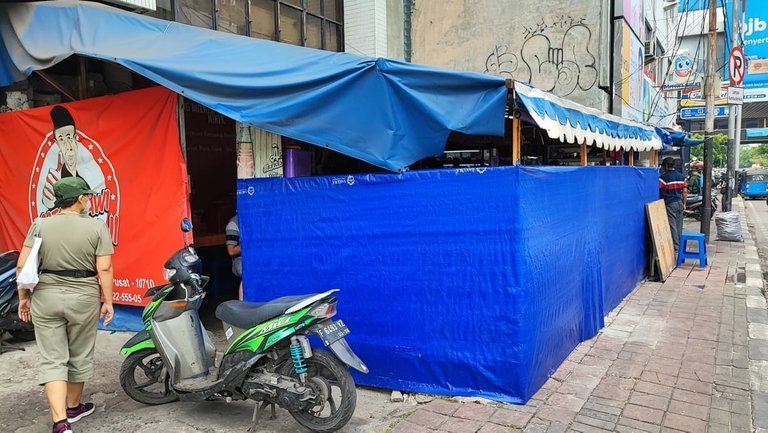 One of the 3 entrances from the side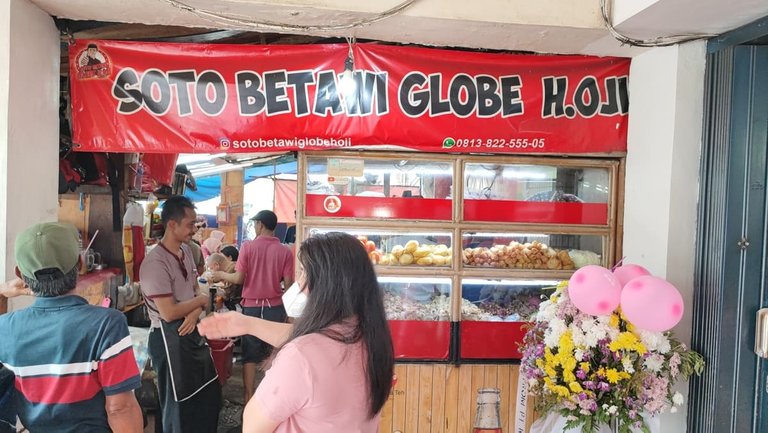 The main entrance from the other end with a big sign and a display full of meats, offals, and other ingredients.
When we arrived around 11:00 the place was already packed and busy. Usually, services at restaurants are often slow when it's crowded. Even though it was busy, surprisingly we got served quickly. As soon as we arrived we were immediately assisted to find an empty table. Our order came in less than one minute – fast food indeed! The waiters were friendly and very quick to respond to their customers' requests. That's what I call TOP SERVICE!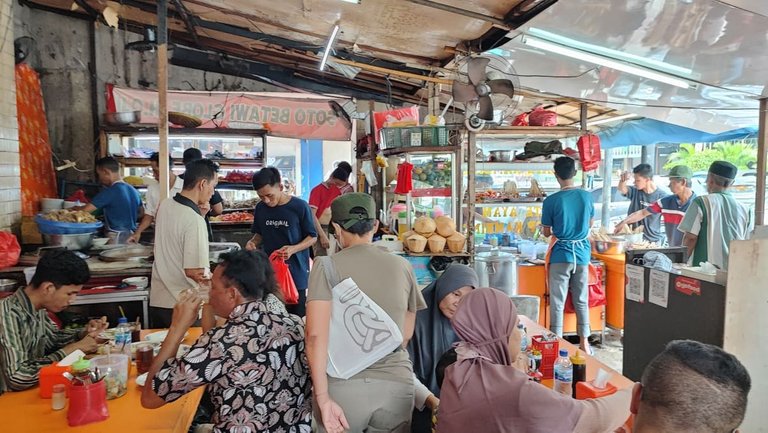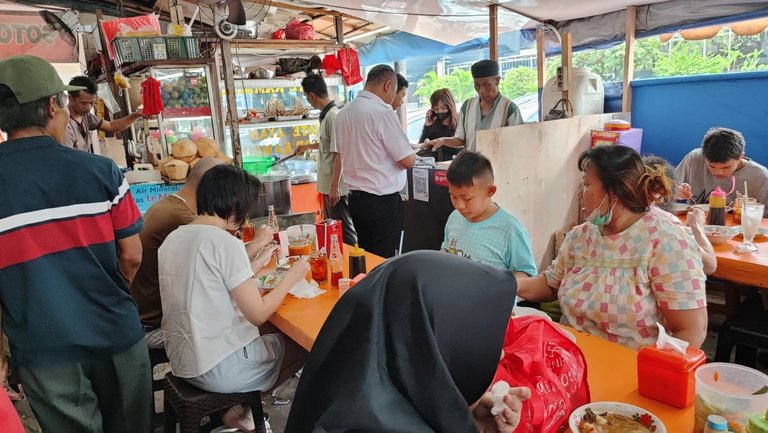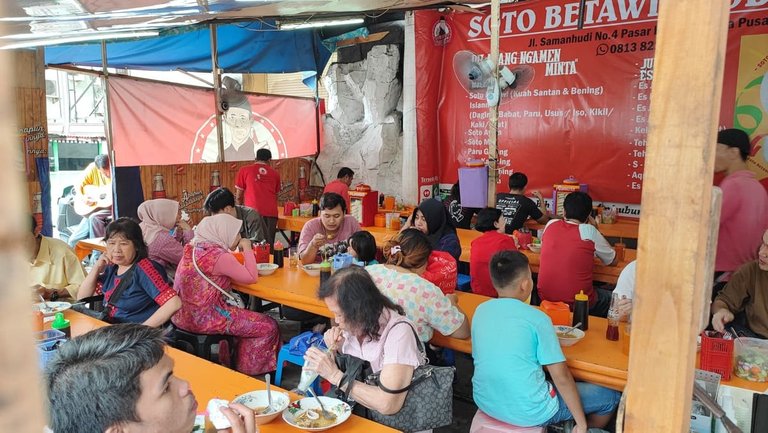 The uniqueness of Soto Betawi Globe is its thick and reddish-colored broth. Besides coconut milk, the broth seems to have been mixed with a dash of chili. Another interesting thing about this legendary Soto is its various fillings. In addition to meat, we can choose from a variety of offal. There are tripes, lungs (deep fried), intestines, legs, and tendons. You can opt for meat only or order any type or mix.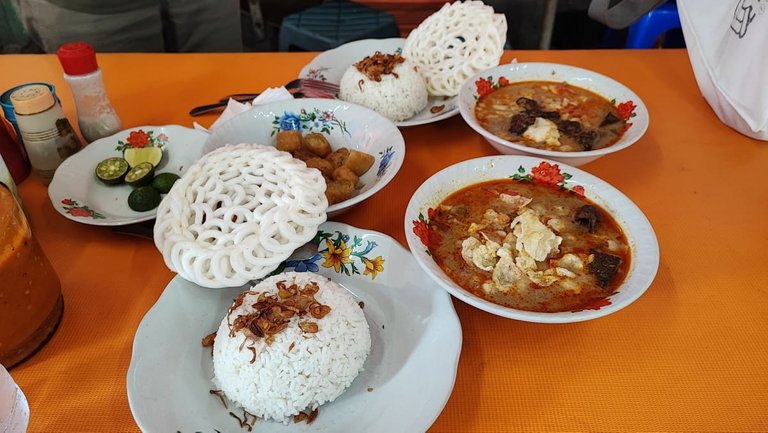 Soto Betawi is traditionally served with steamed rice with deep fried shallots on top and pickled Acar (cucumber, shallot, carrot) on the side.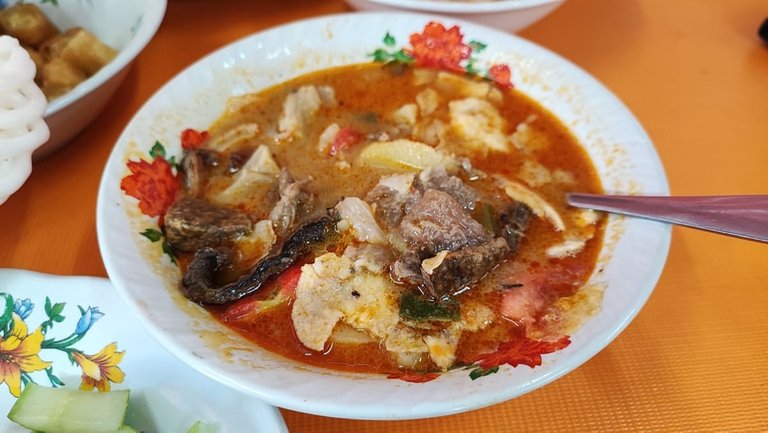 Delicious and spicy Soto Betawi with meat and offal toppings, plus potatoes and tomatoes and melinjo ( Gnetum gnemon seeds) chips.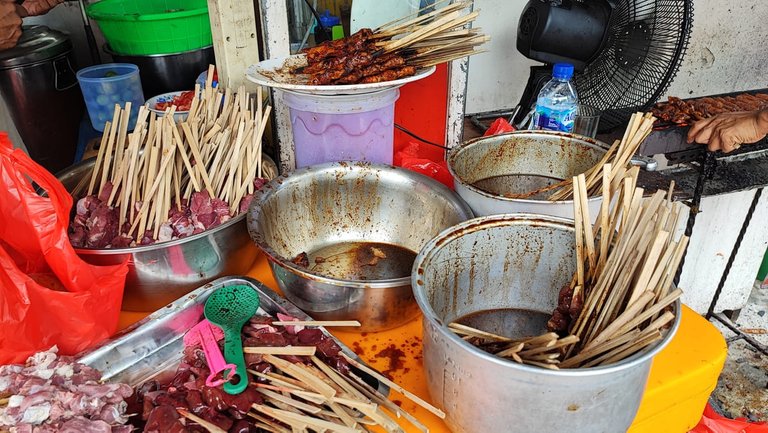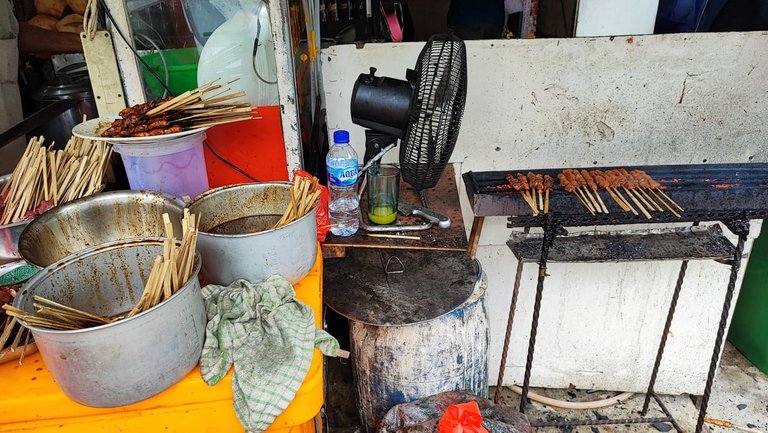 Other menus that are also popular are chicken and lamb satay.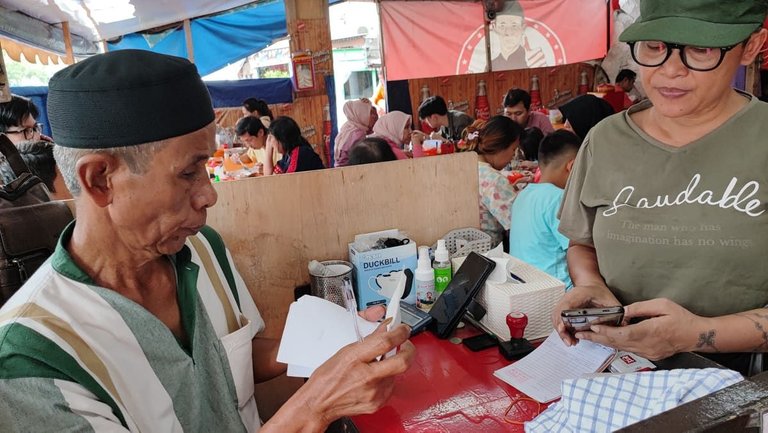 Paying the bill at the cashier attended by Hajji Oji Rosadi himself. A very humble, friendly and funny man.
To my surprise, our bill came to a total of USD 6. Cheap and tasted better than most Soto Betawi I had at the restos. Soto Betawi Globe is highly rated and has excellent reviews by many local food bloggers. That's how we know this place. The stall is rarely empty of customers, especially on weekends and during lunchtime. The wait time is fairly quick. Most customers are done eating in less than 15 minutes, and your order is guaranteed to arrive in less than 3 minutes. Happy Sunday & Stay Safe!
---
Thank you for reading and for your support.
---

All images and/or videos in this post are created by me, otherwise, they will be specified. You can also support me by clicking this link or the image on the right. 🙂
---
| | |
| --- | --- |
|                                 | A baby boomer who's trying to embrace and adapt to the new digital world. Worked for over 30 years in the IT industry before retiring and now run an online vegetable delivery and hydroponics equipment business. Enjoy traveling, cooking, writing, playing pool, and all IT-related stuff. You're always welcome to leave a comment or feedback, and an upvote or reblog is also greatly appreciated. |
---
---