Unforgetable Farmland Visit
Wednesday, 2022-09-21
One of the activities in our online vegetable business is visiting our partners' farms. This rarely happens except when we have a big continuous order. For this past week, my wife has been intensely answering inquiries from the purchasing officer of one of the biggest, middle-up traditional restaurant chains in Jakarta, Bali, and 2 other cities. At the same time, my wife was also in contact with one of our suppliers who specializes in Japanese greens and only supplies to Japanese grocery stores. This supplier has farmland in the highland 96 km outside Jakarta.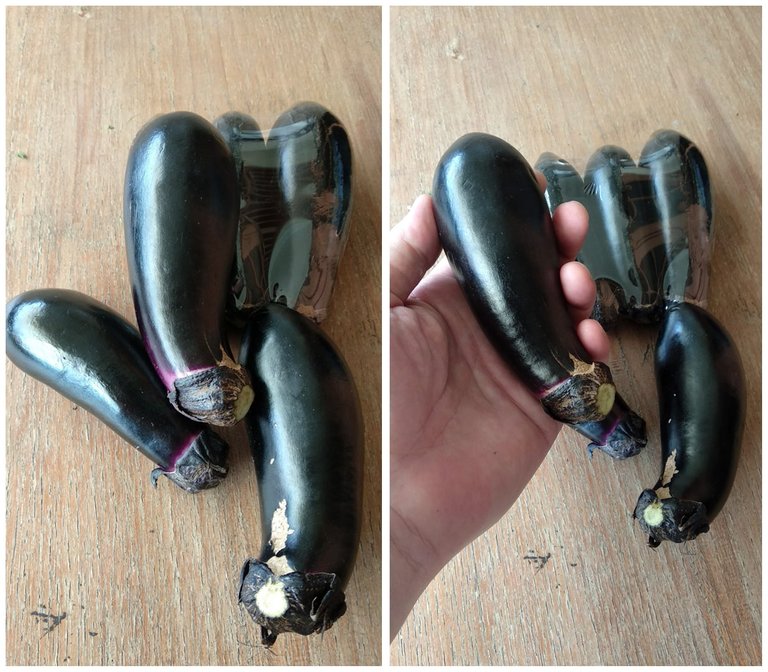 Japanese eggplais nt, smaller in size than local eggplant but taste sweeter and more expensive.
The restaurant has a new menu and initially requires a constant supply of a minimum of 30 - 50 kg of Japanese eggplant every Tuesday and Friday for their 42 outlets in Jakarta. Japanese eggplant is more expensive than local eggplant. They are smaller in size but taste sweeter. They are available almost everywhere but not in large quantities. Since this is a big order, we need to source it directly from the farmers. We decided to pay our partner a visit to their farmland to see their setup and discuss details.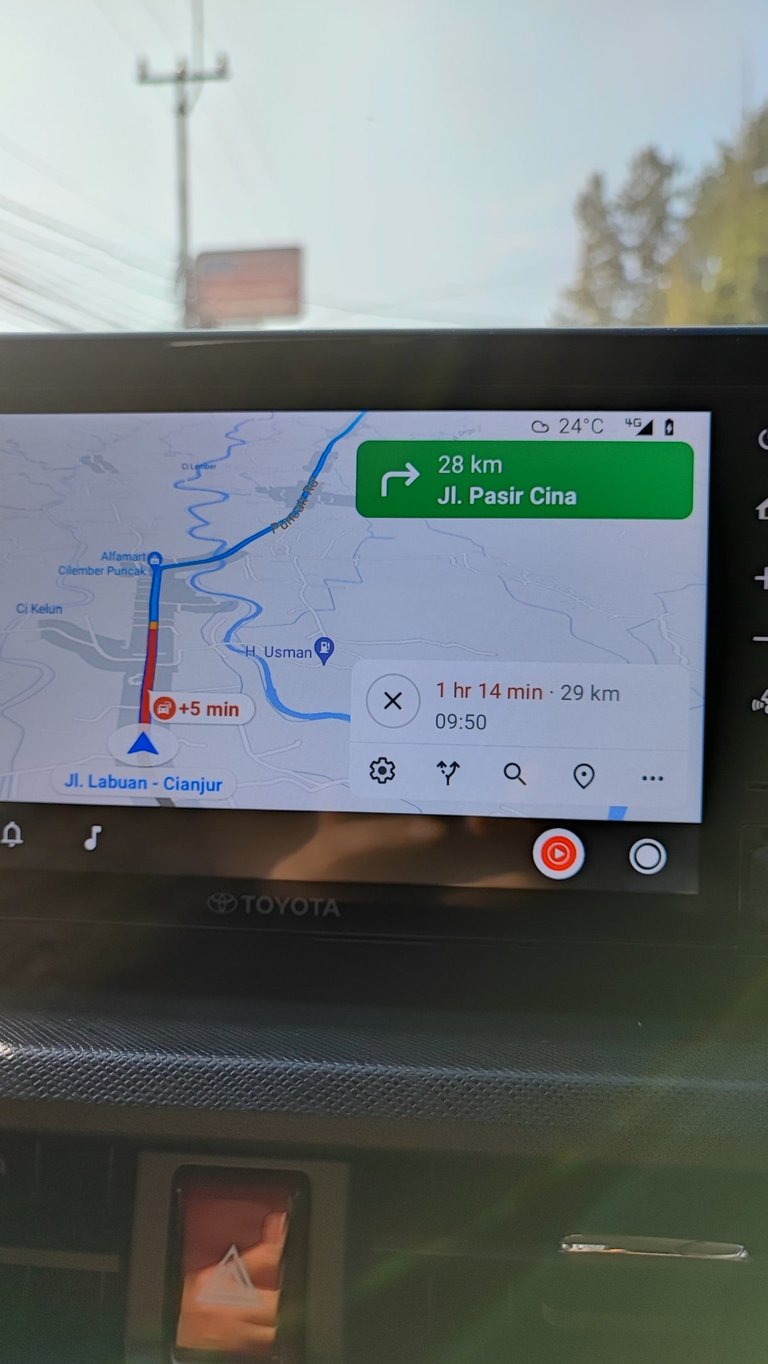 Grrr.... 1 hr 14 min to cover 29 km! This is the distance from the closest town after we exited the highway.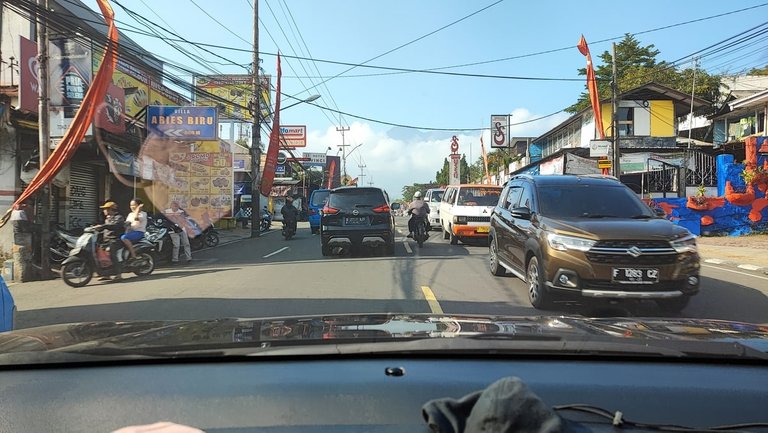 Traffic was still moving in the beginning as we proceed.
The farmland location is approximately 105 km from where we live in West Jakarta. The surrounding area is also popular and one of the local tourist destinations during the weekend because of the cool weather, beautiful views of the highlands, a big park with flower garden, and safari park. Trips during weekends can take 8 - 12 hours to cover a distance of about 100 km due to traffic congestion. Traffic flows during the weekend are also restricted. Besides odd/even vehicle numbers for odd or even dates, one-way traffic rules at certain hours are enforced. Avoid going there during weekends!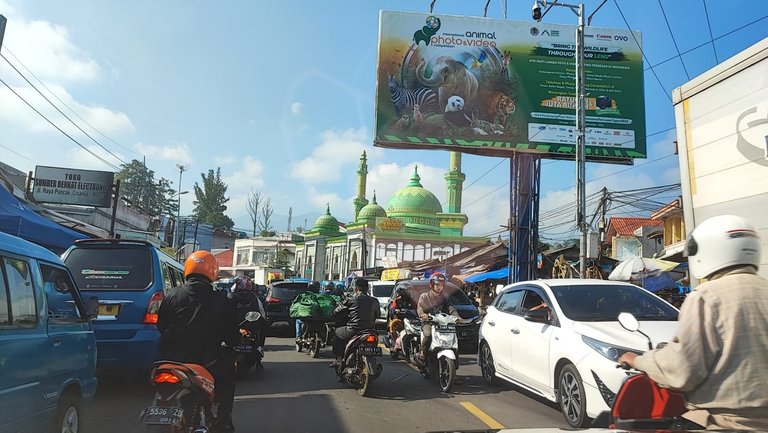 This is the first congested point as you can see traffic got heavier.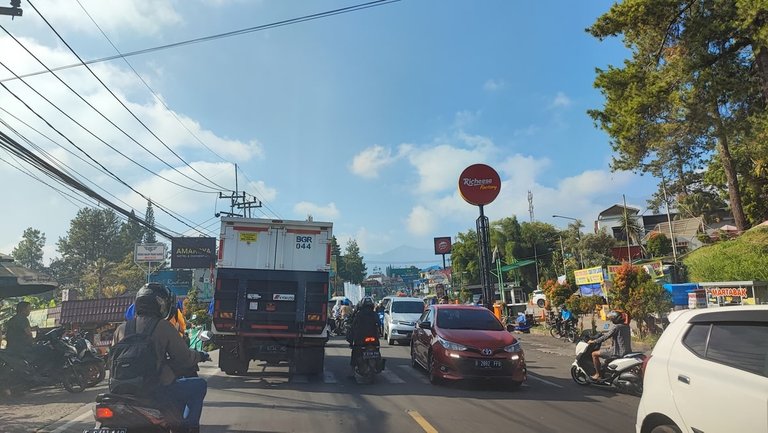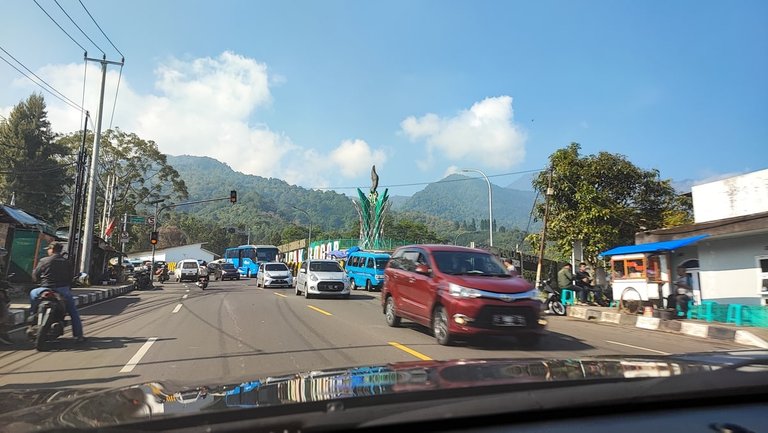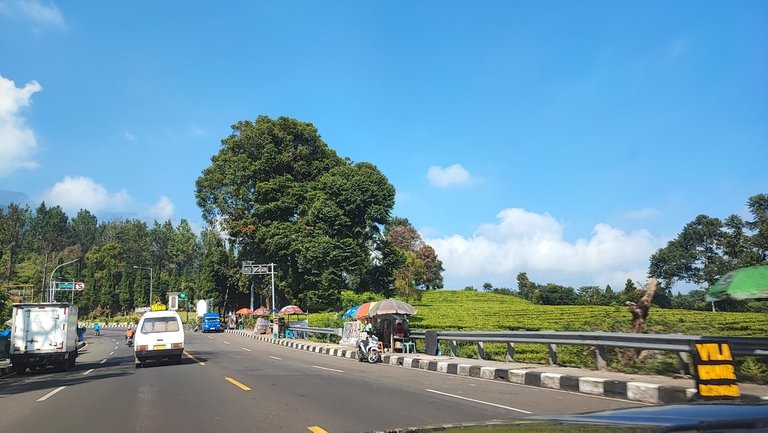 Once you pass the congested point you can enjoy a better view of the highland.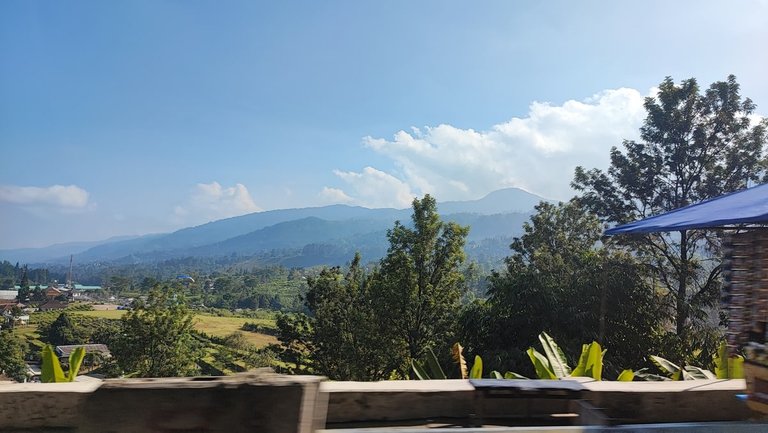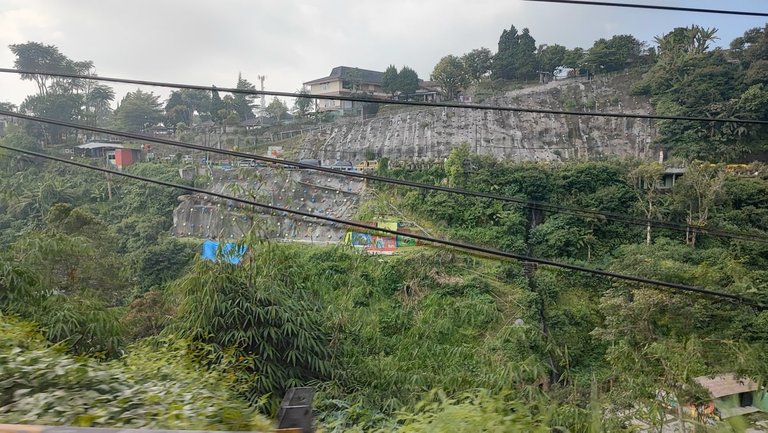 We decided to go on a weekday, Thursday. We left early, at 7:00, and it took us 3 hours. There are 2 congestion points close to the farmland due to the markets. These two points are infamous and become a nightmare for everyone who passes. When we arrived at these two points, the traffic was a bit congested but still bearable since it was still early. We arrived at the farmland at 10:00 and had our meeting followed by a visit to their greenhouses nearby.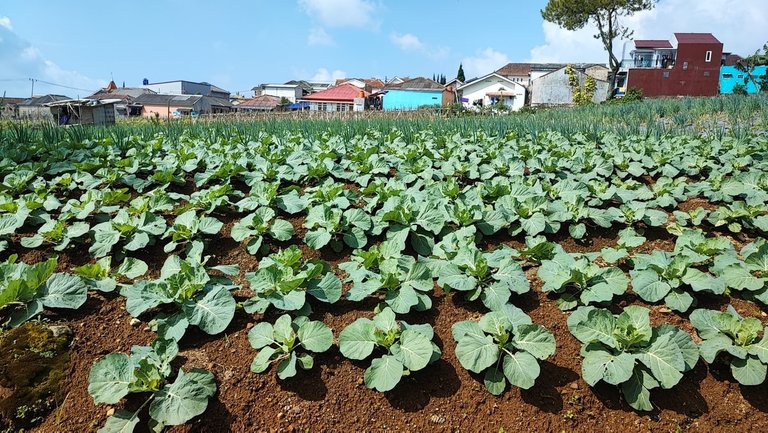 Finally when we arrived, we were surrounded by a stretch of vegetable field. The picture above is cauliflower (if not mistaken).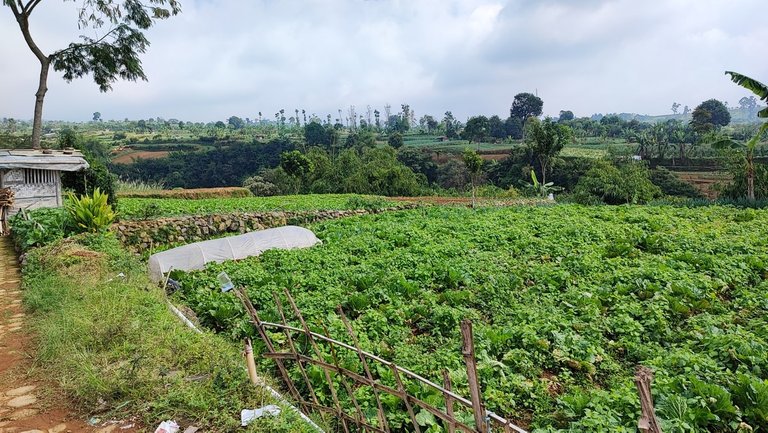 Chinese greens farm.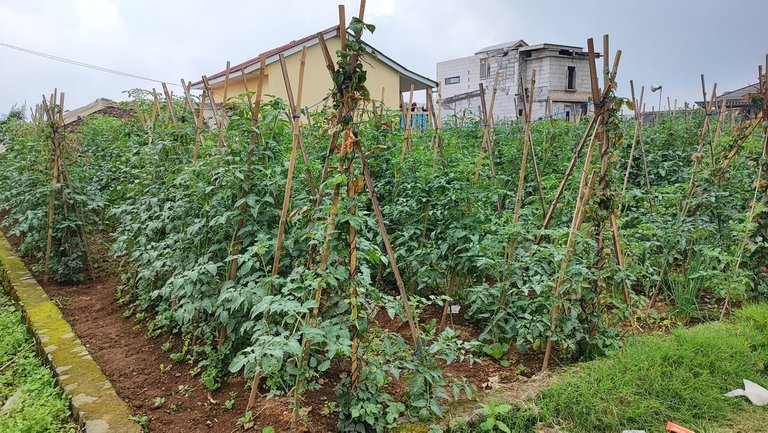 Tomato farm.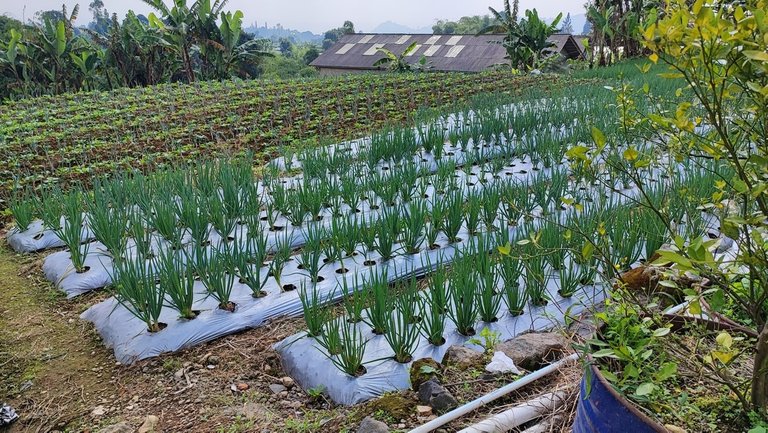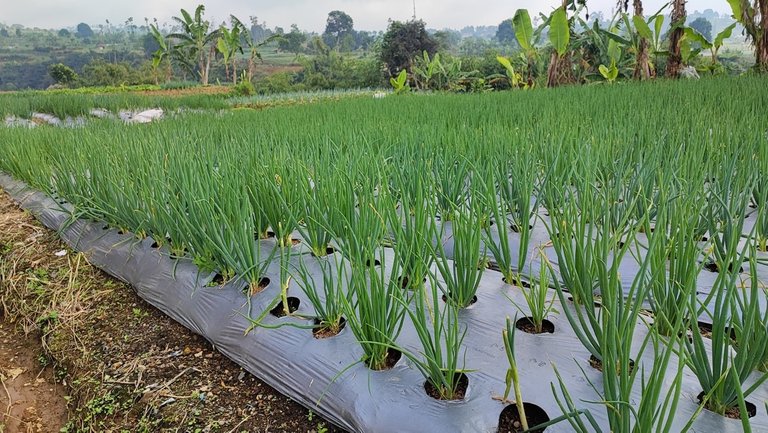 Spring onions farm.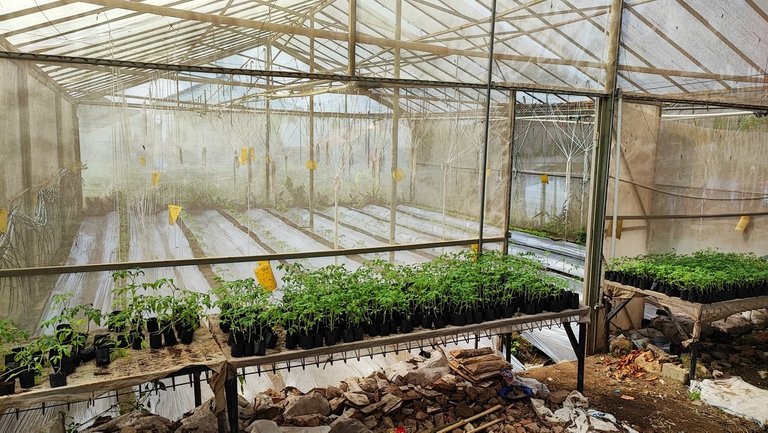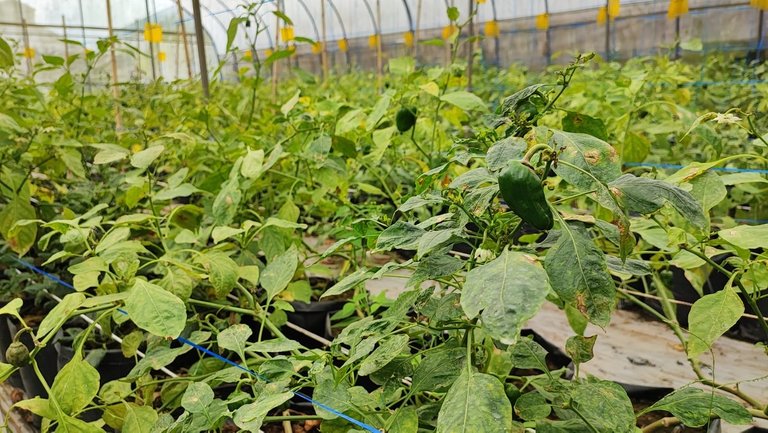 Japanese green bell pepper (piman) grown in a small greenhouse with drip system.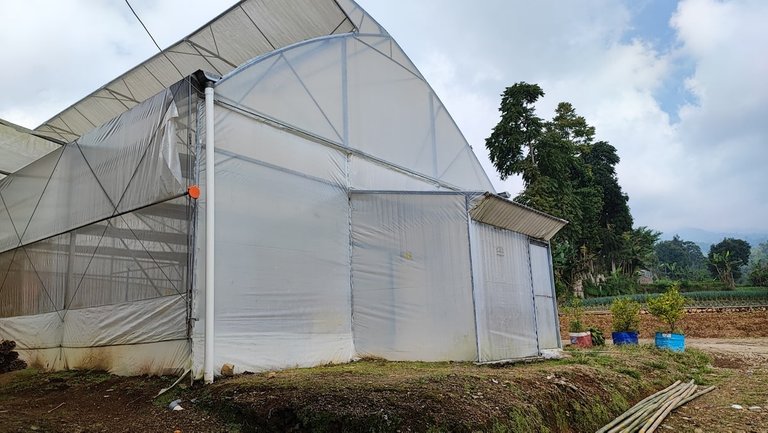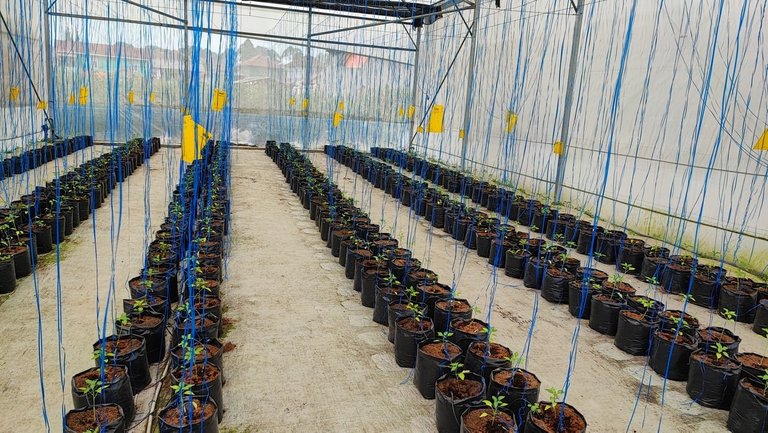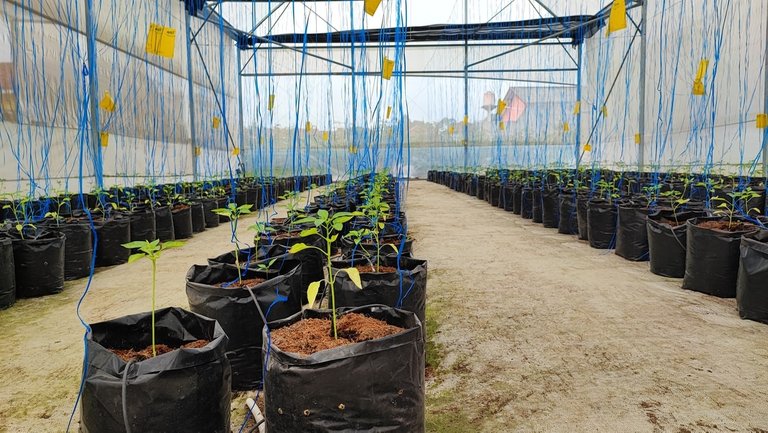 Japanese tomato (momotaro) similar to beefsteak tomato grown in a greenhouse with drip system.
From the meetings, we found out that they only grow what they supply to the Japanese supermarket, plus 5% for spare in case of crop failure. In other words, they do not have a surplus they could sell elsewhere. For our 30 - 50 kg per week requirements, they'd have to plan and plot a new area to plant, and it would take a minimum of 12 weeks before harvest. We also found out that they are the only supplier who grows this particular Japanese eggplant.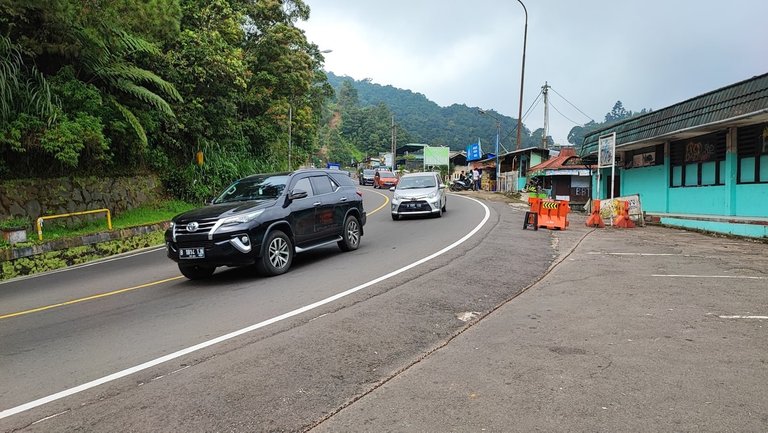 When we left at noon the traffic was moving.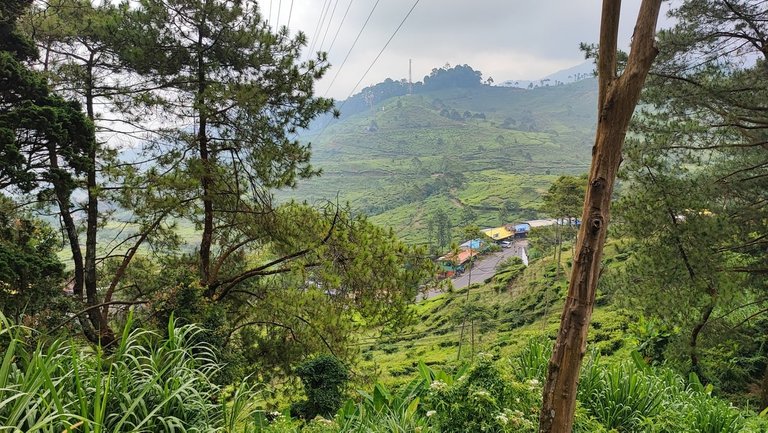 I took the time to stop and take some photos. That was before I checked how long it'd take to get home.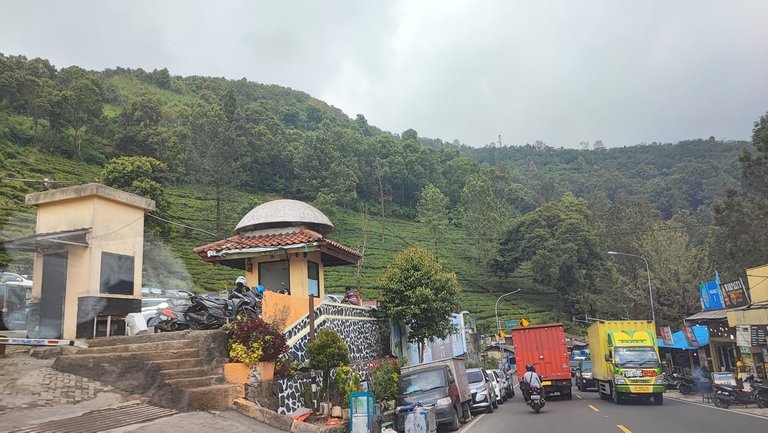 The beginning of our nightmare!
We left the farmland at 12:00, hoping to have lunch first on the way down. There are a couple of good restos with a stunning view we had in mind. We stopped at the 2 restos, but they were all full, so we continued. By this time, it was already around 13:00, and the traffic had become really congested. It was just unbelievable where sometimes we had a complete stop in the middle of the traffic for about 10 minutes. We got so frustrated and hungry at the same time. By 14:00, we had completely lost our appetite and decided to skip lunch. Instead, we bought snacks from the side road stalls. We made another stop around 15:00 at a convenience store for a toilet break, snacks and drinks, and a little stretching.
We could breathe again when we reached the toll booth leading to the highway to Jakarta. From there, it's another 60 km to the East Jakarta toll booth. It was already around 16:15, and I thought this was bad as we still had to sieve our way thru to West Jakarta during rush hour. I thought I had plenty of time when we left the farmland at 12:00 and never predicted the weekday traffic congestion.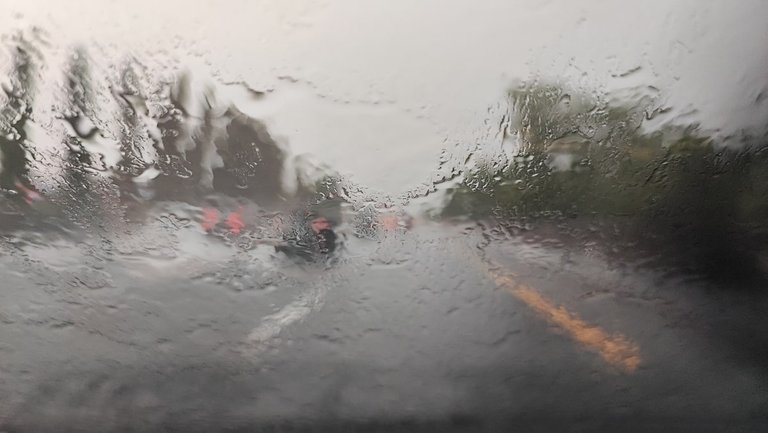 Heavy downpour halfway in the highway.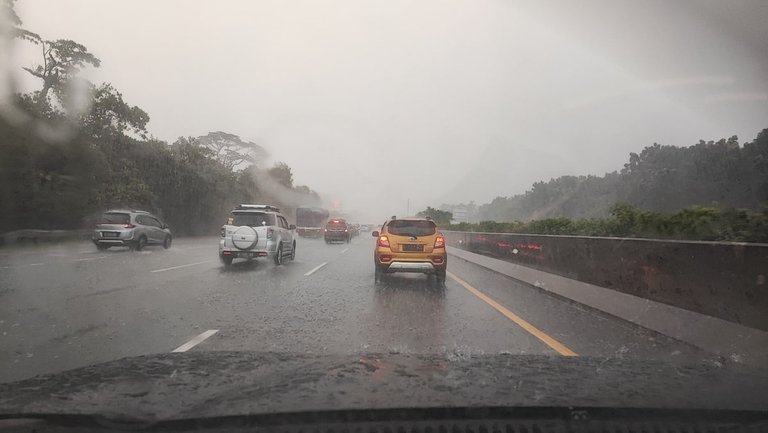 The rain started to subside but traffic began piling up as we approached the East Jakarta toll booth.
Traffic on the highway was busy but moving, and halfway we experienced a heavy downpour for about 15 minutes. The rain subsided as we came closer to the East Jakarta toll booth. Traffic also became more congested as vehicles queued to tap to pay at the booth.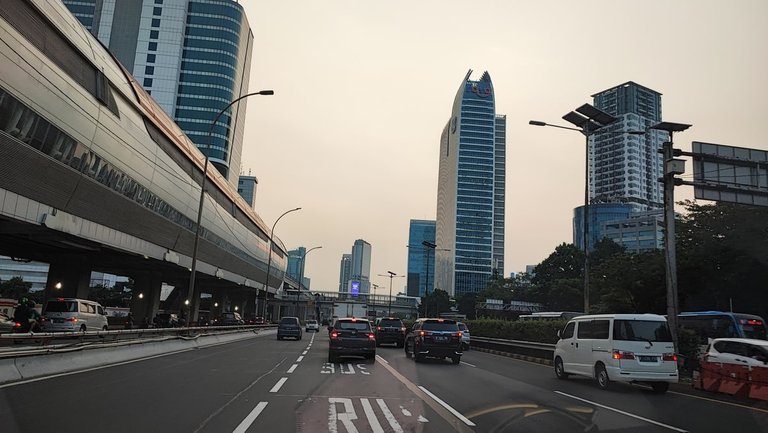 We passed the toll booth and now entering Jakarta from the East side.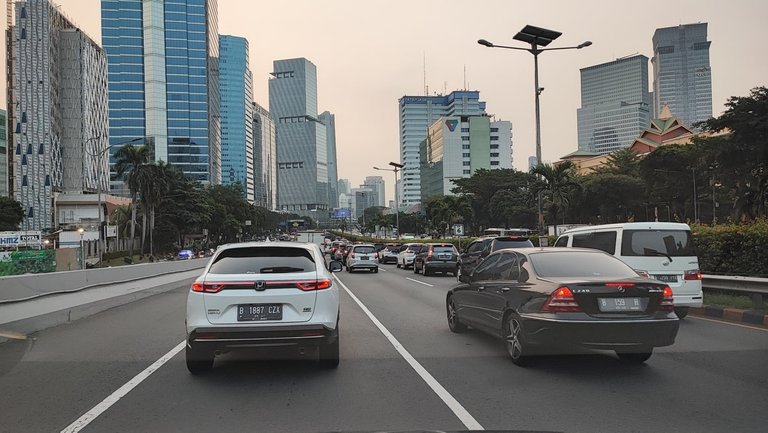 Traffic congestion up a head due to rush hour. It was around 17:30 by then.
Once we exited the highway and entered Jakarta from the East, it was already dusk, around 17:30. Traffic started to pile up and we still had 20 km to travel to get home. Hungry, tired, and kind of pissed was how I would describe myself at that time. The trip back took us 7 hours, and by the time we arrived home, it was already 19:00. What a day!
---
Thank you for reading and for your support.
---

All images and/or videos in this post are created by me, otherwise, they will be specified. You can also support me by clicking this link or the image on the right. 🙂
---
| | |
| --- | --- |
|                                 | A baby boomer who's trying to embrace and adapt to the new digital world. Worked for over 30 years in the IT industry before retiring and now run an online vegetable delivery and hydroponics equipment business. Enjoy traveling, cooking, writing, playing pool, and all IT-related stuff. You're always welcome to leave a comment or feedback, and an upvote or reblog is also greatly appreciated. |
---
---