Birds And Fruit: Frozen Apples
My entry for @nelinoeva's contest # 32. Check 👉 Here for more information.
Theme this week
Birds And Fruit
I have often mentioned the many Blue Jays that frequent my backyard and I had to look deep into my picture folder to find one with fruit nearby. Usually they are on the ground eating seeds, peanuts and any leftovers from dinner.
This one looks like a juvenile Blue Jay as the crown on his head hasn't developed yet. His feathers haven't turned the bright blue of older Blue Jays. The apple is to the right of the bird.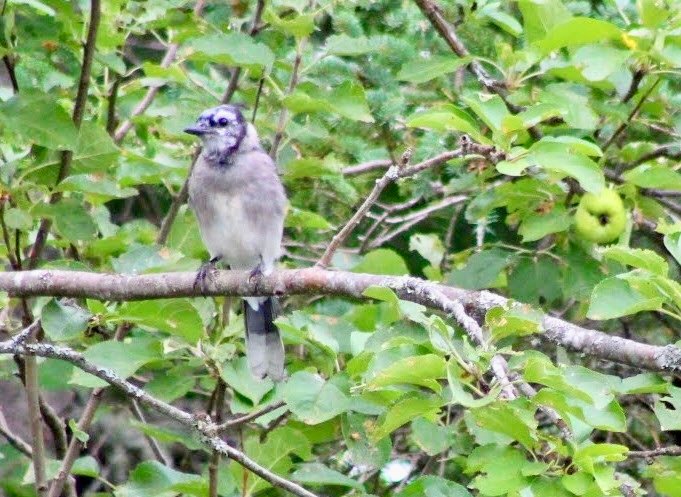 The Blue Jay sits among the frozen fruit on the apple tree. Yes, those mysterious round brown looking fruit are apple that stayed on the tree during winter. Not tasty for human consumption but some birds may eat them.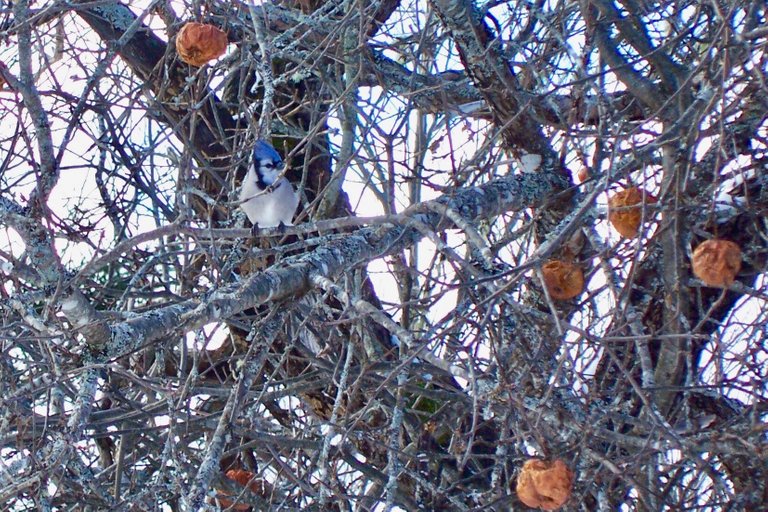 Another Blue Jay in the apple tree with the apples that froze over winter when the temperatures here goes below freezing .
This photo is the one for the contest.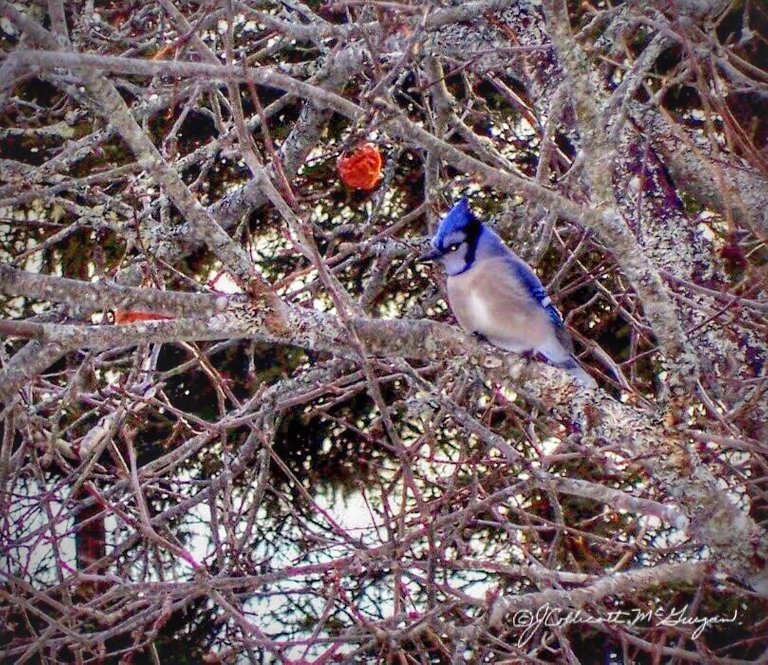 A much prettier scene is not when apples remain on the trees all winter but when the blossoms first appear on the fruit trees.
A Cedar Waxwing among the apple blossoms.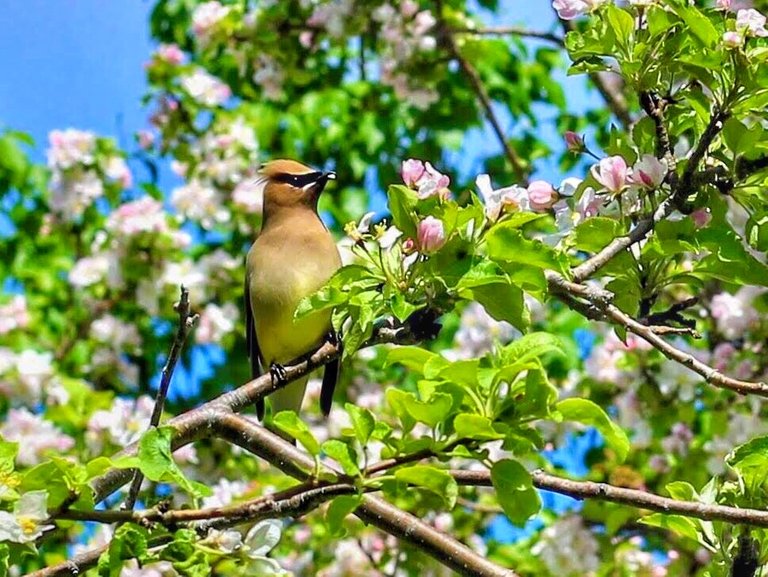 Location: Prince Edward Island , Canada
All photos & text by @redheadpei
10% of this post goes to hive-106444




---
---