Feeding The Baby Raccoons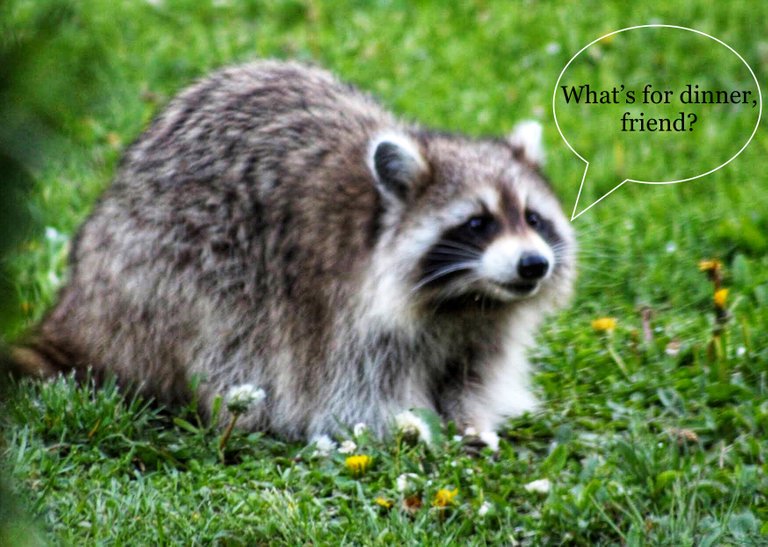 While recently visiting my brother, one Autumn day in another Canadian province, I had the pleasure to meet mother raccoon and her three babies.
Photo taken of me with the raccoons by my sister using my phone.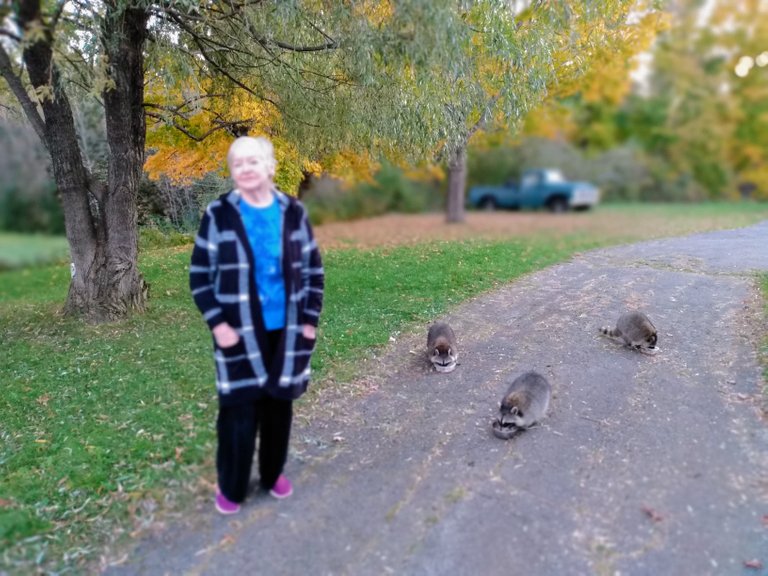 The three young raccoons visit my brother's deck each evening and wait for him to set out separate dishes in the driveway with their food.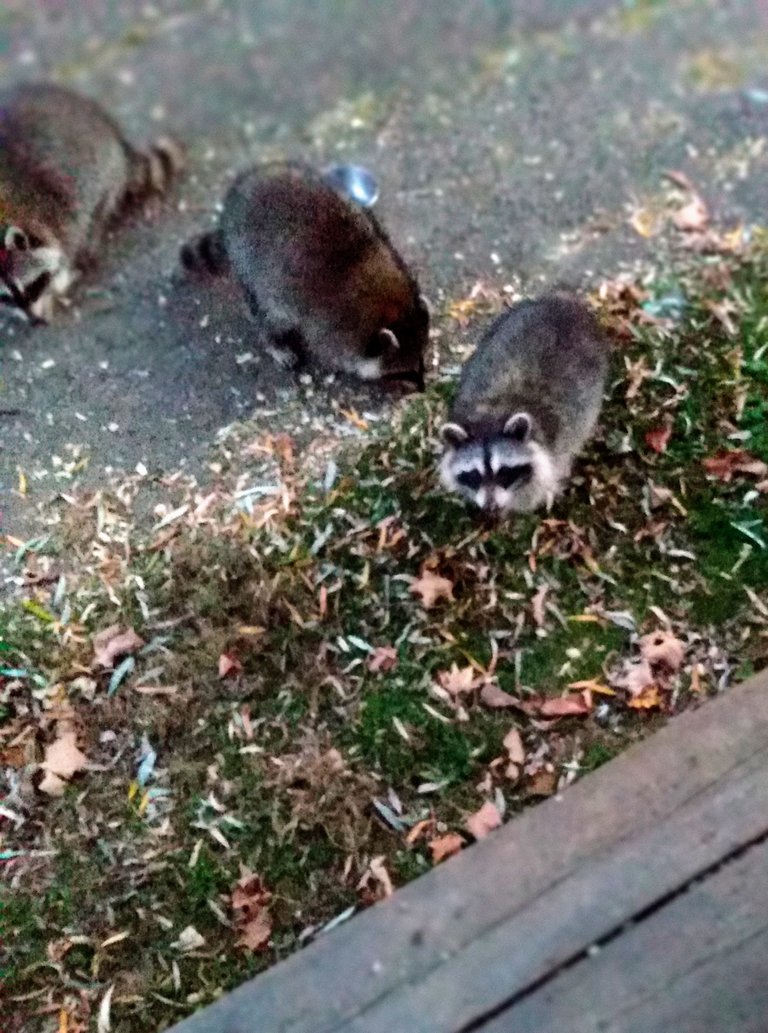 The young raccoons like having their own bowl and this keeps them from fighting with each other over food. The mother doesn't show up until much later.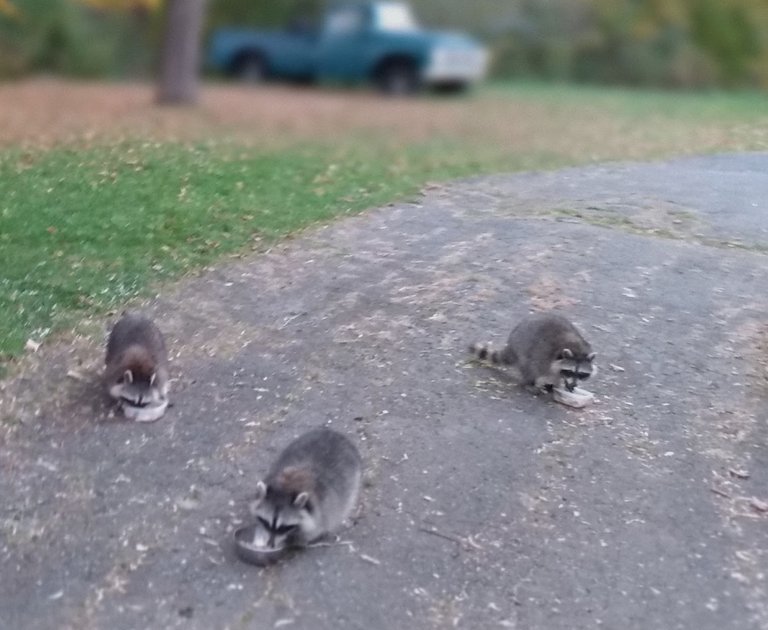 The smart little masked bandit has a lifespan in the wild of about three years. These ones will, no doubt, live longer if my brother keeps feeding them.
Three of the raccoon's most distinctive features are its extremely dexterous front paws, its facial mask, and its ringed tail, which are themes in the mythologies of the indigenous peoples of the Americas relating to the animal. The raccoon is noted for its intelligence, as studies show that it is able to remember the solution to tasks for at least three years. It is usually nocturnal and omnivorous, eating about 40% invertebrates, 33% plants, and 27% vertebrates.
Source


A full grown raccoon. This is one that visits my back deck in Prince Edward Island, Canada.
The photo shows his masked face and ringed tail. I would guess this adult weights about 25 or 30 lbs.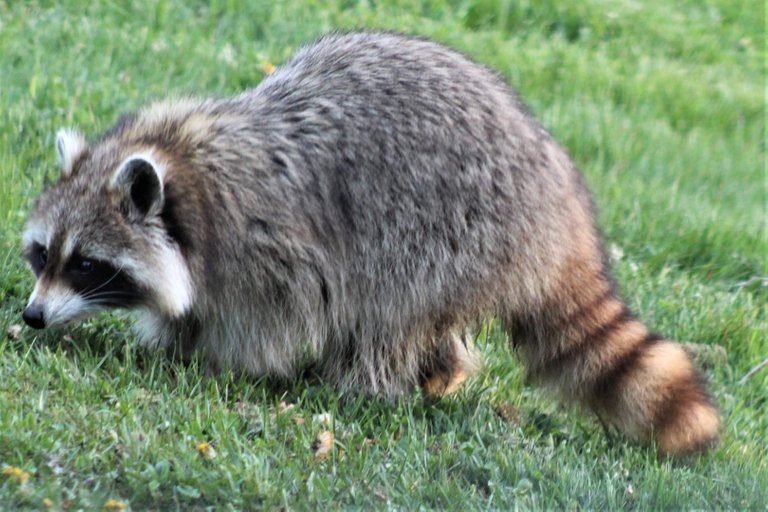 Photos and text by me unless otherwise stated.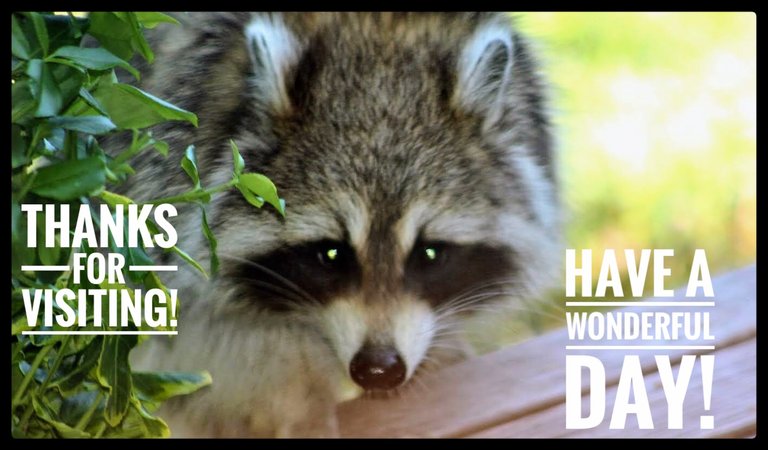 ---
---