LMAC Contest: A Scary Skull Looks Down
My entry to @shaka's Let's Make A Collage contest.
I added the Lobster Shanty with the old captain standing guard, chives and the red and white boat to the original photo. The Skull is watching … waiting.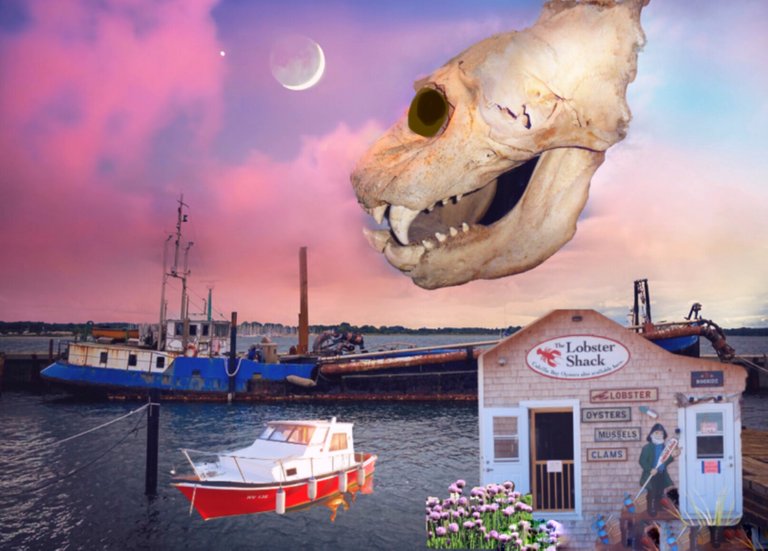 Template provided by
@shaka
. This is the original photo to start the collage.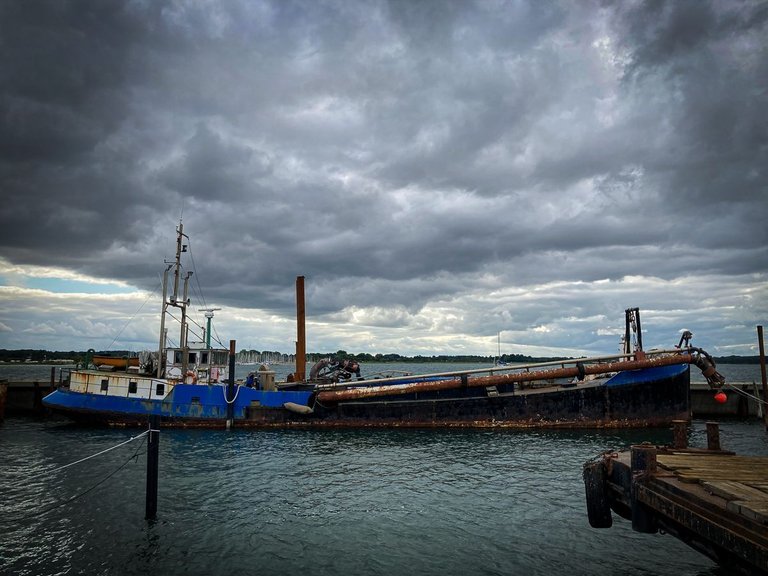 My additions:
From #lil;
a Boat by @seckorama)

From Pixabay.com:
Skull. I darkened the eye in the photo's edit.

From my photos:
-The Lobster Shack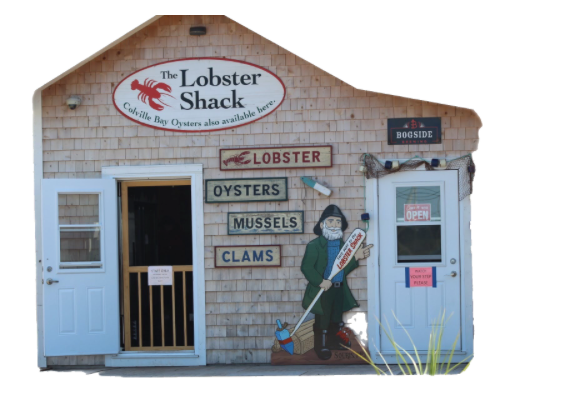 -Chives in bloom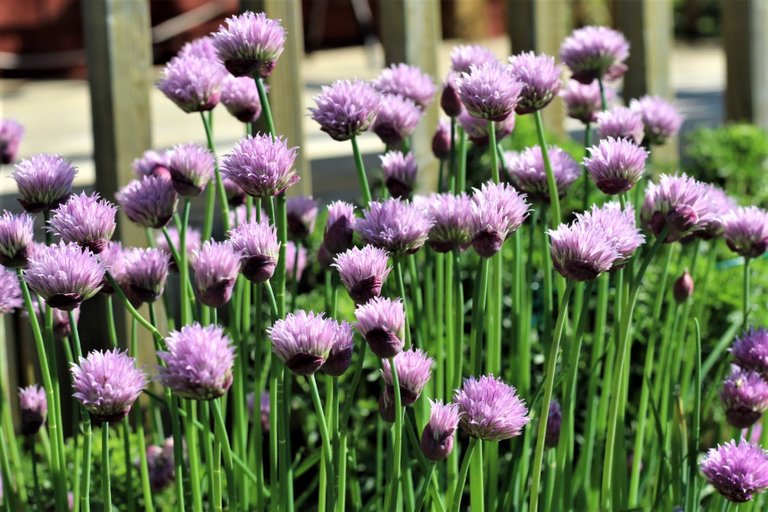 *Sky in MotionLeap
*Edited in Snapseed


---
Beneficiaries, with Thanks
@lmac 20 %
@seckorama 2%
---
Check 👉 Here. for more information on the collage contest. Prizes - 203 hive plus 10000 ccc from Creative Coin




---
---