Battle Share with Soul Strangler from Death Monster
Hello and Namaste Everyone,
Greetings for the day and weekend.
The weekend is always a fun time for most of us and it's also a time when I can play more battles. As well I played a lot of battles on these two days of the weekend which helped me to increase my overall rating in the game but still, I need to play more battles so that I can unlock the highest possible league as per my collection power. The reward system is linked with the collection power and also with the league, we are playing in so it is always a good idea to unlock the higher league so that we can earn better rewards through daily focus as well as for the season end. Some people play to focus on the lower league because there is less competition as compared to the upper league and This is why this sounds like a good idea. Once they can achieve a higher ranking then they opt for the advanced league which helped them to get better season-end rewards. Obviously, people try their ways to make it more rewarding but ultimately the game itself is so much fun and through these strategies, we can surely add more value to our rewards. There are always surprises in the game which I like a lot and even after being in the ecosystem for almost 2.5 years I still feel like there are many things for me to learn.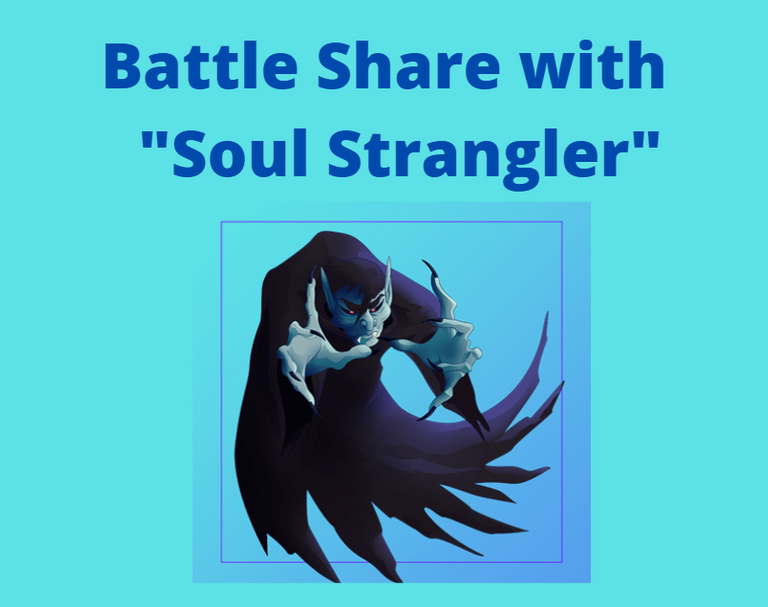 This is my battle share force for this week and mostly I try to publish it over the weekend because I get more time on the weekend.
This week's theme card is from the dead monster and the name of the card is a Soul Strangler which is a new card to me. I did not have this card so I did buy the card from the market. The price is too low so I have purchased it from the market and it's a good card to have,

With such challenges, we come to know new cards which are not part of our portfolio in the game and we have the opportunity to buy from the market to add some valuable cards to the deck and make our overall gameplay better.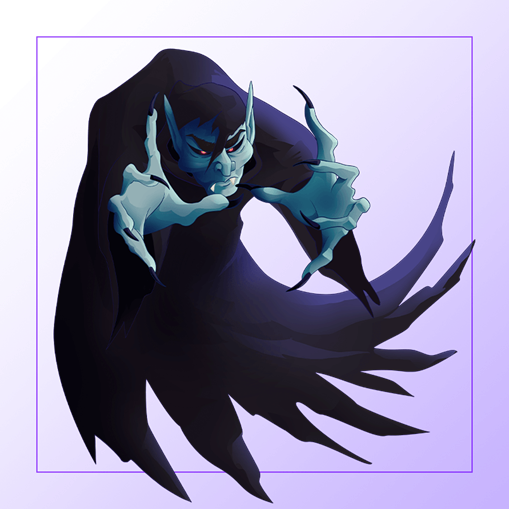 Before we move forward now Let's also try to see the statistic for Soul Strangler. This is a monster in the death monster and it's a completely new card too and this is why I have not done the best of battles with this card yet. It's an important part of the game that is needed to know more about any card (both types) and this helps to make the game better and more fun. This card comes for 3 mana cost and has NO abilities from level 1 but gets poison in level 8.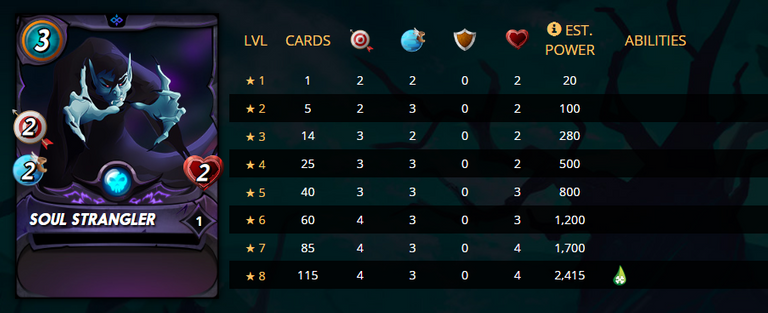 Phantasm
Soul Strangler
Venari Bonesmith
Undead Archer
Furious Chicken
Phantasm
Phantasm is a common card in the reward edition and it has the flying ability from level 1 so it's a good pick for the earthquake battle theme. We can get two more abilities with higher levels and this card's mana cost is 6 whereas it has 7 life, 4 speed, and 2 attack power. This is a melee card and I prefer to use it front and same I did in this battle as well and it went well.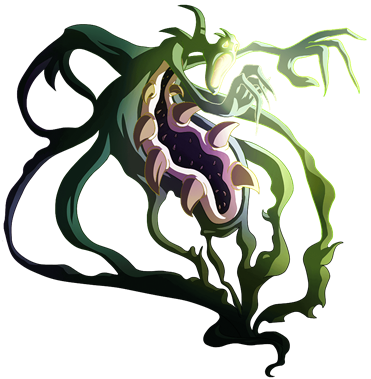 Soul Strangler
As I have already mentioned that it's a new card to me but seems like this is a good one and I will think about upgrading it soon. This is a good card for little league battles I believe. Its mana cost is 3 and it's not too much. Although it's a rare card but can be considered a good option to keep in the account.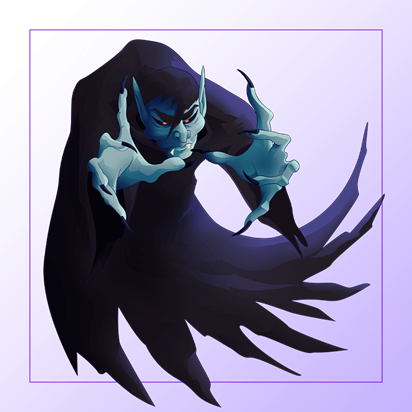 Venari Bonesmith
It's a rare card in the reward edition having life leech ability from level 1. I have a gold foil card and this is a very good card I must say. I use this card quite often and surely a good option to upgrade. Since I have gold foil so I will upgrade to the same version.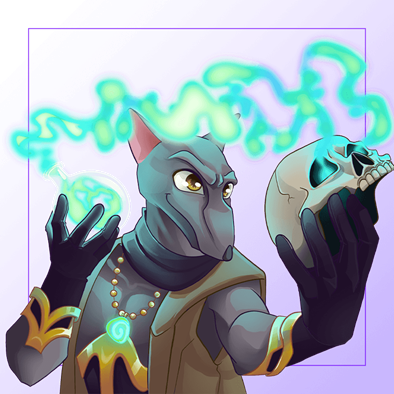 Undead Archer
Undead Archer is a low mana card that gets an affliction ability from the first level. Although we have to shatter ability from level 5 onwards and with both the abilities this tiny card also becomes a good one. It's a rare card from the promo edition and its market price is also not less.
Furious Chicken
Chicken is always my favorite card because of its no mana cost. It was the only card with zero mana cost but now there are a few more added recently however this is still a good choice. It works great when battle mana is low and we can pick for no mana cost. When I get a low mana battle and have the option to pick neutral then the chicken is certainly part of it. I got low mana so I decided to pick it and place it in front. It's a card that can save others from the single attached and the same happened in this battle. It's one of the cards that every player in the game must have to make the gaming experience awesome.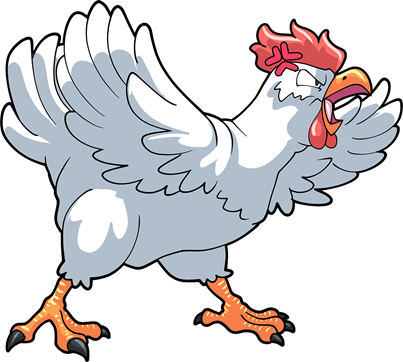 Battle Details
This is the direct link to my battle which will take you to my battle-
https://splinterlands.com/?p=battle&id=sl_6fc2c67092b6eaf62e5918caa317b50a&ref=reeta0119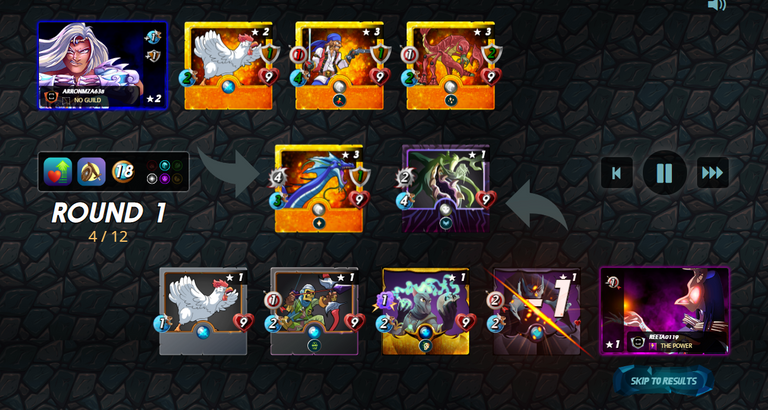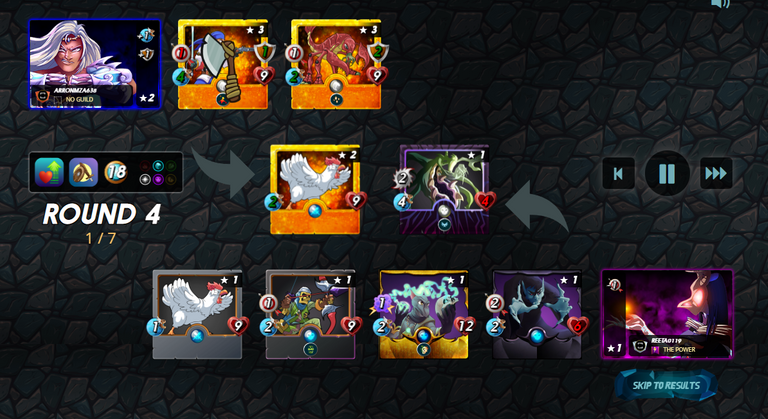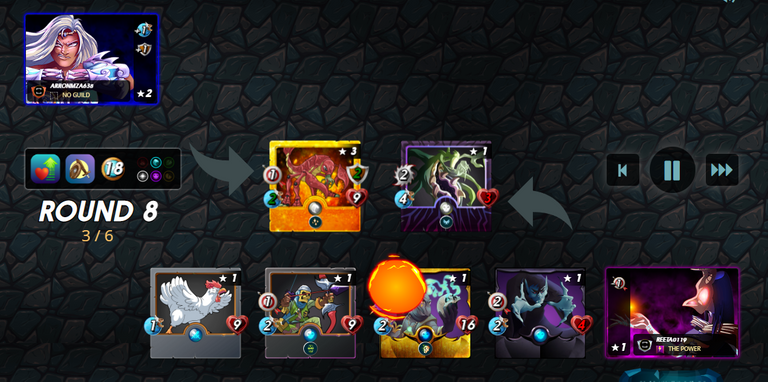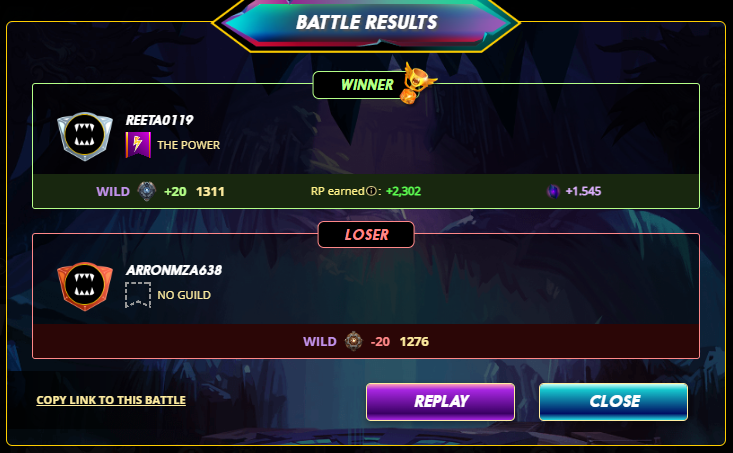 ---
Did your strategy work? What will you try differently next time?
Whatever strategy I planned for this battle in the game went pretty well and this is why I could win the battle. It's not a new card to me so I try various ways to play with this one.
Do you use the Soul Strangler card often? Why or why not?
Soul Strangler is a rare monster card chaos legion edition of print in the game. This is a 3-mana cost card and doesn't even get ability from level 1. I will use this card in my future battles and even plan to upgrade it.
This is the official battle challenge post for Splinterlands Weekly Battle Share Challenge. If you like the challenge and want to make a post then you can also participate and share it with more people about it.
Become part of this wonderful game and enjoy the awesome gaming along with rewards use my link below to be part of it-
https://splinterlands.com?ref=reeta0119
Have a great time and Battle is ON! in the game and even on the COVID time
Namaste from India
(Photos and gifs are taken from splinterlands and not my property)

---
---