Buying Crypto on Auto-Pilot (DCA method)
If you are a trader and have good knowledge about the market then it's good. It's a crypto market and sometimes it's very difficult to cope with the speed and situation in the market and it also happens with traders. This is where DCA is helpful because it can help to buy the crypto on auto-pilot. I believe in the long-term strategy in this market and I have seen people making great returns on the market through the long-term strategy.
What is DCA
DCA (Dollar Cost Averaging) is a method to buy crypto where we need not buy it manually. It saves time as well as we can buy at different price levels. This can also be called SIP and this term is mostly used in mutual funds. I do the SIP in mutual funds and it's easy to buy the units. Similarly, this is good and easy to get the purchased one. We just need to ensure that there are enough funds to execute the transaction and I like it because this saves a lot of time. Not just time and it's also a nice way to make a bigger portfolio. Now technology is so advanced and it does everything for us. We just need to do the initial set up and that is all we need to perform. The platform itself will do the rest and there is no manual intervention.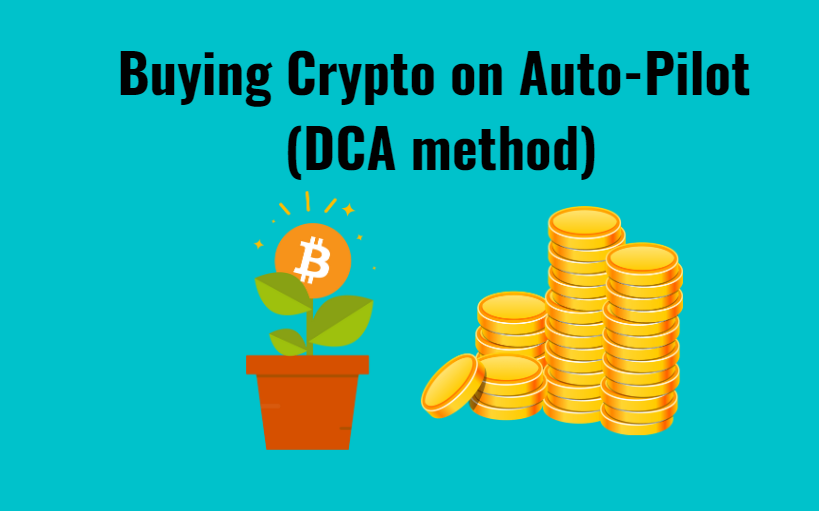 Dollar cost averaging is an investment strategy that aims to apply value investing principles to regular investment. The term was first coined by Benjamin Graham in his book The Intelligent Investor
My DCA Strategy
As I mentioned that it's one of my favorite ways to buy crypto and I have been doing it for a long time. I started my DCA for the first time in April 2020 during the lockdown and since then it has been ongoing. Earlier it was only for Bitcoin and later on, I added Ethereum to the list. I even added BNB and Matic coins to the list. I was able to buy all these coins on daily basis for a long time but now since the market is down and I can run all so I paused it for 3 coins.

I am still buying BNB every day and that plan is on. We can switch on/off anytime here and these options are easy to use. I buy all these coins for 1 USDT daily and my average buying is approx 275 USDT. Now I know that the other coins are available at discount but since I don't have enough funds to run these all. This time it's expected that the crypto winter will stay longer which means that we are going to get more time to build and there will be more buying opportunities.
---
Crypto is not just for one week or month but is going to be long-term. Things are not well-grown here and even the lack of regulation is another thing to notice. Regulation is necessary to make it a safe option and avoid situations like we have seen with Luna and FTX. Currently, it's not recommended to keep more funds in the exchange, and self-custody of the crypto is encouraged. There are two ways that we can follow to own crypto and their decentralized wallet and hardware wallet. A hardware wallet is the best method to store our funds but there is a cost and we need to one reliable hardware wallet.
Thank you so much
Stay Safe
Posted Using LeoFinance Beta
---
---