Claimed my LARYNX Airdrop for the Month.
Today is the first day after adjustment and it is also a time to claim LARYNX by the spk network. I claim my tokens on the first day of every month without any delay because I do not want to miss it and better to claim on the day it is available to avoid any misses later. SPS AirDrop has ended and it was such fun. For the entire year and now this AirDrop provided by the spk network is going to be another big one I believe since the project is working hard to bring value.
After the claim for the adjustment I now old 6354 tokens in total and every month I am eligible to claim 1059 tokens which I have been claiming since March month. There is also an option to see the last claim and how many months I have claimed in total which is shown at the bottom of the below screenshot & I did not miss any month from March till August every month I claimed without fail.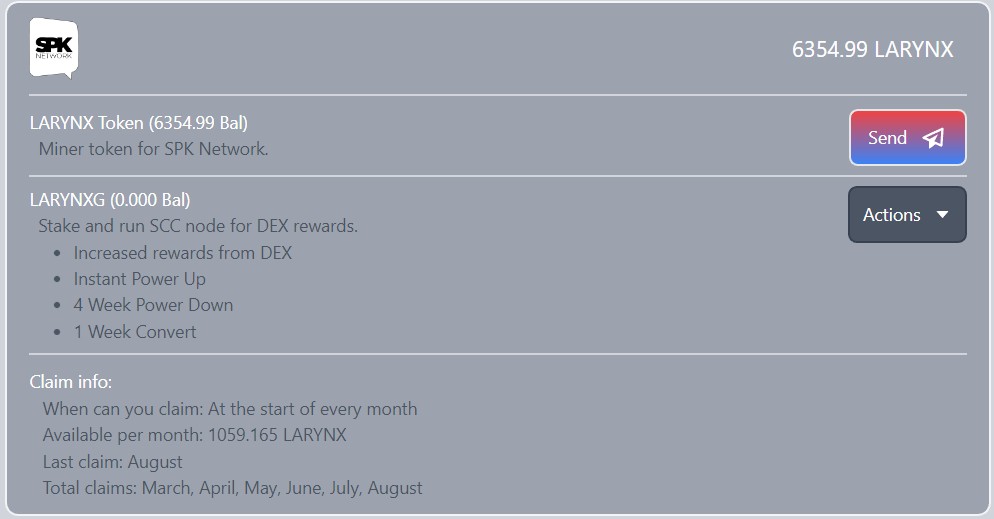 src
AirDrop is something that everyone likes to have as much as possible and even I because I have been getting tokens from splinterlands and that has been a great value addition to my crypto portfolio and I am sure that this AirDrop is also going to be highly valuable in the coming months when the project is entirely ready for the launch.
The market is already available for the trade of tokens and I'm surprised to see that people are selling their AirDrop tokens even when they are not sure what is going to unfold it once the project is live. Obviously, the current price is too low and I don't think this is the price of this token deserves so I'm not going to sell anything instead I am holding all my airdropped tokens and will try to buy them later if I see them a better opportunity.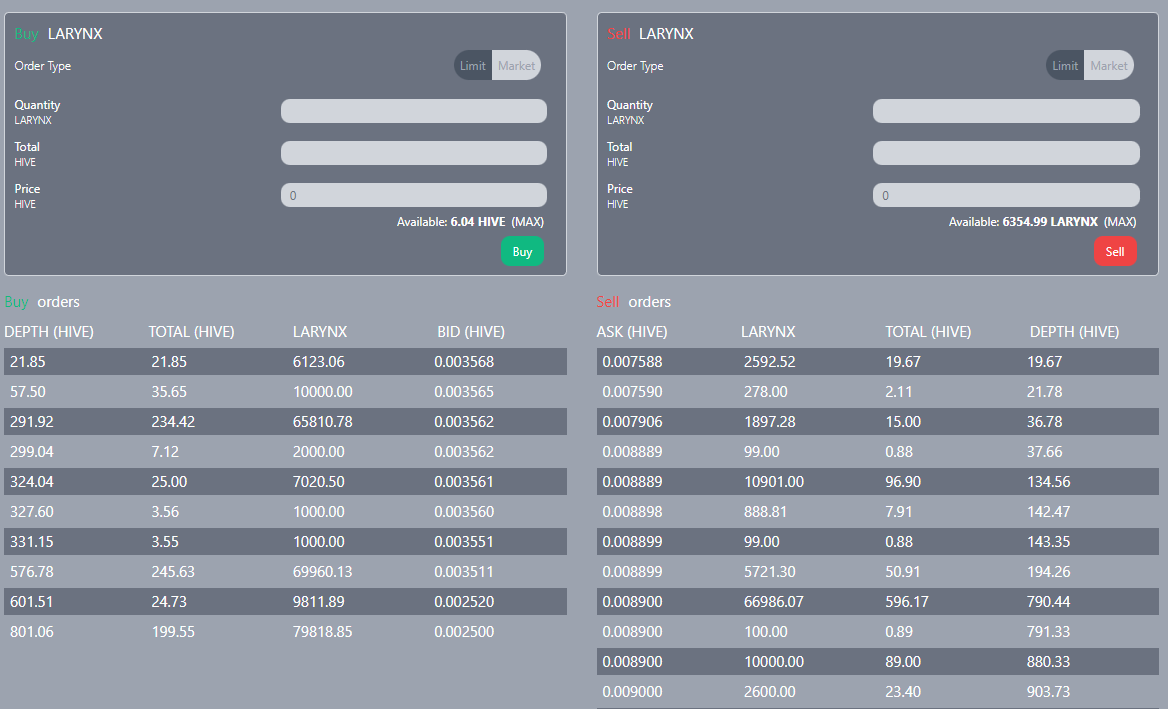 in the case of AirDrop, it always happens that some people hold and some people sell off to book profit and the same is happening here as well but I'm not going to be part of it because I believe that a speaker network is building a fantastic platform for the video streaming, This token is going to be an important role player so better to accumulate as much as I can. Use case of the token is yet to come so it's hard to decide what value will be This is why it is better to wait and see what is coming out of the project and now is the time just to accumulate and wait for the tag time.
Link to claim the airdrop- https://spk.dlux.io/
Use Hivesigner or keychain and it hardly takes 30 seconds to claim. Enjoy the airdrop :)
Thank you so much
Stay Safe
Posted Using LeoFinance Beta
---
---