eToro survey says Crypto is the second most owned asset by Women
It's always good to see more people coming into the crypto space because this contributes to the growth of the crypto market. It's even better when we see that more women are coming to crypto. I was going through the news article today and got to see one of the articles in which it is mentioned that more women are coming to crypto. This is indeed great news I hope to see this happening even more so that the number increases and we can see more women participating in the crypto market.
Earlier it was believed that women or not good in stuff that related to technology but now that mindset is changing. I can see it happening around me because some of the women have started taking initiative to enter cryptomorphic. The majority of my friend circle is part of the crypto market and all these have happened in the last couple of years. I have been here since 2019 so I will be marketing my 4 years in march month.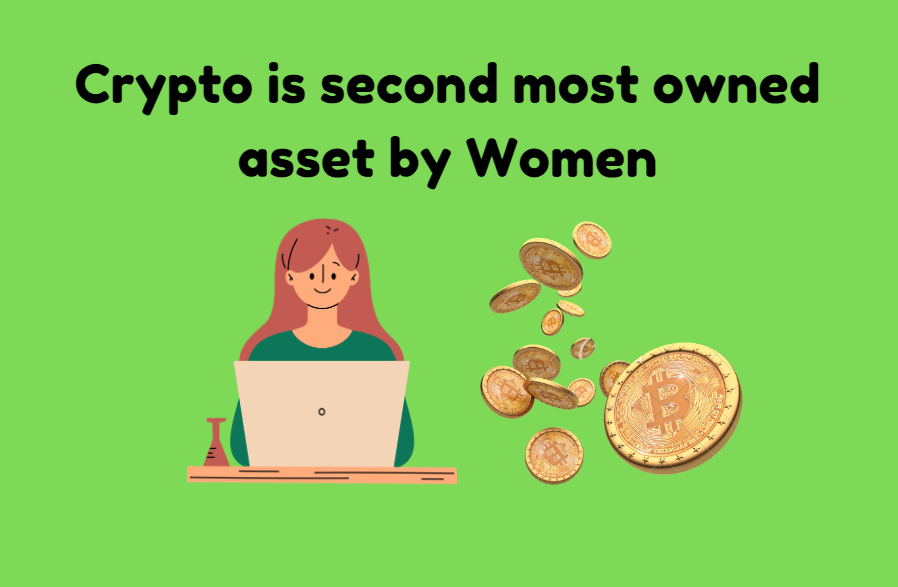 Investment is a necessity to keep our money growing and plan for a better future. With crypto, we get a bunch of options where the amount of return is high and it is easy to trade without wearing a power timing since this market works 24/7 model. Usually, with the stock market, there is specific timing and it does not work on the weekend. In the crypto market, there is no search working window and it runs every time so one can choose the time at one convenience. If the stock market offers this type of option then I am sure it can grab more user's attention. Crypto space is quite advanced in terms of technology and we can use our mobile phones or computer to perform transactions and invest in cryptocurrency.
While traditional asset classes fail to foster broader adoption among women, crypto seems to have found success in bringing women on board, according to a recent survey. eToro team highlighted that crypto is now the second most widely-owned asset class for women, second only to cash. This comes from eToro's latest Retail Investor Beat, which surveyed around 10,000 global retail investors in 13 countries.
eToro is a trading platform however I have never used it but the data they have shared is good to know. I too believe that crypto is here to stay and whenever I meet my friends who are in crypto, we discuss crypto every time. This helps me to learn and understand more through knowledge sharing. Some people still don't believe in crypto and even think that it has no value and is like a bubble that can burst anytime. This does not bother me anymore because it's not new to me now.
I enjoy my crypto journey and with the hive, I have learned a lot. I hope that in the next few years, more women will choose crypto as a preferred investment instrument and that will bring more value and price appreciation to the crypto segment altogether. So the future of crypto is bright and even now it's not late to enter and start building for the future.
Thank you so much
Stay Safe
Posted Using LeoFinance Beta
---
---