Difficult to obtain everything in Splinterlands......
Splinterlands has been one of the most successful project in HIVE blockchain. The amount of trust and faith in the team and the game has allowed them to successfully complete recent few presales. Two of these presales were completed almost instantly. One of those presale took couple of towers. But dang even in this bear market people jumping in on this presales are indeed exciting.
---
Before moving forward some current stats about Splinterlands
24H Market Volume : 107,736 sales / $116,561

Active Rentals : 3,905,823 / $11,465 daily amount

Splinterlands Cards Market Cap : $96,468,120

Riftwatchers : 2,275,627 Packs Remaining

Validator Node : 4,995 Remaining Tranche 2

RUNICORE : Awaiting printing

Tower Defense : 1,741,356 Packs Remaining
---
Now what would it take me to participate in all of the above mentions investments. One and only thing which has stopped me all this time is MONEEEEEEyyyyyy. If only there was additional money for me to invest I would have driven them most of it into all these investments.
---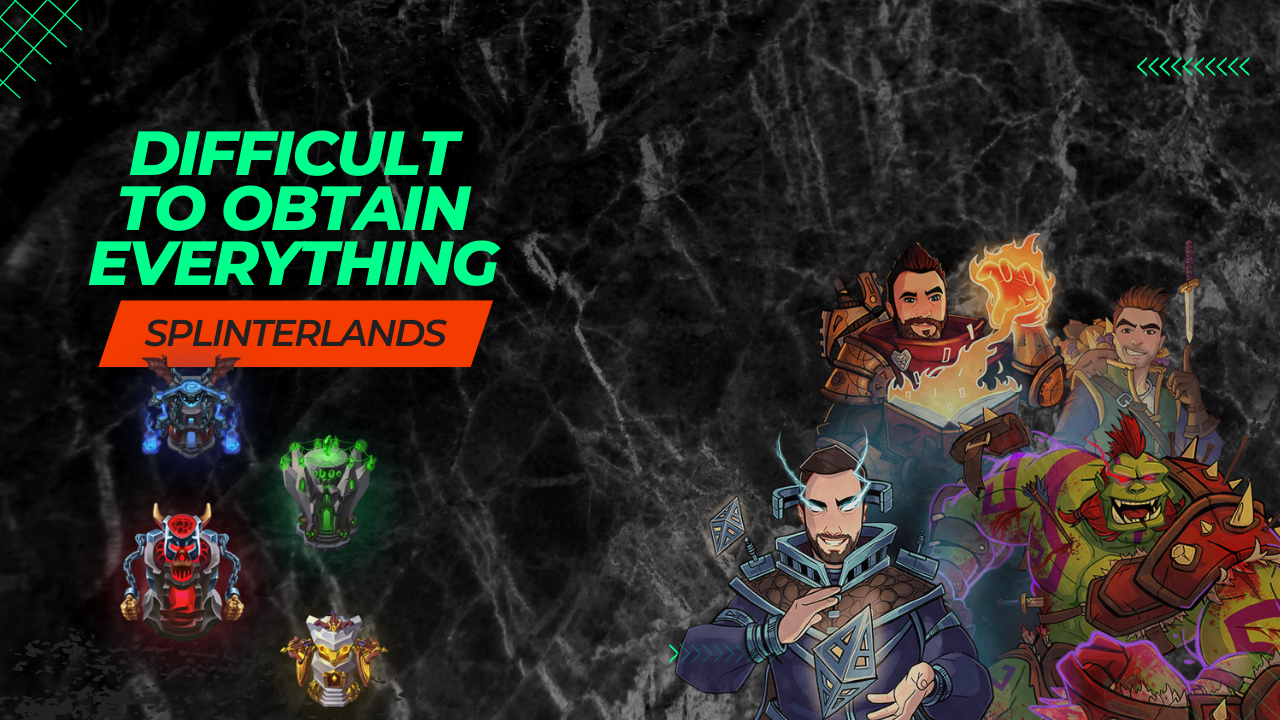 ---
Why these madness of investment?
---
As according to the past almost every assets of Splinterlands has seen the bright light at the end of the tunnel. To be honest all these presales and updates are happening too fast. Yes, it made things riled up for couple of days and I am pretty sure Splinterlands will bring something up in the coming days as well. But I am also awaiting for all the promises that have been made by the team. Most of them are indeed coming into fruition.
---
For starters in terms of validators node, the voucher and SPS rewards have already started. And I must say the those lucky people who made it to tranche 1 they are enjoying their everyday stash of SPS and vouchers. I really wish these to go on for a very long time. If that happens than it would be one of my best investments in crypto so far.
---
Well, since I was not able to dive into Riftwatchers I kind of felt bad. Since most of the cards in this set are high mana cards and so far the reactions from the OG players have been positive. And in the coming days the implementation of high mana games would change this scenario as well. So I am guessing these cards will be a must needed cards if these new changes are to be made in the coming days. Have you seen the legendary card prices for this set. It is indeed exciting and from what I have been noticing the price might not come down that much. Instead we might see a rise of price when the riftwatchers gets sold out.
---
Plot
---
One of the most awaited phase in splinterlands. In fact, once the launch of plot is announced, everything will change for the economy of Splinterlands. I missed a magical chance for getting into these plot when the sale was made. Although, I had no other option back than so regretting that is not really wise at this point. But can you see what happened to its price during this month? Yeah it almost doubled in price and I just noticed it as I was making a comment on an authors post. Tbh I would have been able to purchase couple of them during the start of this month. I also had enough Swap.Hive to purchase them as well. But just becuase I was busy with other stuffs this land asset kind of completely went out of my mind. Since I have nodes in my account, I suppose I will be needing lands as well in order to make proper use of the node.
---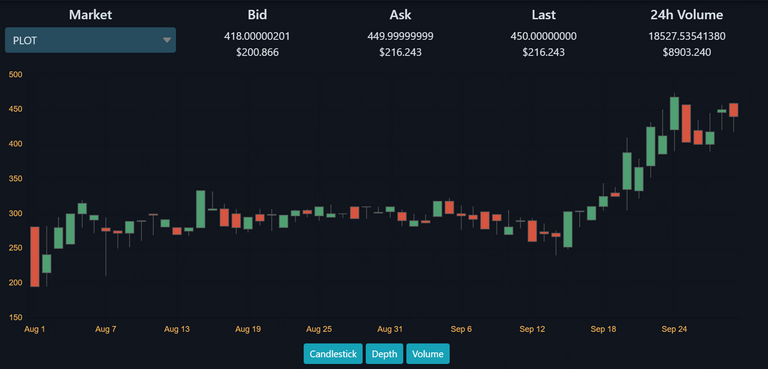 ---
In this down market I could have easily swapped and buy back more plots in the future. Damn for not being attentive to these details! Next Time PLOT, next time I am going to grab you!
---
While it is too much!
---
It is literally difficult to keep an eye on everything which is happening in Splinterlands. The price is SPS is quite low compared to its ATH. So grabbing some cheap SPS is also on the to do list of mine. DEC is under pegged atm, so there is a chance of making some quick money
when DEC gets to pegged value once again. Since packs are running out slowly, need to grab them as well. Not to forget HIVE, it is also declining in price. So how can we forget about that as well. This is why obtaining money is a must in this bear market. We need to be sure to make the best use of this opportunity laid to us.
---
What happens if things goes sideways?
---
Well, crypto is such a place where anything can happen at any given time. But when you see the history and upcoming projects developed by the team it gives positive aspect about the whole scenario. For starters Splinterlands has some great venture capitalist backing them up. Some very good whales are involved in the game who are loving the approach made the team. While a dedicated community with active players and that number is increasing. While as soon as the Node gets launched one step closer to decentralization would be done. So oeverall, nothing worse seems to be happening atm. Which is why I suppose everyone is going deep into splinterlands.
---
If you were given $100k to invest in HIVE blockchain, what would have been added in your purchase list?
---
FYI: This post is not any sort of financial advice. I am just leaving my thoughts regarding my POV towards the game!
---
---
Best regards
Rehan
---

Posted Using LeoFinance Beta
---
---