Financial Freedom ||| Money, Crypto....
Aside from various explanations, being able to afford the lifestyle which you seek without any sort of hassle, can eventually be referred as financial freedom!
---
Enough money in your savings, no debts at your back, different revenue streams of income, no stress what else should I need! Perfect lifestyle to stay happy and enjoy life with family and friends at all times. Apparently, it is easier said than done! There are various surveys which reflects the fact, where people go into depression due to not being able to live peacefully. One of the prime reason revolving this issue is somehow related to money. Whatever may people say but MONEY is an essential resource to have at your disposal, whenever you need!
---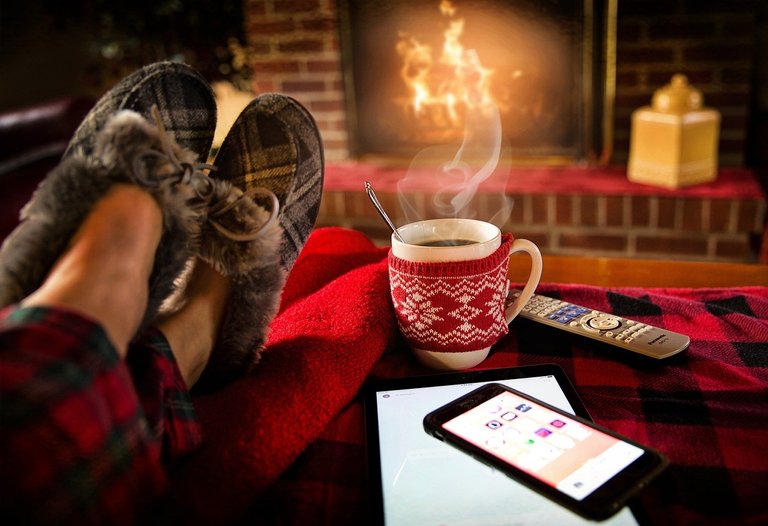 Image source
---
Starting from the bottom and not knowing where to start from, is one of the obstacle to the very first step of financial freedom. So better get started with the mindset to make thyself free from any of the hassle which has been pulling your leg from going forward. MINDSET of reaching to a target after a day, week, month or even year/s should allow you to start your journey towards financial freedom. A lot will happen, people around you will let you down, those who you knew will stop you from going forward, many people's faces will be uncovered but the best thing among these facts would be, you will know who to trust and who your true friends are! I got that feeling and now I know how it really feels;)
---
What's next! Analyze whatever situation you are at. What I believe is, I should know at what situation I am currently at? How much money do I need in order to get out of the hassle? This includes all the debts (small/big), monthly bills and all the money related problems which I have! Once that is done, now time to count how much money do I have at the moment. Does not matter how small that is. Savings, accounts, bonds, crypto and anything else which you might feel like you have your savings at. Count them all! I was surprised while I was doing that. As I had no idea I had some backups which went out from my mind. I am glad I did that count. Yes, it was frustrating for me. As I did not have enough to get out of this problem. But what it did was it allowed to create a plan for myself. Like what I need to do? How am I going to implement my next strategy? How much time I had? And so on. Thus the grinding and hassle started to forge my path forward.
---
FIND WAYS to generate revenue! Well, sitting idle is not going to change anything. Which is why I started doing whatever I can. By that I mean the tasks which I am able to perform with my skills, I have started working on those and estimated everything which I will do over the period of time. This does includes HIVE and other HIVE related tasks and some of my physical work station as well. Due to this initiative you are seeing my posts in HIVE popping up more often nowadays. Either way I must admit HIVE has been one of the best possible change for myself over the course of years. I can not thank enough for all the opportunities HIVE has brought to me over the course of years. Time to give it back and make a long term vision with HIVE. It will take a lot of time but we need to start somewhere isn't it?
---
DEBT FREE it is one of the curse which we all need to get rid of. For whatever reason we got into debt, I hope it was worth it but it is better to get rid of all the debts at your disposal. As it will hault progress in certain opportunities which you will have during present times. What I am doing at present is taking care of small debts. One of the prime reason behind it is, I can be satisfied over the course, as I will know I am progressing over the time. Last week I was able to pay off a $1000 debt. Believe me it felt amazing! Now it feels like my work has got more efficiency. I am working smoothly by getting to know one of my debt has been taken care of. Although, a long way to go but it is a start. Find ways to deal with the small debts and slowly start saving for the big ones. It helps, trust me!
---
Invest, yes even if you do not have sufficient amount but do invest. Here, I precisely I am referring, invest in your health. I have seen plenty of people who goes into depression due to these debts and so on. Which is why, it is necessary to invest in thyself. Thus only than you are going to get better output for yourself. In the past I neglected that so much, which is why my out put at some point came down to zero. Which I do regret. But we learn from everything and improve our self over the time.
---
All in all what I am trying to say, DEBT, MONEY ISSUES, Mental Stress everything is good. As you will probably find no one without at least one of those above issues. Which is why, we have to deal with them from where we are. It takes a lot of time to be honest. But once we get out of everything we just keep on repeating the steps which we did to overcome everything and walk towards the life that we have dreamt of. It is not Impossible but I have to be honest, it is going to be nerve wrecking but all of it is worth it! I hope you become financially free over the course of your time!
---
---
Best regards
Rehan
---

Posted Using LeoFinance Beta
---
---