Grinding in the Battle Field.....
Today has been quite fruitful, in terms of my Hive activities! Overall crypto market is in bullish mood today. We finally saw BTC crossing the 27k mark and still showing some bullish signs. Which is making the altcoins to react along with its price movement. Well, today I have been playing Splinterlands and I enjoyed few matches. That's because I was not expecting the outcome and sudden changes in the game flow does gives chills while playing the game.


The first match which I would like to share was the match with scattershot rule set, aka AIMLESS. The ruleset implies to the rule of This monster's attacks hit a random enemy target. There you go! This sure was going to be exciting and I wanted to see what actually happens with the selected monsters that I have decided to play in the game for me.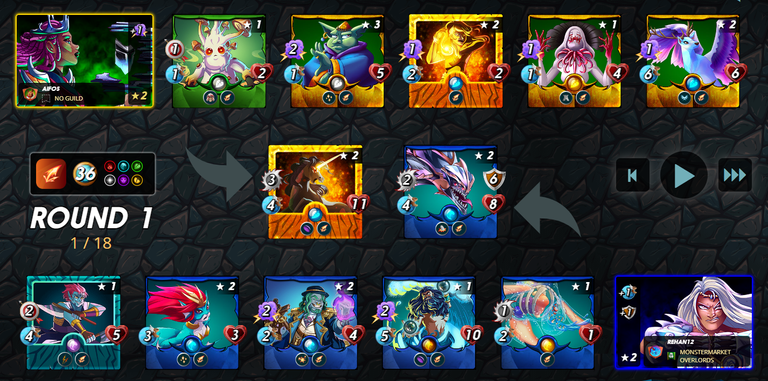 Battle


I was sort of excited to see what my Axemaster would do. As it has double strike and the way it attacks it is going to make a difference. It overall dis not disappoint me as well. On the other hand, I was also excited about Riverboat Captain. With his double magic attack and blast I was wondering which monsters he would go after. Well, I was also expecting my opponent would come up with similar strategy of magic attack. Hence, I came up with Diemonshark as tank and backing him up with Torrent Fiend. Also it would act as a decoy, which will be able to withstand some attacks from the enemy, which would give me a decent chance to attack the other monsters. The plan went all, that I must say!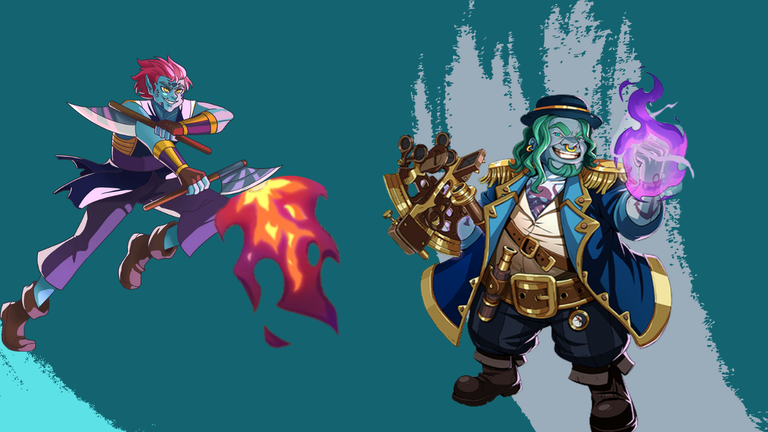 It is no doubt, Quora Towershead, is one of the most aggressive and utilized card in the game. She can turn over the plot of the game very rapidly in her favor. While I still do not own this card and needless to say, it would be one of the best card to obtain in possession, that's for certain. While lets get on to this game play and figure out, how she can perform under certain rule set.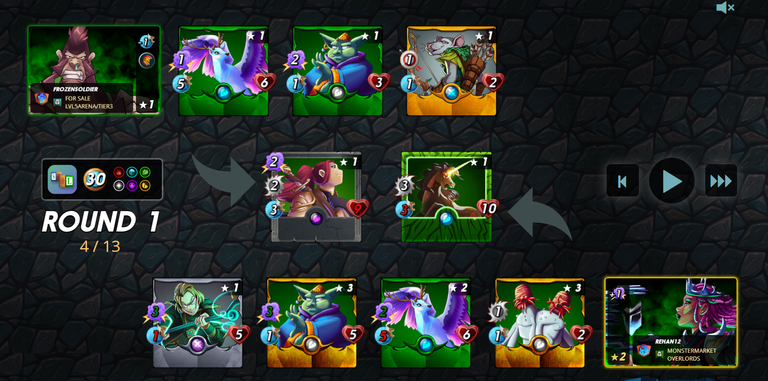 Battle LINK


In this match, the rule was Monsters loose all abilities aka Back to Basics. I went with the flow and choose the magic deck with full fledged attack on my opponent. A tank with most speed and melee attack along with high life, unicorn mustang seemed perfect to me. Coming to the next few cards, I went with Regal Peryton, Goblin and Magi of Chaos. Their combined attack of magic did the work for me.
While the scenario would have been a lot different, if only Quora had all her abilities. Like, I would have been devastated by her only in the match. The outcome of the match would have been already decided by her actions lol. Everything has a weakness, I suppose her in here is not being able to use her full power gives her the loose end.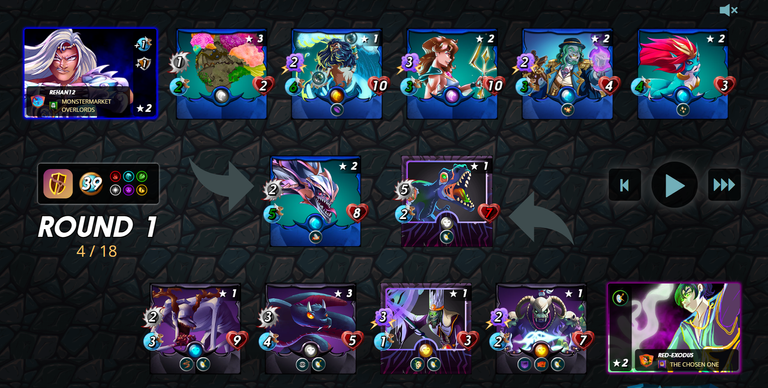 Battle Link
At first glance, I felt like I am literally screwed. As I was thinking before submitting my team, I would go full swing with magic attack as it will do direct damage to my opponent's health of monsters, since there are no shield as rule set in the game. But seems like my opponent read my mind literally in the easiest way possible. But never mind, let me dive in and just move along with the flow. Most of my monsters were taken away due to the reflection ability provided by the opponents summoner.
As a result, I sort of gave up on the battle at a point. But little did I know the VOID ability and the speed would come out this handy in the match. Literally the life savor in this scenario. Yep, I am talking about Djinn Osanus, this card is the reason why I won the game. Well, rest of the monsters sure perform their tasks but he was the hero of the match. Well, if you watch the match, I am pretty sure you would know what I actually mean.


I enjoyed playing the matches and yeah its a learning curve for me. A long way to go but this sure is getting better as time is passing by. Let me know, which battle seemed interesting to you, in the comments below!


---
---
Best regards
Rehan
---
Want to play & earn from Splinterlands

---

Posted Using LeoFinance Alpha
---
---