I tried to Stop Myself but.......
I had to get them........
---
It has been an overwhelming journey for Splinterlands during the last couple of weeks. So much has happened over the time! Quite a lot of exciting news have been lurking in the land of Splinterlands. The effect of those news have been finally reflecting on the open market of Splinterlands. Few Key points :
---
Chaos Legion finally sold out

Ripple effect

Caught in FOMO
---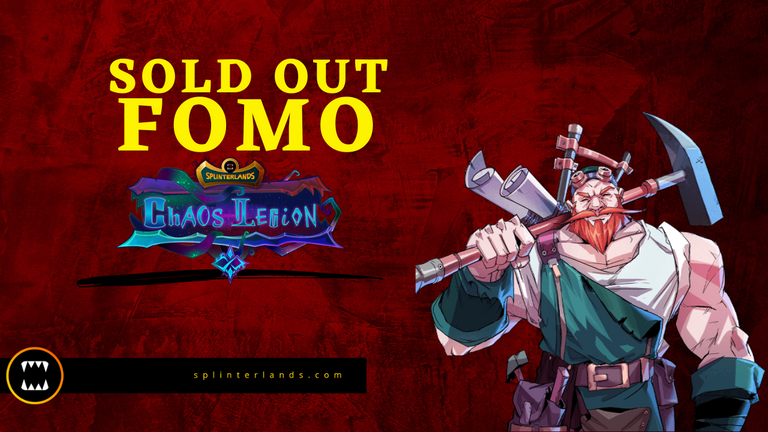 ---
As you may have already seen the news of Chaos legion finally saw the end of its trait. Congratulation to the team of Splinterlands for coming up to this mark. Burning packs, buying packs every person in this game coming together has finally made this come to reality. Or it would have taken much longer time for CL to move out completely.
Yes, officially there is no chaos legion packs available to purchase from the Splinterlands webpage. That is indeed a splendid news to come up with. Although, we have been seeing Aggy riling up the maverick chat for the last few days about CL going to end up soon. Which sort of created a huge buzz and now we are officially out of Chaos Legion packs.
---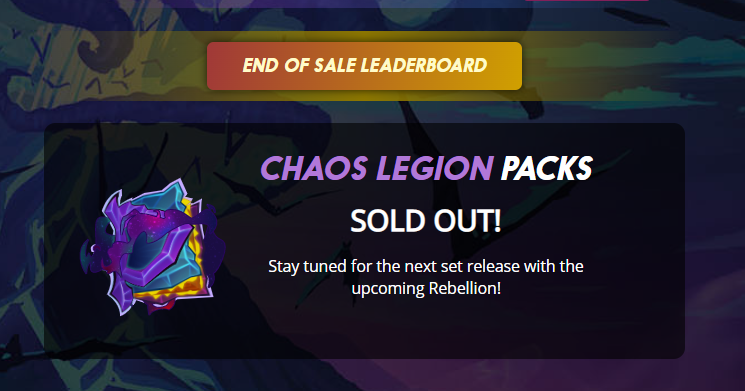 ---
Although, many of us were expecting this packs to take some time to get out of the market but seems like the buzz really did the job. Although, even if the packs are out of the market (official), they are currently available on HIVE-Engine, also available at internal market of Splinterlands .
---
---
The effect of this news has already started to make an instantaneous effect on the overall market of Splinterlands. To begin with, the price of Chaos Legion Packs have already started to rise in a steady manner. So far the price has tanked to $2.6 on HE from $2.3 from the last few days. Also the price has been hanging over $2.7 in the internal market of Splinterlands. This was somehow expected.
---
Not only that but the price of cards is going to increase in the coming days and it sure will impact the overall eco system of Splinterlands. I was expecting this to happen few more weeks later as I might have had a chance to collect some cards before this price hike. But nothing can be done I suppose.
---
Whenever a certain asset of Splinterlands comes to and end of supply that asset seem to attract the attention of whole Splinterlands folks. As a result it takes a hit on the price of that asset.
---
---
---
There will come a situation where it will feel like, we are missing the chance to be a part of something cool! Well, guess what, it finally arrived. When Chaos legion was officially sold out, I was in the middle of a conversation with few of my buddies. I literally had no plan upon this end of supply of Chaos Legion set. Since, I already hold few number of packs and I plan on holding them for some time, so I was just expecting to let go of this current situation.
---
BUT
---
My hands were literally itching, my mind was saying me to be a part of this current scenario and get some packs from the secondary market. On the other hand my wallet was saying me, it is sort of impossible to be a part of this chaotic moment lolz. Overall, I was sort of in a mixed situation. But like they say, when you are keen on getting something, ultimately there comes a way to forge the path for that task. In this case, it happened to me once again. I somehow managed to get some money from else where and I bought few packs from Hive-engine!
---

---
What do I plan on doing with those packs?
---
I have no idea! Currently, I am going to hold them for some time and if I get some good news up ahead I will probably open them and hold onto cards. Which is I might end up getting some money where I will put up few of those into cards of CL and if that comes up, I might open the packs. But until then I would just keep the packs in my account and if starts to rise, I would probably sell them as well. So fingers crossed onto what actually happens to few of my packs.
---
What about you? Did you do anything during this situation?
---
---
---
Image Sources: Splinterlands and Hive-Engine
---
Best regards
Rehan
---
Want to play & earn from Splinterlands

---
---
---
---
Splex.gg Rental Service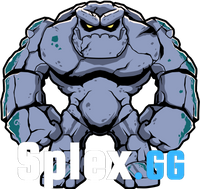 Optimize your time and the return on your Splinterlands assets!
---
---
---
---
---

---
---