Is it high time, to Accumulate?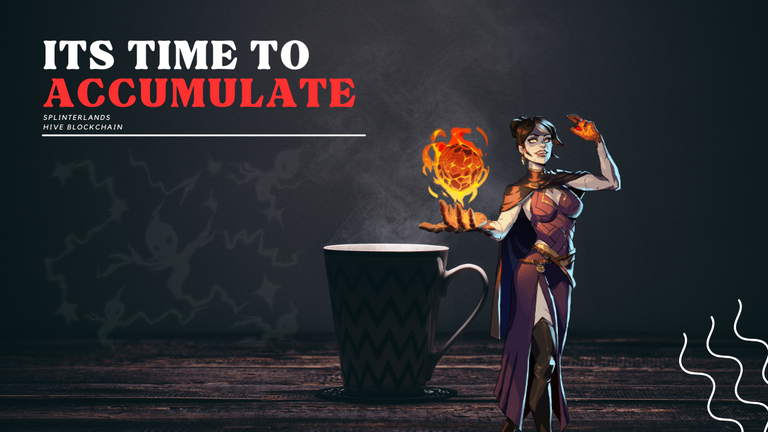 This week has been very crucial for Splinterlands! There has been a lot going on both in the game and in my rl. Which somewhat made it one of the most desired week for me. Where a lot has changed! Due to this week, in the coming days its going to make a lot of difference for me. Can not wait to see what has been cooking up for me! Fingers crossed!
---
One of the most discussed topic, regarding BOT's playing within the game was being discussed almost everywhere in Splinterlands (Discord, HIVE, Twitter). A proposal has been brought up to the community. So far there has been mixed reaction regarding to this topic. Although bots have been a part of the game play for a long period of time. But it does have perks and disadvantages as well. Which is why I am quite anxious to see how the end result would turn out!
---
If you still have not checked the proposal, do check it out!
---
On another note, there was an interesting proposal which got passed few days back! Where it was indicated, the listing of SPS would take place in the coming days by allocating 30 million SPS, to pursue CEX listings. Which is going to happen and as it seems it would implicate a lot of opportunity to those who are holding onto SPS.
But yeah this is probably not a very great time to get listed in an exchange. Tbh if current situation was in a bull run, things would have taken up above the roof for Splinterlands. But since we are nowhere close to bull run, I do have the doubt that this pump that is incoming, will not sustain like it was suppose to. And who knows we might get another chance to make this sort of proposal. But either way, since the proposal is passed, I am sort of excited to see, how it is going to turn out in the next few weeks.
---
SPS is being traded at close to $0.025. It does looks pretty cheap atm. Which is why considering the event which is to arrive in the coming weeks, accumulating some SPS does sounds very intriguing. Which is why, I have been collecting SPS on a regular basis. I intend to get to the goal of 500k SPS in the next coming weeks. Yup, it is a much more difficult task, said than done! But it could really work out very good for in the long term. I would increase my staking balance and would just enjoy the ROI as we move forward.
---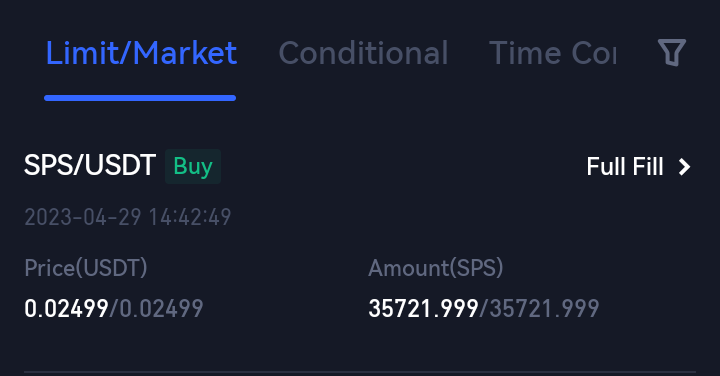 ---
---
The difficulties that I have faced during the purchase!
---
According to coingecko, SPS is listed upon multiple exchanges. But the fact which has been bugging me a lot is the volume that is close to nowhere that I have expected. If one is going to buy/sell SPS in a big chunk they will literally shake the whole market in a glimpse. I do agree, there is a much needed liquidity to get out of this crisis. But at what cost?
---

---
Top CEX listing could eventually bring some focus to the game. Which is much needed at this point. Since, the bear market has been going on for such a long time, we need outside investments to survive. Not only that, adoption is a much needed resource at this point of the time.
---
Not to forget about HIVE!
---
Hive has not shown us any recent pump during the last few weeks! I suppose, we can expect a pump any time soon. Which is why gathering some HIVE along the way! I do love these small pumps and buy back are often more exciting than ever! During the last pump, I was just a spectator! This time it is going to be a different scenario! Although, it is just a speculation based on previous events! Fingers crossed!
---
Splinterlands has much to offer us in the long term scenario. But since things are getting complicated with all the updates and more and more artifacts getting introduced in the game, it is going to be difficult for new users to get on board. I hope it does not happen btw! As without adoption, a project might get to see the light at the end of the tunnel.
---
I am still investing into Splinterlands. As I do have faith in the team members of the game and the ever loving community, which has shown countless support to this game, since its inception. I am looking forward to my efforts getting rewarded in long term!
---
---
Best regards
Rehan
---
Want to play & earn from Splinterlands

---
---

Posted Using LeoFinance Beta
---
---