Jaflong! Where river and mountains meets the SKY!!
Sylhet has been one of the most mesmerizing part of my country! Tourist places, culture, environment, almost everything is best suited and perfect for a person to live at. Being in the city for so long it has been my pleasure to roam around different parts of it. Some of those moments were remarkably mesmerizing, while some were unexpected. But every time while exploring, I was able to find something new and another page of my life was written down with the magic of traveling. Today, let me take you to one of the most famous place of Sylhet known as "JAFLONG". Stay Tuned!!
---
JAFLONG
---
Jaflong is a tourist's dream place to be at because of its natural habitat, tropical mountains and rainforests. Located in Gowainghat Upazila of Sylhet District. The most picky part which will make you excited, is the way it divides Bangladesh and India. It is just at the border of both these countries. In a way, you can be at both these countries at a time. But not that much, as border guards of both the countries are there 24/7 protecting their respective borders at all times.
---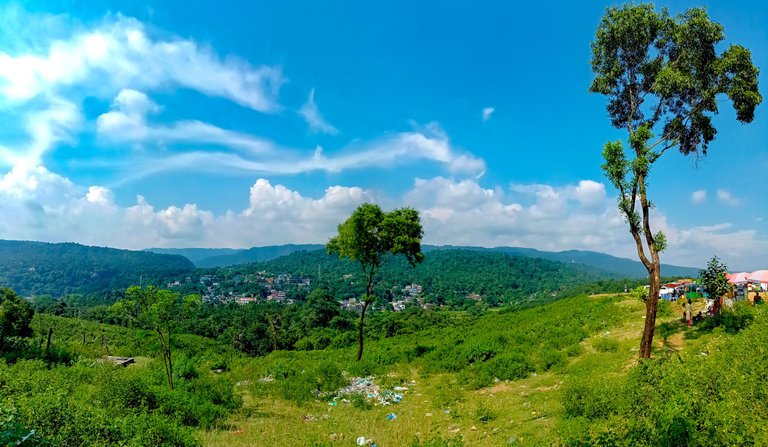 ---
---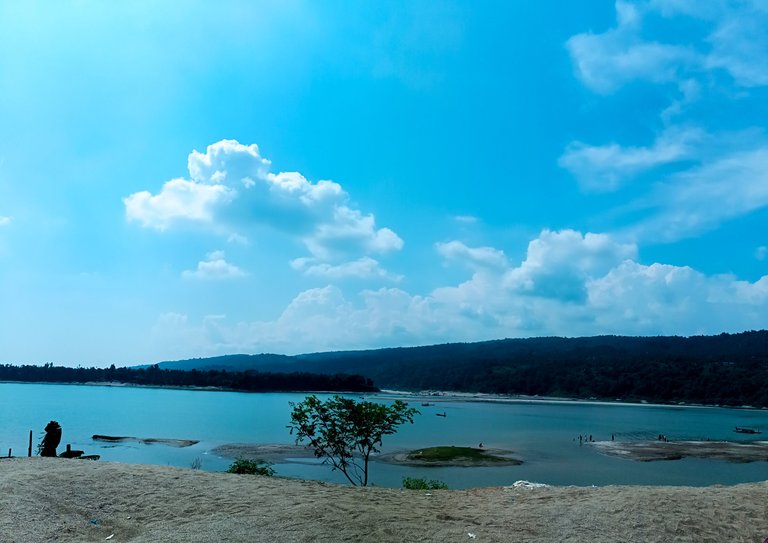 ---
---
It takes almost 2 hours to reach Jaflong from the heart of Sylhet city (Bandar point). You may take your private vehicle or even local transports are available. This time I took one of my private vehicle and it took less than 2 hours. The roads were very clumsy when I visited two years back but this time the roads were perfect and they were not giving any sort of hassle's as we speak. You will feel like this trip was meant to be for you. The views that you will see while traveling, you will feel like you probably have arrived to a different time zone.
---
---
Before I arrive to the final destination, let me show you how the views were while I was making it towards Jaflong!
---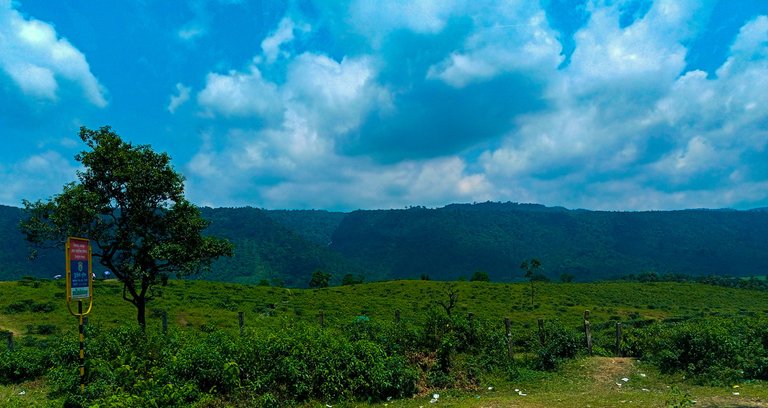 ---
---
Apart from the natural beauty, Jaflong is also famous for its rocks and stones. They are probably one of the best as the streams of water brings a huge supply of rocks and stones from the upside of India. Some of these stones are over ton of weights while some are as small as dots. Jaflong provides a wide variety of these stones, which are often used in building houses and constructions across Sylhet and even outside of Sylhet as well. But some people are misusing these natural fortress and accessing these stones in ways which is harming the natural spots thus the government recently made some strong rules for extracting these natural stones, which has impacted in a positive way for these spots.
---
In the past, there were uncountable numbers of stone excavators and mills in jaflong but due to the restrictions from the government, these number has been reduced and I only saw few while I was moving towards Jaflong. Believe me it was a relief to see that through. The mills are often like the images below. They collect and keep the stones and sands in a place and later sell those to people like us who are in need of these products!
---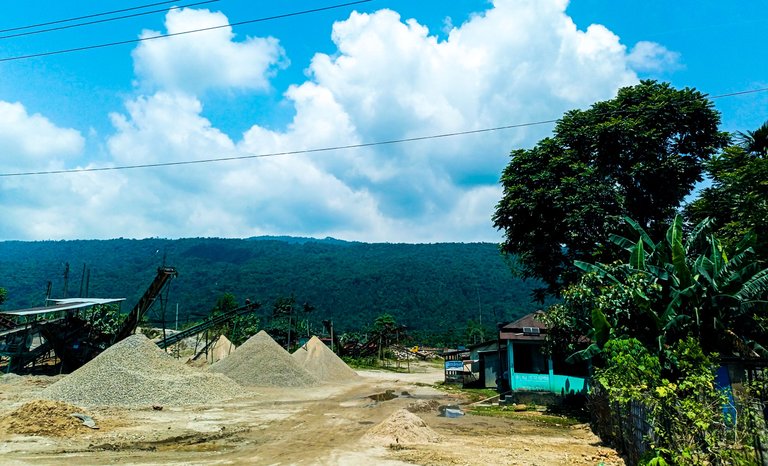 ---
---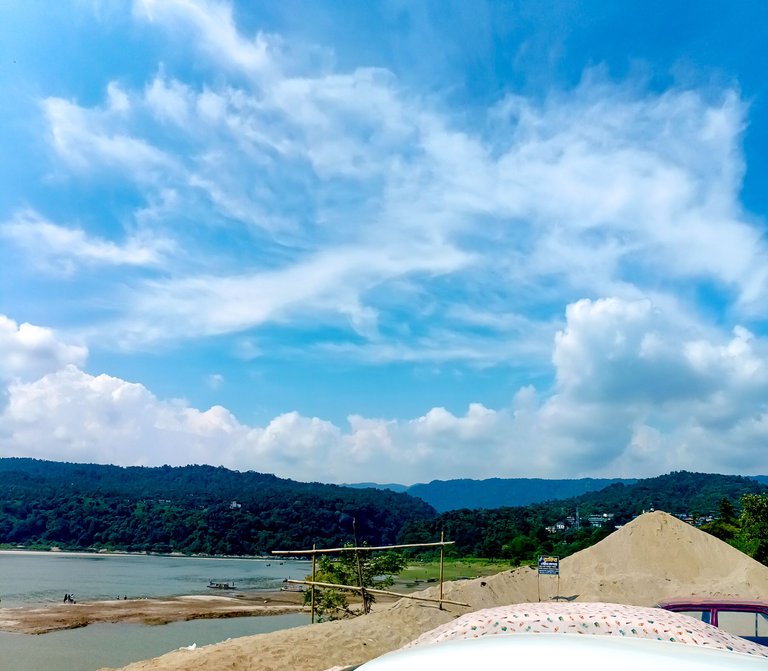 ---
Local Bazaar
---
One other thing which you will notice while entering at the spot of Jaflong, which is the local Bazaar. There are different stalls, where they are selling different types of products which they do claim are form India. These market is on the soil of Bangladesh. The products are not fancy ones but the local items such as different kinds of ornaments, perfumes, food items, chocolates, soaps etc. These you may as well collect as souvenirs for you or your family members. Since, it is a tourist place be sure to bargain as you know, everything is expensive when you are in a tourist place.
---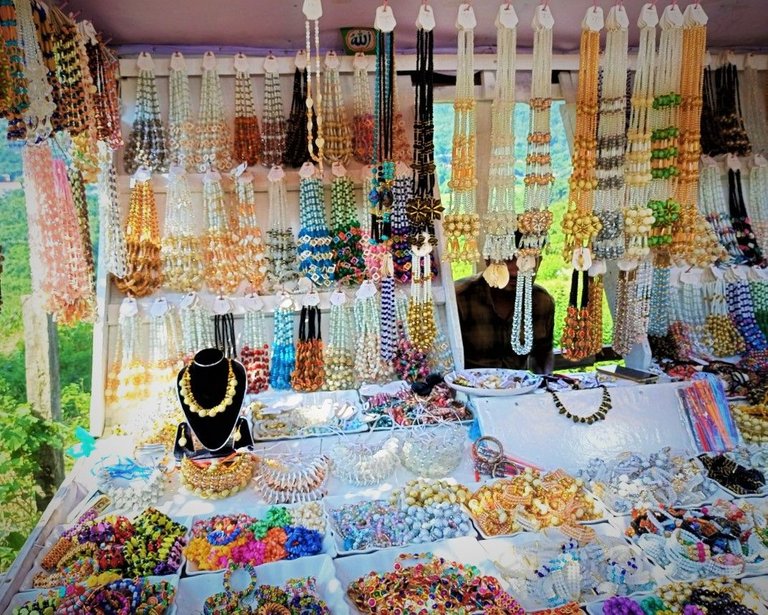 ---
---
Main Attraction
---
This is the place where you will end up with! It was really crowded! Since it was weekend, we end up with surprises. Tbh this covid situation has made people quite restless to stay at home. After all these months, the sudden openings of tourist spots has made people go crazy. In addition to that the weather was unbearable. Since there were no roof or anything just the nature, all what people got was direct sunlight and nothing there to protect them from it. Which is why if you are not able to bear heat than probably this sort of trip is not really for you!
---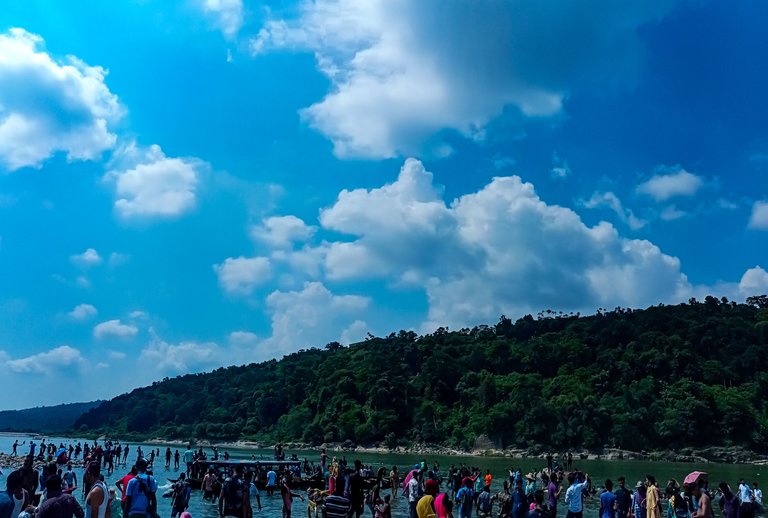 ---

---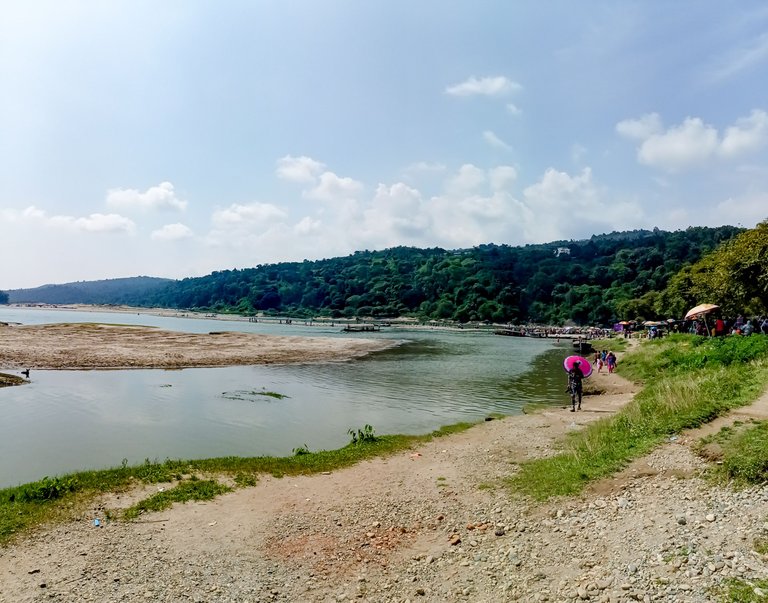 ---
---
View from the TOP
---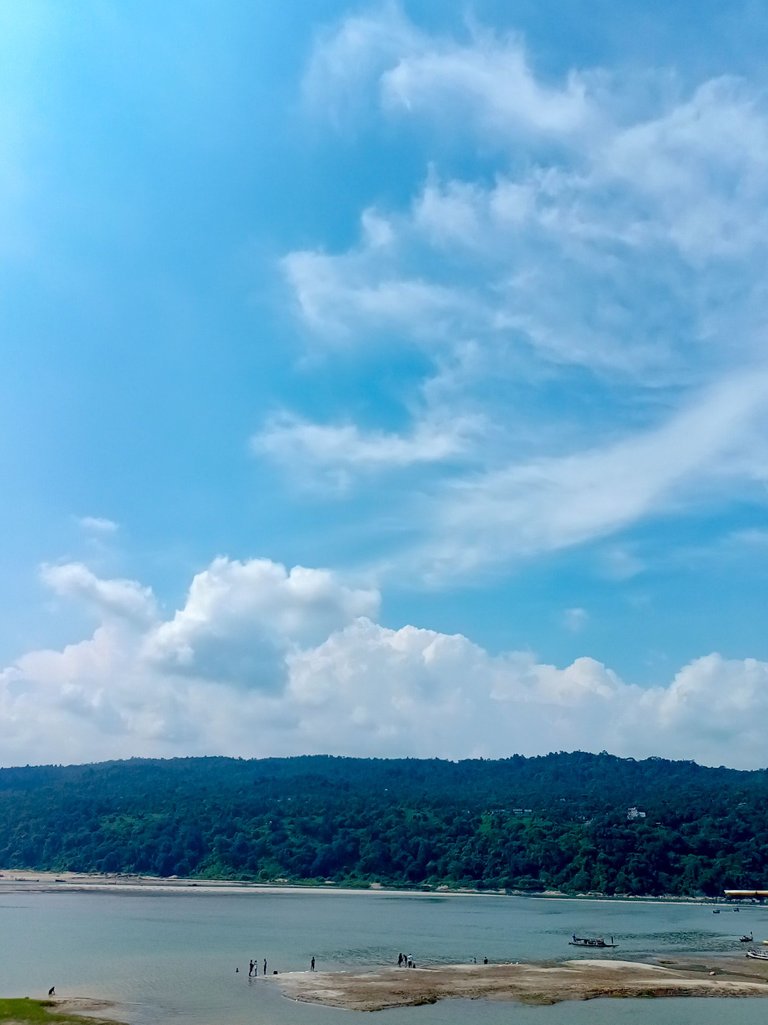 ---
---
Rock Bed
---
Apart from the natural view you will also find this ROCKBED. I had to open my shoe in order to get into the water. This was probably the best feeling of this whole trip! The rock were as if burning lol. As soon as I opened my shoes, my feet felt like as if it was burning. But as soon as I dipped by feet into the water it was an amazing feeling. First of all there was so much heat and the sensation of water really gave a relief. If I had taken an extra pair of clothes, I would have taken a shower out there but my bad.
---
A small incident happened here with me! This is where the border of India and Bangladesh is. I accidentally crossed the border of my country and went into India. And I was constantly hearing the sound of whistle coming from somewhere. But I was not really giving it much of a thought but after some time a local old women (probably Indian), she called out to me and she was saying the indian border guard were whistling towards me. and as soon as I looked up at the top the hill I saw them in a hut. And immediately came back to my own country lol. It was a funny incident indeed!
---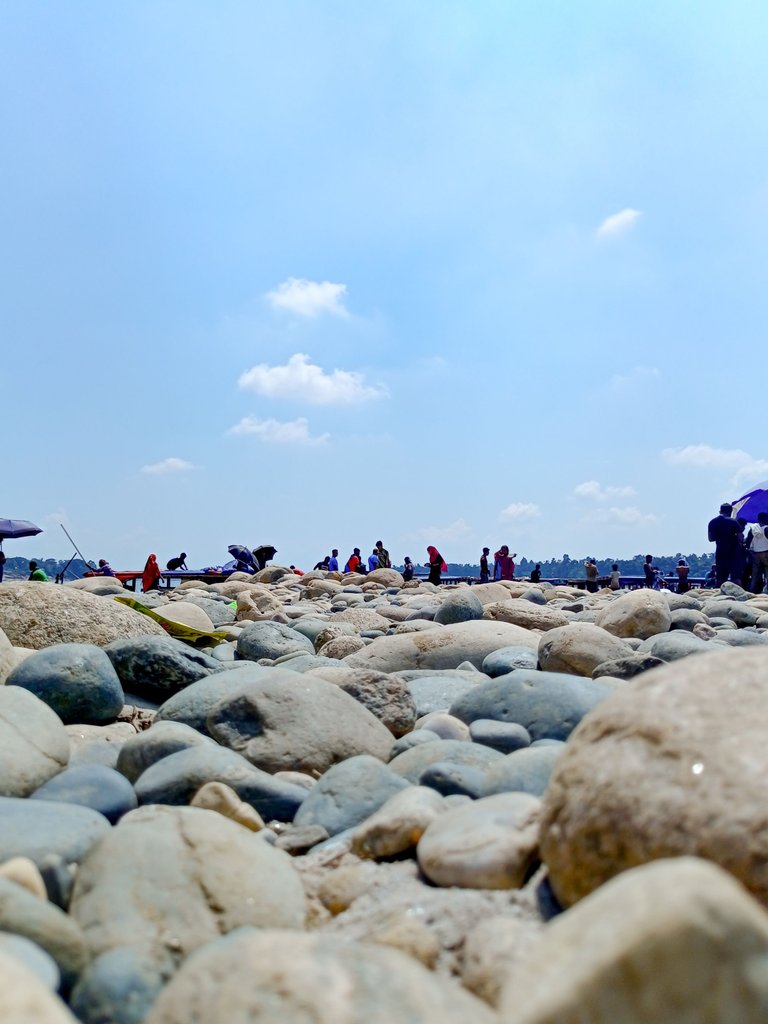 ---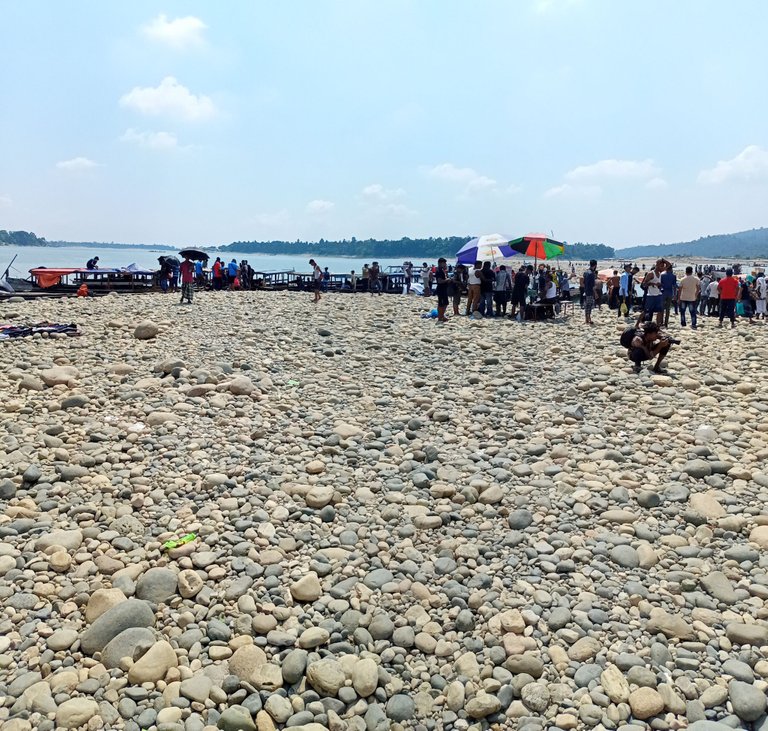 ---
---
---
Boat Trip
---
One of the most fascinating part of this trip is the Boat trip. There are different types of boats available for tourists. You can take these boats and go deep into the river and get some awesome views from there. I was not able to go there which is because the people who were with me most of them had no idea how to swim and neither was I comfortable to take them into deep water. By the looks of people, they sure were enjoying the ride that I must say!
---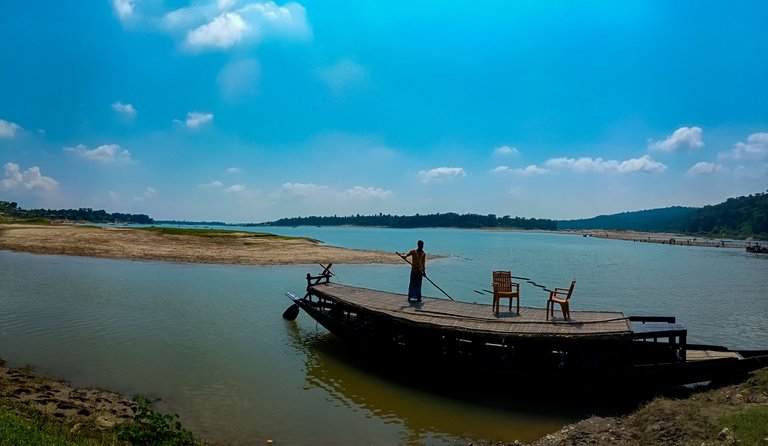 ---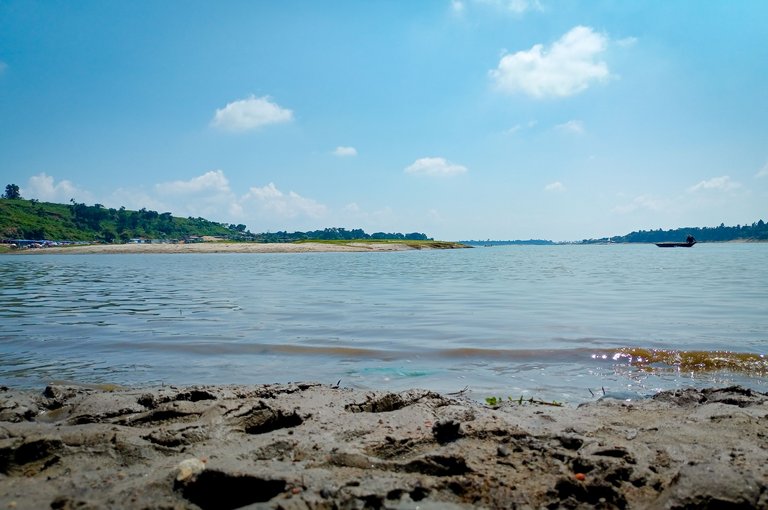 ---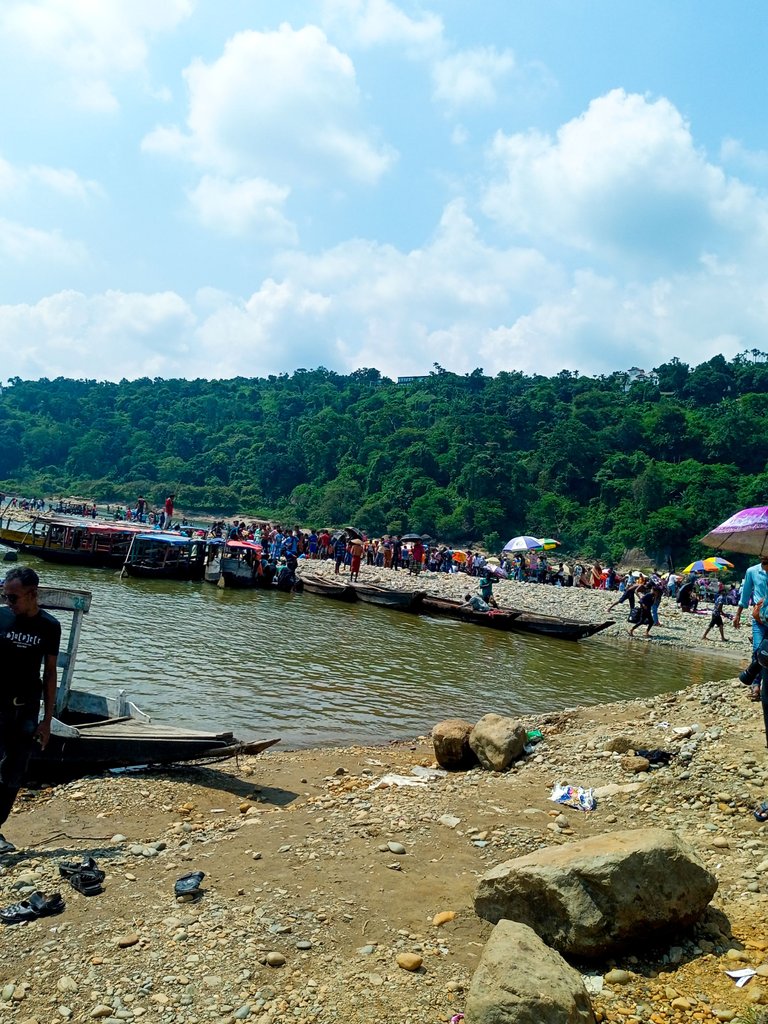 ---
---
---
Overall, if I ever get the chance to visit this place again, I would definitely go there to release some stress from everyday life. And needless to say, I would definitely like to go there with friends or family. As these sort of situations may not last long but the memories would be something to actually look out for. And these memories would be there for life time. And since I am posting on HIVE, they are going to live forever as long as blockchain survives ;) I might as well say, these travel posts will be saved as a diary IN HIVE ;)
---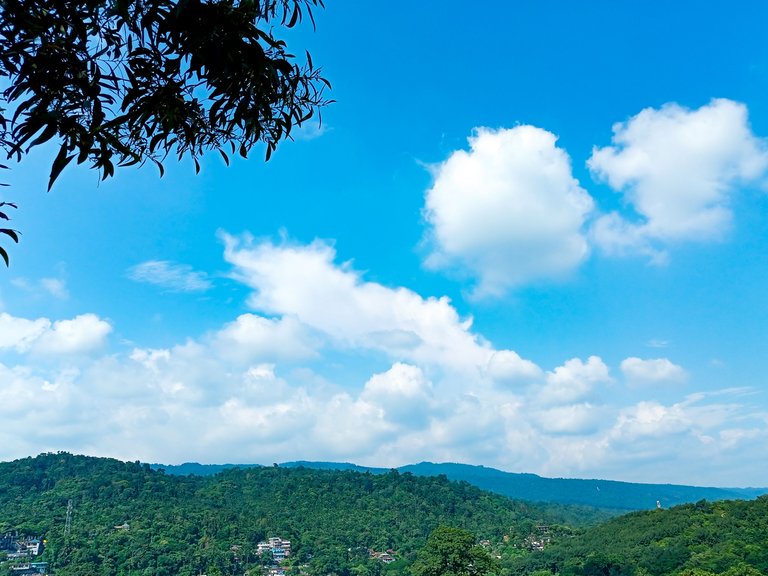 ---
---
Take care and I will see you soon on my next blog! Keep me in your prayers!!
---
"Traveling – it leaves you speechless, then turns you into a storyteller" – Ibn Battuta
---
---
Best regards
Rehan
---

---
---