Making the impossible, come to reality with the help of HIVE..
Cryptocurrency and blockchain technology has been taking many forms over the last couple of years. Some have given this tech, the tag of being a savior of the coming years, while some has pointed fingers to its very existence. Even after all those years, cryptocurrency and the tech behind it has been existing correlatedly with other financial states. As of today, over the span of its existence blockchain technology has adopted to that extent where diminishing its existence is close to impossible.
---
Adoption of blockchain technology into several aspects has opened doors to many impossible pages which were unthinkable few years back. Among many of those aspects, having a decentralized mode of payment has incurred into our life. Which was a much needed mode of payment gateway into our lives. It has shown us that, its possible to do monetary transactions without having a third party involvement into our lives. Upon using that data, various other ways have arrived into our life, which has given us the ability to explore decentralized web3 experience.
---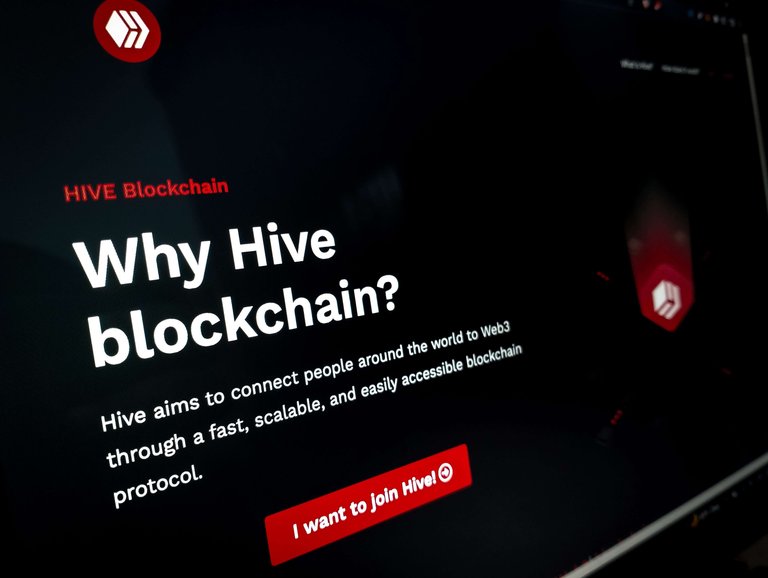 Image source
---
Over the years we have seen what different blockchain has been able to achieve! Some has shown phenomenon approach, while some has been an over statement. Regarding to the fact, taking this mass change into the crowd has been the real challenge all along. With enough time and competence we are here today with massive changes taking place into our way of thinking. As of today due to the implementation of blockchain and cryptocurrency you can do things which were not even into the minds of people few years back. Such as :
---
Staking Protocols

DEX rewards

NFT
& much more.
---
There are people who are gaining the benefits out of this known ways of earnings. With this inventions the way of life has changed for countless people across the globe.
---
HIVE Blockchain
---
Upon exploring different blockchains, HIVE has given something unique to its userbase. Keep in mind, majority of the users gets forgotten when it comes to investments in other blockchains. Which is, if you are not able to invest, you do not seems to own a place in those so called blockchains. But HIVE has started to build something different. In the names/image below, these are the authors who have created contents over the month of January 2023. The rewards are given by the community to these authors, in the form of upvotes on the blockchain of HIVE.
Hive is a Delegated Proof of Stake (DPoS) blockchain that acts as the backbone for a diverse range of dApps and tokenised communities. With fast, free transactions, DPoS allows Hive to continue scaling into the best blockchain for Web3 social dApps and games.(LeoGlossary)
---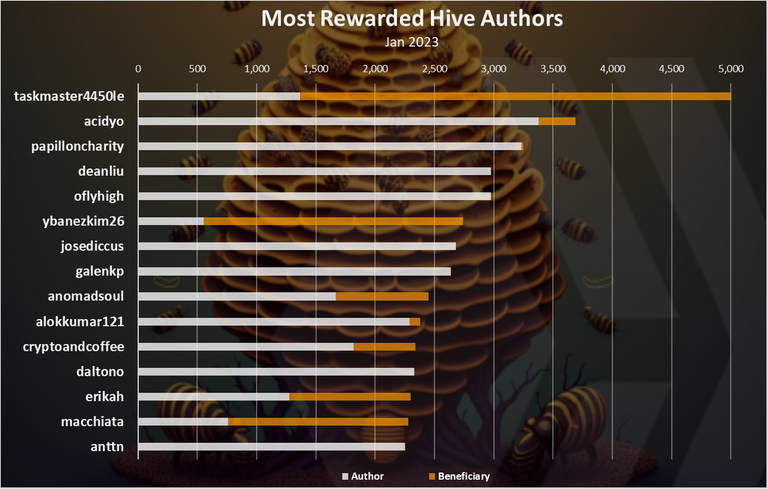 Image source
---
Who would have thought?
---
There would be an opportunity, to share what you have with others and yet get beneficial by doing so. In the chart below, these are the accounts who have curated posts of authors with their Hive-Power. As a return they have gained these HIVE over the span of a month. These upvotes does not affect their HP but it lets work for themselves and build their stake even more as days passes by.
---

Image source
---
What I am trying to say?
---
Blockchains has their own way of doing things in their realm. While HIVE blockchain is particularly different than others. Upon comparing with other platforms it has its unique feature.
---
With one HIVE account, accessing the whole ecosystem of HIVE is a top notch facility. Making a user see what they can accomplish with their stake into the eco-system. Generating rewards is a must mention fact out in here.
---
Rumors!
---
I have seen somewhere given the name of Ponzi Scheme for the mechanism which and how HIVE usually works. I honestly have no idea what to say to that statement. It is either, a huge dummy who claimed that statement or he has no idea what actually a Ponzi scheme is. Well, there will stones thrown to this upcoming GIANT aka HIVE. Things will change for good and all the activities that are being done by the HIVE users will get noticed sooner than later.
---
Recent Activity
---
There are plenty of projects on Hive Blockchain, which are being operated by various people across the globe. The main purpose of these projects are to help people in need. The recent incident which shook the whole world was the earthquake incident. Here is the Post that I was able to be a part of. This is only a part where HIVE is making a difference.
---
Other activities such as blogging, vlogging, playing games such as Splinterlands has also shown possibilities for users to get living by this existence of this blockchain. As a user I have not such a place to exist, where the blockchain takes care of its users, even when you do not have deep pockets.
---
Glad to be a part of this blockchain!
---
---
---
Best regards
Rehan
---
Want to play & earn from Splinterlands

---
---
---
---
Splex.gg Rental Service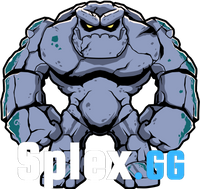 Optimize your time and the return on your Splinterlands assets!
---
---
---
---
---

---
---