My Defi Pet || Play to earn
The latest trend on blockchain is the "play to earn games". We are seeing plenty of games evolving over the time and some of them are doing really great because of hype such as cryptoblades, while some of them have been making people money in a crazy way. Let me share a new play to earn game which is still in develop mode and and who knows this might be a big thing as well.
---
MY DEFI PET
https://mydefipet.com/
---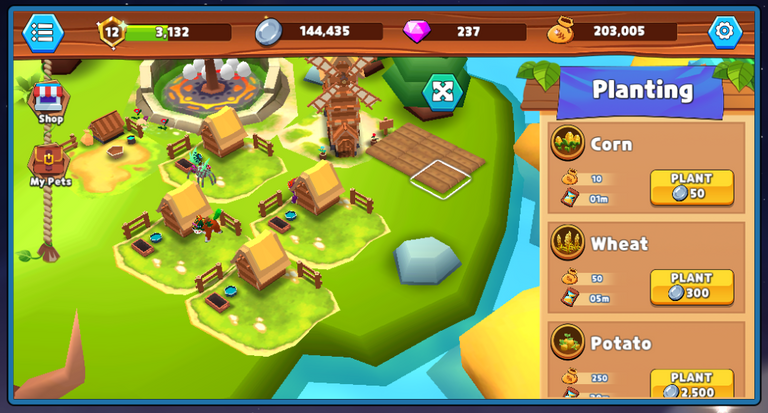 ---
There is nothing interesting going on in this game currently. Which is why it is pretty boring to start with. I still have no idea what I am actually doing. Probably this is what happens when you are in a game at a very early stage. But this is somehow fun when it comes to calculate your daily earnings and to grow your farm the way you want. Let me take you to a tour of my island.
---
Since it's a playto earn game, you are going to have to work for your earnings. Some of the tasks requires you be in touch with your farm, buildings, pets cages and claiming your everyday coins. Few things you are going to need in order to start this game
---
BSC wallet (with some BNB on it)

DPet tokens (You can get them from here)

& some basic knowledge about this game
---
Once you purchase Dpet coin, send them to your BSC wallet. Once that is done, you are going to use Dpet coins to make them your pets. It's pretty easy, visit the game link, connect your BSC wallet and in the Incubator section within the game and you can hatch your egg and get a pet for yourself.
---
---
My Pets
---

---
I invested around $30 in this game. By buying 4 Dpet coins and few dollars worth of BNB.
---
Currently I have four pets and I have no idea which is which. But what I am doing is, using them and generating the in game coins and who knows what they will be worth. But what is starting to worry me is the way they are distributing the gems/coins within the game, it is way too many. Which definitely states that they are going to be worth much less than we can expect. So probably they are just destroying the game IMO.
---
Farming
---
One issue, which has been bugging me is, it will get pretty boring after you plant and collect your harvested plants. As it is really no fun in doing such things. It has been tested before like Dcity and such games. I am pretty not sure how and when they are going to make this game worth it.
---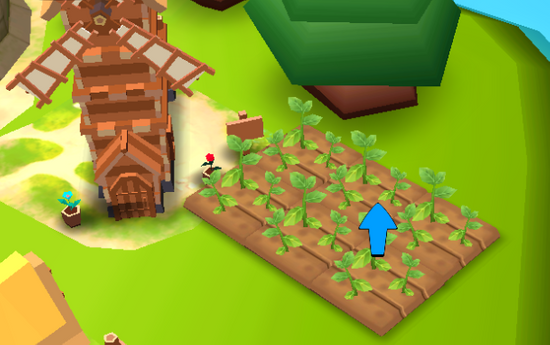 ---
---
This is how you plant seeds and grow plants. Thus you get extra points to get to the next level and also few other gems. There are various types of plants which you can plant and earn. But like I said, it is fun for few days but it gets really boring at a certain stage.
---
Feeding Pets
---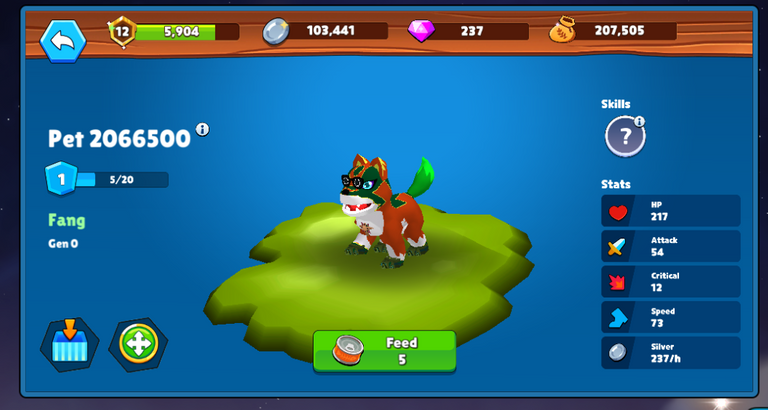 ---
Use food to feed your pets and they will grow in levels. The more levels they acquire the more silver they will mine/create. Quite simple and effective. But like I said the way they are producing the silver, what will be it's worth, that is the main concern!!!
---
Thera re lots of other things as well, like CAGES. where your pets will mine silver. The more valuable cage you have it is better. As it will be able to store more silver. What I did was get 4 cages for four of my pets and I claim the silver twice a day. This way I so not miss any silver and also I can restart the mining without any delay.
---
My overview would be, for the time being it is a waste of time and nothing else lol. But if it ever gets worthy than who knows how much this pets would sell for also who knows their ingame currency would be worth. For now, this is just a gamble. whether or not it will be successful, this is the main question here!! While, as an early adopter this could be a big get in on the game. Who knows!! Till then keep playing and stacking those silvers and other artifacts of the game!!
---
---
Best regards
Rehan
---

---
---