My Splinterlands and GLS journey...

In the recent updates of Genesis League Sports, there was a mention of an airdrop which might take place in the coming days for SPS Validator Node License holders. It was a very appealing news for the the holders of SPS Validator Node holders.
---
Once presale is over, or potentially after a set amount of days (this is TBD, but would be in the span of weeks as opposed to days), the GLX node licenses will be airdropped to SPS node license holders. The structure behind this airdrop is being refined currently - we will have more details on this as soon as we can. GLS Discord
---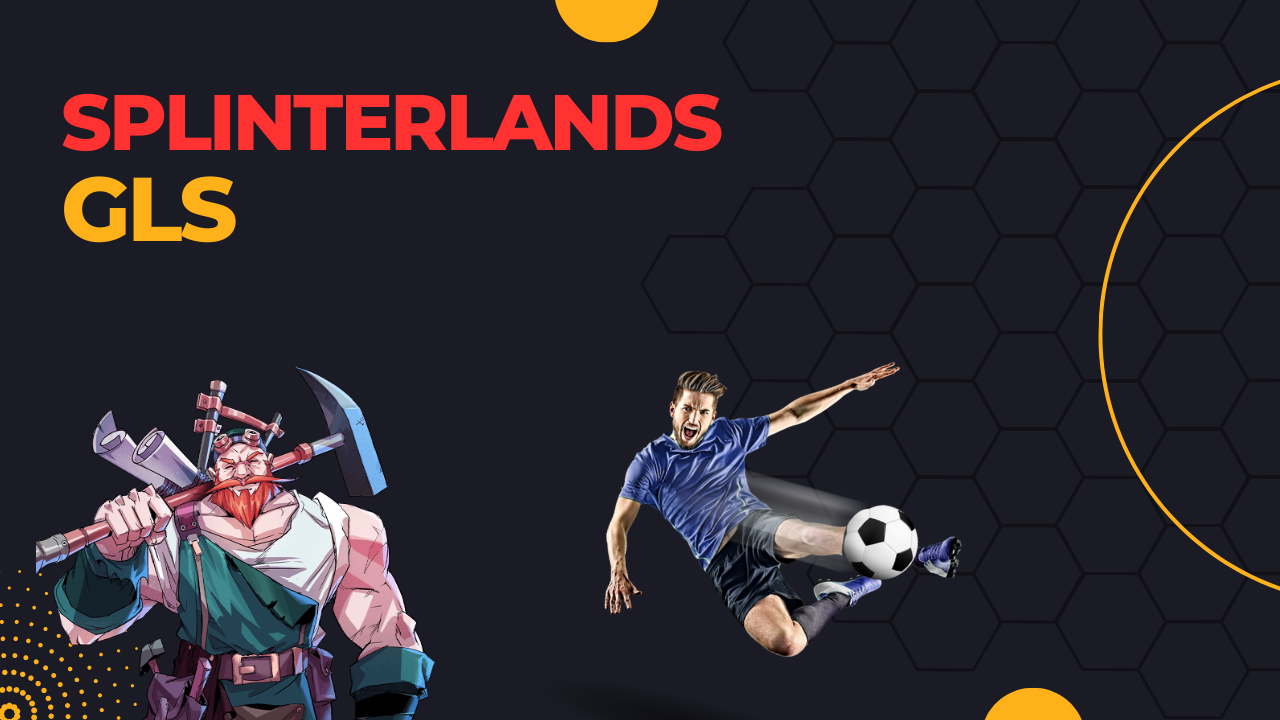 ---
This is a moderate effect directly linked with Splinterlands. Since the team of Splinterlands is behind GLS and actively working upon making it one of the best (second best) game after Splinterlands as a play to earn game available in the market. Giving this airdrop facility to the holders of SPS Node owners is a bonus to influence the early adopters of the game investors. Although, all the details are still to be announced by the team but the excitement still awaits.
---
Nodes are a big investments into the game of Splinterlands. Introducing the node facility in the game of GLS is also going to enhance the overall GLS gaming attributes to a much bigger path. I do like how the funds are going to be used in this GLS Node purchases.
---
The node license sale will act as a large burn sink for GLUSD and subsequently GLX as it is required to burn GLX to obtain GLUSD. The exact revenue allocation percentages for the nodes will be 75% being burned, 15% going to the DAO and 10% of the revenue to the goals company (a portion of this will also be used to purchase tokens, with a priority on using tokens for liquidity pools). GLS Discord
---
---
Richlist of SPS Validator Node License
---
Currently owning a Validator Node License is going to cost TOTAL: 88,198.666 SPS ($2,500 USD) + 500 VOUCHERS from the official web site of Splinterlands. While owning it from the market is going to cost around anywhere between $1000 to $1200 depending on the seller of Nodes.
---
---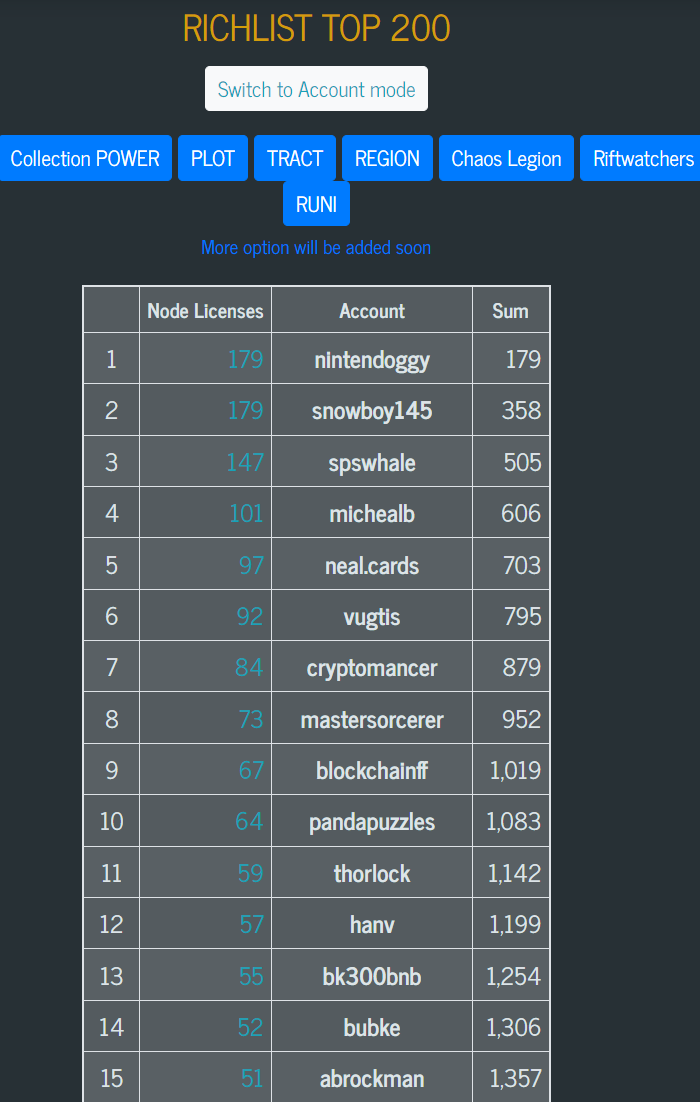 Image source
---
---
Having Future Plans.....
---
Over the last few weeks, I have not been thinking much about GLS. The sole reason behind it was Splinterlands. I was too focused on with Splinterlands and GLS just was not getting in the way. Until, the future plan of GLS came into play and the team is dropping one update another to the community. Making it an option not to miss, as this could be an opportunity of a life time. Since the price of everything is sitting at the bottom. Not a bad investment to make, I should say.
---
---
How much GLX is enough to hold?
---
If I am being honest, I do not really have any idea about it. I do have a plan to hold at the least 100k GLX for the long term. Currently I own 5% of what I am aiming for. I made a detailed post about GLX, do read it here.
---


Image source
---
Why I am optimistic about Nodes?
---
Being a node owner has its privilege's. While talking about Nodes, Gala games have been in this segment for a long time. Their node aspect has been a success. Currently owning a master node of Gala will cost any one approximately $96k USDT. That is a very large sum to acquire in order to get the all the privilege's of GALA network.
---

---
Splinterlands Validator Nodes can reach that state of Gala games or even surpass them in the coming years. When things settle a little bit. Such as the governance and the implement of nodes actually hit the market and we actually get to see the whole advantages of owning a node in the eco system of Splinterlands.
---
Rewards coming the way as long as the game exists and just by the thought of having a passive income generator is making me exited. Although, it is going to be a long way ahead of us and it is going to take a lot of patience to hold during this time.
---
---
I currently own two validator Node License of SPS. Well fingers crossed on how the team will evaluate the airdrop ratio of GLX Nodes. If things gets out of hand, such as owning an X amount of SPS node will allow you to be eligible, and if that X amount is big than what I hold, I need to find a different strategy. Well, eagerly waiting for that announcement to hit the community. Fingers crossed!
---
---
Best regards
Rehan
---
Want to play & earn from Splinterlands

---
---
---
---
Splex.gg Rental Service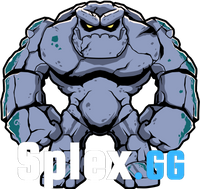 Optimize your time and the return on your Splinterlands assets!
---
---
---

Posted Using LeoFinance Alpha
---
---