Perks of being an early supporter of a project...
There are few lessons which I was able to learn from crypto space. Being an early adopter has its advantage. Over the years there were multiple times on several projects, I was able to take the benefit of those early starts. Likewise, there has been obstacles on getting on board with projects which I thought could give me outstanding returns but my financial statements or in some scenarios my guts did not allow me to jump in on those so called projects! Lets talk about an early project Genesis League Sports. There are multiple reasons why I am on board on investing on this project also, why I am thinking long term with my investments!
---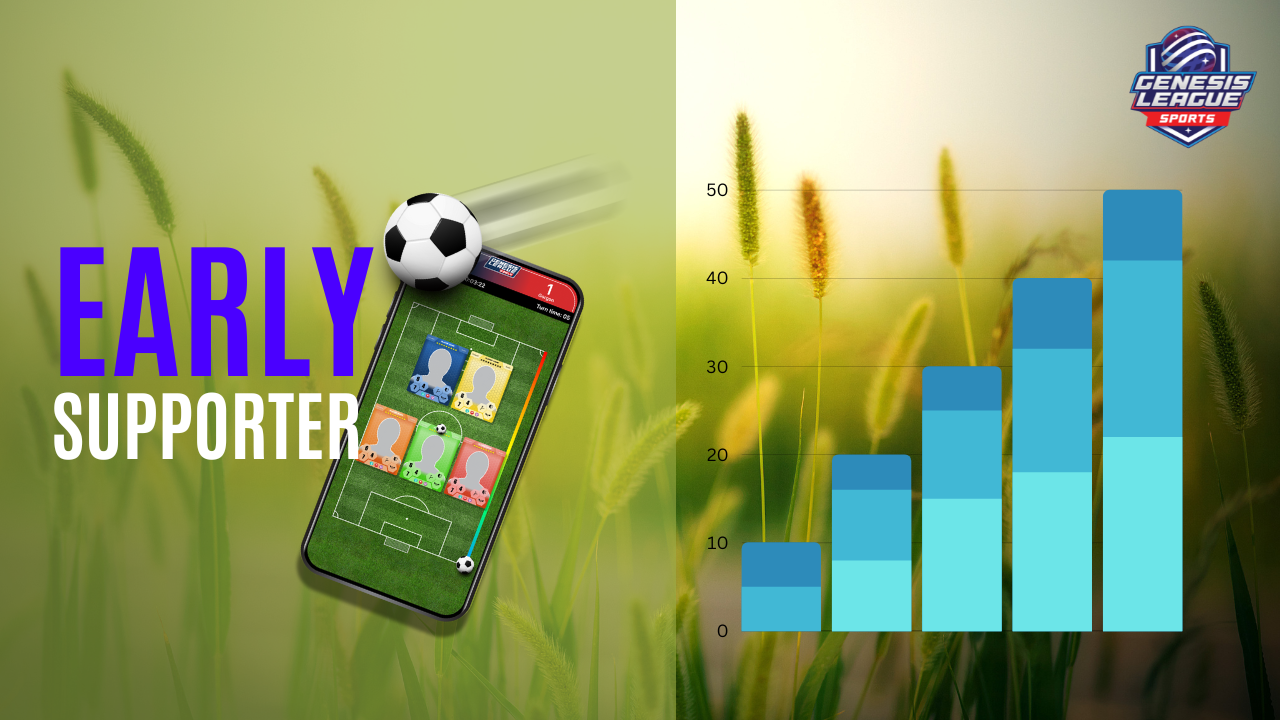 ---
Sustainability
---
One of the reason the sustainability, which is usually taken into consideration upon investing into an early project. With the vision, which it was created, will it be able to survive? Once that stage is over, how will community react upon it? Next step would arrive, how long this project will last? How valuable it is going to be? And apart all these a lot of other facts are related out in here.
---
Once all of the above answers are perfected, next arrives the opportunity! Since, in early stages there are lots of if's and but related there comes lucrative opportunities. Being and early investor has its perks.
---
GLS
---
It has an early predecessor which seems to be doing quite a handy job in convincing its investors to go deep into their pockets in whatever new gems gets introduced within the game, aka I'm talking about Splinterlands. If I consider being an investor in Splinterlands, almost every one of my assets has gone up in its value. Yes, there are few which has been neglecting in its price but if I consider the ROI on other assets, this is simply overwhelming.
---


Image source
---
Some of those packs (previous editions), which were introduced two dollars or little more they are being sold at a staggering amounts to this date on different markets. This is not for one edition of the Splinterlands assets but has happened for almost every set of cards which were introduced in the game. Since, Chaos Legion is also on the verge of getting sold out, who knows what is awaiting for this set.
---
FYI, packs were being distributed as everyday rewards during the early stage of the game. Just imagine how things were for Splinterlands during its early days.
---
Since Genesis league Sports is on the stage of development, we might expect something similar to come along the way as rewards during the early stage of the game. Fingers crossed!
---
Early Perks
---
Since, there are rewards involved being an early investor into a new project, there are risk ratios regarding to it as well. If the project does not get to see the desired outcome all of the money, efforts does go to waste.
---
The rewards have already started to flow in for early investors of the play to earn, game Genesis League Sports. 180% APR, for staking GLX into the game, that is one of the best available return that I am getting for staking my GLX token into the game. When it began (staking reward) it started with full blaze and I have been staking from the start. I took some profit out and bought back from the market once the prize settled down.
---


Image source
---
This APR will not last for long. As people are staking GLX everyday and getting some decent amount of ROI, this APR is going to fall down in the coming days. GLX current price is much cheaper from when it started. Maybe in couple of years we will see this game reaching to a new heights and who knows this $0.035 worth of token could eventually cross HIVE itself at some point!
---
Although, next in line is the process of GLS validator licenses which is to arrive pretty soon. Being an investor of Splinterlands, there is going to be an airdrop happening to Splinterlands node license purchasers. Another perk of being an early investor. Basically, this can be considered as free money for those people! Voilaaaaa!!!!
---
Here are some of benefits of getting in on early on GLS. Buying packs at a discount along the phase of 2023. This is going to be interesting. Since chaos legion packs are being burned because of huge supply, than just thinking how would this supply handle in the market. Although, this is completely different than Splinterlands, I am assuming things would go pretty good. Just time will say, how the outcome is going to be for all the investors and the game.
---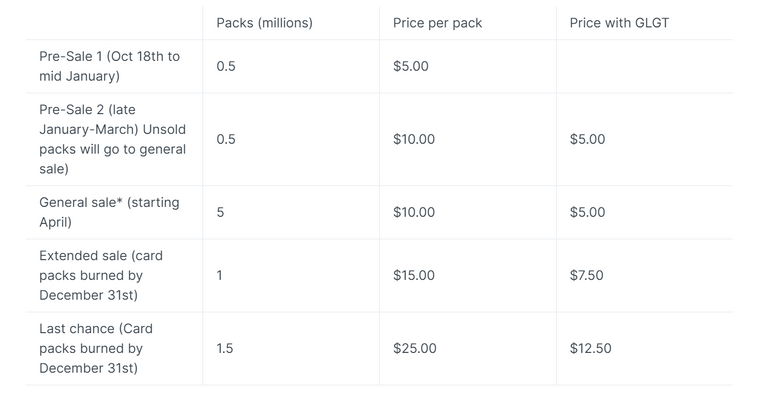 Image source
---
Nothing is certain! The effect of the game, is going to be seen once it hits the floor. The acceptance is going to decide the future of the game. Judging by the previous attempts made by the team of Splinterlands, I suppose we are going to see another quite fabulous edition of play to earn game in the eco system of blockchain gaming. Looking forward to the coming days!
---
---
This post is not any sort of financial advice! DYOR!
---
Best regards
Rehan
---
Want to play & earn from Splinterlands

---
---
---
---
Splex.gg Rental Service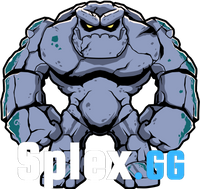 Optimize your time and the return on your Splinterlands assets!
---
---
---
---

Posted Using LeoFinance Beta
---
---