Presumptions about Crypto....
The world of crypto is like a mystery to several human. Some find it corruptive, some prefer it as a scam! While there are few exceptions who refers to crypto as a solution to the future economy!
---
Over the years, crypto has been entitled with various names and forms. Although, most of the assumptions were made via different sources(who had no clue about crypto) and those so called sources/people never intended going deep into the technology behind it and they had no intention of bringing changes to the usual monetary system and make everything transparent from top to bottom. The technology and currencies built upon it were given a false accusation even today by many governments across the globe. Its as if a new born baby's fate has been determined by a group of people by just seeing the baby's form and color. I wish I had better explanation than this!
---


Image source
---
What makes Crypto to have this much focus?
---
There are some very generic thoughts that I would like to lay out in this paragraph. To start with, an average graduate person's salary in my country would probably be around $300-$400 monthly. While it is quite impossible to get these sort of jobs by a normal person. Thus the number of jobless people are increasing everyday. By going through several phases of depression people try finding alternate ways to make survival. This is where crypto and other valid sources arrives in their lives.
---
Influence of others : When you see your friend is earning a very handsome amount doing things other than a regular job, your curiosity seemingly increases. In my case it was a person who was earning pretty good from trading crypto and utilizing funds from other sources. Since I had no fund at my disposal, I was more interested in crypto! Thus slowly I entered crypto. Although, I am not among those people who sees someone's victory and thinks I can do it as well. As because I believe everyone's story is different. Everyone has their own path to forge. So what I am good at, someone else might not be good at that, it does goes vice versa.
But I always say to myself, "Let's try it!" If I do not get successful than at least I will learn something along the way. This curiosity has led my way to Steemit and now HIVE! All because of this curiosity I ended up here. I am writing and you are reading, just because I was curious how this platform actually works!
---
FYI: I do not want to take this post outside of crypto as there are indeed various good and bad ways to earn money without doing any job or business.
---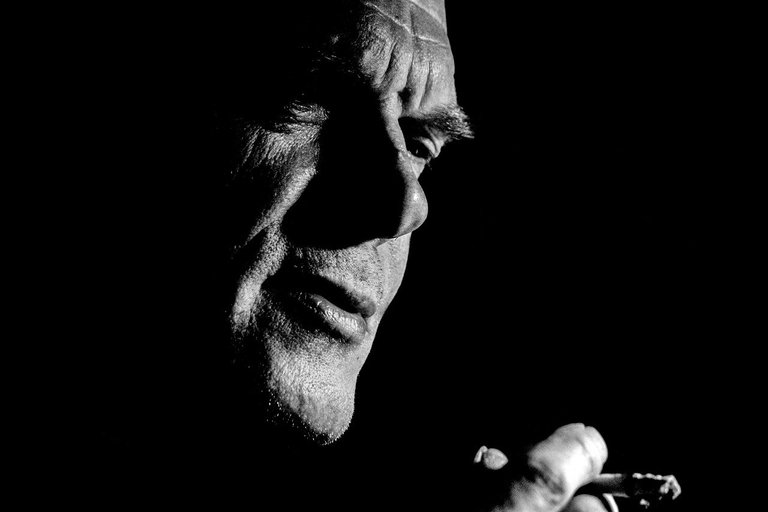 Image source
---
I am stating this fact because I have seen and witnessed the issue of these sort of influence. As there are still people who have close to zero knowledge about crypto. And when they discover there is a way to get rich quicker than the usual job/business they dive in crypto with everything they have. Thus 99.99% of these people loose what they have in crypto ending up blaming crypto and regretting it for the rest of their life.
---
In this list of influencers the top position would be secured by
YOUTUBERS : There are some of these Youtubers who gives out wrong information or provoke innocent people in investing on crypto and gives them false hope about get rich quick scheme. Thus they invest and the end result is all known by us. I am not saying all the crypto Youtubers are evil or anything like that, I am just saying because of some countable Youtubers this whole crypto industry is getting a bad name.
As a matter of fact, YOUTUBE has been a library for me. I learned and cleared most of my doubts from this place. So its is a double edged sword and we should be aware what we are doing out in here.
---
Someone you know : This category is quite common. You know someone who has invested in crypto and you get curious and without doing any sorts of proper research you jump in crypto, thinking of earning some quick money but instead you end up loosing even what you have. I wish people could be more vigilant about your steps and think more than once or even hundred times before starting a new phase in their life.
---
So called GURUS : I am not sure how many groups I have added myself into. It would be too many I suppose. Some groups were paid and some unpaid. But believe me 99.99% of those were pure scams. These so called gurus will hide themselves in internet without disclosing their identity and just gives out signals and information with 99% probability. And at every signals their last few words impresses me even more. Be cautious with your money, we are not responsible for any loss you make. LOLOLOLOL.......So you are aware that this trade can get wrong than why take my money from me and put that at risk. Such unworthy people!
---
All I am saying is, CRYPTO is not something to invest upon, unless you yourself know what you are doing. Educate yourself, do not presume that you are going to get rich in here just by that! As there are countless people who have done that in the past. Now they have no idea what to do with their life. Just scour the internet, you will find hundreds and thousands of article such as this.
---
Crypto has made several people's lives. They are happy and living a peaceful life. Although, there will be misuses of technology and its resources. It is upto us how we utilize that opportunity which is in such an early stage. Just be sure what you are getting into. Not only in crypto but in also other situations in your life. Better be safe than sorry.
---
These are some of the basic reasons why crypto is hated by many out there. Although, government seem to say they have other reasons to cripple crypto in various countries. Let's not go there today and leave this topic for another day.
---
---
Best regards
Rehan
---

Posted Using LeoFinance Beta
---
---