Travel to World's largest Sea Beach.....
If there is any task which would reluctantly make you feel better, I would probably recommend TRAVELING! I was able to figure it out after getting out of my comfort zone. To be honest, I am glad that I did!
---
I usually love the out put of traveling! It helps in relaxing, get out of everyday stress and definitely allows to get some peace of mind, which we do seem to need once in a while. Well, this time the destination which I went for was the COX'S Bazar! The world's largest sea beach! The feel of being on the world's largest natural sea beach was pretty much enough to make me rile up for the trip. This time the trip was with my friends and brothers (who are like my friends).
---
Cox's Bazar Sea Beach, during Sunset
---
---
Since the trip was a budget trip, we took all the necessary steps to make it as minimalize as possible. Which made it even more exciting. For starters, from my city to Cox's bazar we decided to take Train, instead of Bus. As it was affordable and since we will be travelling at night, it would be wise to choose the train over bus. Also not to forget, there are other facilities to avail during night time which is not really possible in Bus. It took almost 12 hours to reach to Chittagong. From there we had to take a bus which took almost another six hours to reach to Cox's bazar.
---
View from the living room
---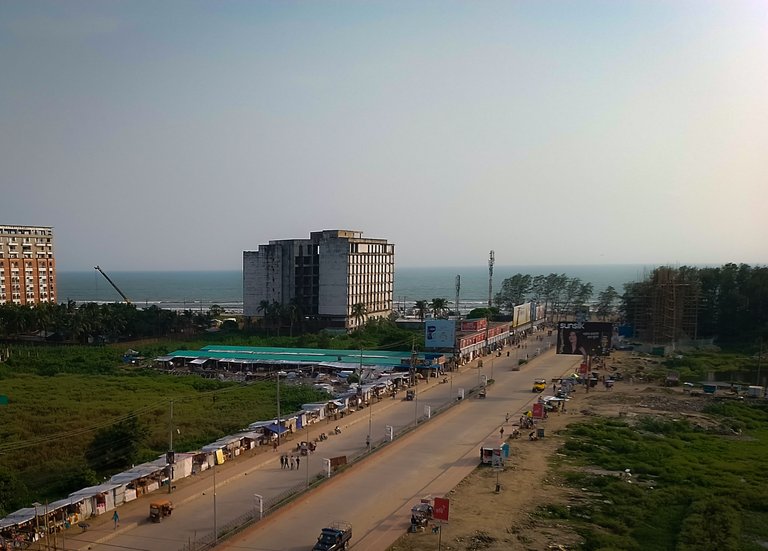 After searching a lot of the local hotels, this was the best suited hotel for us to stay with the view of the ocean. We did not take much time to get fresh and went out for the beach. As if it was calling us out to get there ASAP! As soon as we reached to the beach it was perfect. People were spotted having fun. Some where drenching themselves in the water, while some were walking, vendors everywhere and the sound of water of the ocean was astounding. As if, it was growling and allowing its presence to be known.
---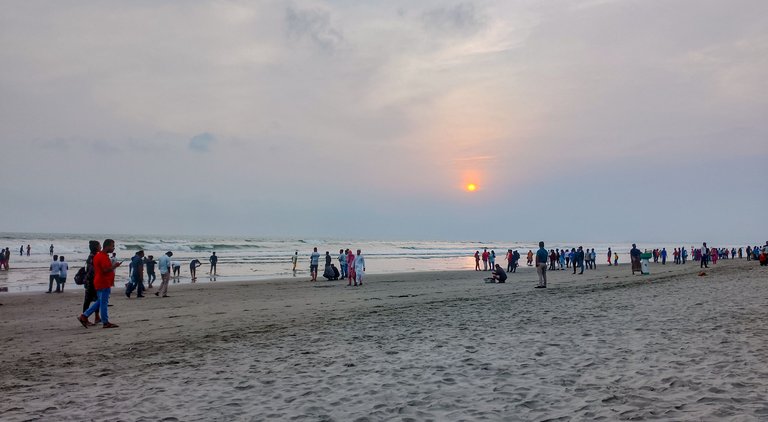 ---
We all were excited and as we got little late due to bus journey, we were able to witness the beauty of the evening of beach. I for one started walking with my bare feet on the beach. As I wanted to take the full fledge feeling of walking down the path of the world's largest sea beach. I must say, it was a great feeling.
---
Although, I was quite fed up with the water out at this sea beach. Just to say, there are quite a lot of beaches out in Cox's bazar. Since the sea beach is 120 kilometers long, it would be funny enough to just have one beach to hang around. This beach is close to local places and most of the hotels are out here which is why this place beach has the most tourist hence the water was almost dirty and it was sort of black. So kind of messy out there.
---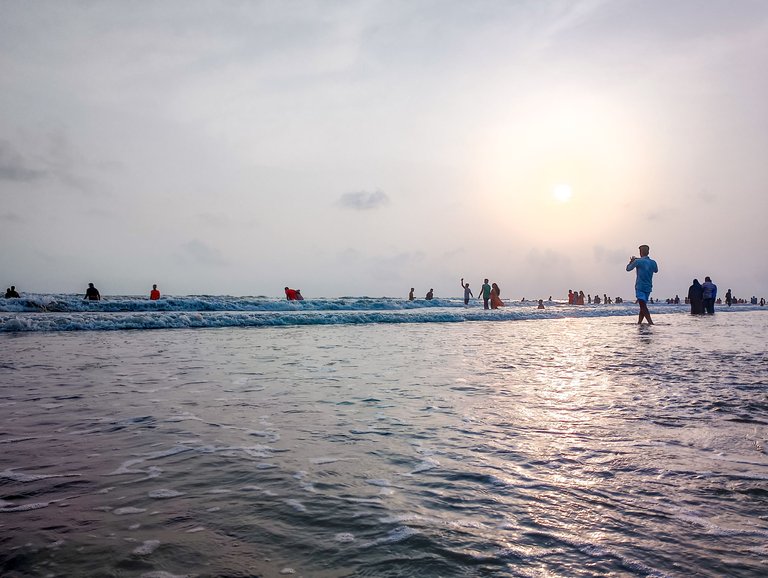 ---
Sit & watch the ocean!
---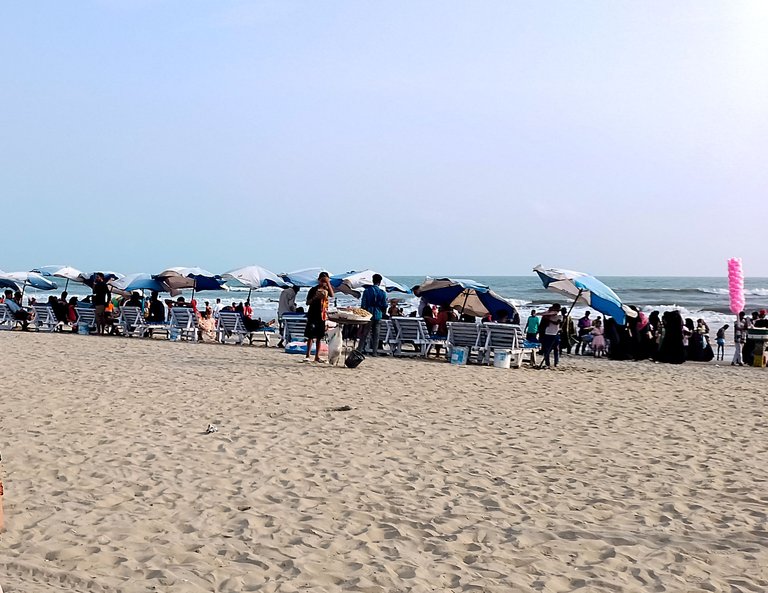 ---
While, we wanted to go into the water but to be honest the waves were too high and some of us can not swim. So there was it! While those who were able to swim they did go as much they could and had the most fun out in there. While some tourist were very much into adventures. They did go as far as they could. And honestly, it was kinda scary to see the waves coming at full speed and hitting the shores.
---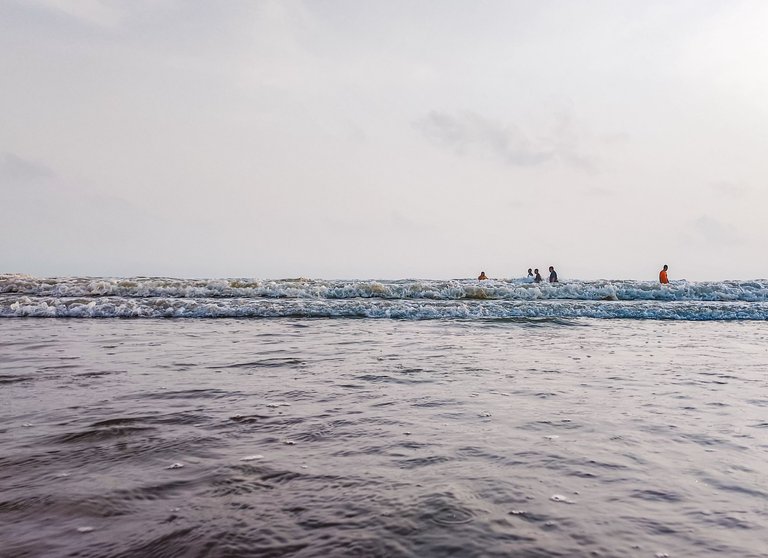 ---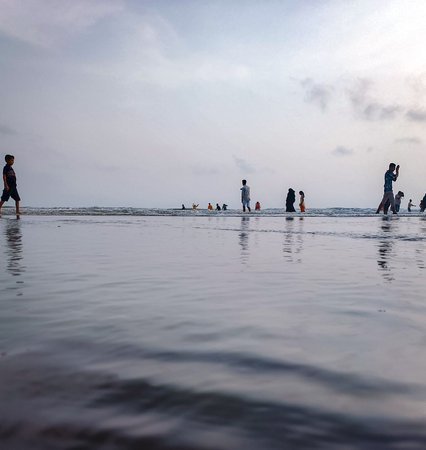 While taking image I had to take several shots. Like I said the waves were kind of big and the speed was more than usual as the people were saying. And my phone is also not water proof, which is why I had to take precaution to not wet my phone. After getting several shots and not getting my phone wet it was kinda success! And I am also happy with the results. Although, in the next visit I must need to have a water proof camera no matter what. Probably an action camera might get me the shot which I seek!
---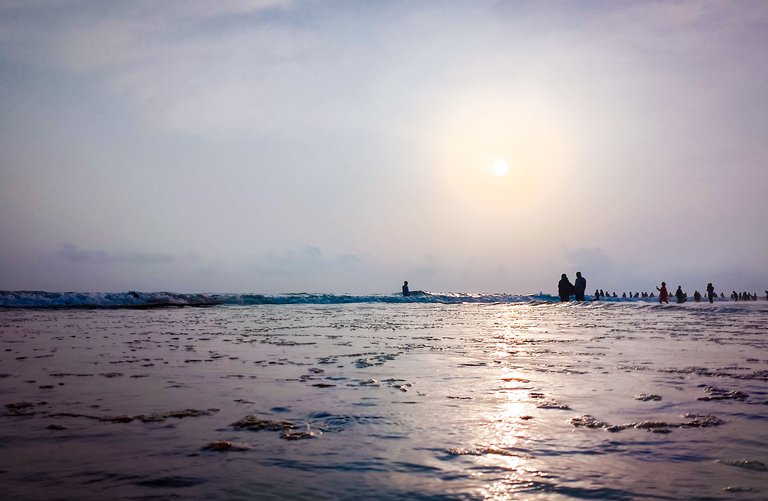 ---
At the very end of this blog I just want to say, there was a time when I felt like being comfortable at my room. But after these trips it all changed. When you get close to nature, you will feel how vast it is and how miniature we are. Not complaining but stating how beautiful our world and nature is. It is better to be a part of it when we are alive than dead ;)
---
I would definitely visit this amazing beauty and this time I will be prepared!
---
---
Best regards
Rehan
---

---
---