Was my Hive Account Hacked? Some must do tasks in order to protect our HIVE account!
Hive has become a very important part of our life for many of us. Keeping up with our activities on HIVE is a must in order to grow our account and our link ups. Like everyday, I was going through my usual tasks of HIVE world! Something unusual happened with my account. I was bit concerned and I was in shock, that I must say!
---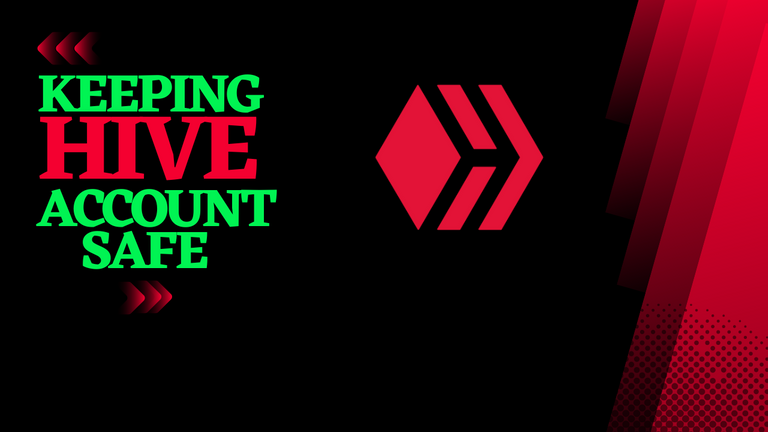 ---
To start with, I usually check my activities on HIVE. As I was going through my tasks, I was seeing my Voting Power came down to 75%. Which never really happens! Also my Downvote power came down to 87%. And not to mention my RC is less than 80%. With all this adding up, I was literally in shock and I had the idea that my account is compromised. As I almost never cross my vp down to 70% over the last few months and I also am not using the DV and definitely there is no reason to use up this much RC. So my idea was, my account is done for.
---


Image source
---
My first impression was
---
How the hell this happened? Well, I tried to stay as calm as possible! Upon going through my account, I checked my account's wallet! Everything seemed normal. Thus I went to my Hive Engine wallet. There was nothing either. So I went upon Splinterlands wallet, nothing seemed odd their too. All of the things I checked via
---
All of the above tasks were done via another computer. I was so tensed and thought if my account got hacked, I would do everything else to recover it from another PC. But to my surprise, nothing seemed suspicious. So I was quite sure, my account is safe and nothing has happened to it.
---
Why was I seeing this data?
---
I was later focused on the node issue. And thought, this could be the one reason which made me panicked to this extend. Changed the node and still the issue was there! Later I focused on changing my laptop and to my surprise everything seemed ok out there. So problem seems to be solved. There was something on my usual laptop that has been making me see this issue. Upon going through everything, the issue was found that my lappy was not synced. Which means I was seeing the data of previous day. So upon successfully synchronizing the date of my laptop, everything came back to normal.
---
Such a relief man!
---
Keeping our Hive account safe, is a top priority! I try to maintain and do everything that I can, to keep my account safe. Some precautions that I have already taken during my early days of HIVE to keep my account safe.
I try to keep as low liquid as possible in my account. If I need those liquid, I try to keep them them in savings. Which is because there is a three day cool down period for the amount to get extracted. Even if my account gets compromised, I would have some time to get my account back before its too late.
---
Never click on external links : We use various websites and click unwanted links day to day. But after seeing some account hacks, I have stopped clicking on any unwanted links sent to me. It usually happens on discord. People get flashy offers of this much BTC and all and gets click baited on clicking the links and hence loosing their accounts. There are very sensitive information's shared by regular discord users like us. So better be careful in situations such as this.
---
Use Keychain : Using Keychain has been a necessity since its inception. QUENTIN @stoodkev as CEO and other five members along with @yabapmatt this tool has been a life savor. I have stored my private posting and active key in here and do use it in my everyday activities on Hive. I must say without this tool my copy pasting of keys would have been a hell of a task and it would have taken significant amount of my time as well. I do prefer Hive keychain over Hivesigner for the time being.
---
---

---
Always check your account activities on HiveBlocks. This is the place where a hive user can get all the necessary information for our hive account. I do use it often and keep track of my activities from time to time. A very wise and useful tool to handle our everyday tasks.
---
Never store your keys online. A lesson learned the wise way. Always try to keep your keys offline and try not to give access to others. There are ways where one can store online but make sure they are encrypted and you have keys of them at all times.
---
Splinterlands assets : I have been a user of splinterlands for some time. I have seen my share of hacks of other accounts and people loosing their assets very quickly. Which is why I try to keep my cards locked for 30 cards. This way even if my account gets hacked, I will time to recover my assets as fast as possible. Also I try not to keep my DEC, SPS within the game. Also be sure which site you are visiting in order to access your ingame account. If you are in a doubt always visit the official Hive blog of Splinterlands, you will always find useful links of the game. Do not share your keys with anyone, who claims to be on the Splinterlands team or service. As no one would ever seek your keys. If you find someone like that, do report it to Splinterlands Discord.
---
Want to play Splinterlands, My Referral link
---
---
There are still lots of ways a HIVE account can get compromised. Better make sure you have your master password secured and even if things get out of hand, you can get back your account ASAP. Anything can happen, even my account where I am staying as cautious as possible but yet I can not 100% guarantee the safety of my account. Since this online world is sort of scary and these hacks are somewhat easy for those hackers to get hold into our account. So better be prepared and do whatever we can in order to keep our account safe as much as possible.
---
---
---
---
Best regards
Rehan
---
Want to play & earn Splinterlands

---
---
---
---
Splex.gg Rental Service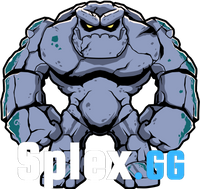 Optimize your time and the return on your Splinterlands assets!
---
---
---
---
---

---
---
---