GRADUATION PARTY WAS LIT!!

Hi guys
Been a really long last week for me, wasn't in the right mental state some of the days, so I decided to take a little break because I need a clear head to be able to type gist for you guys but am glad to be here again.
So hey you, welcome back to my blog.
I have a lot to gist you guys about, I attended the fourth graduation ceremony of my sisters school over the week, last week, yes my sister owns a school even tho she isn't in the country, the school runs very well and it's one of the best in town. I always attend their graduation ceremonies. If for anything because my sister watches it live from video call with me, so I am always her live watch videographer.
This year I linked them up with a very good decorator. He is my partner in the decoration world, anytime I have a surprise event to organize, a bridal shower, a proposal to plan, he is always my go to person for decor, he does a good job and his prices are very relatable. So my sister messaged me one day asking me to help her with a good decorator for her school's graduation party. At first I was skeptical to introduce her to this my own decorator because my sisters is someone you can hardly satisfy, she is hardly ever pleased with anything, at least not so easily, but deep down I was Knew the worth of this my guy and I knew he would do a good job. So I Recommended him with my full chest.
My sister even threatened me(Lol), you can imagine oo and she is the one that needed help o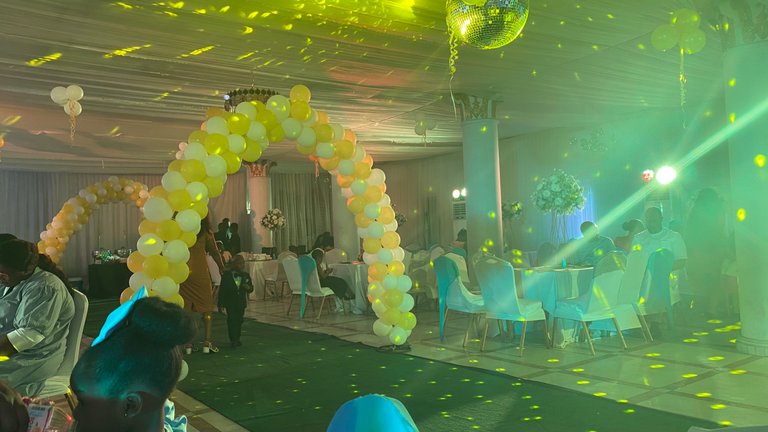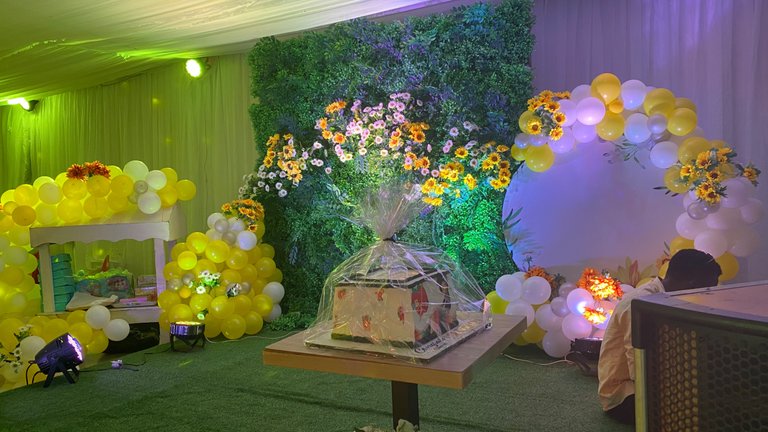 Anyway behind the scene I already begged my decorator to please do his best and put his all into this project for it to come out well hand he gave me his word. On the day of the event every one was blown away. We were speechless. To say he outdid himself is to say the least. He did such a beautiful job my sister had to add a little thank you token to his balance payment. I was super proud of him. He is now the official decorator for my sisters school as she is hooked on his work already.
Sometimes in life we need to give people the chance to show what they can do. We need to learn to believe in people we know can do it but haven't had the chance to show it. Not allowing them show it wouldn't help them grow. Even though I knew I would end up taking the bulk of the blame if he had flopped, I still believed with the right push and motivation he would do a great work. He may not yet be a big brand like the ones she is used to hiring but he delivered nonetheless. I was really happy for him.
The graduation was fun, my husband was the master of ceremony,after pulling Some wife strings Favour for my sister to get him to agree. The parents and learners had premium fun, there was a lot to eat and drink. I had fun even tho all through the event I was on video call with my sister the director of the school, I was glad to be of such help to her, as she watched her learners present various activities and she beamed with pride from the phone.
How have we all been, I have a lot of catching up to do with various posts from my favorite writers, so don't be surprise if you see me in your comments from an old post.
---
---