LOH#88- SPEND A DAY WITH ME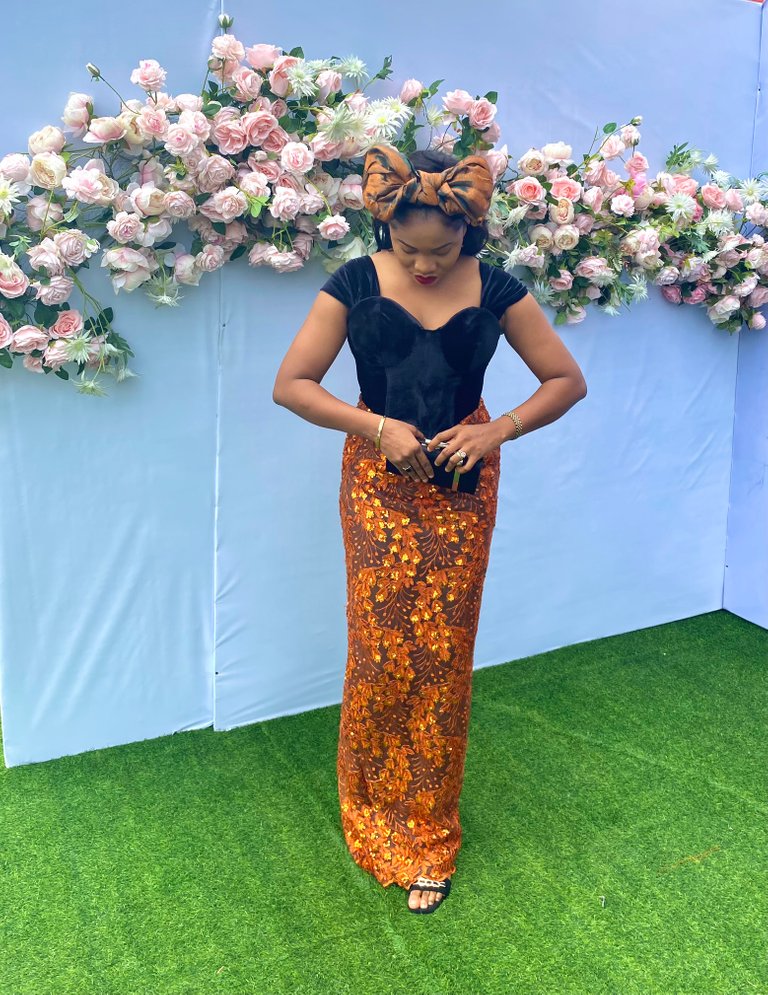 Hi darling hivers
This weeks #ladiesofhive community contest sounds really interesting to me and I couldn't skip a chance to take you all on a busy day in my life as an entrepreneur working from home
This article is in response to question two
Of the ladies of hive contest #88
Take me with you on one day this coming week. You must be in at least 3 pictures!
I want to see what you do in a day!
Let's get right into it.
So typical I wake up between 6am and 6:30am, first thing I do is say my prayers and read the word of God, my partner always plays gospel songs as early as that time so the atmosphere is always very charged and refreshing, and on days he isn't around, I just listen to my own songs via earpiece as I worship and pray. I also join the Nsppd morning Prayers but is usually starts by 7am, by that time I am already busy as I just let the prayer and voice of the pastor linger in the air and as I work I pray.
Today I had a ton of things to do as usual, if you can recall my previous post I mentioned that I had clients who were on diet plans, what that means is that I provide their breakfast, lunch and dinner following a diet plan from a dietician, you can just call me their diet chef, (Lol), so this morning on the meal plan they were having 2 piece of yam and chicken pepper soup, and some where having Irish potatoes and vegetables sauce with fish. I started out my day by preparing these meals because the driver to pick them up usually shows up at 7:45am. I also realized that I would be busy today as I have a ton of errands to run so I wouldn't have time to be around serve their lunch, luckily for me lunch prep is easy, they are to have vegetable soup and oat swallow, so after making the breakfast I proceeded to make the lunch packs too so that the driver picks up all at once.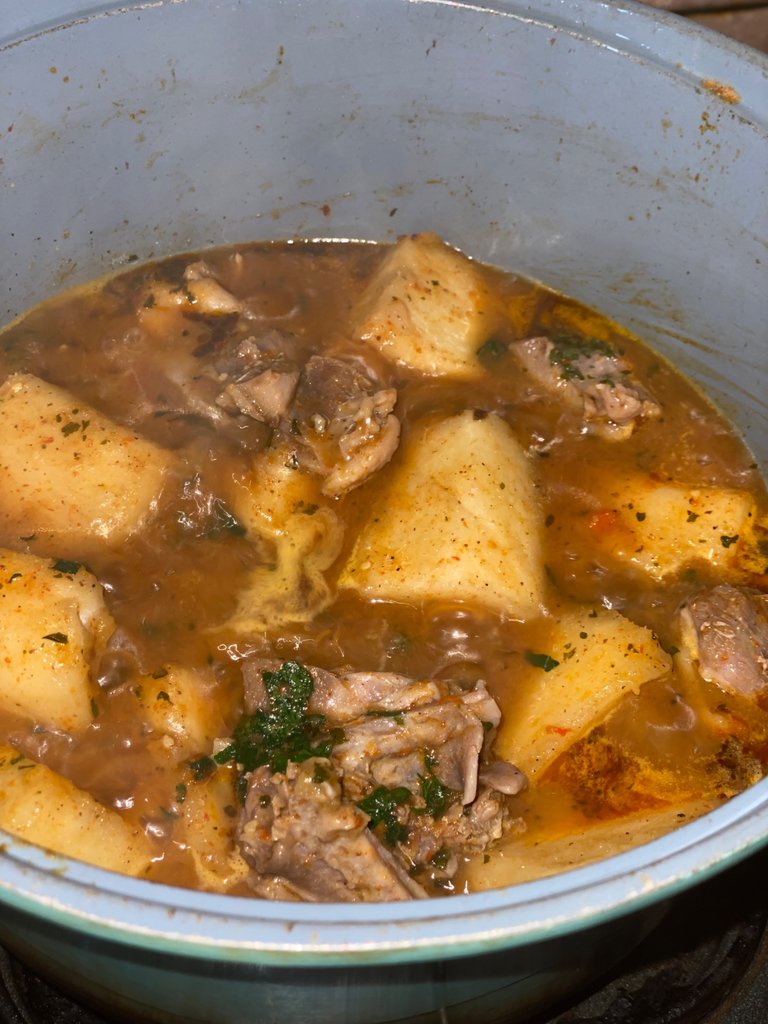 Next which I started my business of making parfait and banana bread for the day, I had a lot of banana bread orders and so I started with that, i mixed my batter and then put all the trays in the oven, while it baked, I started making all my parfait orders that I had taken so far from the previous night and that morning, sometimes this is very hectic because orders can come in at different times so i Always have to be on my toes to make fresh cups at any time.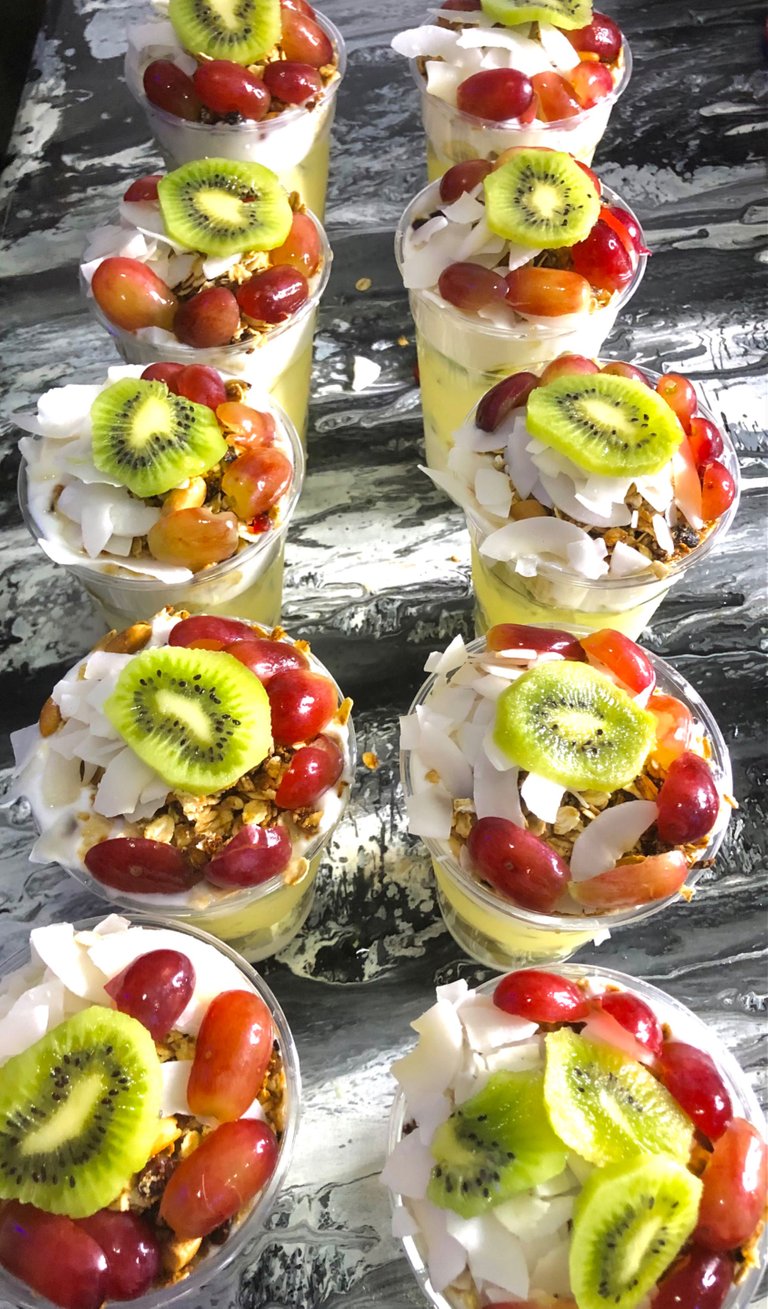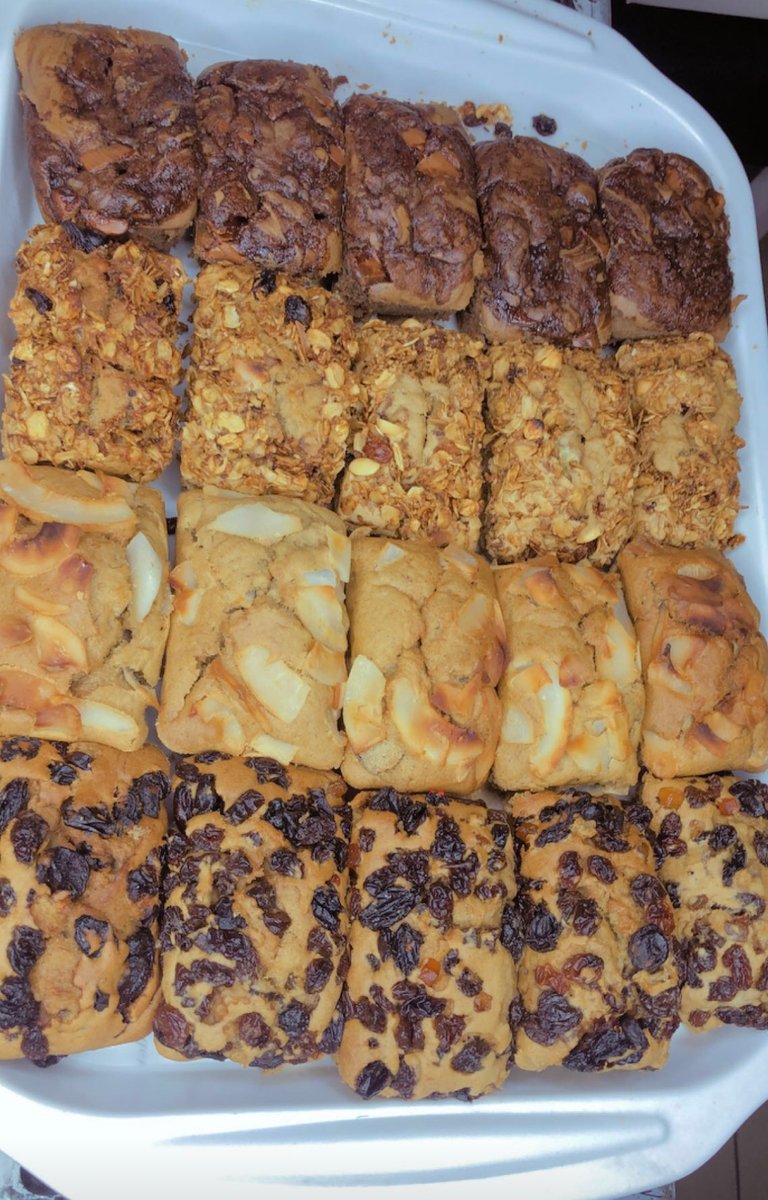 At about 11am, I was done with the baking and the the dispatch rider was already at my gate to pickup all orders to deliver. After that I proceeded to have my bath, husband man isn't home if not am sure somewhere in between these times I would be preparing breakfast for him or sometimes he would just opt to eat what ever food I make for my diet clients too. Since it's only me and I do not eat early, some people say it's bad for the health but it's just how my tummy operates, it doesn't open till around 1-2pm, so I did not bother to make any breakfast.
I had my bath and I got dressed to attend a weekly prayer meeting called WHEN WOMEN PRAY, it holds every Thursday and I had my friend come pick me up because the mechanic came to pick up my car early in the morning today for repair, so my friend who i attend this meeting with offered to come pick me up. The prayer meeting runs for just two hours and I was back to my house, making a few more parfait orders.
my sister in the Uk decided to get a puppy dog pending when she and her kids would be visiting Nigeria, she wants me to keep him and take care of him until they come to town which is a month or two away, I am really not a dog lover, big or small dog but this particular one is too cute and I do not mind keeping him. But sadly I can't help her keep him, Because my husband isn't on board with the idea of us having a puppy dog, I am still trying to use my woman power on him but I am optimistic that when he gets back he would fall Inlove with him.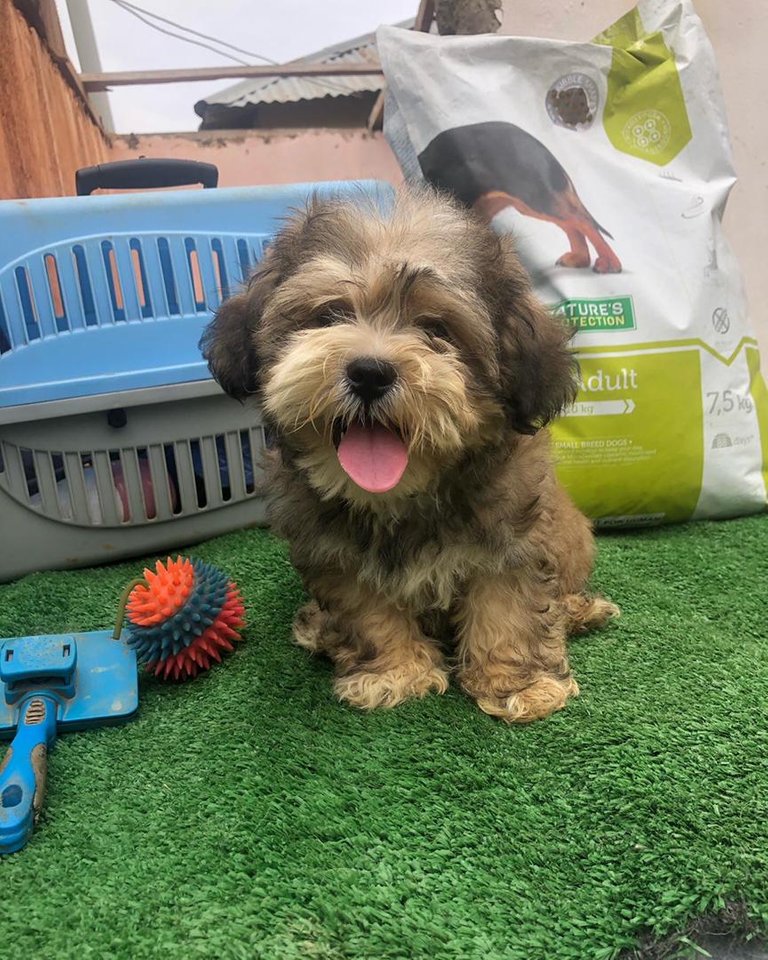 COCO
So I went to pick up this cute dog from the seller this afternoon and ohhh he is the cutest, we agreed to name him COCO, I had to take the dog to my sisters house, and give him some milk and food and just chill with him a while before heading back to my house. Something in me is telling me to disobey my husband and just take him with me home and see how it plays out but, let me just be a good wife and wait till he comes back so we can really reason it out, I think I am already in love with CoCo.
I stayed with coco till about 5pm and then I went home to prepare my clients dinner which was to be picked up by 5:45pm, I was a little behind time but at about 6:10pm I was done and it was taken away to my clients.
After which I ate, had my bath, and then proceeded to my bed to continue my Netflix series "the good place" that I have been watching for a week now.
Tomorrow the same routine continues, except for the prayer meeting part, and the part where husband man comes back home tomorrow. I am definitely going to pick up Coco and take him to the airport to pick up husband man, he would love the puppy by force.
I hope you enjoyed my day, if you have made it this far then am guessing you found it interesting, thank you for reading my post.
I would love to invite @estherscott and @winnie to tell walk us through a day in their lives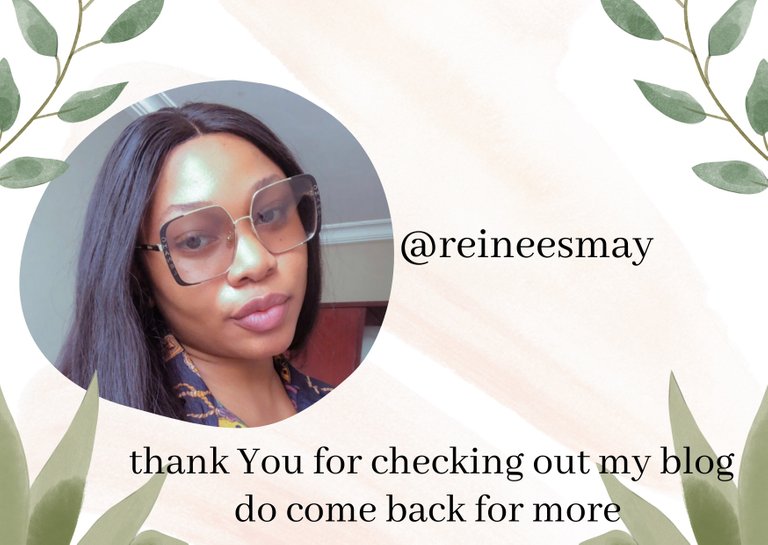 ---
---