A quick snack with leftover chicken.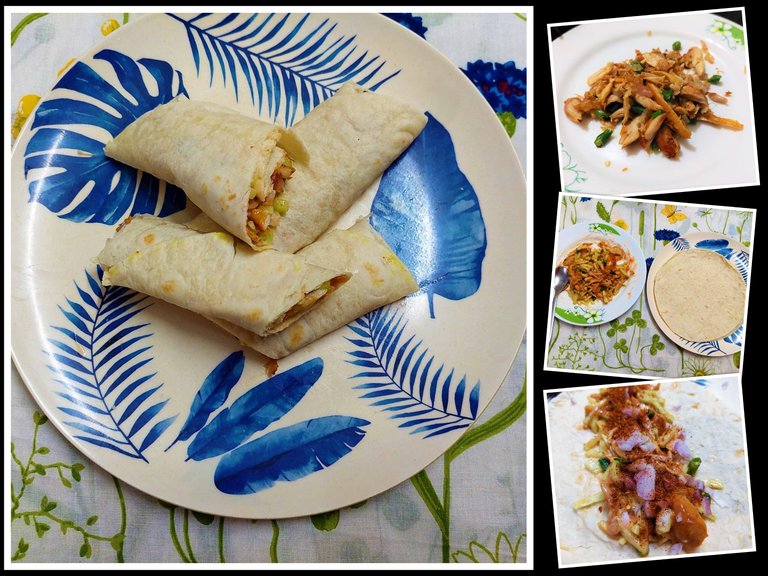 This became one of my recent favorites and go-to snacks. And why would it not be? It's quick and easy, all ingredients are available, and it's tasty.
We have a similar dish in our cousin called 'shwarma' which is made out of grilled chicken. I made the similar one with some leftover chicken.
Let's see the recipe!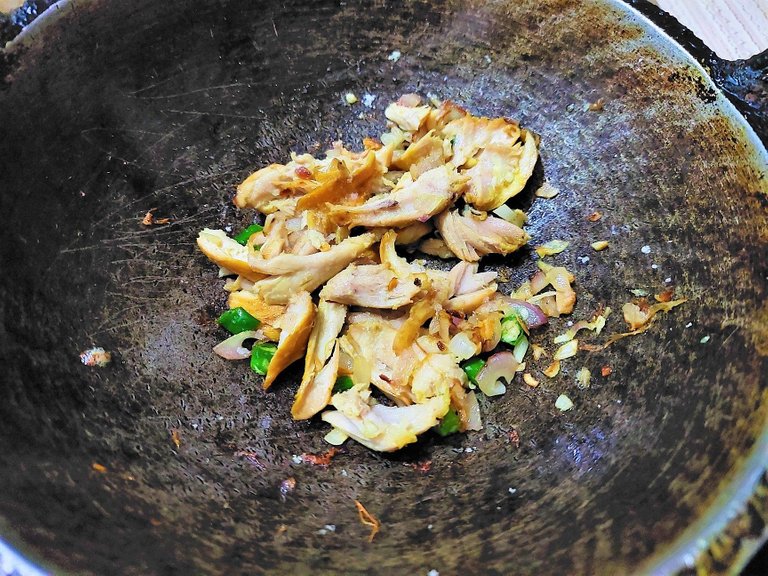 Some shredded chicken goes in the pan with green chili and onion slices.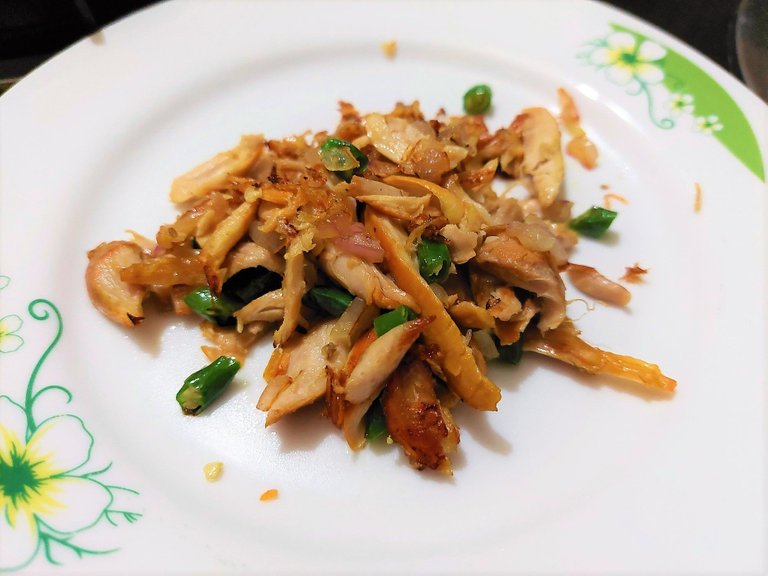 It's already looking delicious.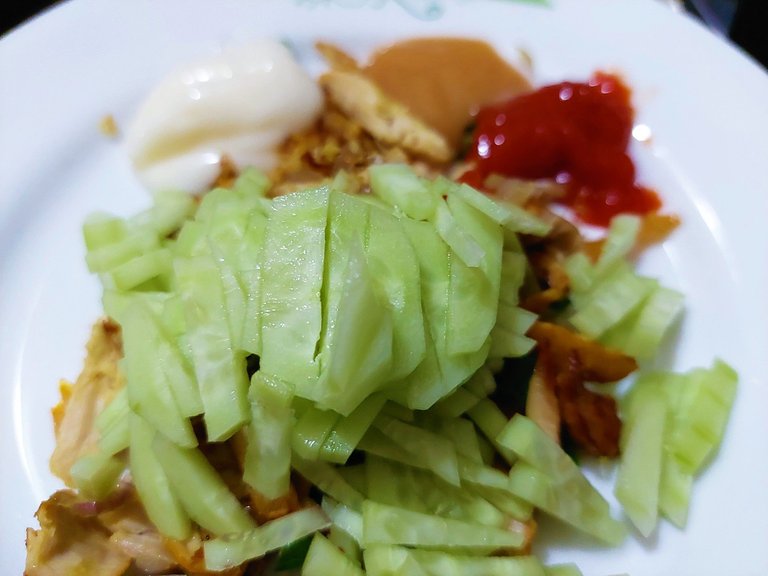 I added some sliced cucumber, tomato sauce, garlic sauce, and mayonnaise. You can add carrot and tomato as well. Mix them well and keep them aside.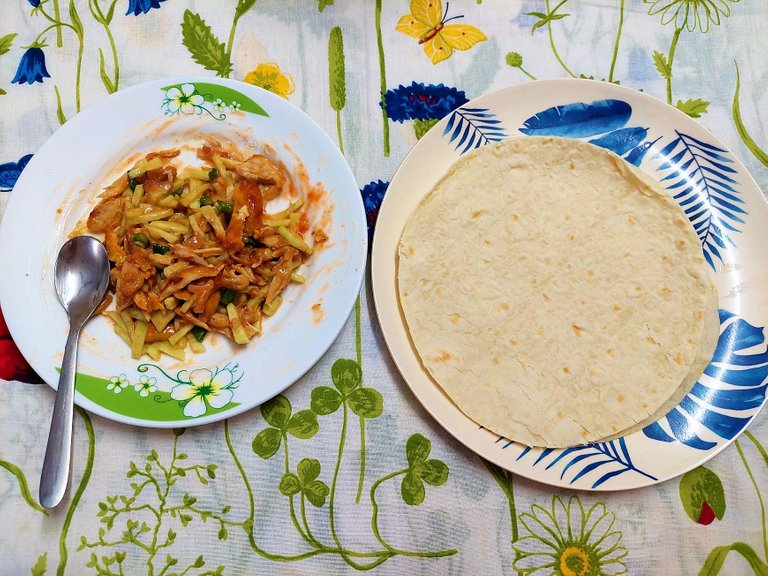 I took some ready-made flat roti, you can take tortilla or whatever is available to you.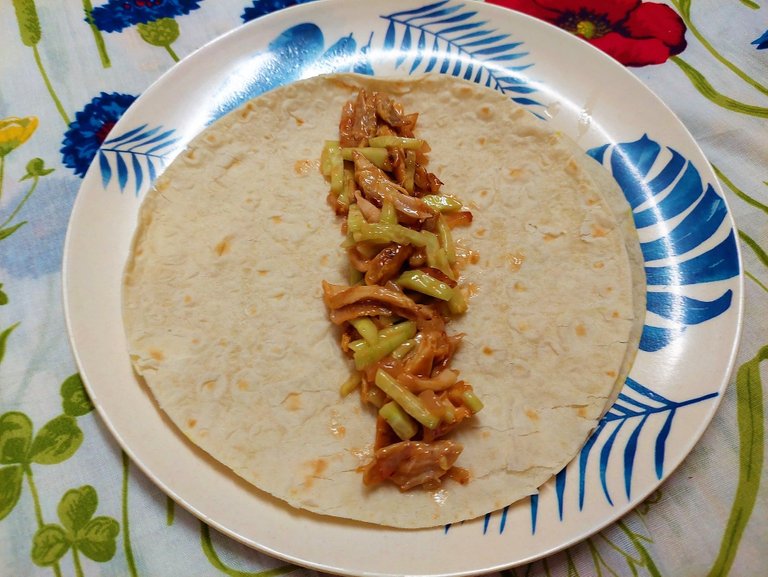 I added the mix like this in the middle of the roti.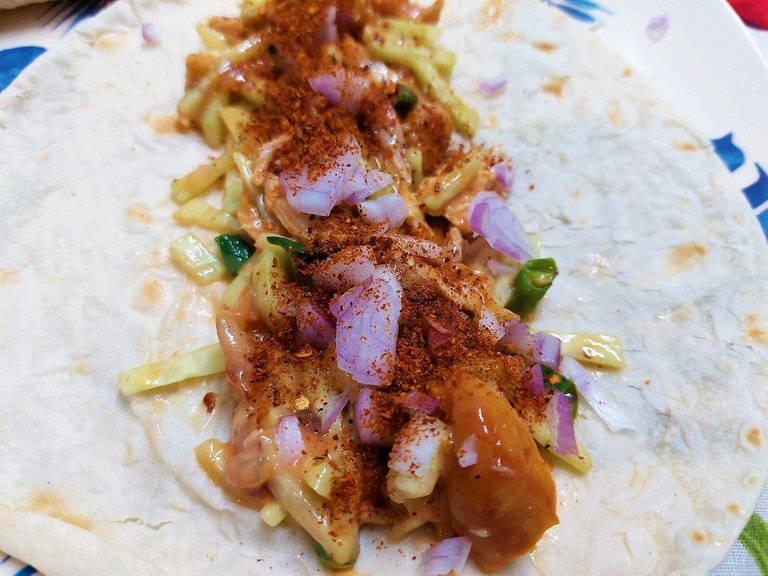 Some chili flecks and onion slices for my rusty tongue.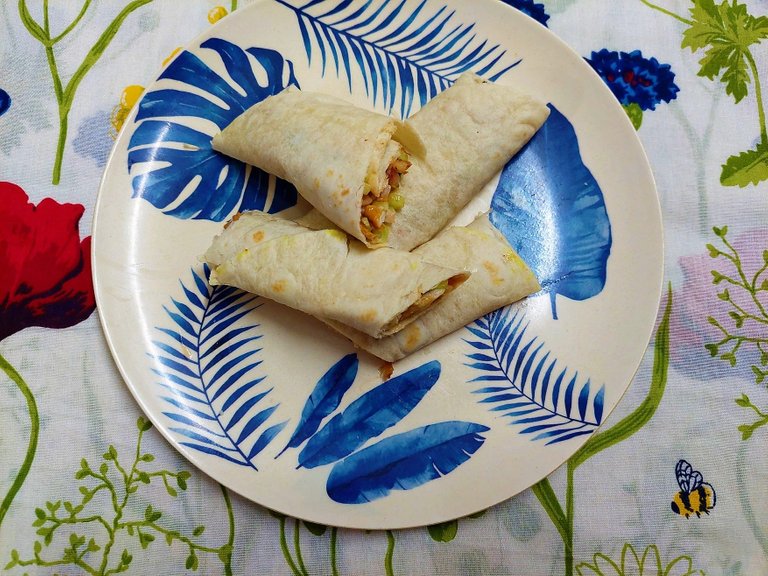 Roll them, cut them in half, and serve.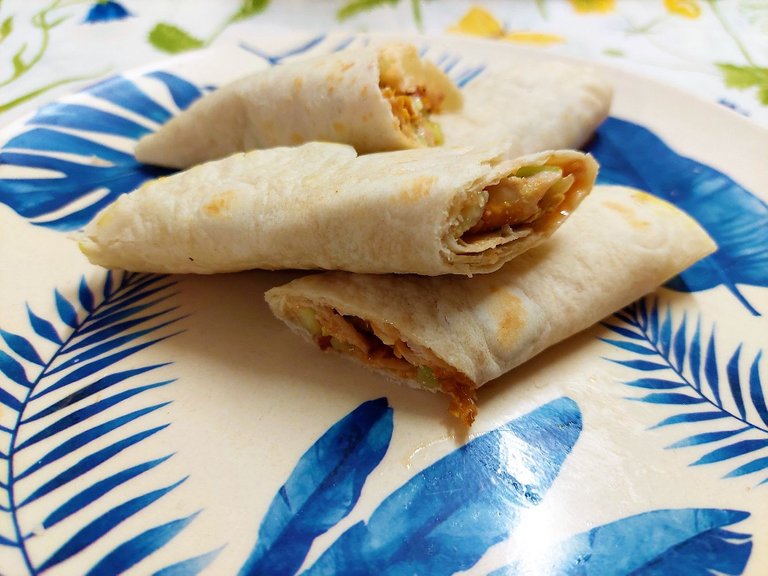 And a quick meal is ready.
It tastes so good, no one can tell you made it with leftover chicken. I often make this, sometimes even with bread if the roti is not available to me. Also, you can choose any kind of sauce and IP as you want.
Try it, you will love it.
Have a good day, everyone.

---
---