Celebrating Thursday with some Green 🌿🌱
Today, I had the opportunity to be around so much green, it made my day better.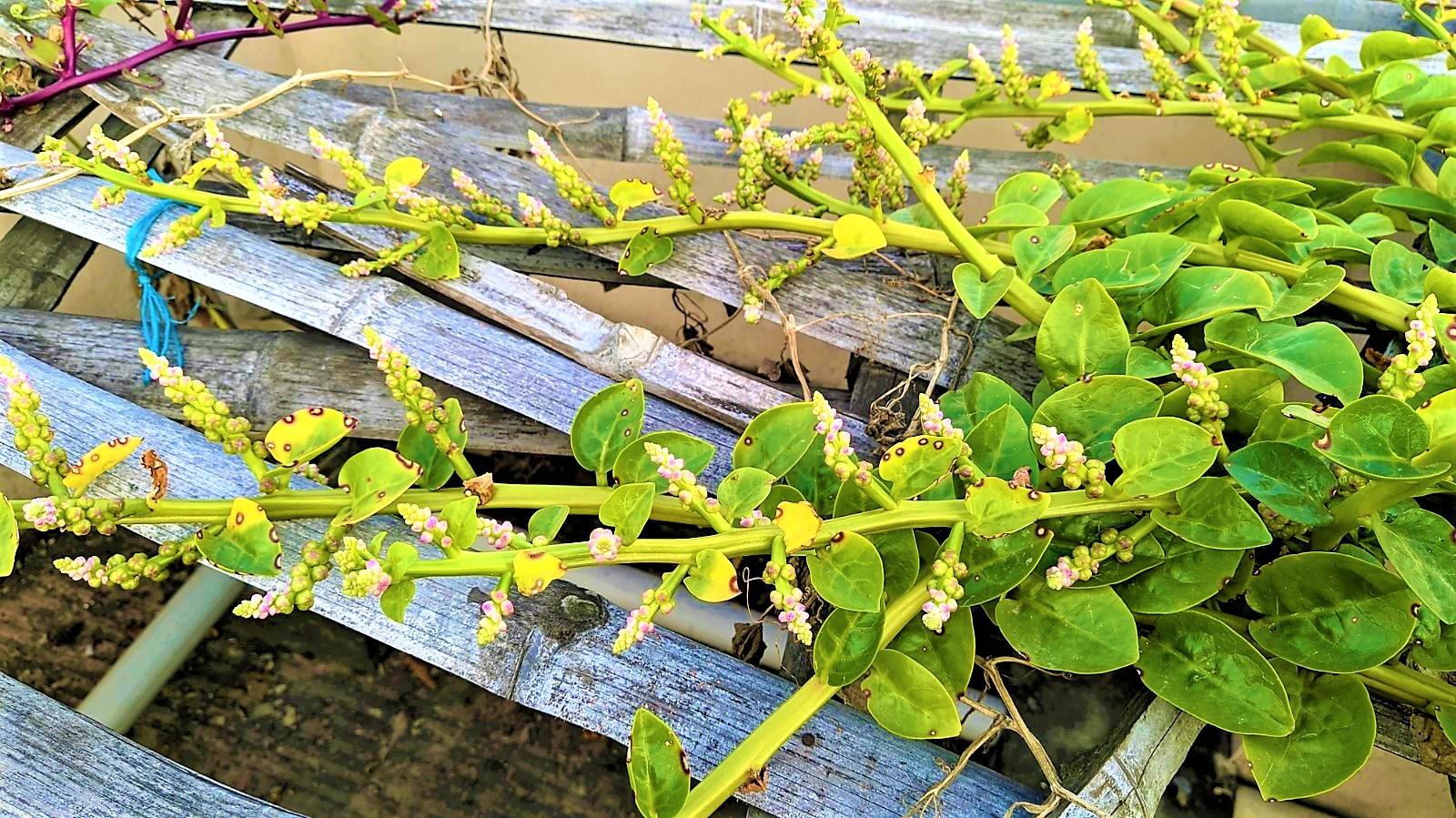 While talking with one of the parents of my son's classmate, I came to know she used to live in the same apartment building I'm living in right now. And now both of our sons study in the same institute. What a coincidence!
We were sharing some of our parenting experiences and about our life. She told me about her balcony garden and no need to say, how curious I was. Because I'm also a small gardener and love to see plants. She lives nearby and invited me to take a look at her garden while our sons were in school.
I grabbed the opportunity.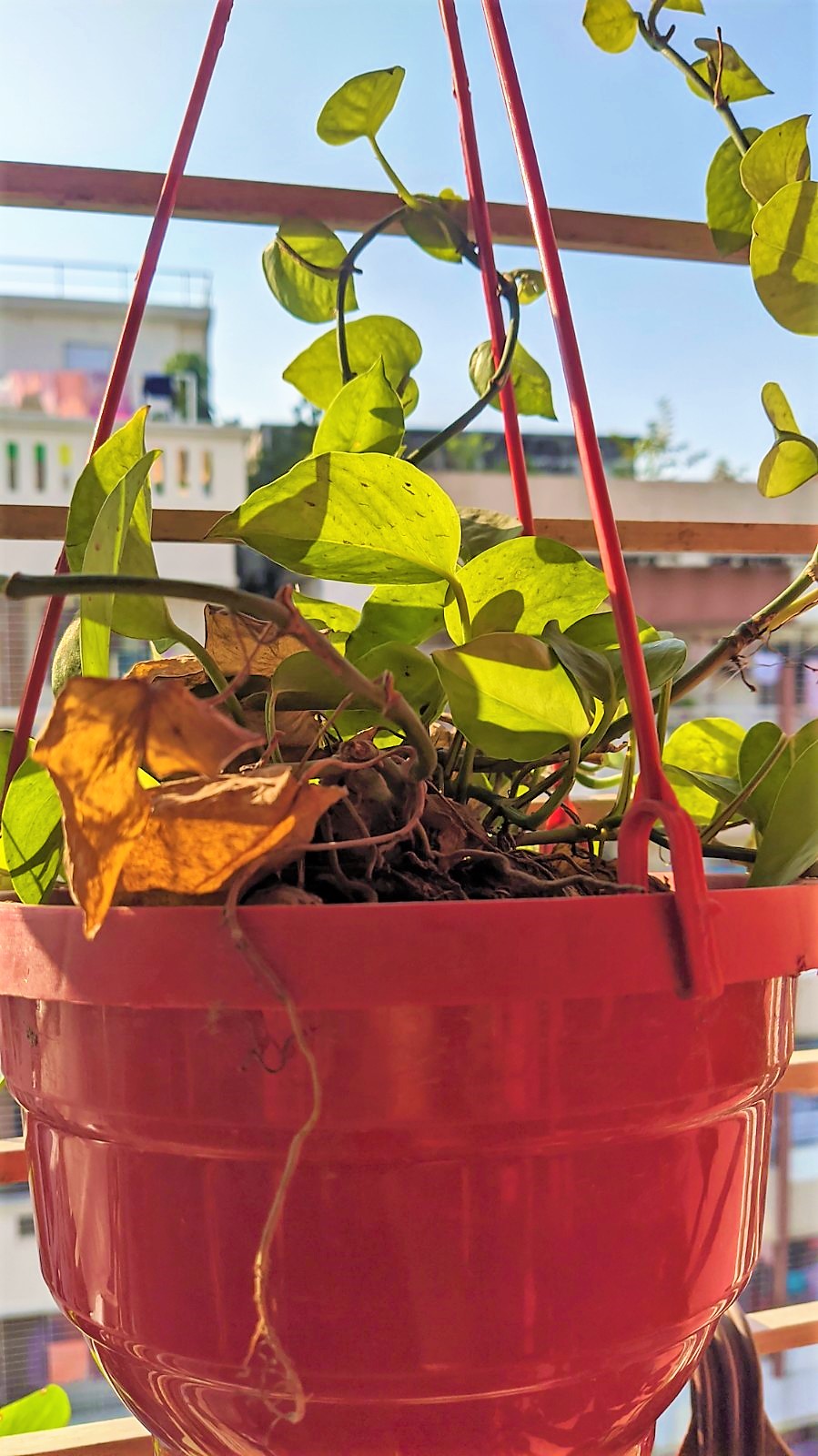 Starting with this beautiful photo.
It's nothing much, a simple Devil's ivy but looks so beautiful because of the sunshine and the red pot.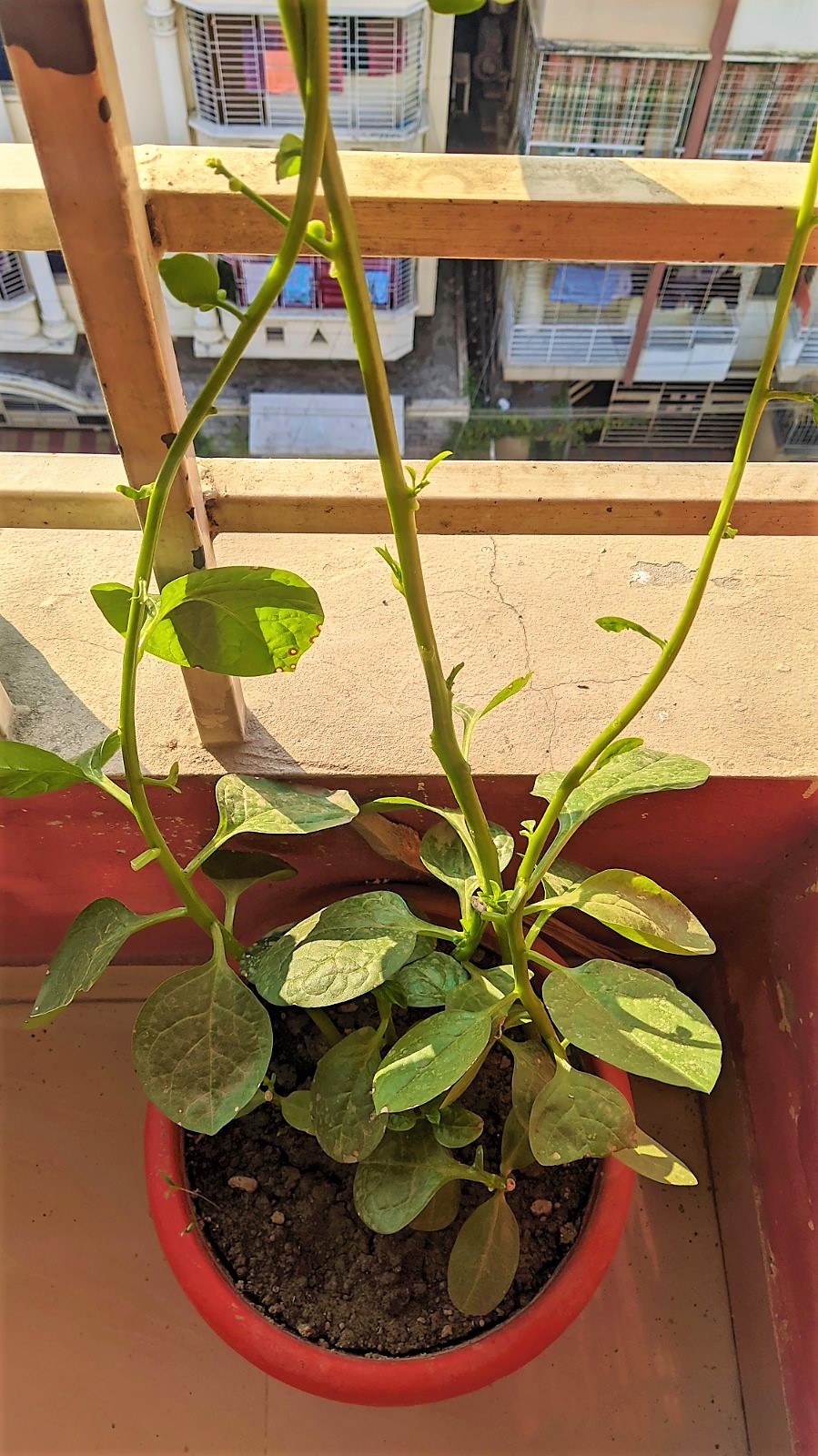 local spinach plant
She mostly plants vegetables because of the winter session. I mean, that's a good reason. Because winter veggies grow pretty quickly and we can enjoy some homegrown food.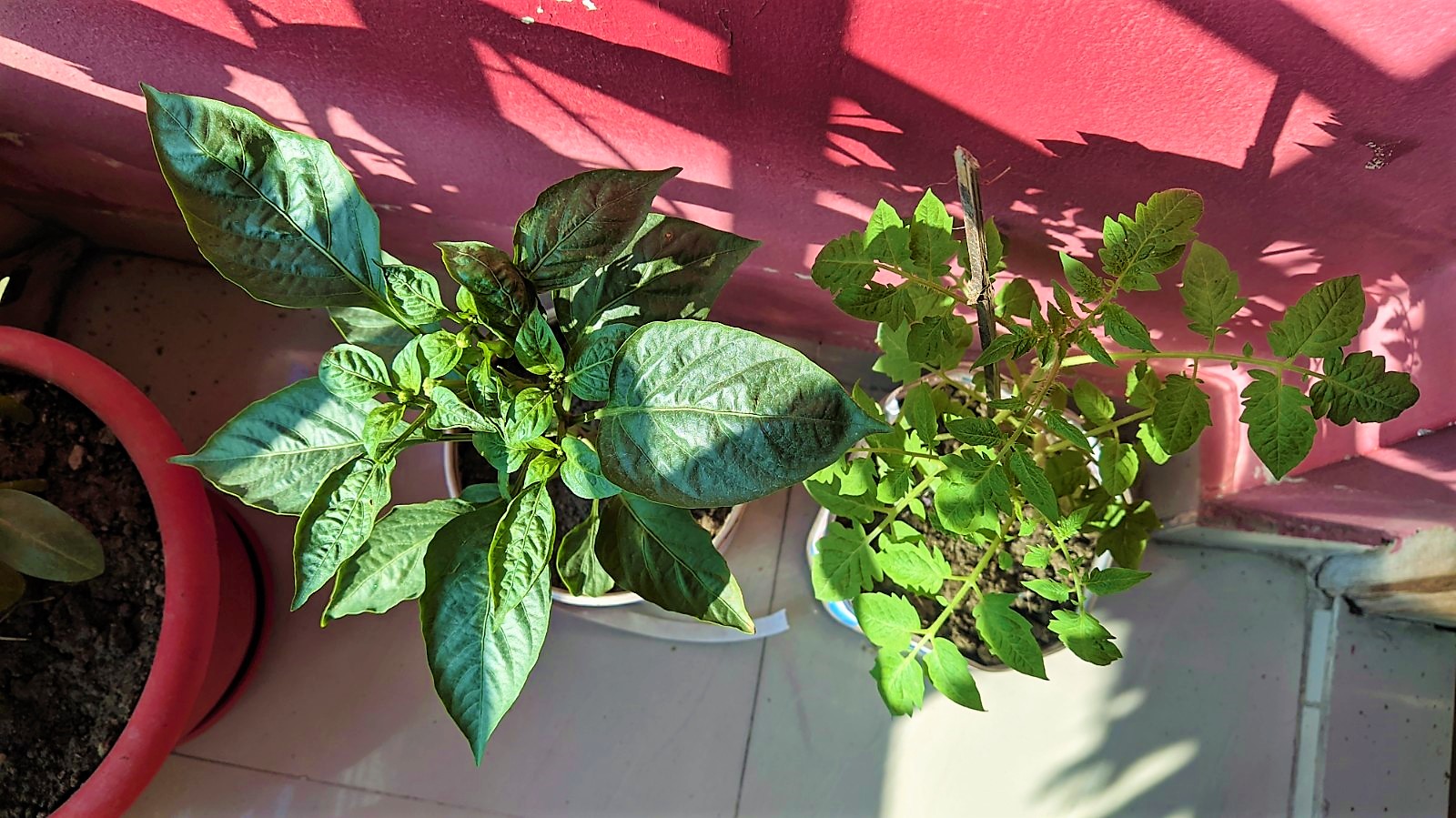 Green cilli and totamoes
Didn't she do a great job?
I was amazed at seeing her plants. Her balcony is smaller than mine, also the plants get less sunshine. But it's because of her dedication and nurture, that's why all the plants are growing so well. I wish I could have done something similar.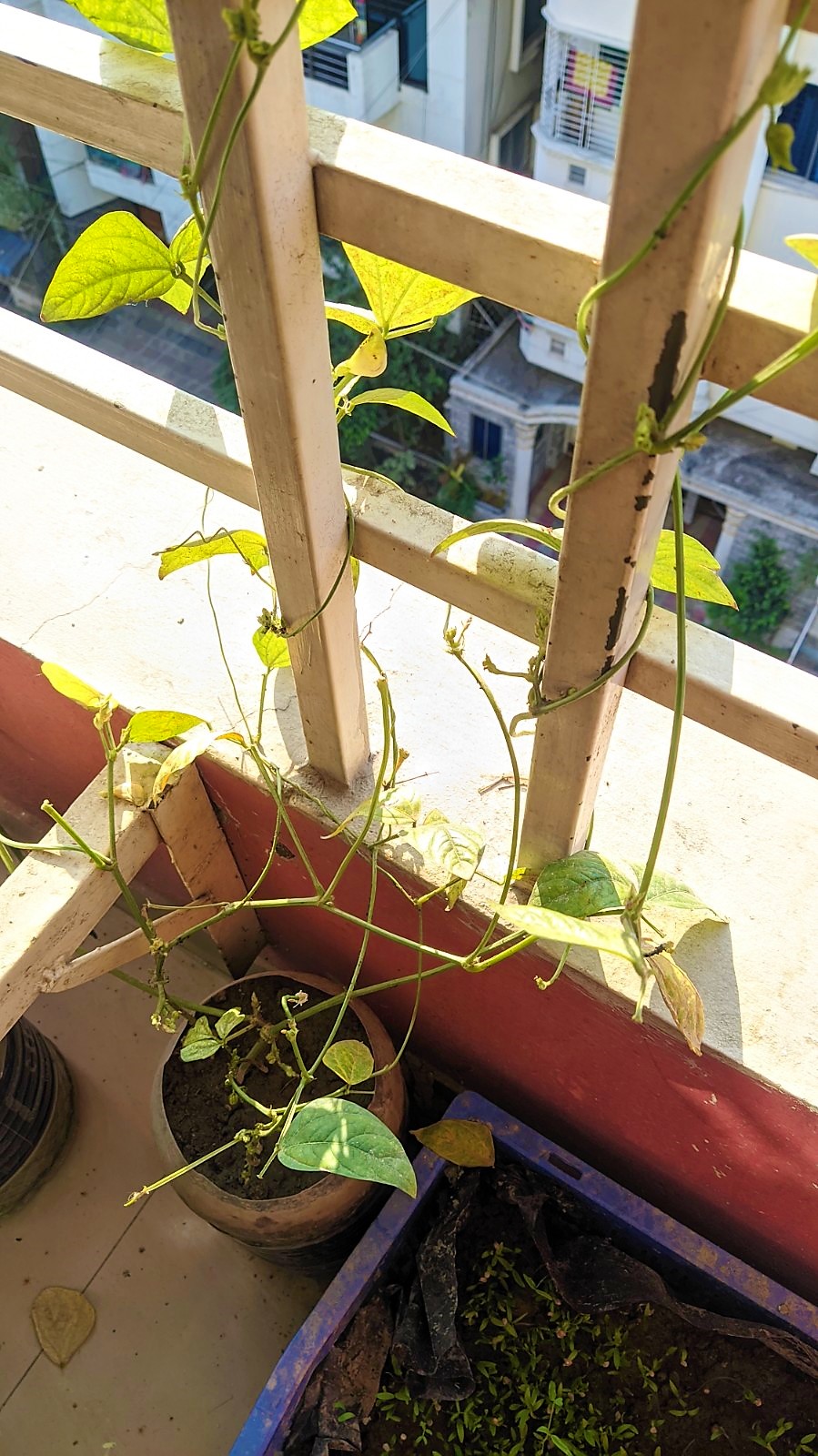 long bean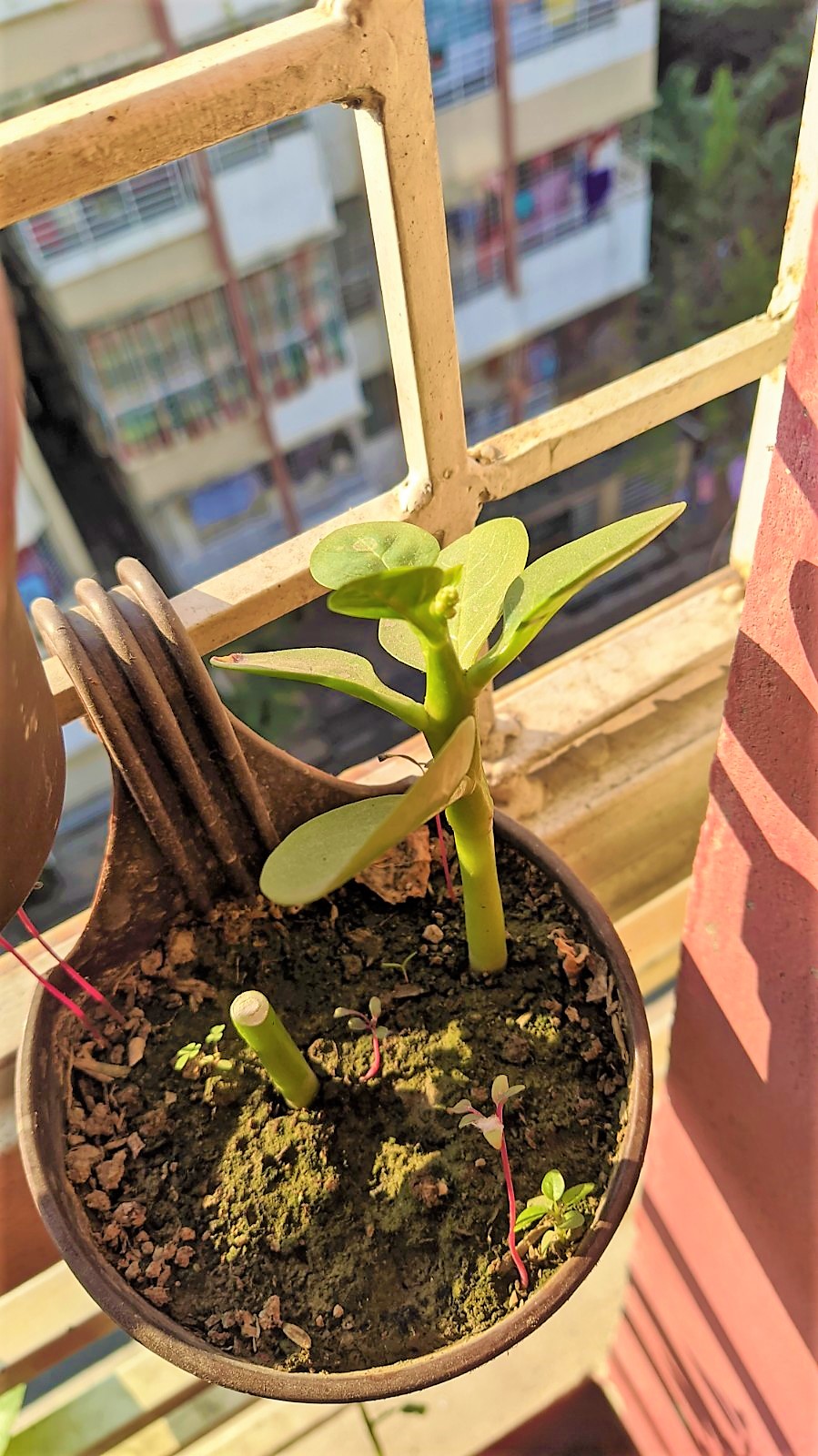 Another local spinach plant in a small pot.
She didn't leave any empty space to produce something, how clever and amazing!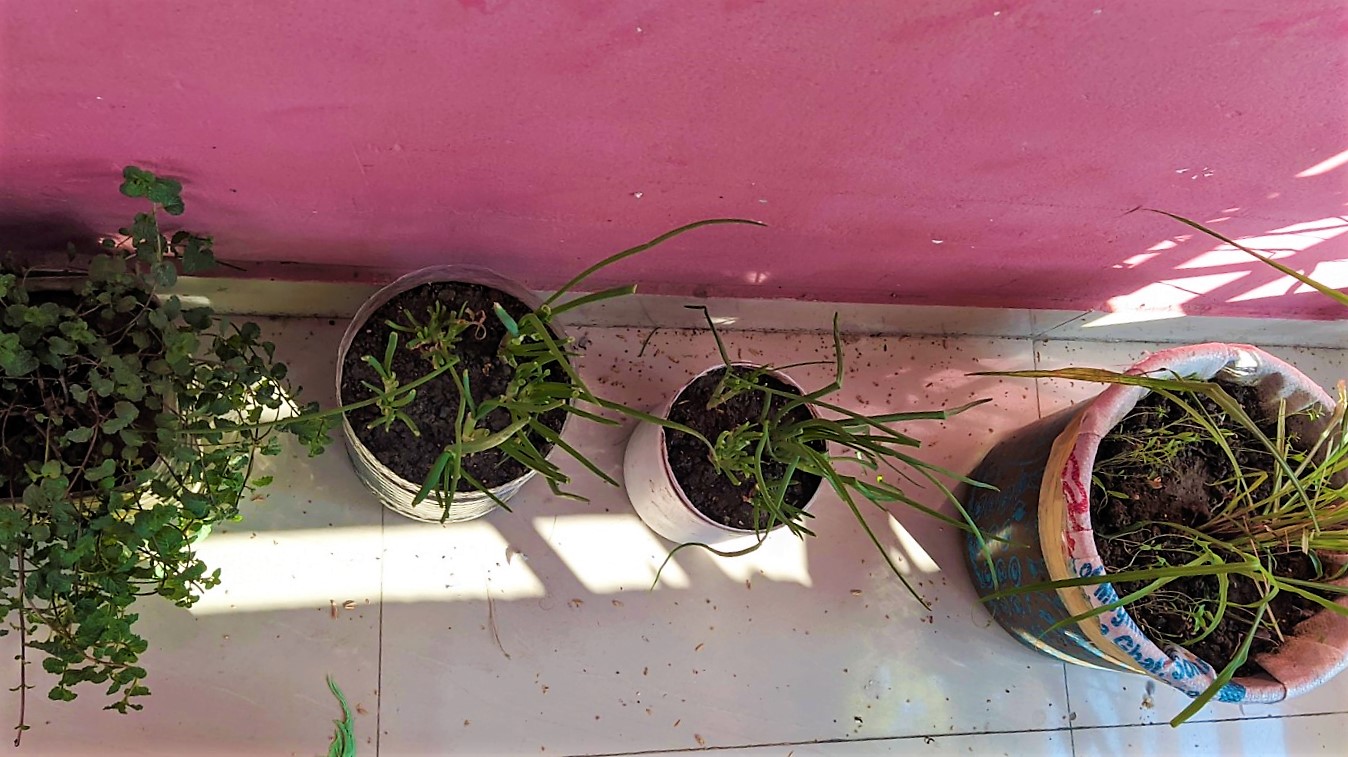 Spring onion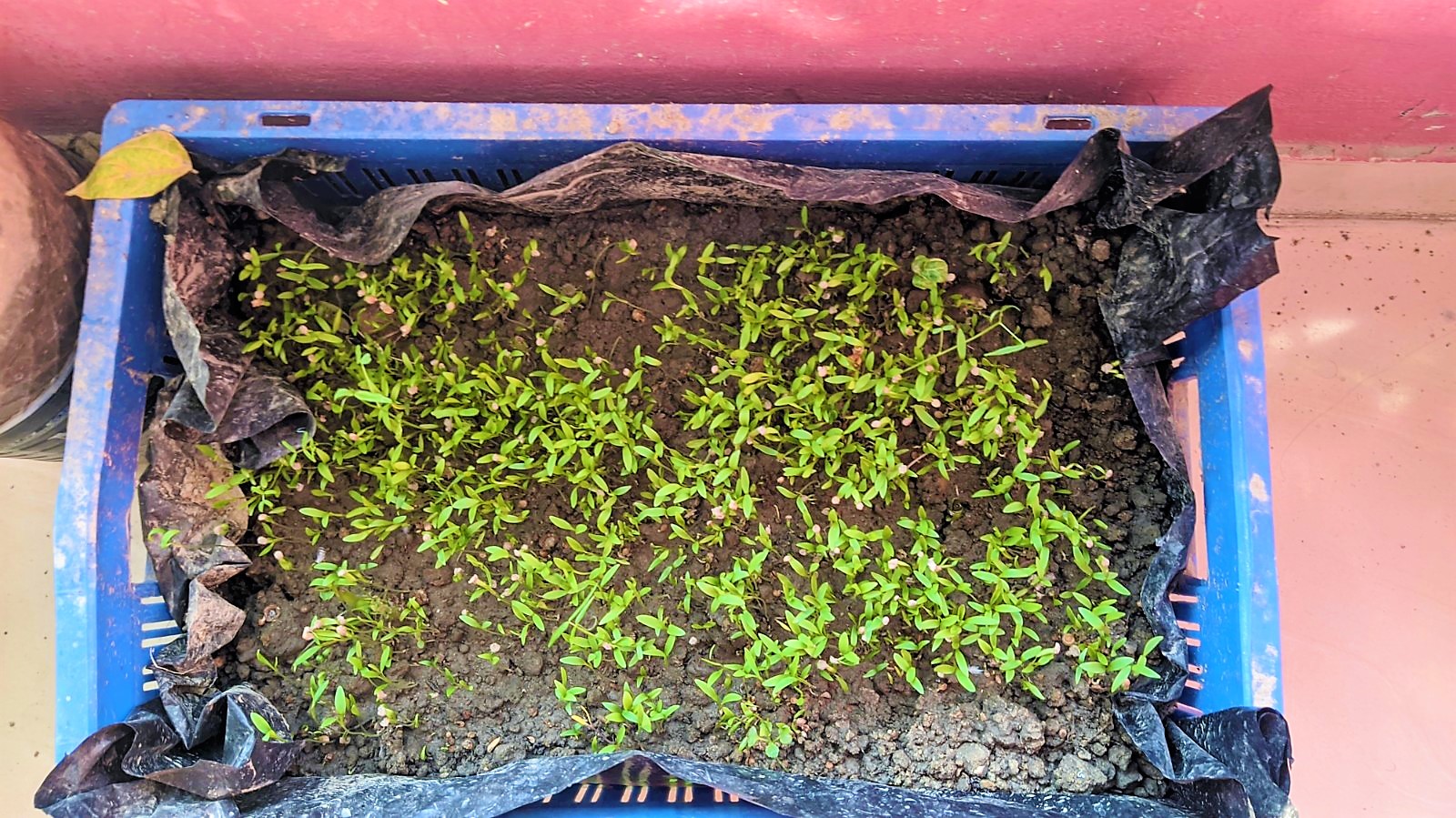 Coriander
I shared that I also have some spring onion and Coriander on my balcony. I invited her next week to visit my place. How amazing it would be to share some gardening experiences and more about life.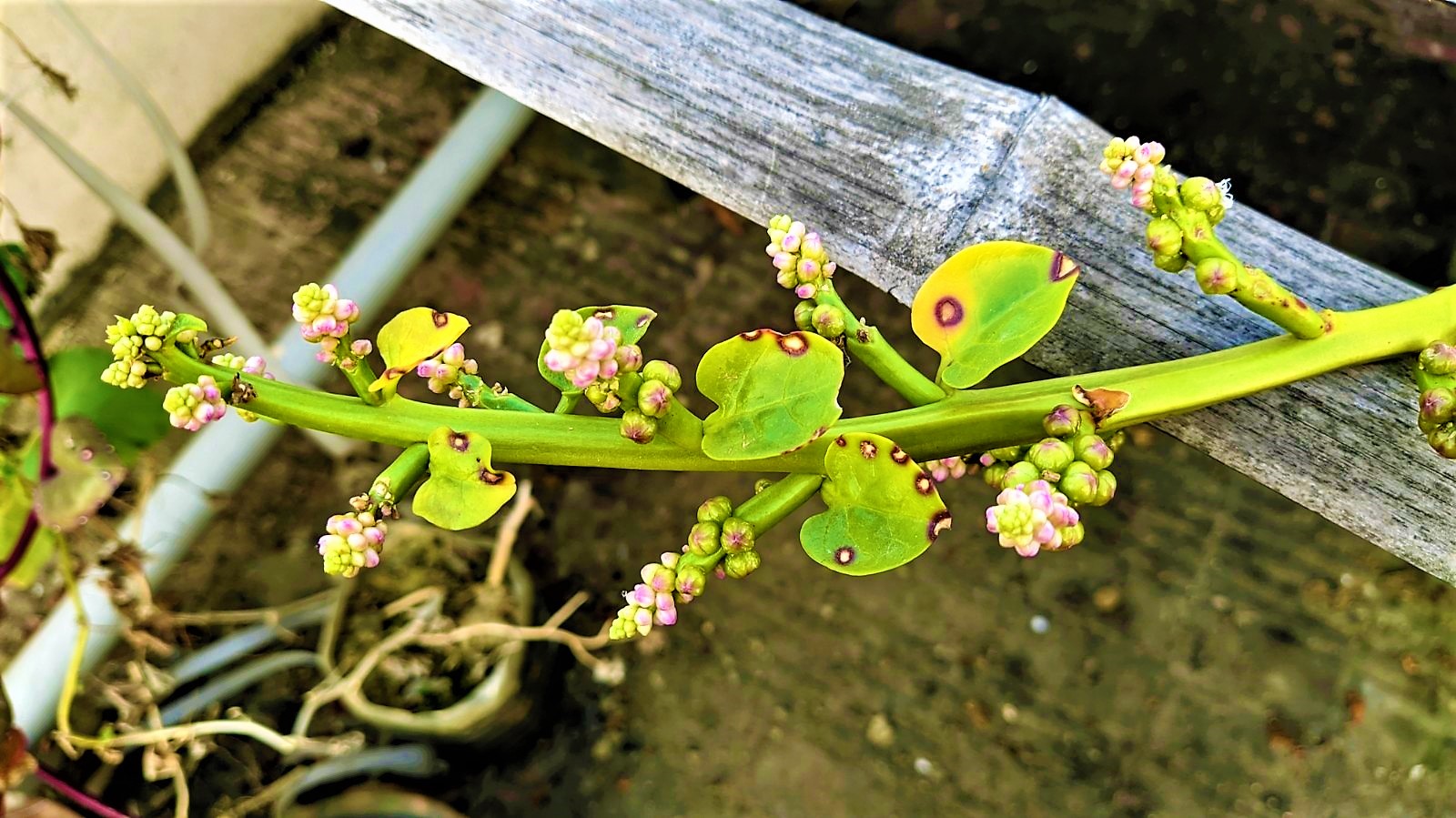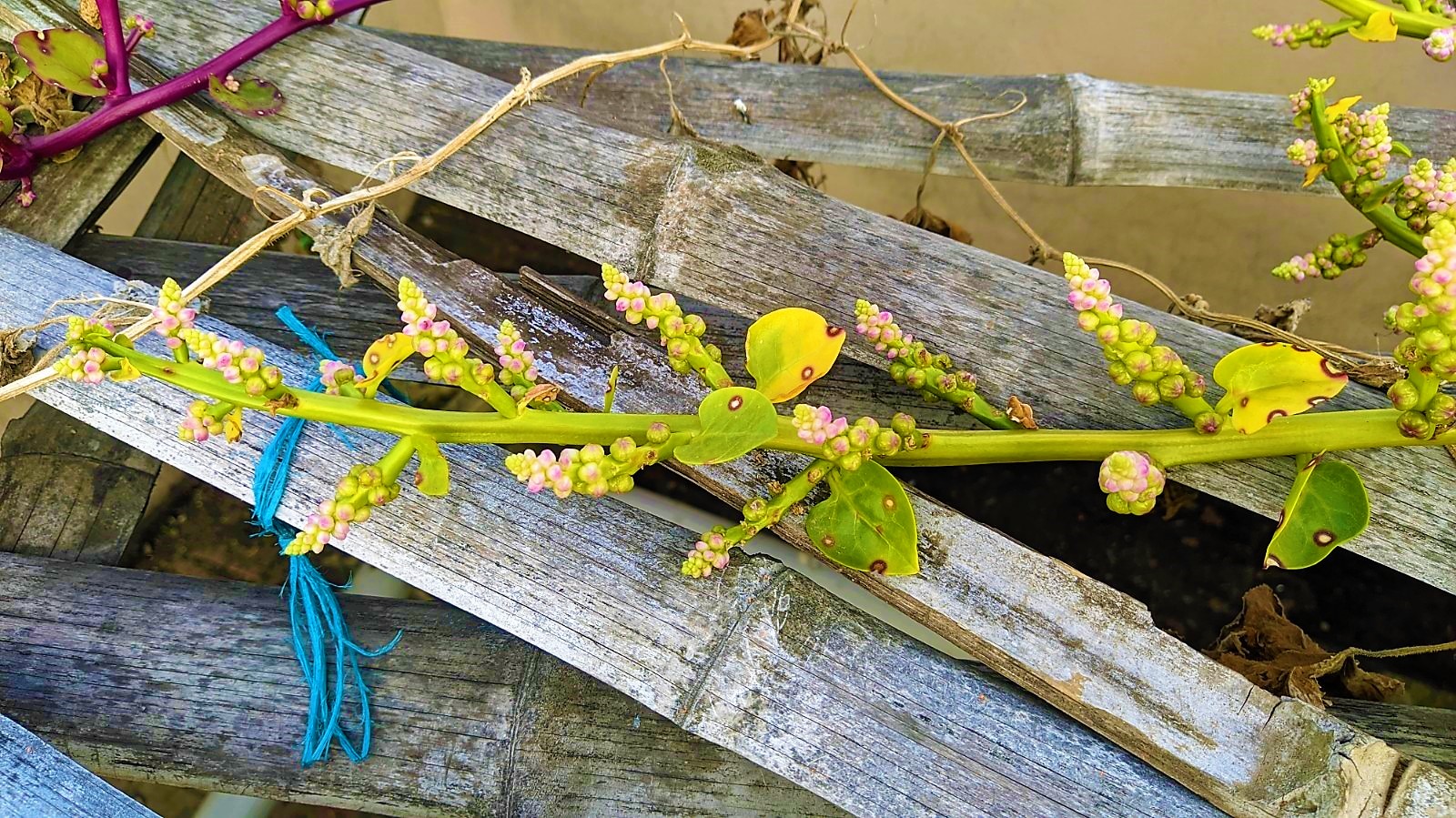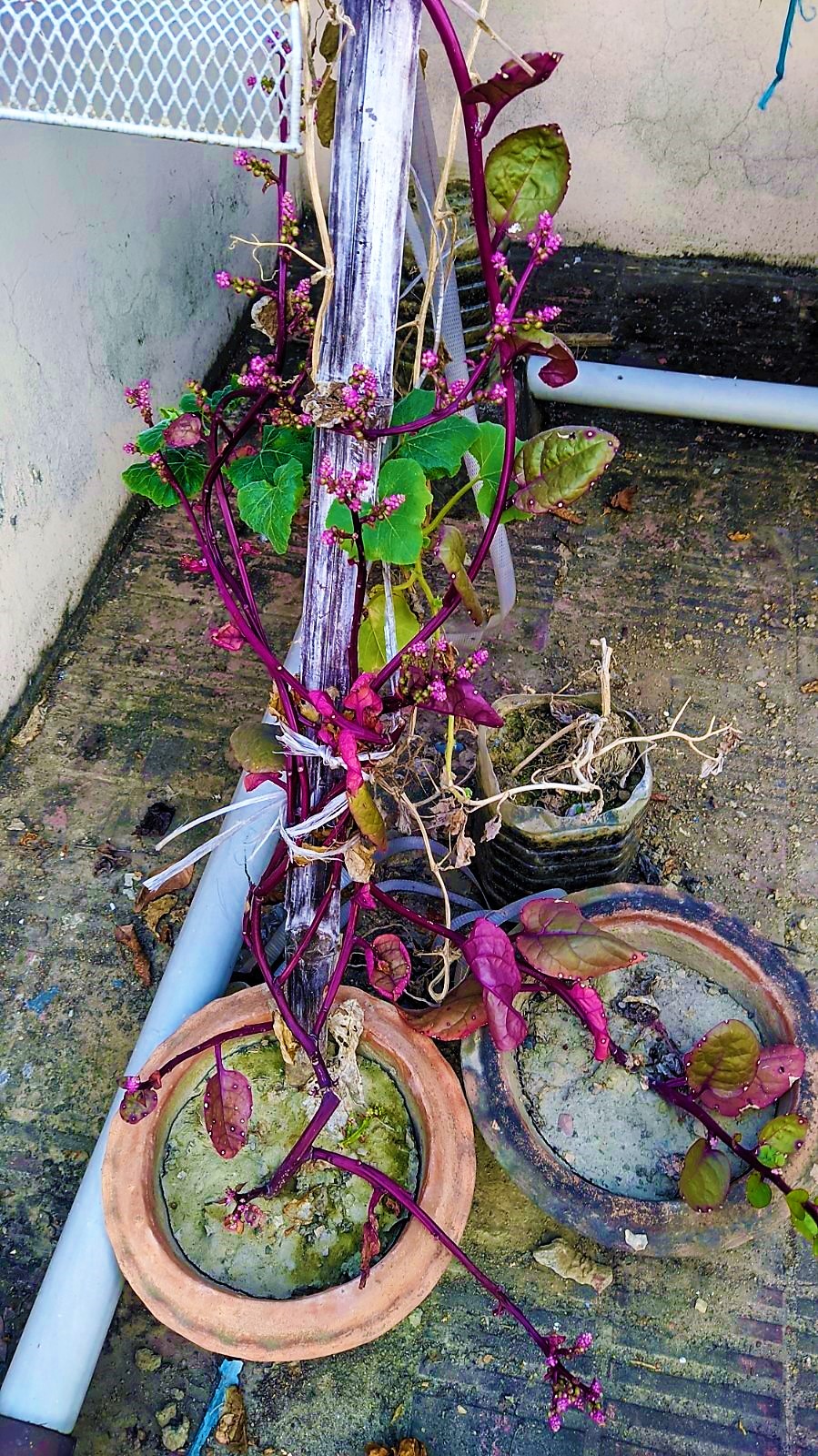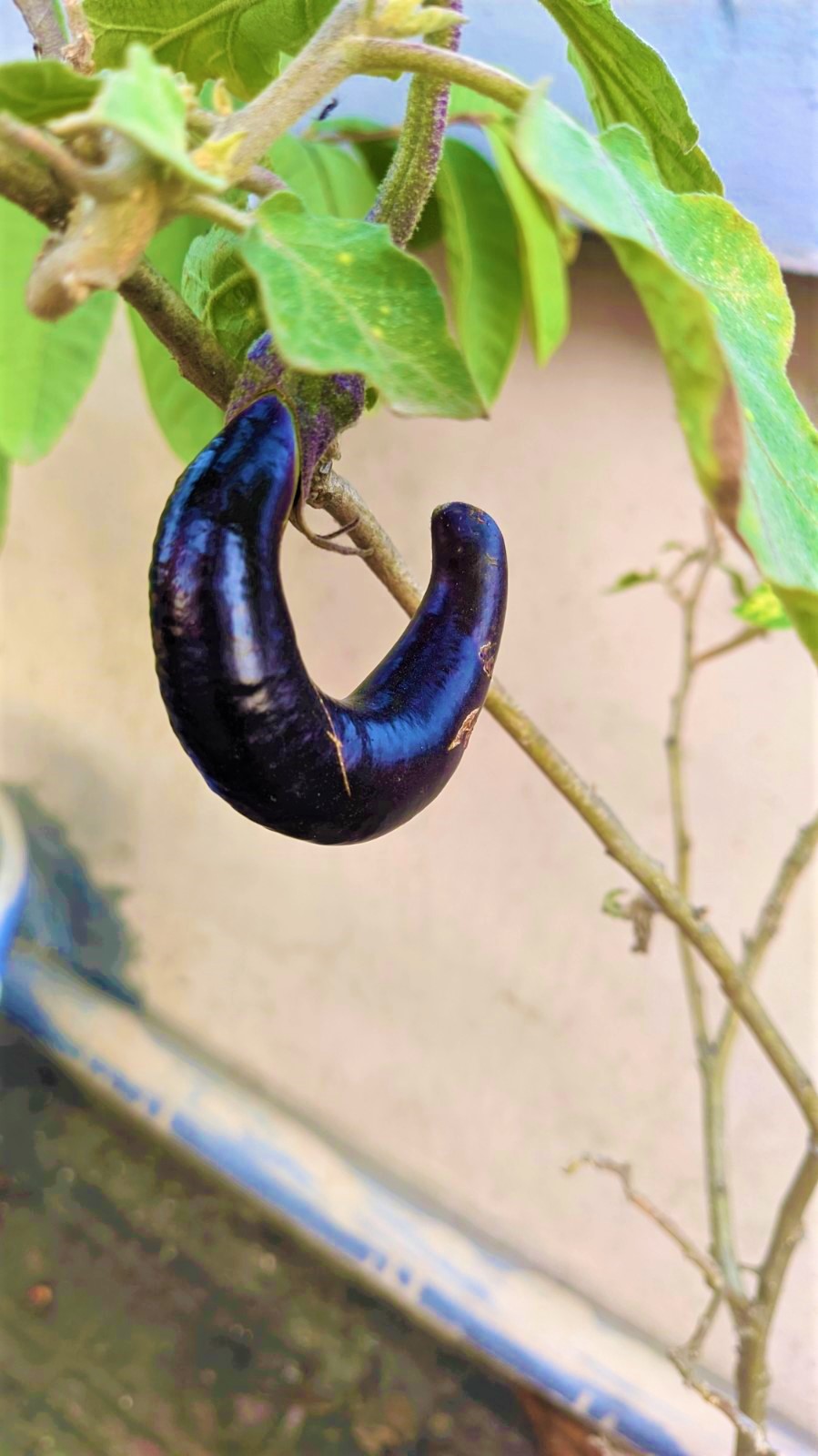 Not only that, they have some plant pots on the terrace as well. But because of their busy schedules, they don't get enough time to nurture the plants over there.
They are not looking very healthy but look at the eggplant! That's all we want.
I'm sure over time we would share more about gardening and life. Seeing a beautiful garden on a small balcony, her dedication, and the plant growth inspired me so much.
I wish we all could add some more green to the world!

---
---