Exploring the mini market of the local park.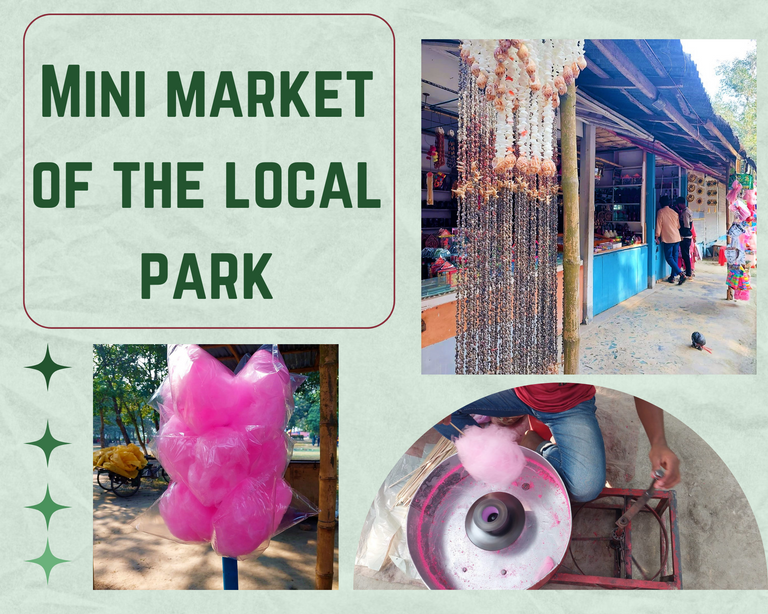 Exploring a mini market can be a fun way to discover new products and support local businesses. It was a fun and interesting experience. Seeing the locally grown fruits, and handmade crafts, and getting the opportunity to collect some felt really good.
A few days ago, I went to 'Vinno Jagat'; a very popular amusement park where there were many rides, as well as the place, is well decorated and surrounded by nature.
Let me show you the small marketplace.
---
There were around 50 different shops. All of them sell mostly similar products which I find really interesting. I don't know what's the reason behind it, to be honest, I would love to see variations in products so tourists can have the opportunity to buy different things.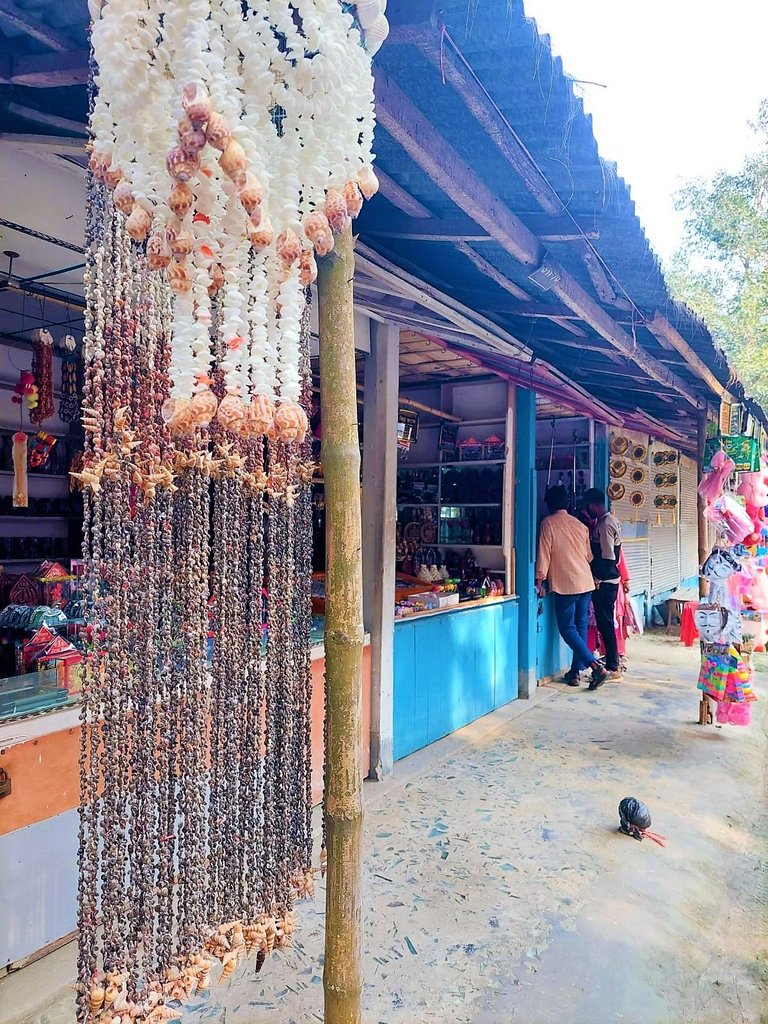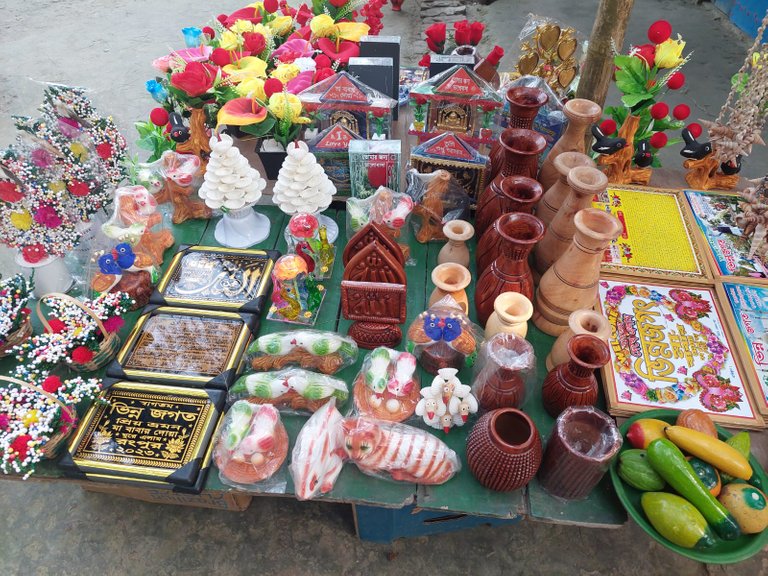 The handcrafted/handmade products are not top-notch, mostly cheap. Some of them reminded me of my childhood play toys. For example, I used to have a wooden mini sofa set and an Almira for my dolls. Now they can't be found in any mall, but here in this place, I get to see them again.
I bought a mini Almira (sorry forgot to take a photo) for my niece, some clay-made pen holders for my cousins, and a plastic carrom board for my son.
---
Then we move on to the food stalls. They were selling some fruits like alma, tamarind, pickles, peanuts, and chickpeas.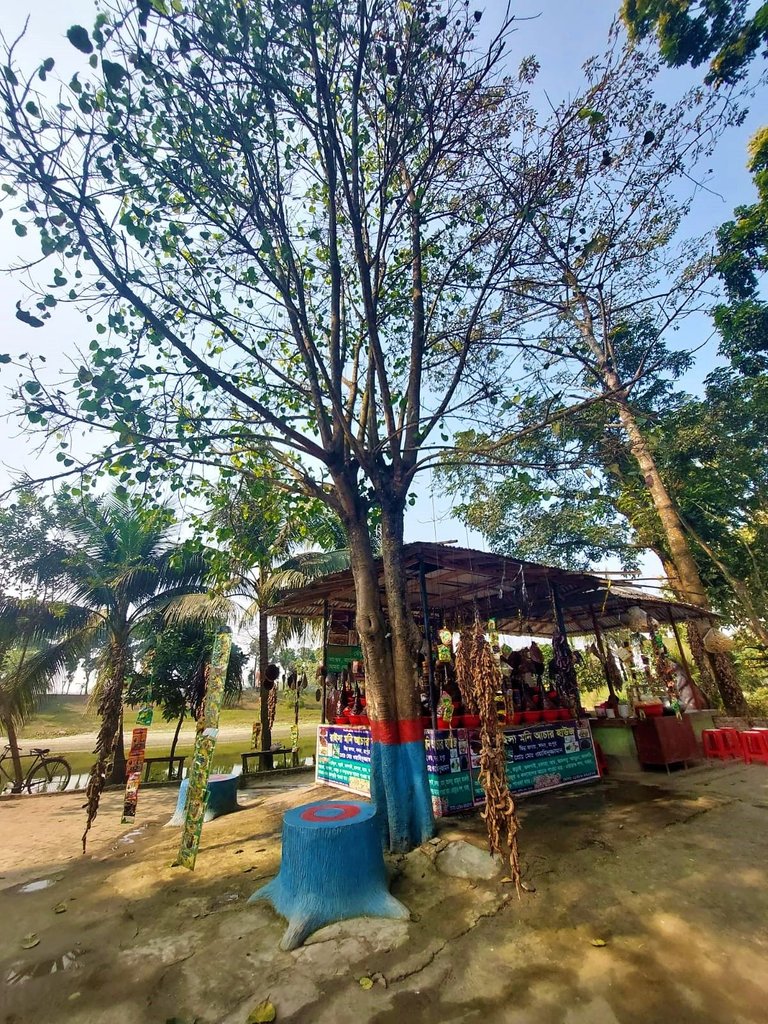 ---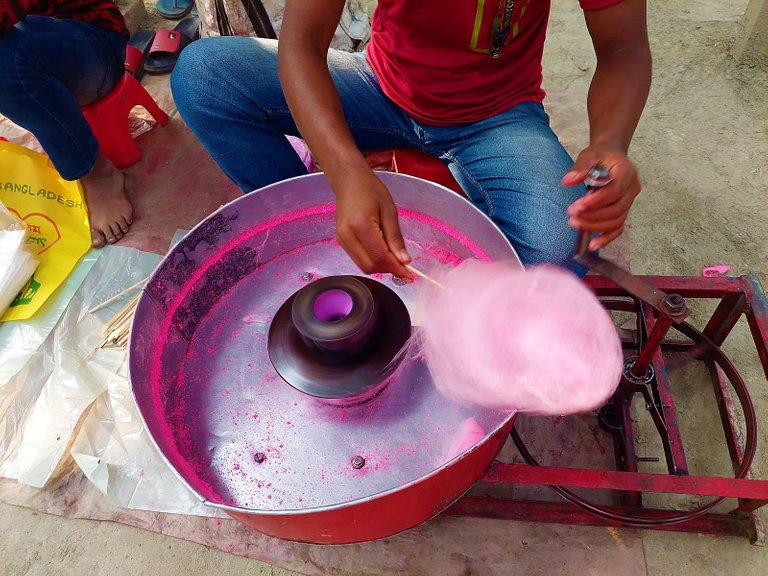 Lastly, we found the most exciting thing. Cotton Candy!
My son never saw how they make this and was super excited. The seller also helped him make his own though he messed up a little bit. But that's okay, it was fun.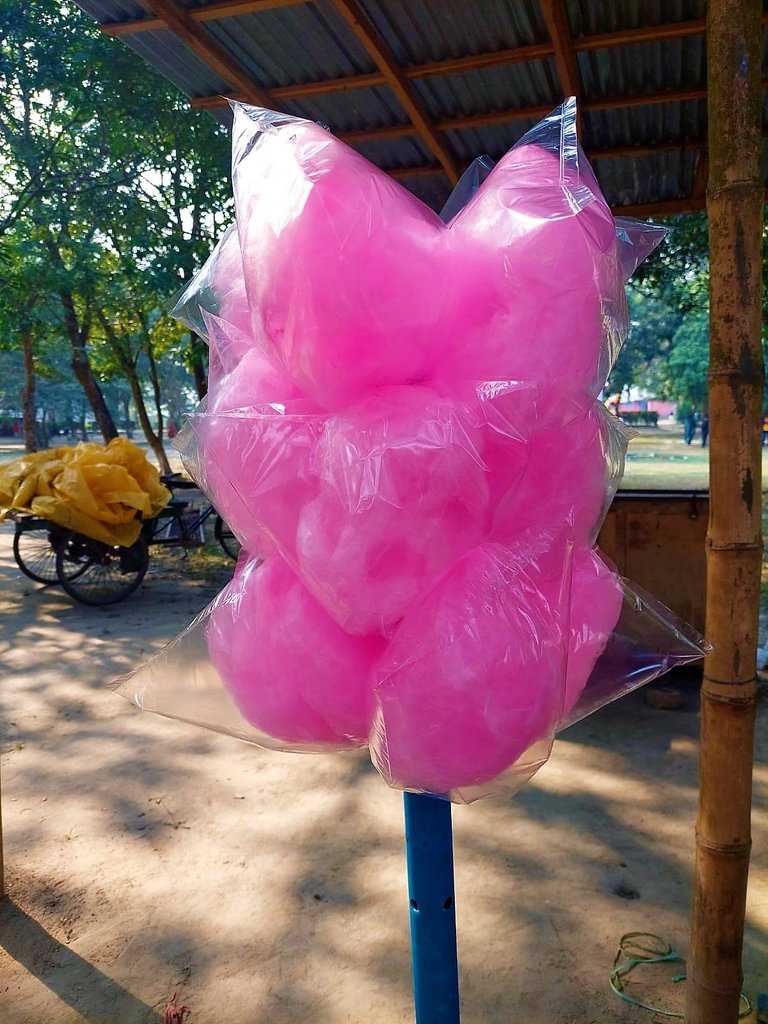 Back in the day, most of the sellers used to bring the candy machine with them and instantly make the candies for the customers. I have also seen this machine after many many years.
---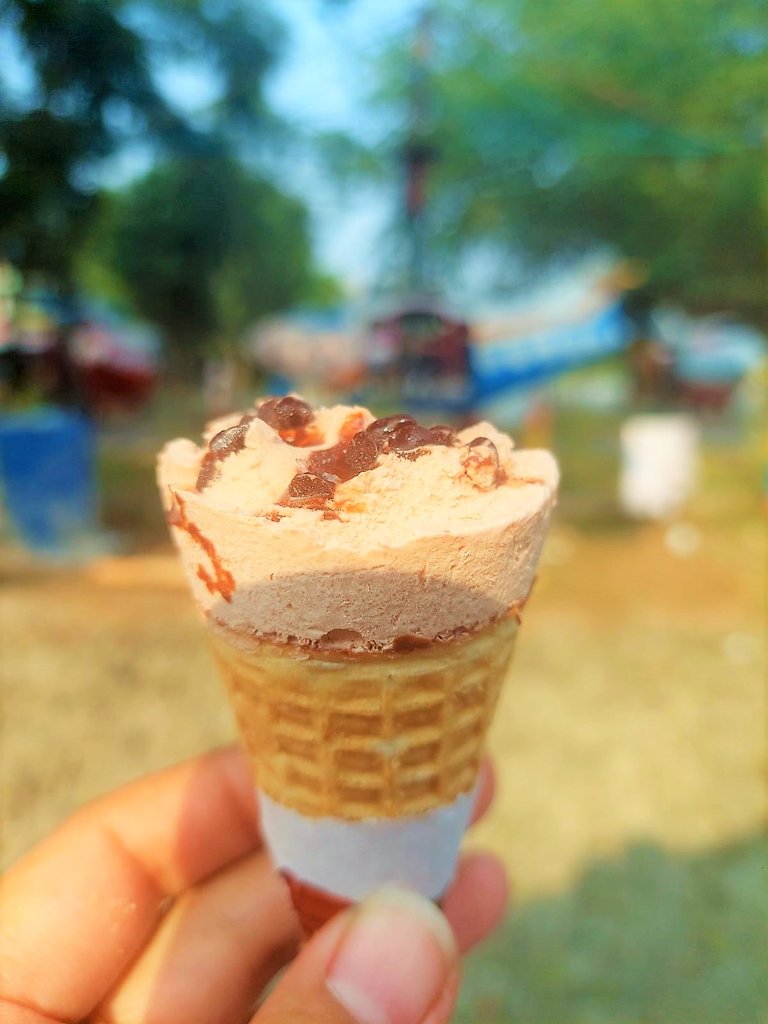 Before saying goodbye to the park we all had ice cream and explore the place a little more. You can check my previous post to see more photos of the park. The day went well and we really enjoyed the visit.
Have a good day, everyone.

---
---