My Neighbor almost ruined my Balcony Garden!

My small garden got ruined!
This is one of the breathing corners of my home. I can't even imagine having a day without this place. There are a few plants, no, it's not much. I know. Even if there was only one I would feel sad about it, for me.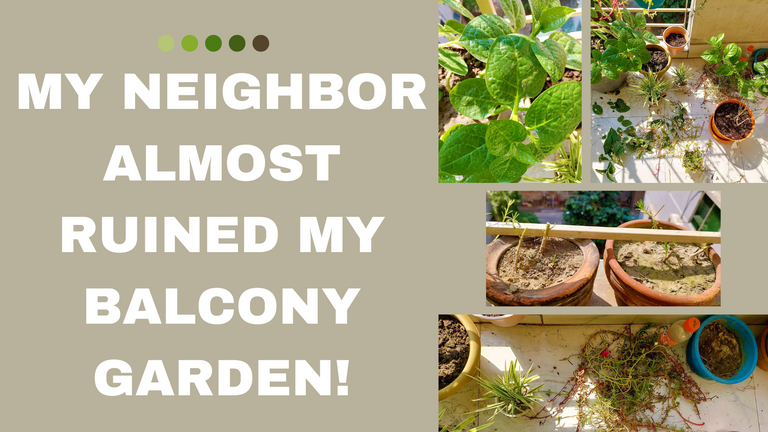 What happened?
Today, after waking up, just like every day, I went to our balcony to see the plants, and how they are growing. And saw a huge amount of sand, shaded hair, and dust on my balcony.
This is not the first time but the amount was never this big as today.
All my plants were covered with dust and hair. I got to realize that they empty their vacuum and pour it through their balcony (most probably) and all the dust landed on my balcony as I live just under their floor.
What a sane person can do that!
I lost my words. I usually don't put myself in an argument with anyone. But this boiled my blood. I immediately called my flat owner, he contracted with them but guess what? They refused. They are on the top floor so it's not possible for anyone else.
I have nothing to do and accept this But it aching my heart.
After the incident.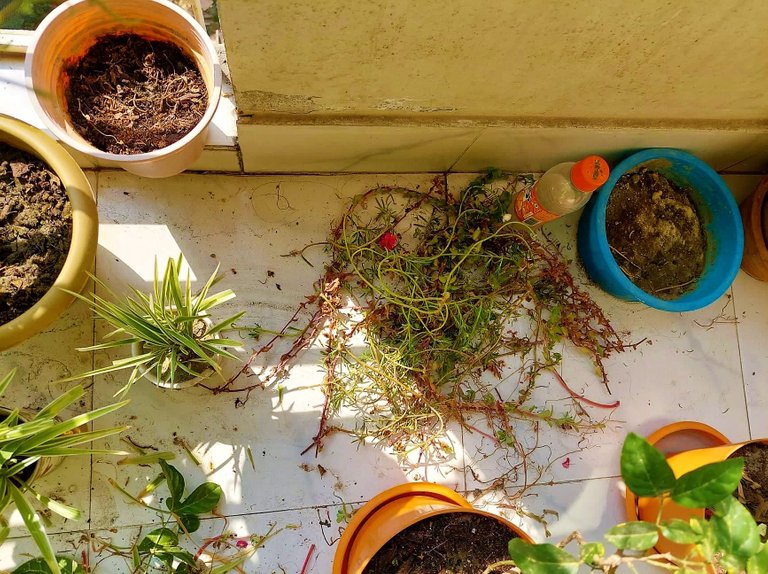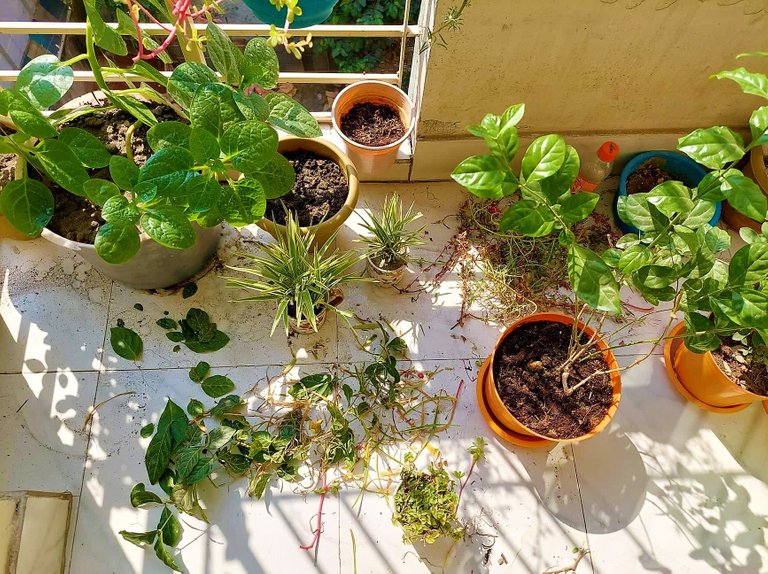 All the shreaded hair was to tangled with my plants leaves that it was almost impossible to untangle them and trow them away, one by one. I tried for a good few minutes but pulling them was ruining more. So decided to cut the plants.
These are are amount of leaves and branches that I thoew away!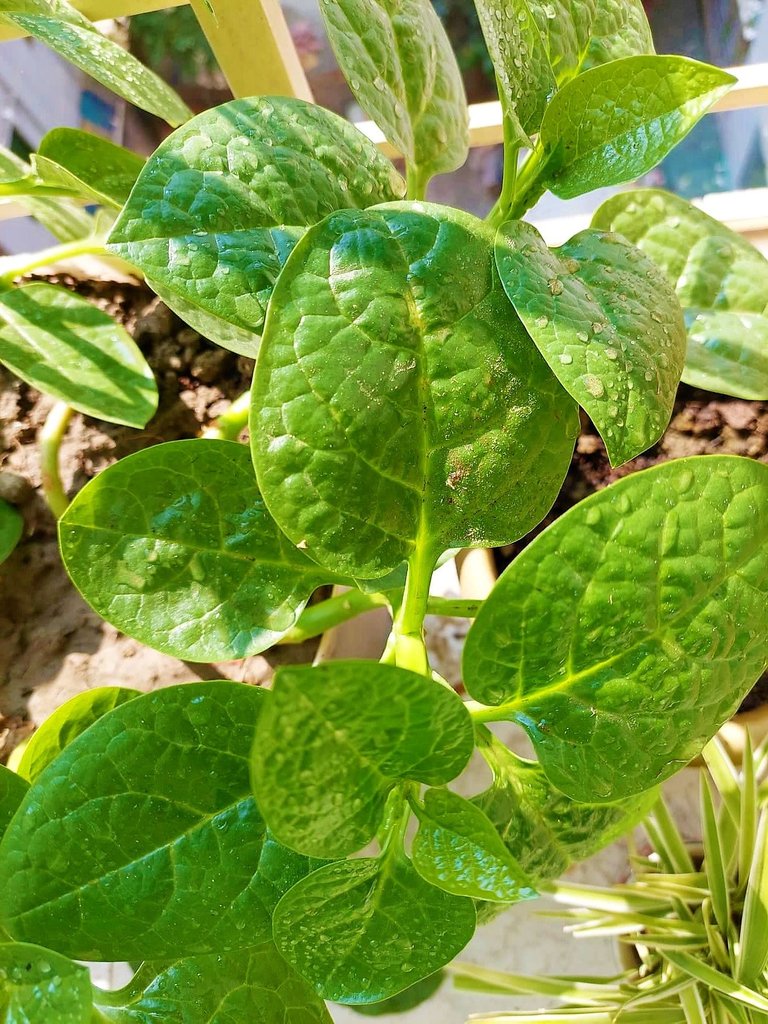 This is local spinach plants.
I usually pick some leaves every now and then and add to my curries and dishes. I also made a curry just the day before yesterday to share with you.
After the incident, they were so dirty. I sprayed water all over them to get rid of the dusts but some were still there. It ruined my appetite, I mean, I don't think like I would feel to pick then anytime soon to add on my dishes.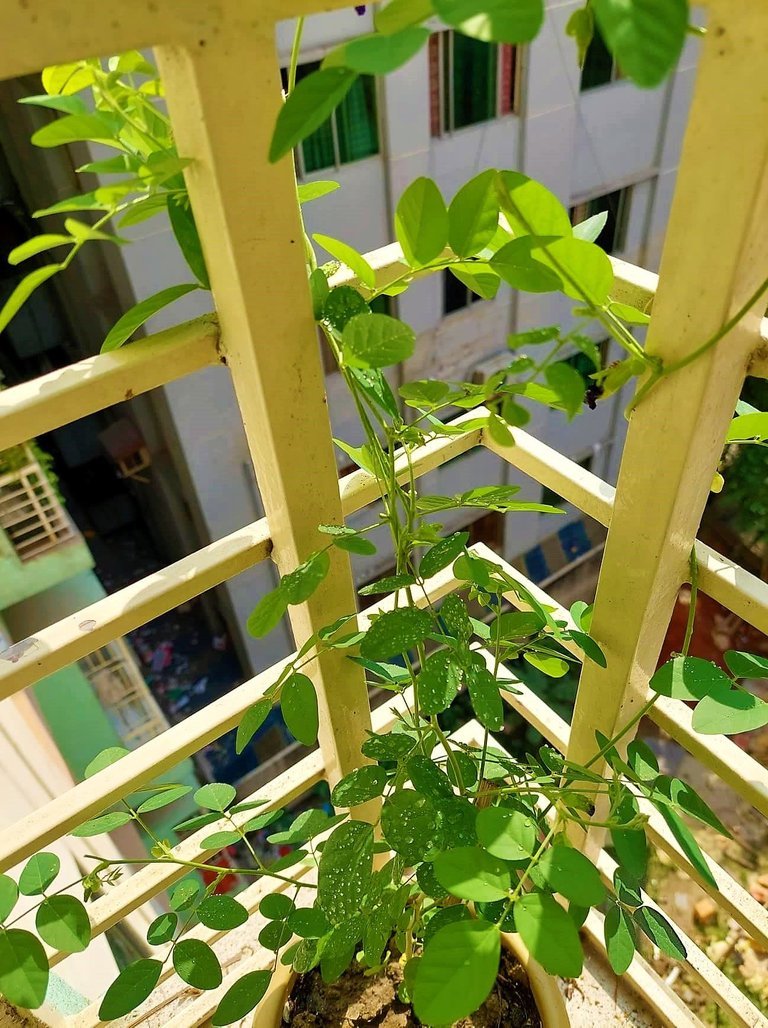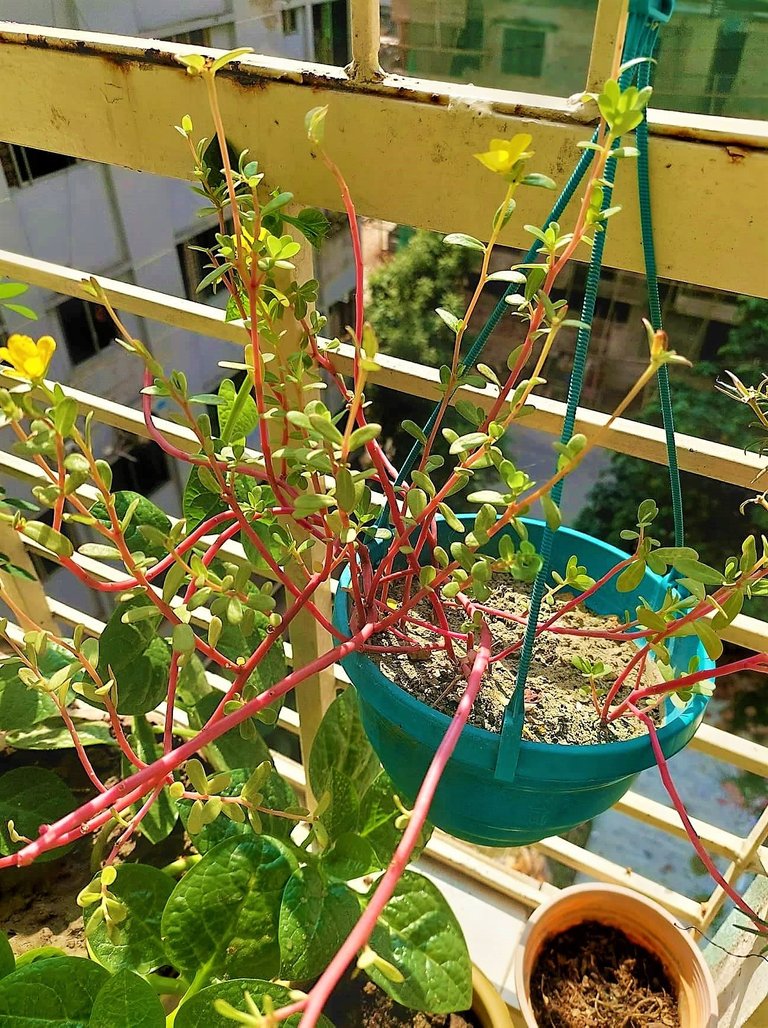 Moss rose and butterfly pea plants.
I have 7 different types and colors of moss roses. Today, they were affected the most. Because the plants are so soft, the hair and dust totally ruined them.
The butterfly pea flowers are recently started to bloom, they were so beautiful. But dust made them look dirty. I sprayed water ton them too to give them a fresh look.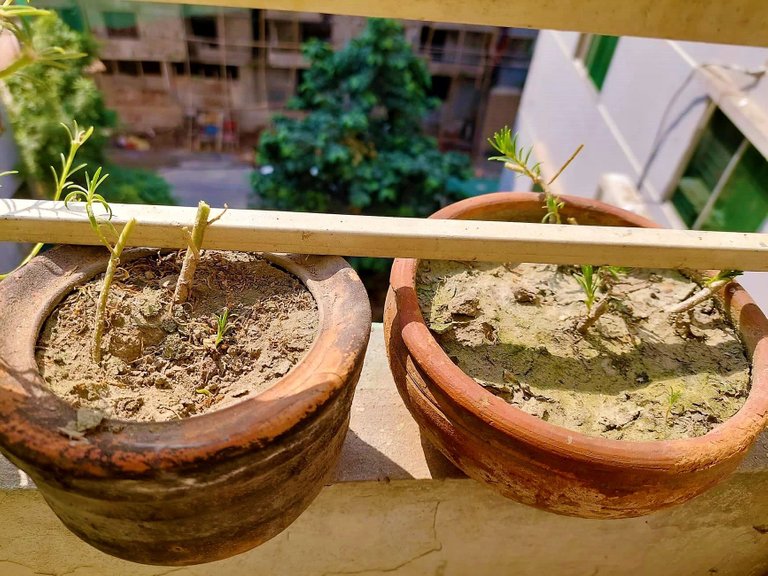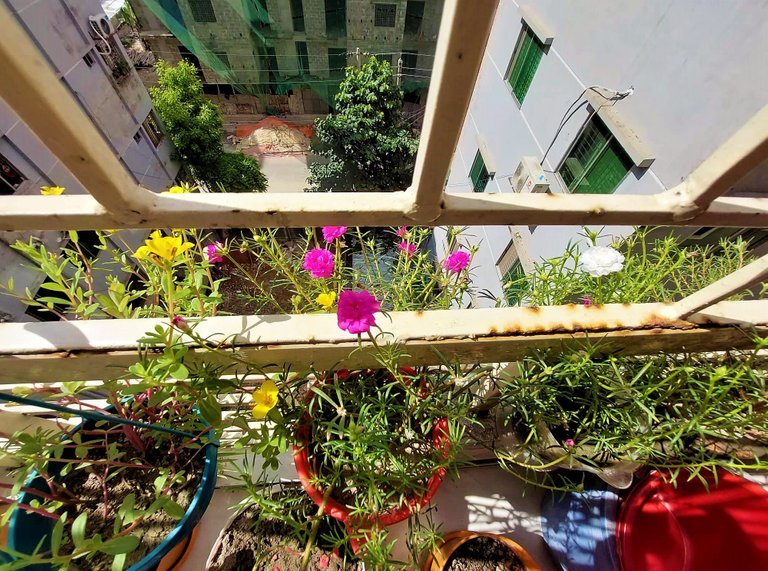 .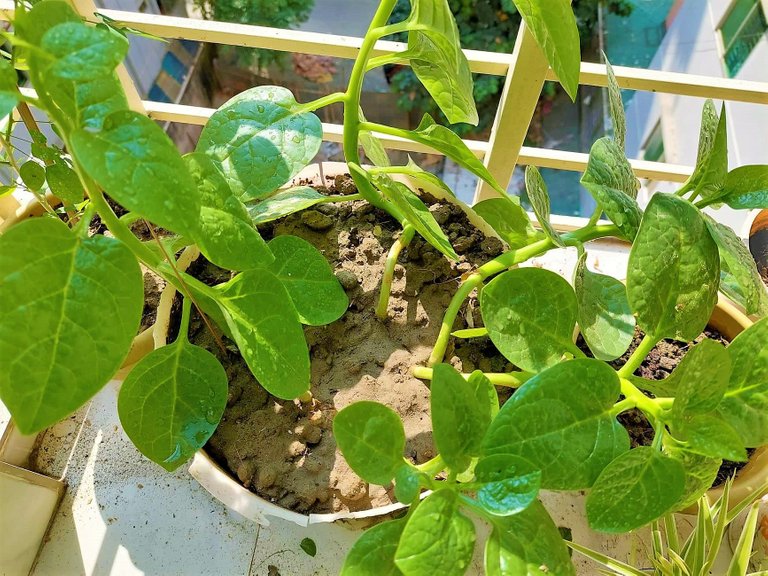 You are seeing the before after photos of the same plants! You may underatand how I felt.
There were some other plants too like a jasmine, two tob of spider wave plants, a periwincle plant, and a papaya bed tob. Everything was full of dust and hair. I spend almost 2 hours strait to get rid of everything. Then sprayed water and clean my balcony.
It was a very sad day for me. I saved my planst. But I'm not sure this incident will not happen again. I will try to talk with the owner again and will try to come to a solution.
That's my sad Garden Update for November! Hope I will come back with some great photos soon.

---
---