The beauty of Wildflowers in Black and White.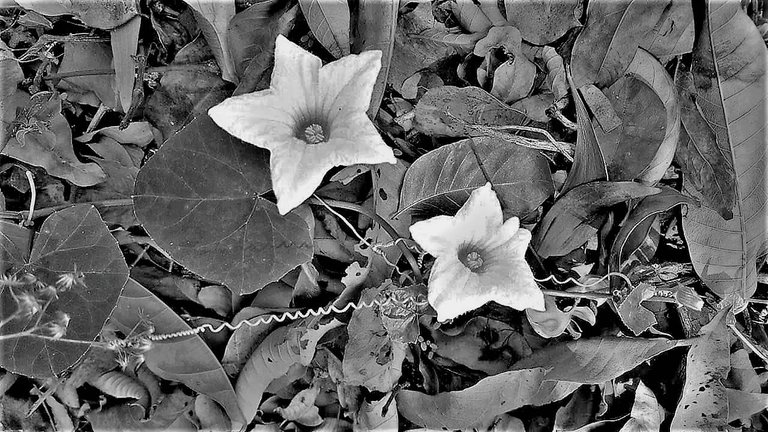 While roaming around my Mom's backyard I found some amazing wild beauty.
The backyard needs to be trimmed and cleaned up. It's been a while and now it all looks messy. But in between the pile of fallen leaves, these wildflowers still managed to make it look beautiful.
Yes, we pulled them off later. Now the whole place looks different and all cleaned up. My mom also planted some vegetable and flower plants later. So all the flowers I'm sharing today are no more!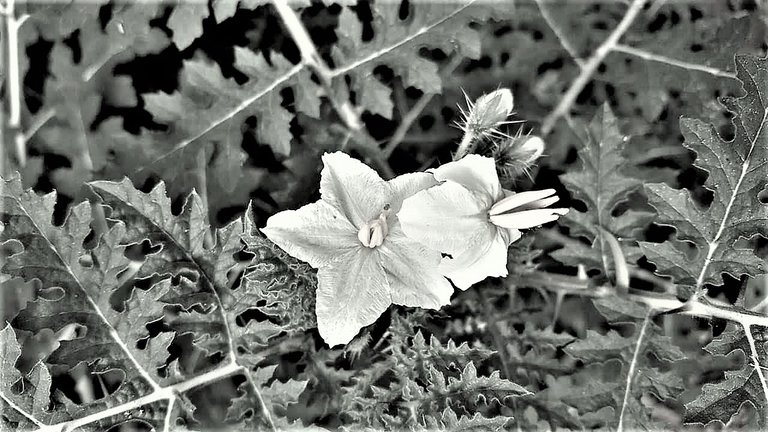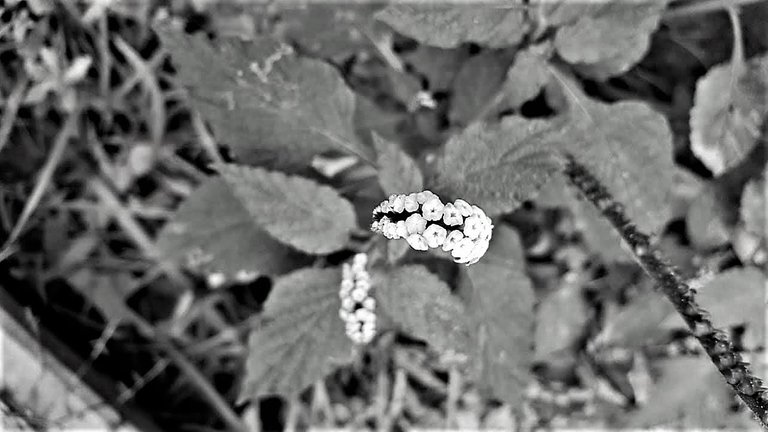 I'm not sure about the specific name or type of these garden weeds. But they are very common here, that I can ensure. Also, they are not totally useless but have some medicinal benefits.
Like the last one I shared is called Hatishura or Indian heliotrope which is commonly used for treating wounds and skin ulcers. I can remember, we used to have this all over in our backyard and sidewalks of the street. Whenever we get hurt or wounded while playing, we used to grab some of this plant's leaves and flowers and rub them over our skin.
Anyway...
I couldn't resist but share one of the colored photos of the wild beauties.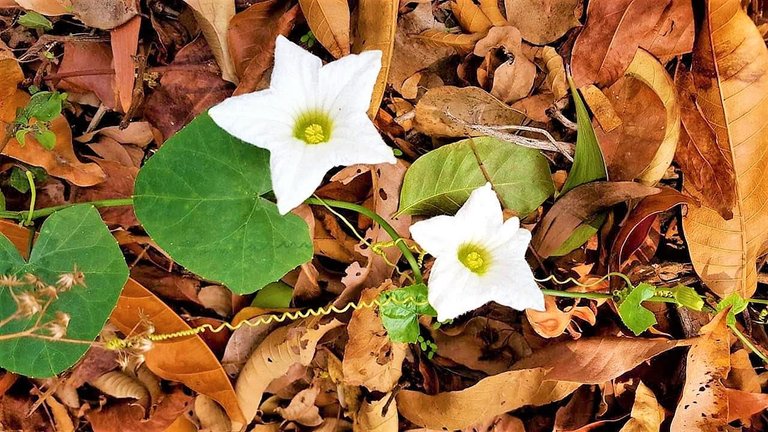 Aren't they looking amazing?
In between all the brown fallen leaves, they were the only lively things.
I don't know if it's safe to say that monochrome took away some of the beauty of this photo. Or maybe I don't have good hands-on editing in B&W. Also, maybe this is not a good subject for monomad. Because when I see other entries, it made me feel wonder seeing the beauty of the world in black and white!
This is my entry for the #monomad challenge going on in the Black And White community.
Have a good day, everyone.

---
---