The right place to do some trendy outfit shopping.
One of my favorite local brands announced a flat 50% sale on their store and I didn't miss that.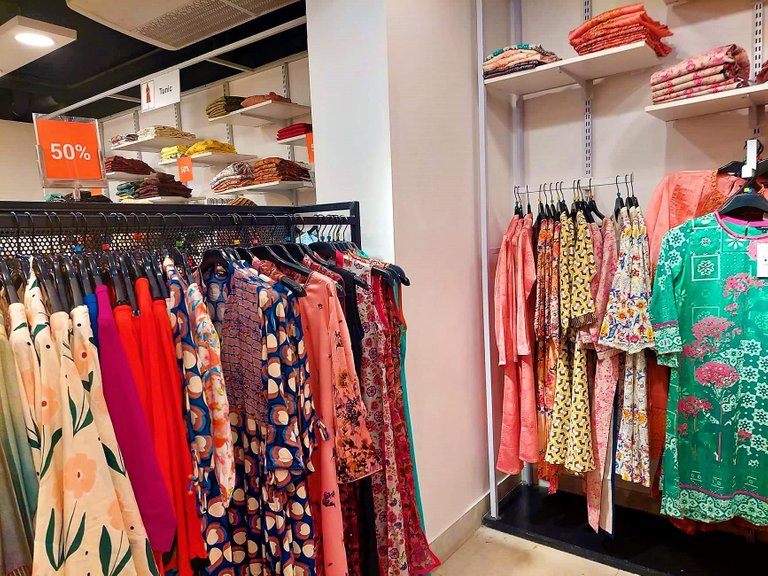 Le Reve is one of the popular fashion brands in Bangladesh. Every year we usually do some shopping there. They do announce a year-end sale or before any festival. We usually buy some outfits for the next festival. I don't know if anyone does the same. But I think, it saves a lot of money because on every occasion the price goes pretty high. So why miss the sale on the same product?
And a flat 50% means everything we grab from the store is on 50% sale. That's cool to me.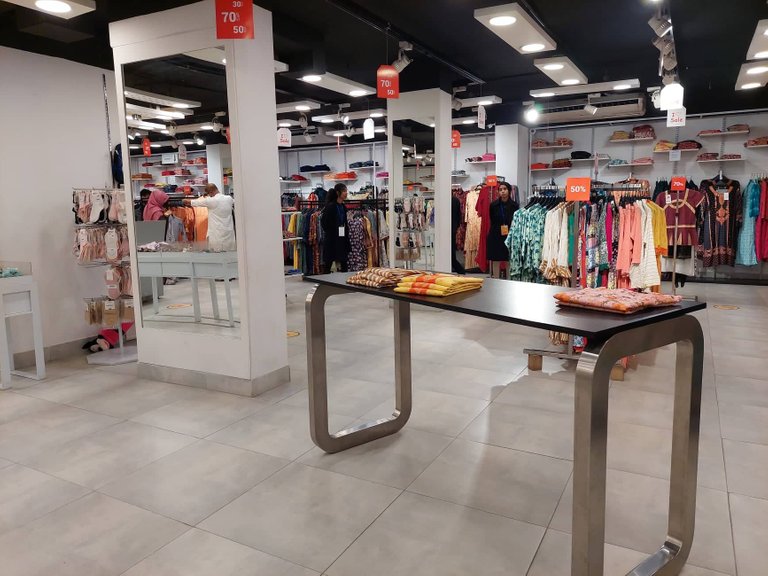 We browsed some products for a while. It was almost the end day of the sale. So every good product was already gone. I couldn't find my size on almost everything I choose. I was a bit disappointed but later found something, which I wouldn't say I like the most. But that's kind of okayish.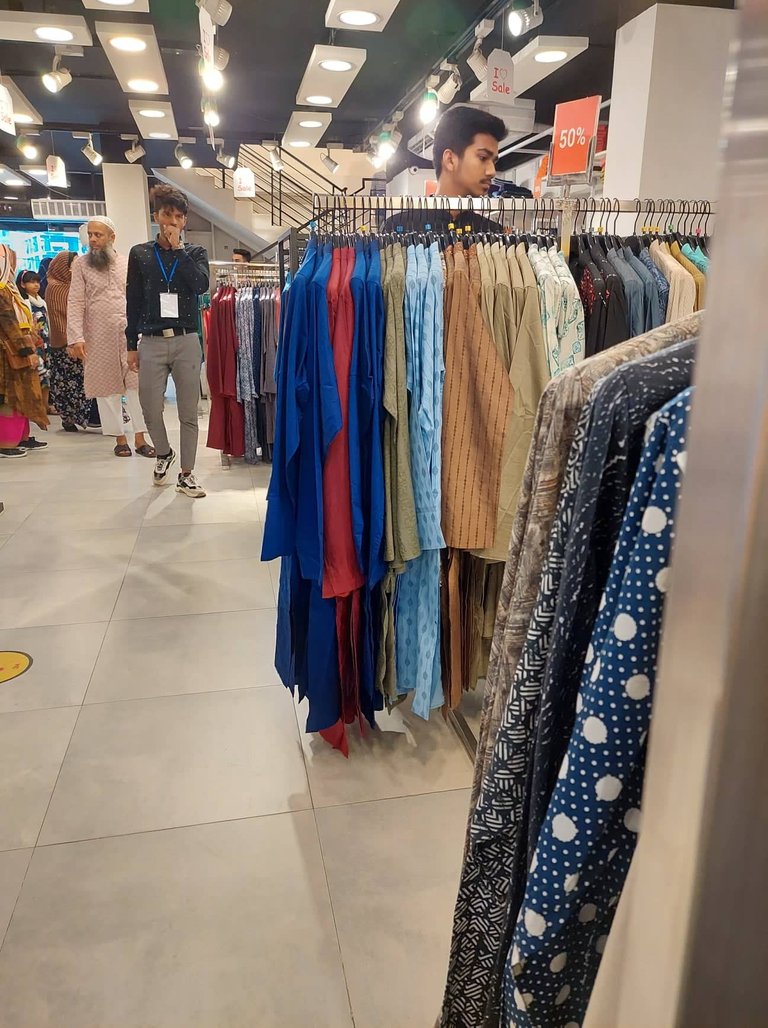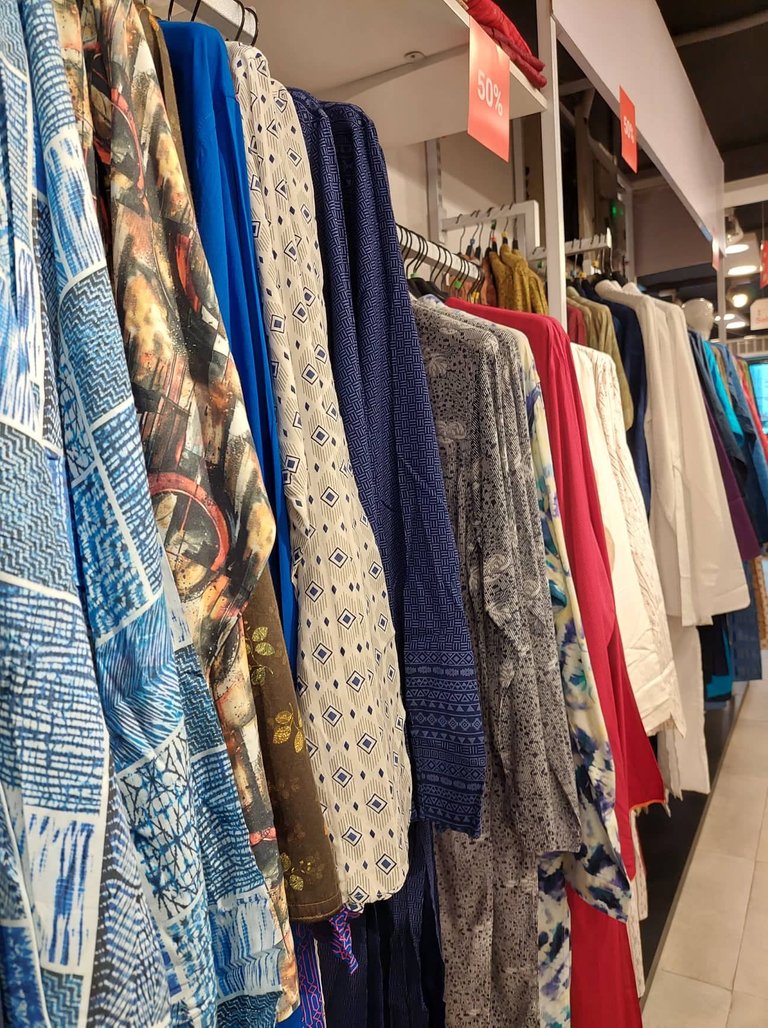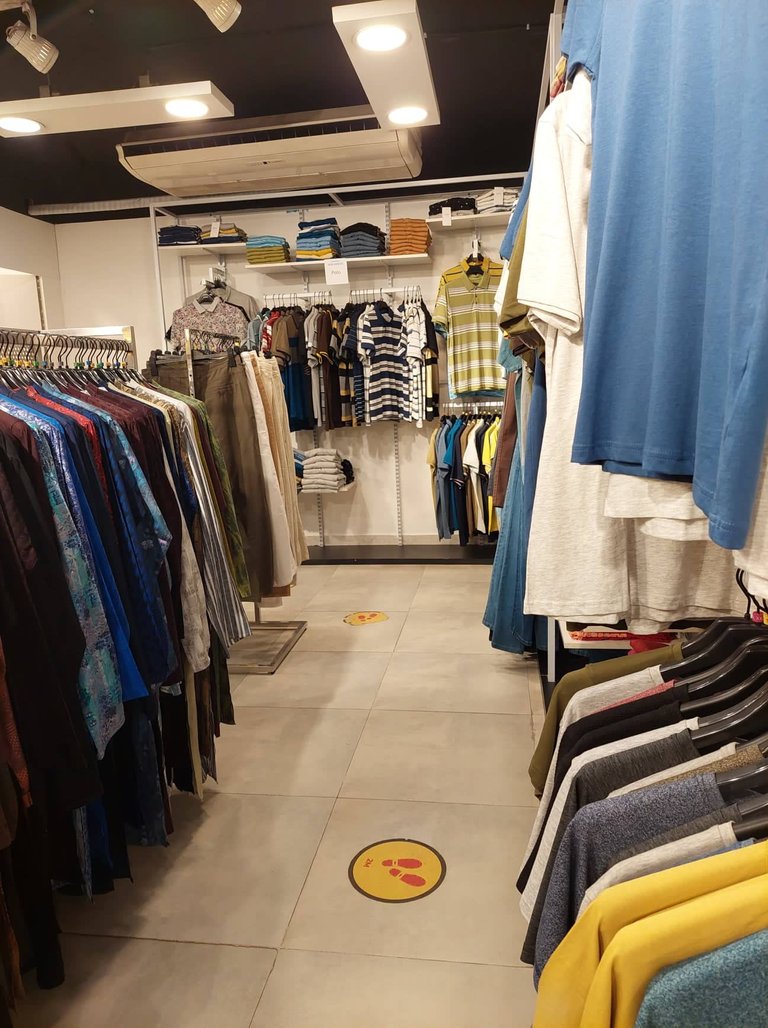 Later, we moved on to the men's wear section. My husband took two outfits, one is ethnic wear that we call "Panjabi" and the other one was an official shirt. Both were very reasonable in price. It was a total win.
The best thing happened next!
My son picked an outfit of his own from the kid's section. He was saying, he needs to try that on "trial/change room" alone as we do. So I let him do that, I know he was trying to experience something like a big boy. Later, he couldn't figure out how to wear that, unbuttoning the shirt he grabbed. I helped him and he was so very happy about what he did.
We bought that shirt in the right size for him too.
And we choose another baby frock for his cousin.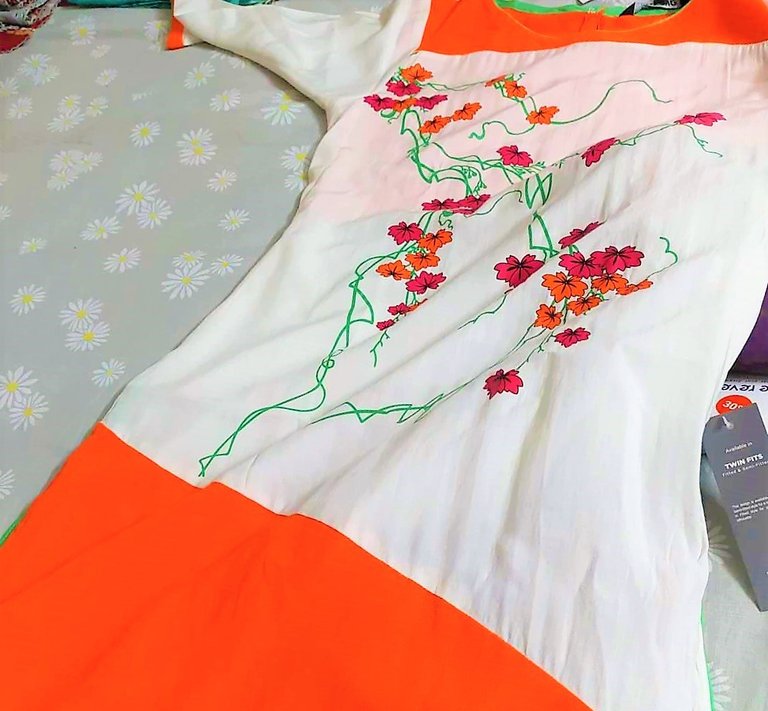 My 'Kamij', so colorful!
So that was our shopping experience on Le Reve. They have different stores all over the country. My closet already got a few of their products and I added one more, probably would add more if they continue to keep the same quality at an affordable price.
Have a good day, Everyone.

---
---