Traditional Fish curry with spring onions from my Balcony Garden like Chef's kiss!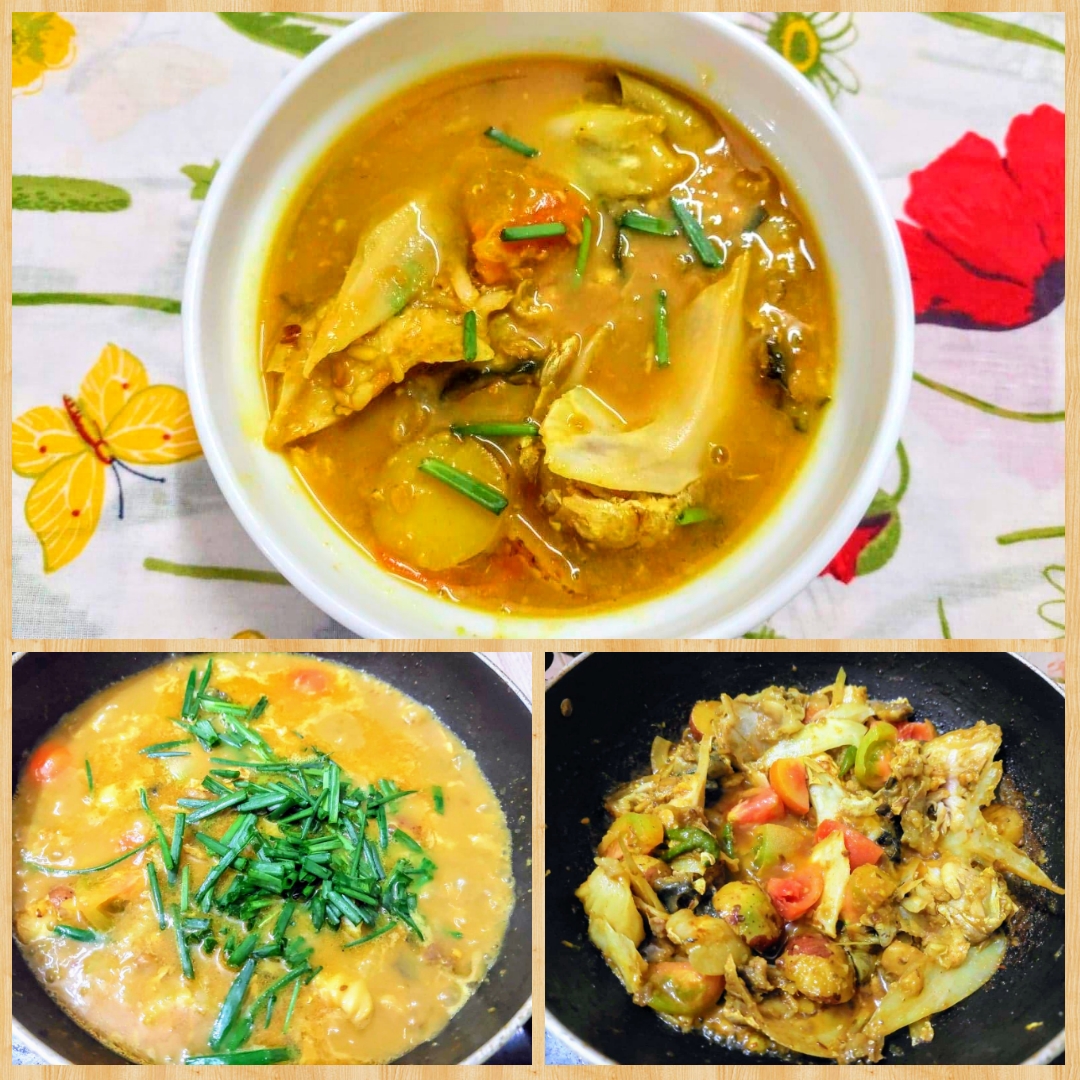 Muro Ghonto is part of traditional Bangladeshi cuisine. It's a delicacy to serve this dish during special occasions like when guests come over. Because this recipe is so flavorful and full of nutrition, it's worth serving as something special.
In our language, Muro means fish head and Ghonto means mashed/mixed curry.
We traditionally cook it mung bean. I also added tomatoes and some potatoes as well.
Let me share the ingredients.
Two big fish heads
One cup of Mung bean
Thee tomatoes
A handful of small potatoes
Onion and green chili slices
Garlic and ginger paste
Salt, turmeric powder, chili powder
Cumin
Onion leaves
Coriander (optional)
Vegetable oil
Lots of spices! Yes, that's why it will be so flavorful.
Let's see the step-by-step process of the dish.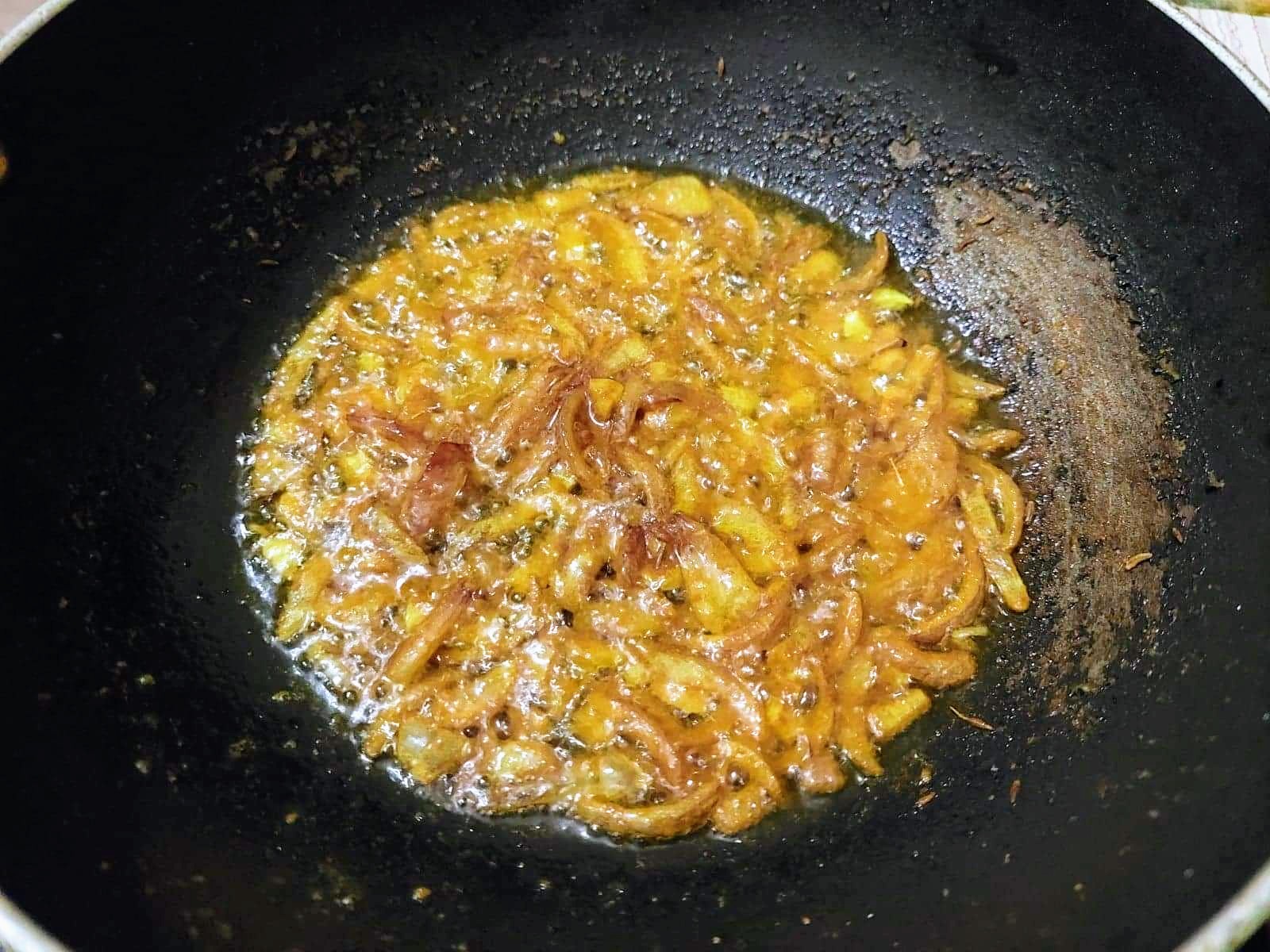 Fry onion slices, garlic, and ginger paste on the pan with vegetable oil until soft.
Add turmeric powder, chili powder, a pinch of cumin, salt, and water if needed, and cook for 5-6 minutes.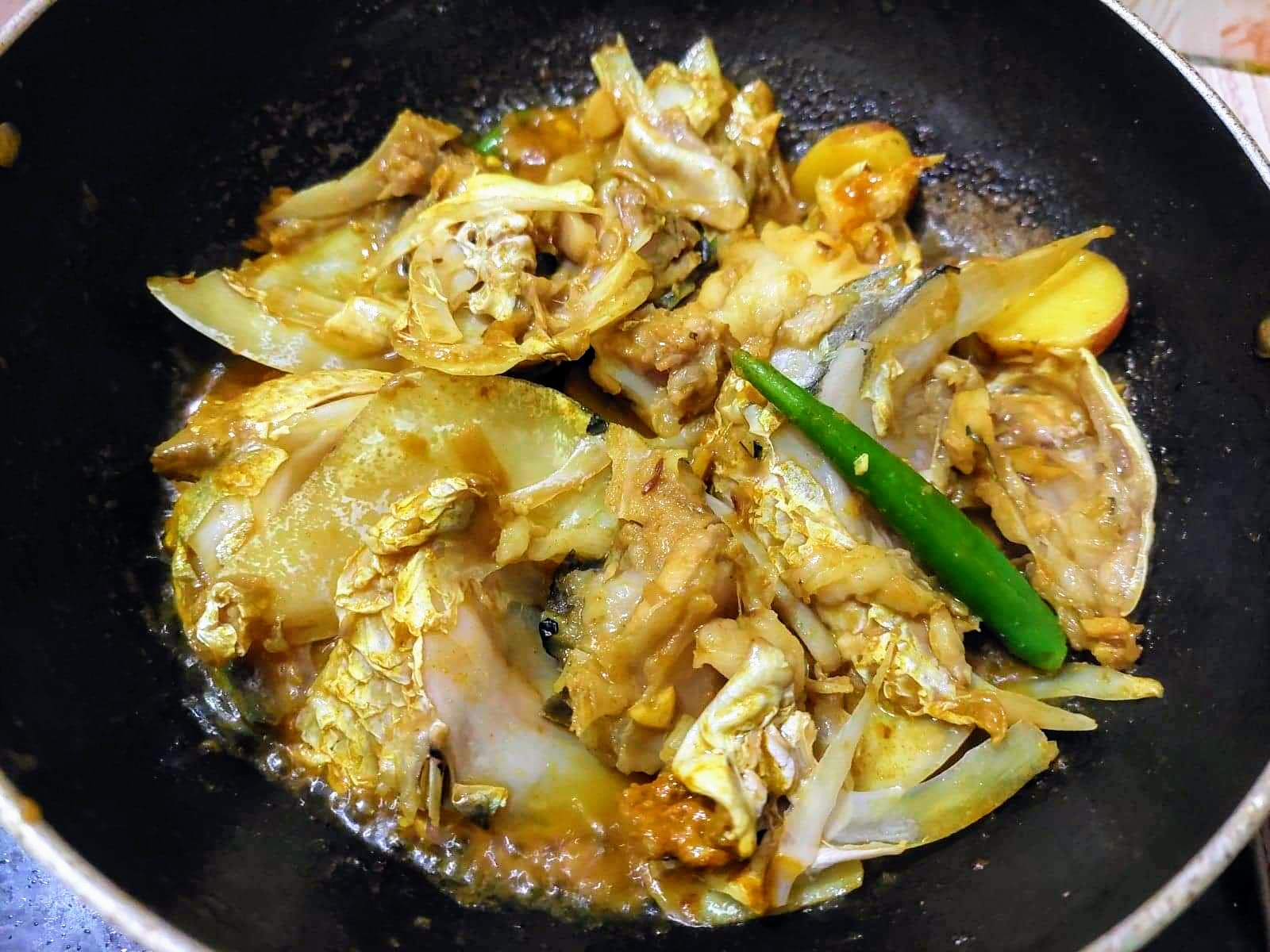 Add the washed fish heads and combine them with the spices.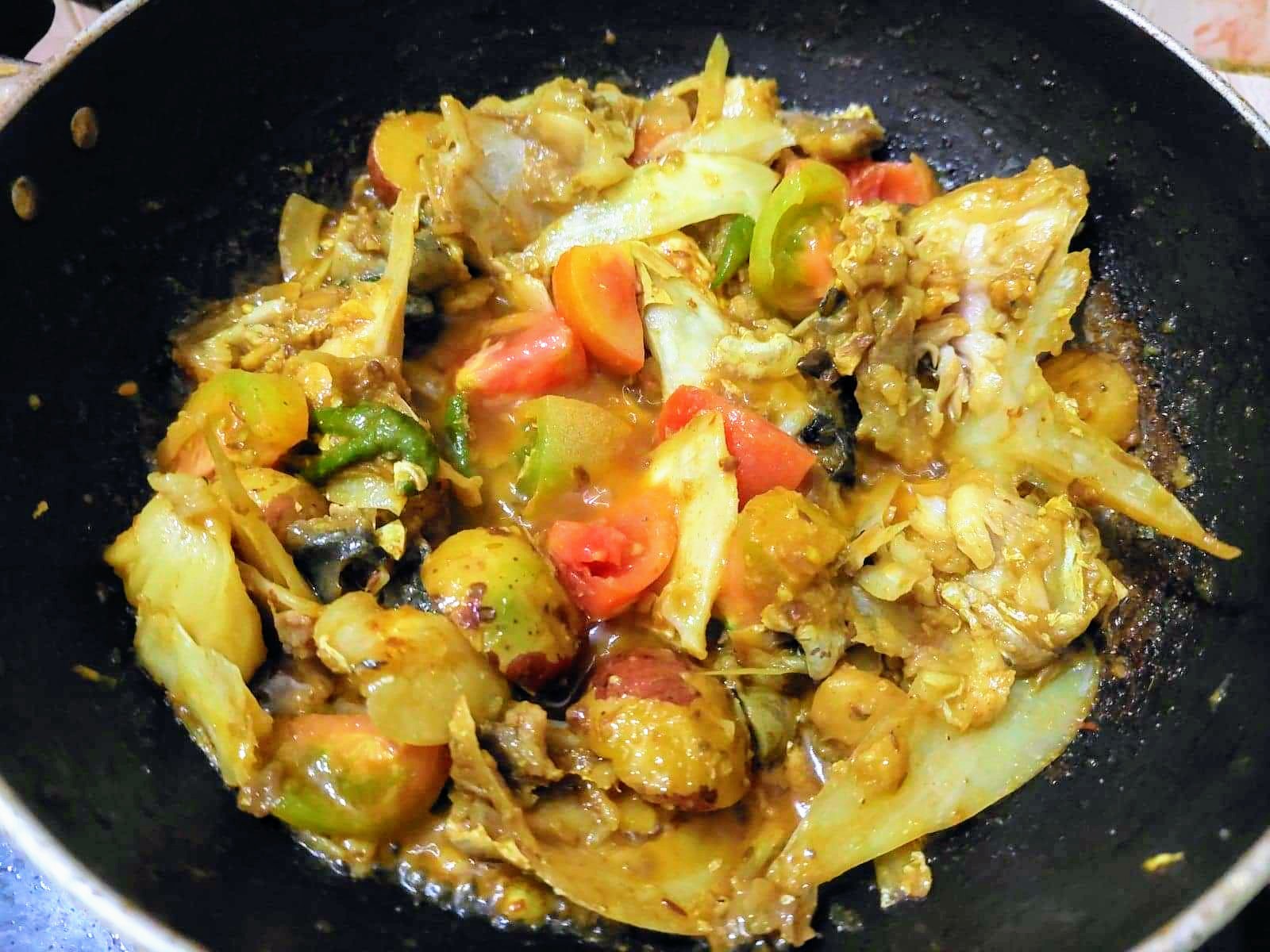 I added some green chili slices, tomato slices, and some potatoes as well after cooking the fish for a few minutes. It will not take long to cook and get mashed.
Now let's prepare our mung bean.
Add one and a half cups of water with one cup of mung bean with some salt and turmeric powder. I used a pressure cooker to make them soft.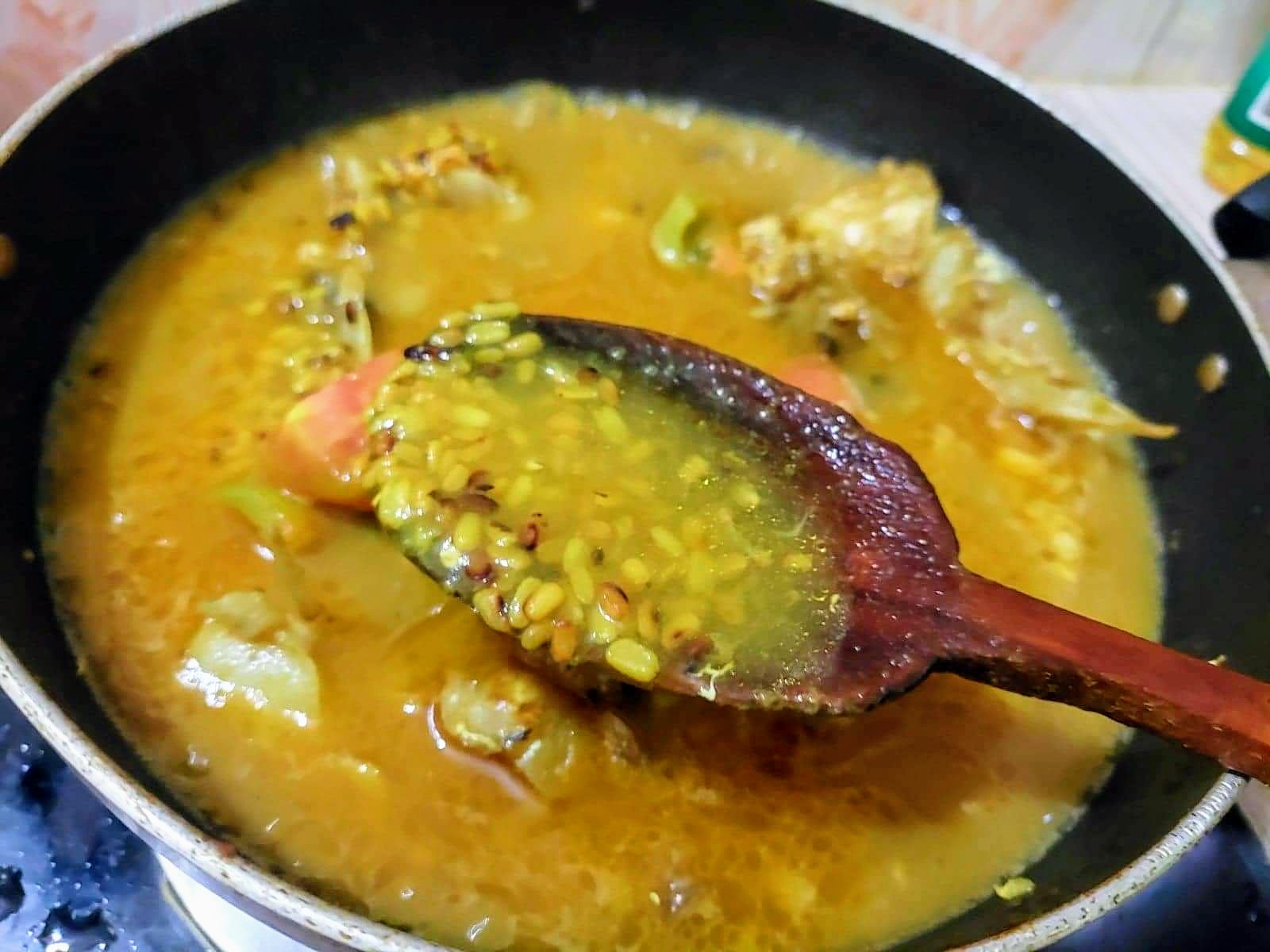 When the fish is properly cooked add the mung beans with it. It will make the curry watery, that's the texture we need.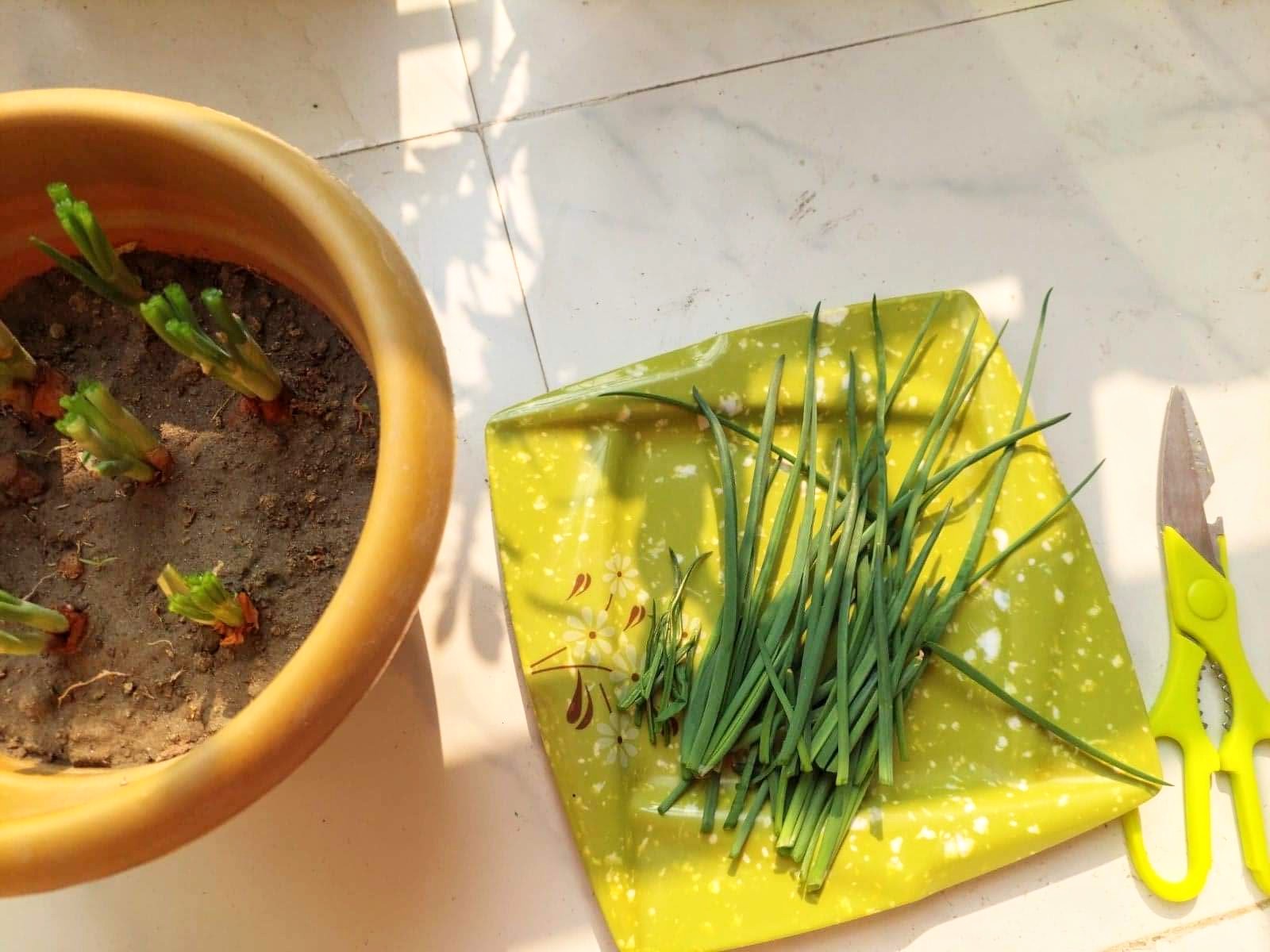 When it was cooking in the oven, I collected some onion leaves from my balcony garden. I can't explain how wonderful it feels to add something in my cooking that is homegrown.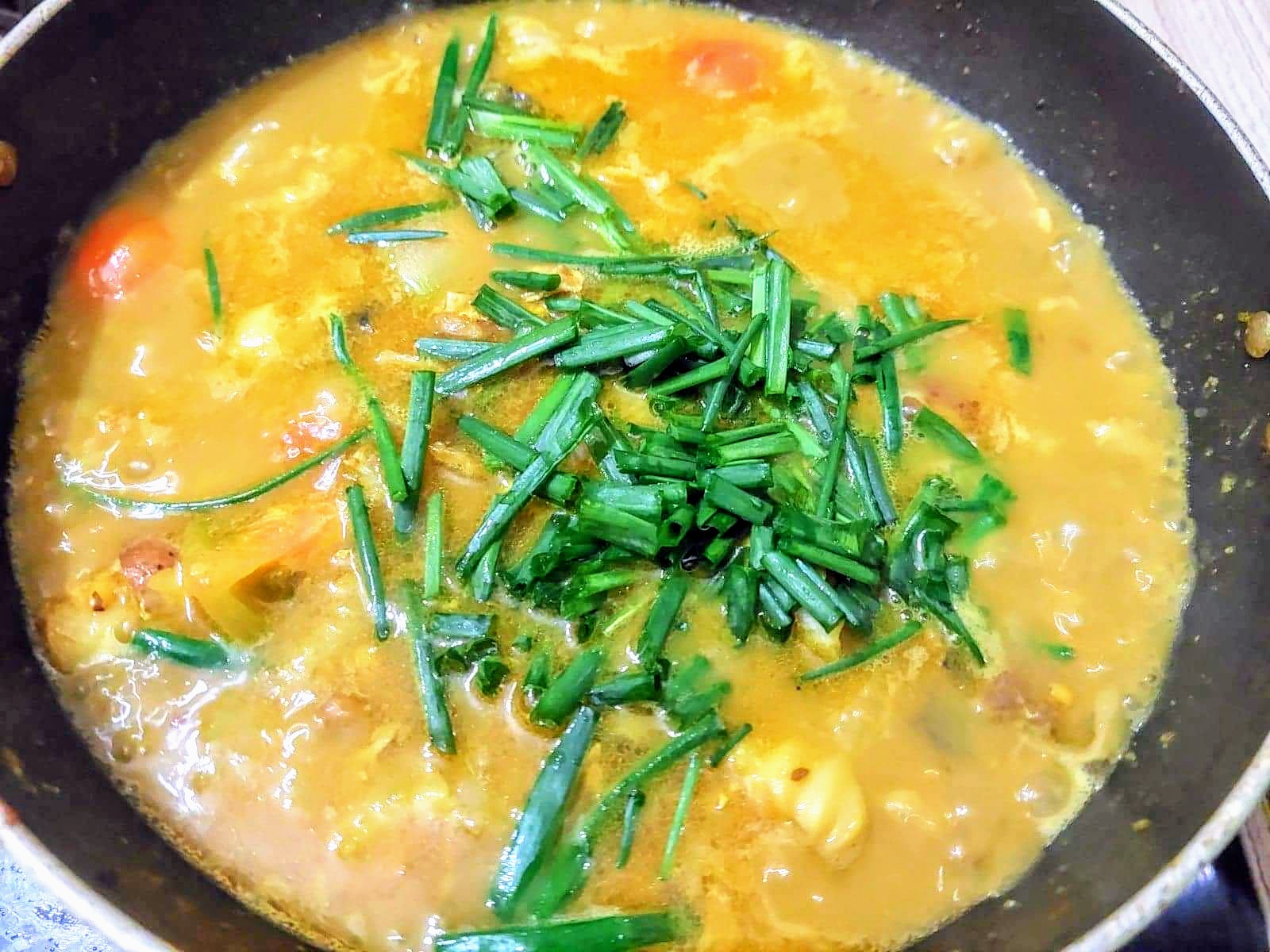 Now time for the chef's kiss!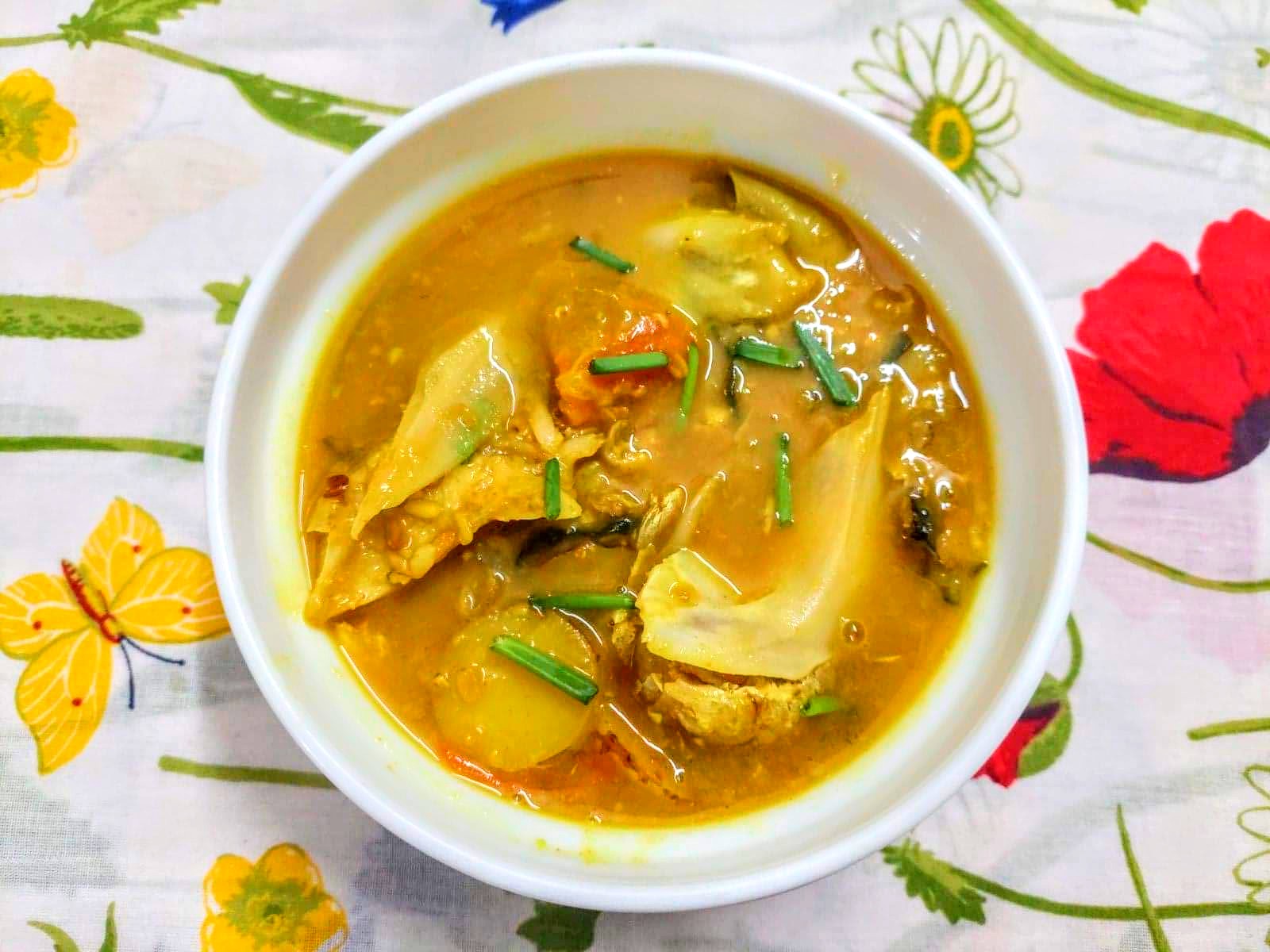 Serve it with steamed rice. It goes so well with rice. Also, it tastes so good, you can enjoy it without adding anything. And I guess no need to say anything about the nutritional value of this dish.
My heart was full adding the onion leaves from my garden and my stomach was happy having this dish with rice.

---
---