Who wants some refreshing java apple?

There was a time when Java apple was highly available in my region but not anymore. I rarely find it in our markets. Also, there were many varieties which I don't find anymore.
Back then summer means a refreshing taste of java apple almost every day. The taste is watery with a touch of sweetness and a slight bitter & tangy flavor. Now, whenever I find this I try to buy some for home. You can make a salad or eat it raw. I wouldn't say it's delicious but sure refreshing. Also, if you are trying to lose weight it can be a good option for salad too.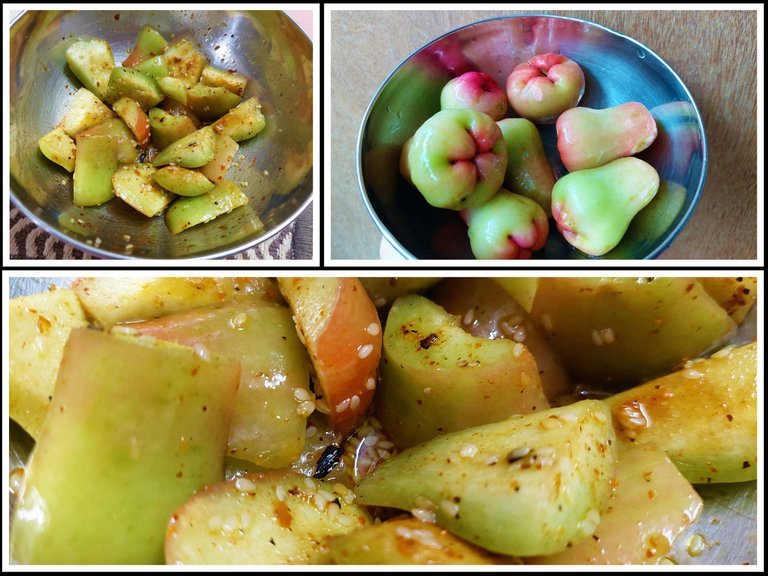 A few days ago, I bought some red java apple, which is more sweeter in taste than the green one. The price is also very cheap. I decided to make a quick spicy salad with them.
Let me share how you can prepare it.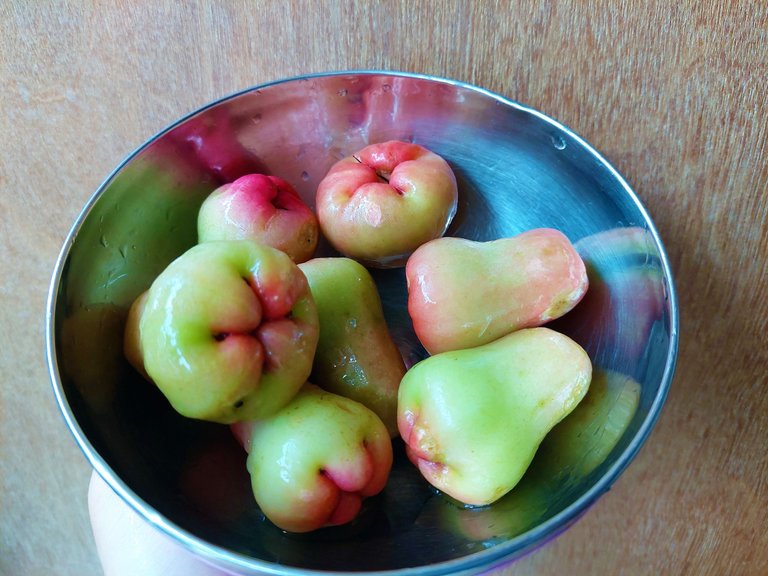 Cut off the upper and lower (star-shaped) portion and wash them properly. There will probably be some dust in the bottom part. Some also grow a round seed inside, remove it too if you find one.
Cut them as you like and they are ready to have a good toss with other ingredients.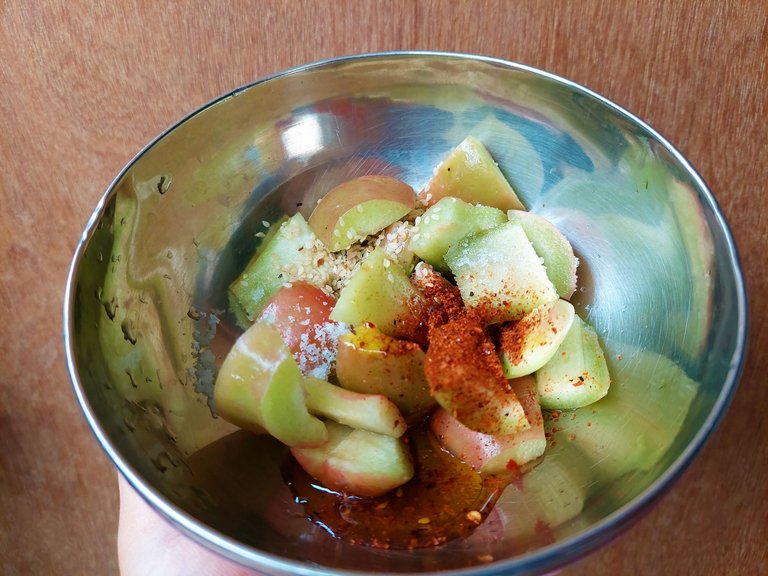 I added some red chili flecks, sesame seeds, mustard oil, salt, and sugar. You can guess how complex the taste was.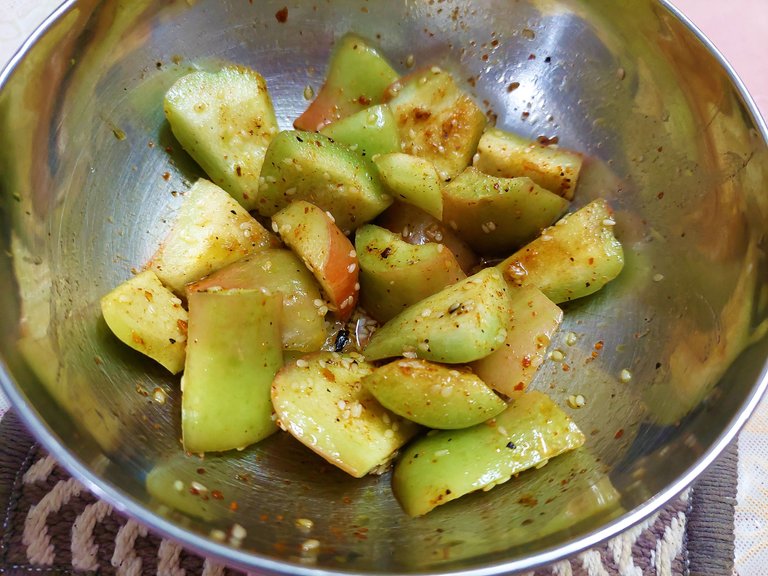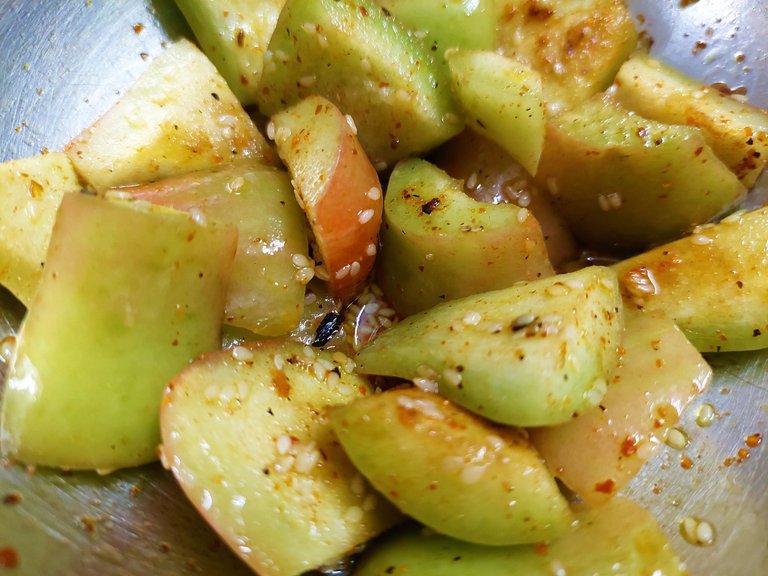 It was sweet, tangy, spicy, and full of flavor. I loved it.
Java apple is good for reducing bad cholesterol and toxicity in the body. Also, it's popular as diabetic food as it is low in carbohydrates. The refreshing watery texture helps improve skin too.
It's like a natural medicine with lots of benefits. If it's available to you, try it :)

---
---