Cine TV Contest #38 - Dodge charger / Fast and Furious 9 [Eng/Esp]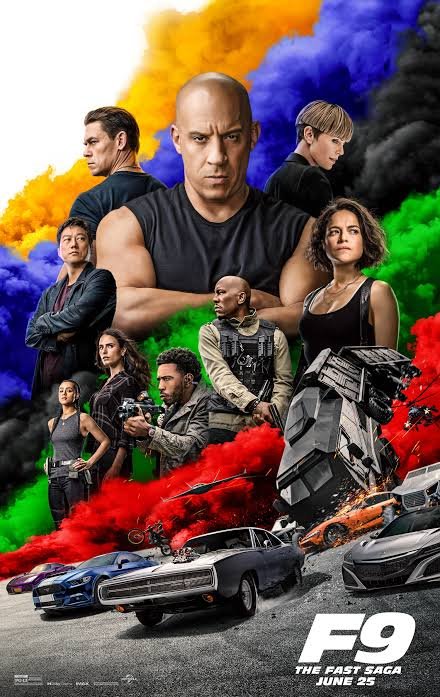 IMDb
I have seen so many movies with cars, where the actor or actress was driving on the road or in the bushes, but the one that caught my attention the most was Tom's Car in Fast and Furious. The car is called Dodge Charger, Tom played by Vin Diesel in this movie makes Dodge Charger car, his number one car where he used it in competitions with friends and his family.
whenever another car is delivered to him, he prefers his own because he understands what his car can do
I love this car Tom used in this movie, what amazed me the most was the body of the car, it looks a bit old but it can run a mile longer without getting tired.
You would see how Tom opened it in his private workshop, as easy as if the car were nothing but it's true, Dodge Charger was very good, I like the light and the configuration of the car's camera, although I haven't seen it before in real life, so I'll know if Tom was the one who installed that camera and autofocus headlamp.
Because I always finds that two has something so unique in a car body, I know others car may have it but the camera and the headlamp are not to easy to find in a car, maybe this are the reasons I love Dodge charger so much.
I will never forget the fact that it can drive with it Tyres bending on one side while the driver is safe inside, I used to think if Tom should paint it white all over the body since my favorite color is white.
To let me know if the car will stick to stains. For safety it was awesome to know that the Dodge Charger car has the ability to control weapons, Tom used it in the movie.
Every time I see this movie I open my whole heart to the magic that this car would perform, these are the things I always look for. I wouldn't mind buying this car once I know I have enough money to buy it.
Although I haven't checked the price in the market yet, I think the car would be worth more money, Tom customized it, changed it from style to style, but it still keeps the balance in driving, the movement that the shock absorbers make is amazing.
I used to be too excited when Tom drives this car, Tom enjoyed so much in the movie with his car, i used to watch each character of Tom repeatedly because of the Dodge Charger car.
But I would have gone so crazy if the car was white, now that I think about it, I realized that the white color would go so well with the film.
This is my entry in the cineTv contest, to join this fun contest use this link. Thank you.
Spanish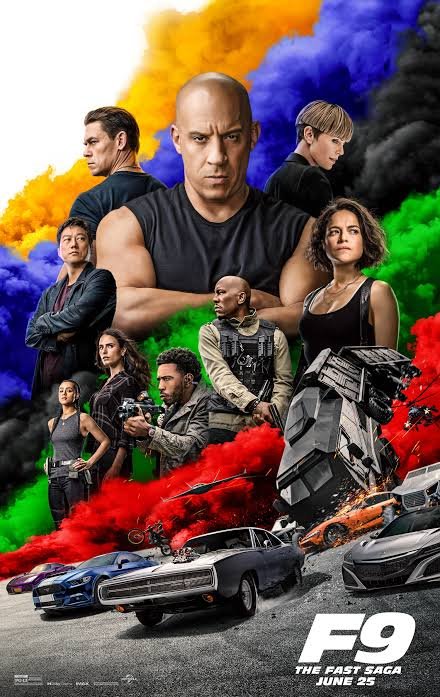 IMDb
He visto tantas películas con autos, donde el actor o la actriz manejaba en la carretera o entre los arbustos, pero la que más me llamó la atención fue Tom's Car en Fast and Furious. El auto se llama Dodge Charger, Tom interpretado por Vin Diesel en esta película hace del auto Dodge Charger, su auto número uno donde lo usó en competencias con amigos y su familia.
cada vez que le entregan otro coche, prefiere el suyo propio porque entiende lo que puede hacer su coche
Me encanta este auto que usó Tom en esta película, lo que más me asombró fue la carrocería del auto, se ve un poco viejo pero puede correr una milla más sin cansarse.
Verian como lo abrio tom en su taller particular, tan facil como si el auto no fuera nada pero es cierto, el dodge charger estaba muy bien, me gusta la luz y la configuracion de la camara del auto, aunque no lo habia visto antes en la vida real, así que sabré si Tom fue quien instaló esa cámara y el faro de enfoque automático.
Porque siempre encuentro que dos tiene algo tan único en la carrocería de un automóvil, sé que otros automóviles pueden tenerlo, pero la cámara y el faro no son fáciles de encontrar en un automóvil, tal vez estas son las razones por las que amo tanto el cargador Dodge.
Nunca olvidaré el hecho de que puede conducir con las llantas dobladas de un lado mientras el conductor está seguro adentro, solía pensar si Tom debería pintarlo de blanco en toda la carrocería ya que mi color favorito es el blanco.
Para avisarme si el auto se pegará a las manchas. Por seguridad, fue increíble saber que el auto Dodge Charger tiene la capacidad de controlar armas, Tom lo usó en la película.
Cada vez que veo esta película abro todo mi corazón a la magia que haría este auto, estas son las cosas que siempre busco. No me importaría comprar este auto una vez que sepa que tengo suficiente dinero para comprarlo.
Aunque todavía no he mirado el precio en el mercado, creo que el auto valdría más dinero, Tom lo personalizó, lo cambió de estilo a estilo, pero aún mantiene el equilibrio en la conducción, el movimiento que hacen los amortiguadores. es asombroso
Solía ​​​​estar demasiado emocionado cuando Tom conduce este automóvil, Tom disfrutó mucho en la película con su automóvil, solía ver cada personaje de Tom repetidamente debido al automóvil Dodge Charger.
Pero me hubiera vuelto tan loco si el auto fuera blanco, ahora que lo pienso, me di cuenta de que el color blanco iría muy bien con la película.
Esta es mi participación en el concurso de cineTv, para unirse a este divertido concurso use este enlace. Gracias.
---
---