Miyeti was falsely accused [Eng - Esp]
Life doesn't pay to be dishonest, especially to be dishonest with a true friend who appears to be a sister, just this morning. Adora opine, it was through the help of her friend Miyeti that she is where she is today, but it hurts her so much that she is no longer working in the company with her.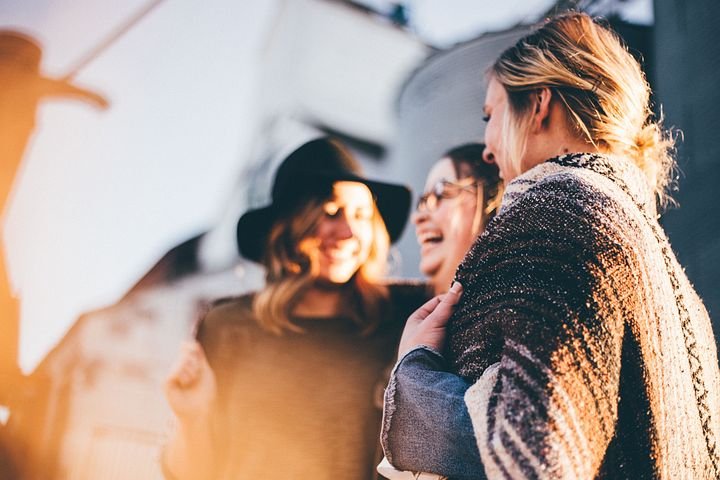 Image by stocksnap at pixabay
The absence of her is like a burning flower that you see in the morning and at night it burns. Adora never believed in the things that Miyeti was accused of, so when she became the head of the department, she asked for a new investigation to be carried out to find out if Miyeti was really to blame.
Her company was engaged in pipe welding and they both worked in the accounting department, so one day the head of the department said that Miyeti stole ten thousand dollars.
The innocent girl tried to speak about her innocence but her words were taken for granted, she was taken into custody and that was it for her, the last thing Adora heard was that after every investigation, Miyeti was still the one who stole the lost funds in the department.
The Miyeti family pleaded with the company, but since it was a high-ranking company, their decision was final. She has been detained for four years awaiting trial and every time the day of trial comes up, her case prefers to be adjourned.
Adora on this day received her promotion as the head of the accounts department, she immediately resumed her new position, she ordered that the case of her friends be properly reviewed.
After much investigation carried out in secret, it was found that Mr. Zuluko, who was the former department head, was the one who stole the missing funds and then blamed the innocent girl because she refused to go on a date with him.
Adora used her power of attorney as a department head and wrote to the board of directors, they met and sent a notice to Mr. Zuluko, he couldn't deny it because it was solid evidence that led to his bank account where he hid the money.
He was arrested and not less than two hours later, Miyeti was discharged from the detention, she returned and saluted her friend Adora for fighting for her even when her hands were clenched.
Miyeti wants to sue the company for tarnishing her image, giving her a quick notice when she was humble as a worker, and for calling her a thief when she wasn't, but Adora asks her not to do that, so it won't be that her emergence as head of the accounting department brought more fire to the company.
Spanish
La vida no compensa ser deshonesto, especialmente ser deshonesto con una verdadera amiga que parece ser una hermana, justo esta mañana. Adora opina, fue gracias a la ayuda de su amiga Miyeti que está donde está hoy, pero le duele tanto que ya no esté trabajando en la empresa con ella.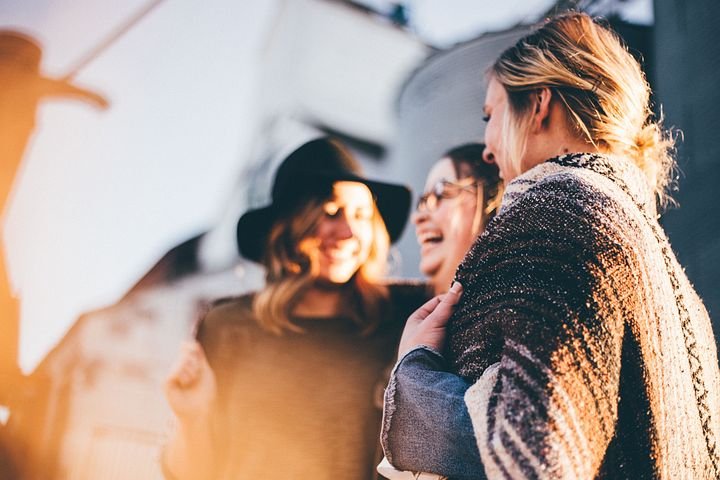 Imagen de stocksnap en pixabay
La ausencia de ella es como una flor ardiente que ves por la mañana y por la noche arde. Adora nunca creyó en las cosas de las que acusaron a Miyeti, por lo que cuando se convirtió en la jefa del departamento, pidió que se llevara a cabo una nueva investigación para averiguar si Miyeti realmente tenía la culpa.
Su empresa se dedicaba a la soldadura de tuberías y ambas trabajaban en el departamento de contabilidad, así que un día el jefe del departamento dijo que Miyeti robó diez mil dólares.
La niña inocente trató de hablar sobre su inocencia pero sus palabras se dieron por sentadas, la detuvieron y eso fue todo para ella, lo último que escuchó Adora fue que después de cada investigación, Miyeti seguía siendo quien robó los fondos perdidos. en el departamento.
La familia Miyeti suplicó a la empresa, pero dado que era una empresa de alto rango, su decisión fue definitiva. Ha estado detenida durante cuatro años en espera de juicio y cada vez que llega el día del juicio, su caso prefiere ser aplazado.
Adora en este día recibió su ascenso como jefa del departamento de cuentas, inmediatamente retomó su nuevo cargo, ordenó que se revisara debidamente el caso de sus amigas.
Después de mucha investigación llevada a cabo en secreto, se descubrió que el Sr. Zuluko, quien era el exjefe de departamento, fue quien robó los fondos faltantes y luego culpó a la inocente niña porque se negó a tener una cita con él.
Adora usó su poder como jefe de departamento y escribió a la junta directiva, se reunieron y enviaron un aviso al Sr. Zuluko, él no pudo negarlo porque era evidencia sólida que lo llevó a su cuenta bancaria donde ocultó el dinero.
Fue arrestado y no menos de dos horas después, Miyeti fue liberada de la detención, regresó y saludó a su amiga Adora por luchar por ella incluso cuando tenía las manos apretadas.
Miyeti quiere demandar a la empresa por empañar su imagen, dándole un aviso rápido cuando era humilde como trabajadora y por llamarla ladrona cuando no lo era, pero Adora le pide que no haga eso, para que no lo haga. Será que su irrupción como jefa del departamento de contabilidad trajo más fuego a la empresa.
---
---